National Communication Authority Functions and Recruitment processes
Glusea.com brings to you National Communications Authority jobs and the functions they perform.
National Communications Authority Jobs requirements and how to apply.  
The National Communications Authority (NCA), was established by an Act of Parliament, Act 524 in December 1996, which has been repealed and replaced by the National Communications Authority Act, 2008 (Act 769).
The Authority is the statutory body mandated to license and to regulate electronic communications activities and services in the country.
Functions of the National Communications Authority
Grant Licenses and Authorisations for Operation of Communication Systems and Services
NCA allocates, assigns, and regulates the use of frequencies in conformity with development strategies for the communications industry.  We also monitor the frequency to identify cases of interference, and take action against illegal broadcasters and users of unauthorised wireless devices.
Ensure Fair Competition Among Licensees
The Authority promotes and ensure fair competition in the telecommunications industry. This include implementing policy on competition within the remit of the Authority. NCA promotes fair competition and protects communications services providers from misuse of market power or anti-competitive and unfair practices by other service providers. The Authority is also vested with concurrent powers to deal with anti-competitive behavior in broadcasting, use of spectrum and telecommunications.
Establish and Monitor Quality of Service Indicators for Service Providers
The Authority continuously strives to ensure that consumers get good quality from any telecommunications services. The Authority routinely conducts network end-to-end quality of service monitoring exercises throughout the nation.
The result of quality of service surveys are used for compliance and enforcement purposes, thereby ensuring that consumers are provided with excellent service throughout Ghana.
Educate and Protect Consumers
The Authority ensures consumers are protected by providing safeguard mechanisms for seeking redress on telecom issues. Acting as a neutral arbitrator, NCA examines and resolves complaints and disputes between subscribers, licensed operators or any other person involved in the communications industry.
Authorise Type Approval and Enforce Equipment Standards
Equipment Standards and Type Approvals are administrative but technical requirement for vendors, manufactures, dealers and network service providers. This is to proof that their communications equipment that are sold, used and meant to be connected to the public networks have met the required national and international standards. It is aimed at ensuring that communication equipment used in the country are safe secured and meet the required standard.
Read Azumah Nelson's Biography
Coordinate Frequency Use Among Neighbouring Countries
To ensure good quality of service for consumers, the Authority constantly engages in international frequency coordination with neighboring countries particularly Burkina Faso, Cote D'Ivoire and Togo. This is to ensure that telecommunications services and broadcasting services provided in our country are not interfered with by other transmitting signals from these countries.
Board of Directors of NCA
KWAKU ADDO SAKYI-ADDO
(Chairman).
JOE ANOKYE
(Director General).
BERNARD AIDOO FORSON,JR.
(Member).
DAVID GYEWU
(Member).
KWABENA ADU-BOAHENE
(Member).
PAUL ADOM-OTCHERE
(Member).
PHILIP ASARE KWAME AYESU
(Member).
ALEXANDER BANNERMAN
(Member).
National Communications Authority Jobs
The National Communications Authority (NCA) offers equal employment opportunities to suitably qualified Ghanaian s.  The Authority apply employment policies that are fair, equitable and consistent within established national legislation.
The Authority expects its employees to conduct business with the public in a fair, objective and ethical manner required of public servants, hence the Authority does not require monetary payment nor accept gifts of any kind from prospective employees during recruitment and selection processes.
Read Famous Kwame Nkrumah Quotes
The NCA usually post job availability when the is the need for recruitment. Regularly check at the official website of the NCA  
Source NCA
— NCA Ghana (@NCAGhana) April 5, 2020
John Henry Net Worth 2021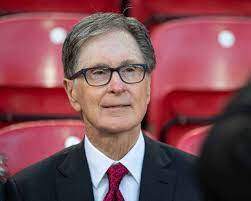 What is John Henry net worth?
| | |
| --- | --- |
| Net worth | $2.8 Billion |
| Full name | John William Henry II |
| Date of Birth | September 13, 1949  |
| Occupation | Businessman, investor |
| Nationality | American |
| Known for |  owner of Liverpool Football Club |
John Henry net worth 2021: John William Henry II is an American businessman and investor and the founder of John W. Henry & Company, an investment management firm. He is the principal owner of Liverpool Football Club, the Boston Red Sox, The Boston Globe, and co-owner of Roush Fenway Racing. John Henry net worth is $2.8 billion.
Early life
John William Henry II was born on September 13, 1949 in Quincy, Illinois. His parents were soybean farmers, and he split his time growing up between Illinois and Arkansas.
After his graduation from Victor Valley High School in Victorville, he attended Victor Valley College, then the University of California at Riverside, Irvine, and Los Angeles, where he majored in philosophy but did not graduate.
Career
Henry started trading corn and soybean futures to learn the basics of hedging the price risk of holding an inventory of these commodities, whether in storage or out in the field.
Read Richest Football Clubs in the world
In 1976, a commodities broker at Reynolds Securities asked him to advise other farmers, but he declined. After spending a summer in Norway with his first wife, Mai, Henry developed a mechanical trend following method for managing a futures trading account. 
 He tested his trend-reversal method—which was never out of the market but always held a position in every one of the markets in the account's "basket" of commodities—"using his own money" .
more on John Henry net worth
When that test proved successful, he founded John W. Henry & Company in 1981, opened a small office across the street from the airport in Irvine, California, and began marketing his management to the largest commodity brokerage firms in America.
That proved so successful by 1983 that he moved to considerably larger quarters at Fashion Island in Newport Beach. In 1989, Henry moved to Westport, Connecticut. Two years later, Henry established a second office in Boca Raton.
Businesses
The firm's management methods make mechanical, non-discretionary trading decisions in response to systematic determinations of reversals in each market's direction, with the explicit intention of precluding not only human emotion, but also any subjective evaluation of factors outside of price behavior , to trigger each decision to be long or short each market, or not. On November 9, 2012, John W. Henry & Co., the financial trading firm owned by the Red Sox owner
Sports ownership
After acquiring his fortune, his first foray into professional sports was in purchasing a Minor League Baseball team, the Tucson Toros of the Pacific Coast League, in 1989. He was also one of the founders of the Senior Professional Baseball Association, a winter league in Florida composed of retired major league players.
Read Top 20 Richest Football Club Owners in the world
Henry co-owned the winning team in the 1989–90 season, the West Palm Beach Tropics, managed by former Boston Red Sox "Impossible Dream" (1967) manager, Dick Williams. Henry sold his interest in 1990, and the league went out of business the following year.
In 1990, Henry negotiated to purchase the Orlando MagicNBA team, for a short time was the lead general for an expansion team which became the Colorado Rockies, and headed a group attempting to land an NHL expansion bid in Florida, which would eventually be given to Phil and Tony Esposito, who created the Tampa Bay Lightning. Subsequently, Henry negotiated to buy the Miami Heat and later the New Jersey Nets.
Fenway Sports Group
Henry and Werner established New England Sports Ventures in 2001. The company owns the Boston Red Sox, 80% of the New England Sports Network, Fenway Park, Fenway Sports Management, a sports marketing and management firm, various real estate properties surrounding Fenway Park, and as of 2010, Liverpool Football Club.
John Henry net worth
Liverpool Football Club
In October 2010 the Fenway Sports Group took over Liverpool F.C. The UEFA Financial Fair Play Regulations may have been a factor in the decision. The previous owners, Tom Hicks and George N. Gillett, Jr., had become extremely unpopular among Liverpool fans for their failure to deliver on the promise of a new stadium or on the promise that no debt would be placed onto the club, as well as disrespectful treatment of its manager and front office and for their allegedly misleading statements about planned and past investment in players.
Having lost around £154 million on the pressured sale of their debt-ridden club, Hicks and Gillett announced that they would sue co-owners and creditors for at least $1.6 billion for the "extraordinary swindle" they suffered. In January 2013, Hicks and Gillett had lost a Court of Appeal case and agreed to drop the suit.
John Henry Net Worth
John Henry net worth is $2.8 billion. He first became a billionaire in 2006. He is one of the richest football owners in the world. Joh n Henry is also one of the most successful businessmen in the world.
Awards and honors
Four-time World Series champion (as principal owner of the Boston Red Sox)
2012 EFL Cup champion (as principal owner of Liverpool F.C.)
2019 UEFA Champions League winner (as principal owner of Liverpool F.C.)
2019 UEFA Super Cup winner (as principal owner of Liverpool F.C.)
2019 FIFA Club World Cup winner (as principal owner of Liverpool F.C.)
2019-20 Premier League winner (as principal owner of Liverpool F.C.)
NASCAR
Henry's Fenway Sports Group bought a 50% stake in Jack Roush's Roush Fenway Racing stock car racing team in 2007.
In February 2009 the team won their first Daytona 500 with Matt Kenseth. Henry is currently listed as the owner of the #17 Ford driven by NASCAR Cup Series driver Chris Buescher.
n September 2004 Henry and David Kaemmer founded iRacing.com Motorsport Simulations for developing a racing simulation service aimed at both real-world racers and racing simulator enthusiasts. The service was launched in August 2008.
Summary of John Henry Net Worth
John Henry owns the following companies
Boston Red Sox
Fenway Sports Group
NASCAR
iRacing.com Motorsport Simulations
Youngest Richest Man in Malawi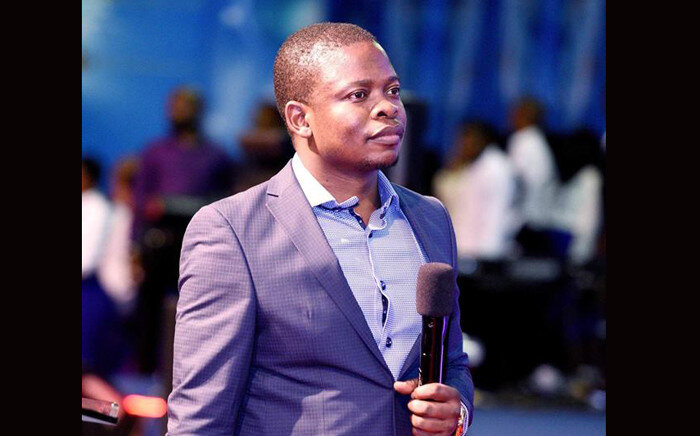 Who is the Youngest Richest Man in Malawi?
Youngest Richest Man in Malawi: Landlocked Malawi ranks among the world's least developed countries. The country's economic performance has historically been constrained by policy inconsistency, macroeconomic instability, poor infrastructure, rampant corruption, high population growth, and poor health and education outcomes that limit labor productivity.
The economy is predominately agricultural with about 80% of the population living in rural areas. Agriculture accounts for about one-third of GDP and 80% of export revenues. 
Despite the uneven opportunities many young people in the country are faced with, this particular people have risen through the ranks to achieve remarkable feet's for themselves. Read about the Youngest Richest Man in Malawi and the top list as well.
Youngest Richest Man in Malawi
Shepherd Bushiri
Shepherd Bushiri  also known as Major 1 or Prophet Shepherd Bushiri, is a Malawian Christian preacher, motivational speaker, author, and businessman. He was born 20 February 1983. Prophet Shepherd Bushiri is undoubtedly the richest young man in Malawi.
He founded and leads a Christian non-denominational charismatic evangelical church known as the Enlightened Christian Gathering based in South Africa.
 The church has headquarters in Pretoria, South Africa, with branches in other African countries and around the world. Tens of thousands of people are attracted to the church every day.
 He describes the church as a Prophetic Ministry based on the principle that "God cares and loves people and wants to speak directly to them".
Bushiri also runs a global investment company, Shepherd Bushiri Investments, based in Sandton, near Johannesburg, with interests in mining, real estate, an airline and other entrepreneurial enterprises.
 According to Bushiri, he ventured into business to support his family as he does not believe the church must support his family.
 In October 2020, Shephard and his wife Mary were arrested in South Africa on corruption charges. After skipping bail by fleeing the country, Bushiri was arrested in Malawi on November 18, 2020, but was soon afterwards released.
Early life
Bushiri grew up in Mzuzu, which is in the northern part of Malawi. His mother gave him the name Shepherd due to the complexities around his birth, acknowledging the Lord as her Shepherd. He travels around the world holding crusades and meetings focused on teaching, prophesy and healing.
In August 2018, he was invited as a guest of honour at South Africa's National Day of Inter-faith prayer held at the Emirates Airline Stadium in Johannesburg, during which he offered prayers of reconciliation and unity. The event was attended by South African leading clergy and South Africa's Vice President David Mabuza.
Career
Bushiri is now known as one of the wealthiest pastors in the world and one of the most affluent people in Africa.
He is mentored by multimillionaire businessman and leader of Good News Church in the UK, Prophet Uebert Angel.
 Bushiri is said to be the most celebrated and popular "spiritual son" of Prophet Angel. Angel has other spiritual sons including, but not limited to, Africa-based Romeo Marom, Bulgaria-based miracle worker Maksim Asenov, leader of Imperial City Church, Isaiah Brian Sovi and South Africa-based Apostle Miz Tancred.
Héctor Bellerín Net Worth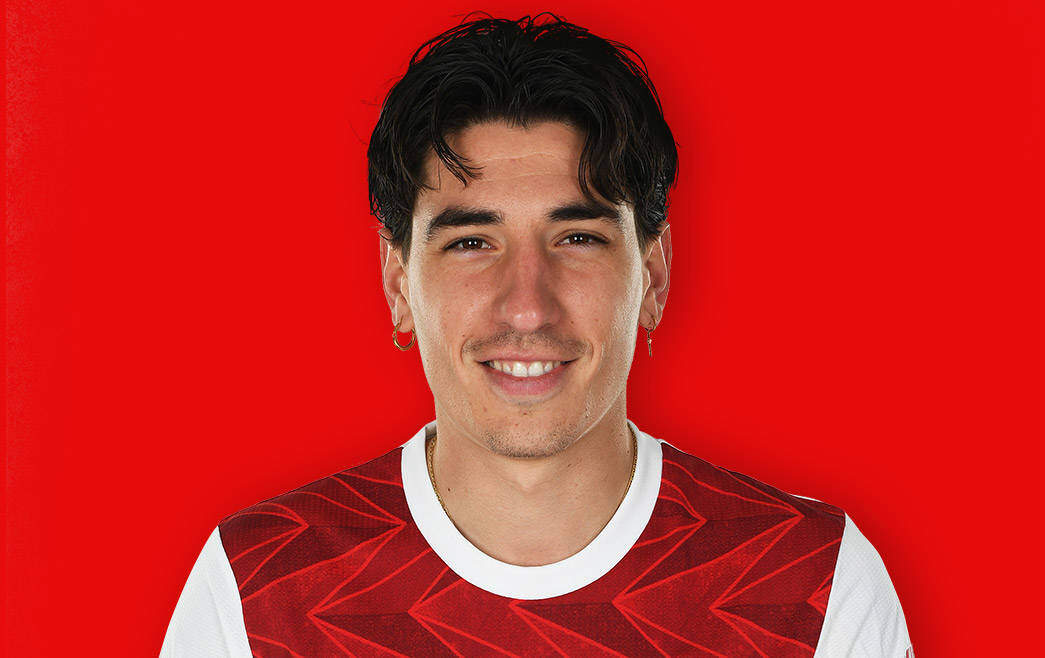 | | |
| --- | --- |
| Net worth | $10 million |
| Annual Salary | $1 million |
| Date of Birth | 19 March 1995 |
| Occupation | professional footballer |
| Nationality | Spanish  |
| Current Team | Arsenal |
| Number | 2 |
| Position | Defender |
Héctor Bellerín Net Worth
Héctor Bellerín net worth: Héctor Bellerín Moruno  is a Spanish professional footballer who plays as a right back or wing back for Premier League club Arsenal and the Spain national team.
Early life
Born in Barcelona, Catalonia, Bellerín started his club football career in Barcelona's youth team. He moved to Arsenal in the summer of 2011, and signed his first professional contract the following year.
Read Che Adams net worth
 While a youth player at Arsenal, Bellerín also helped the club to reach fourth place of the NextGen Series of 2012–13. Bellerín made his competitive debut away to West Bromwich Albion in the third round of the League Cup on 25 September 2013, coming on in the 95th minute as a substitute for Mikel Arteta in a penalty shootout victory after a 1–1 draw.
Club career
Bellerín started his career at Barcelona, and moved to Arsenal in 2011. On 21 November 2016, he signed a long-term contract that ties him to the club until 2022.
Bellerín played internationally for Spain from under-16 to under-21 levels. He made his senior debut for Spain in 2016 and was later chosen for the European Championship of that year.
On 14 February 2021, Bellerín scored his first goal of the season in a 4-2 win over Leeds United in the Premier League.
Bellerín is known for his pace, which allows him to take on opposition defenders as well as provide defensive cover. At the beginning of the 2014–15 season, he broke Theo Walcott's 40-metre (130 ft; 44 yd) Arsenal sprint record by 1/100th of a second. He was considered to be one of the fastest footballers in the world.
Personal life
Bellerín became a vegan in 2017, which he credits for improving his health. In an interview in August 2019, he said that footballers have a responsibility to create awareness around environmental issues.
Bellerín became the second-largest shareholder of EFL League Two club Forest Green Rovers in September 2020. He praised their commitments to veganism and environmentalism.
Héctor Bellerín Net Worth
Héctor Bellerín net worth is $10 million. He currently takes an annual salary of $1 million.
Content on this website is protected by DMCA. reproducing any content on this site without explicit permission is strictly prohibited.