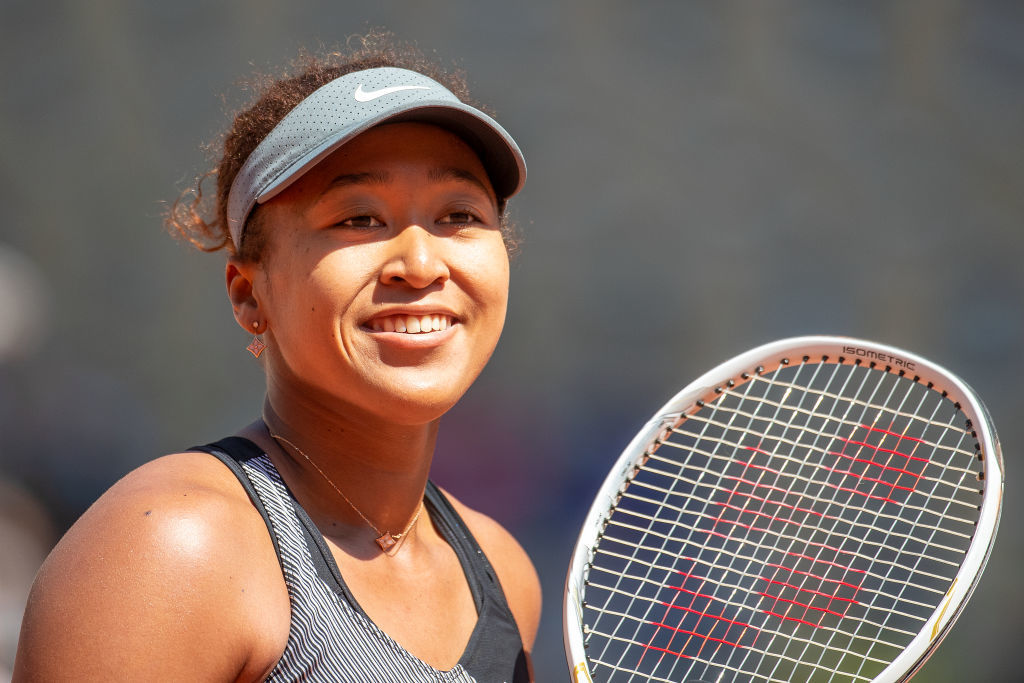 What is Naomi Osaka net worth?
| | |
| --- | --- |
| Net worth | $25 million |
| Date of birth | October 16, 1997 |
| Full name | Naomi Osaka |
| Occupation | professional tennis player |
| Nationality | Japanese |
Naomi Osaka net worth 2023: Naomi Osaka is a Japanese professional tennis player who has a net worth of $25 million. She has been ranked No. 1 by the Women's Tennis Association (WTA) and is the first Asian player to hold the top ranking in singles.  Keep reading to find more information about Naomi Osaka net worth here.
Early life
Naomi Osaka was born on October 16, 1997, in Chūō-ku, Osaka in Japan to Tamaki Osaka and Leonard François. Her mother is from Hokkaido, Japan, and her father is from Jacmel, Haiti.
Osaka's parents met when her father was visiting Hokkaido while he was a college student in New York.
Although Osaka was raised in the United States, her parents decided that their daughters would represent Japan.
She was born in Osaka and was brought up in a household of Japanese and Haitian culture.
When Osaka was three years old, her family moved from Japan to Valley Stream, New York on Long Island to live with her father's parents.
Her father was inspired to teach his daughters how to play tennis by watching the Williams sisters compete at the 1999 French Open. Having little experience as a tennis player himself, he sought to emulate how Richard Williams trained his daughters to become two of the best players in the world, despite having never played the sport.
Career
Osaka never competed on the ITF Junior Circuit, the premier international junior tour, and only played in a small number of junior tournaments at any age level. She instead skipped to the ITF Women's Circuit and played her first qualifying match in October 2011 on her 14th birthday.
Read Richest Black women in the world
She then made her professional main draw debut in doubles at her next tournament in March with her sister Mari.
Her best result of the 2012 season came at the ITF $10K event in Amelia Island, where she lost to her sister in the semifinals.
Osaka has never won a title at the ITF level, only managing to finish runner-up on four occasions. Her first two finals came at the $25K level, one of which was in June 2013 in El Paso, Texas. The other was in March 2014 in Irapuato, Mexico and included a victory over her sister.
In September 2013, Osaka turned professional shortly before turning 16 years old. She entered her first two qualifying draws on the WTA Tour that same month at the Challenge Bell in Québec and the Pan Pacific Open in Tokyo. The latter event was her first opportunity to compete professionally in Japan.
Osaka made her breakthrough into the upper echelon of women's tennis in 2018 when she won her first WTA title at the Indian Wells Open.
Later in the year, she defeated 23-time Grand Slam singles champion Serena Williams in the final of the US Open to become the first Japanese player to win a Grand Slam singles title. Since 2018, she has won a Grand Slam singles title in four consecutive years.
Naomi Osaka Net Worth
Naomi Osaka net worth is $25 million. Osaka is one of the world's most marketable athletes, having been ranked eighth among all athletes in endorsement income in 2020. She was also the highest-earning female athlete of all time by annual income that year. Osaka has gained significant recognition as an activist, having showcased support for the Black Lives Matter movement in conjunction with her matches.
She was named one of the 2020 Sports Illustrated Sportspersons of the Year for her activism largely as part of her US Open championship run, and was also included on Time's annual list of the 100 most influential people in the world in both 2019 and 2020.
Moreover, she was the 2021 Laureus World Sportswoman of the Year. On the court, Osaka has an aggressive playing style with a powerful serve that can reach 201 kilometres per hour (125 mph).
Naomi Osaka net worth is $25 million.