MTN Ghana
In this article we will take you through all information you need to know about MTN Ghana, MTN Mobile Money, MTN bundle codes and promotions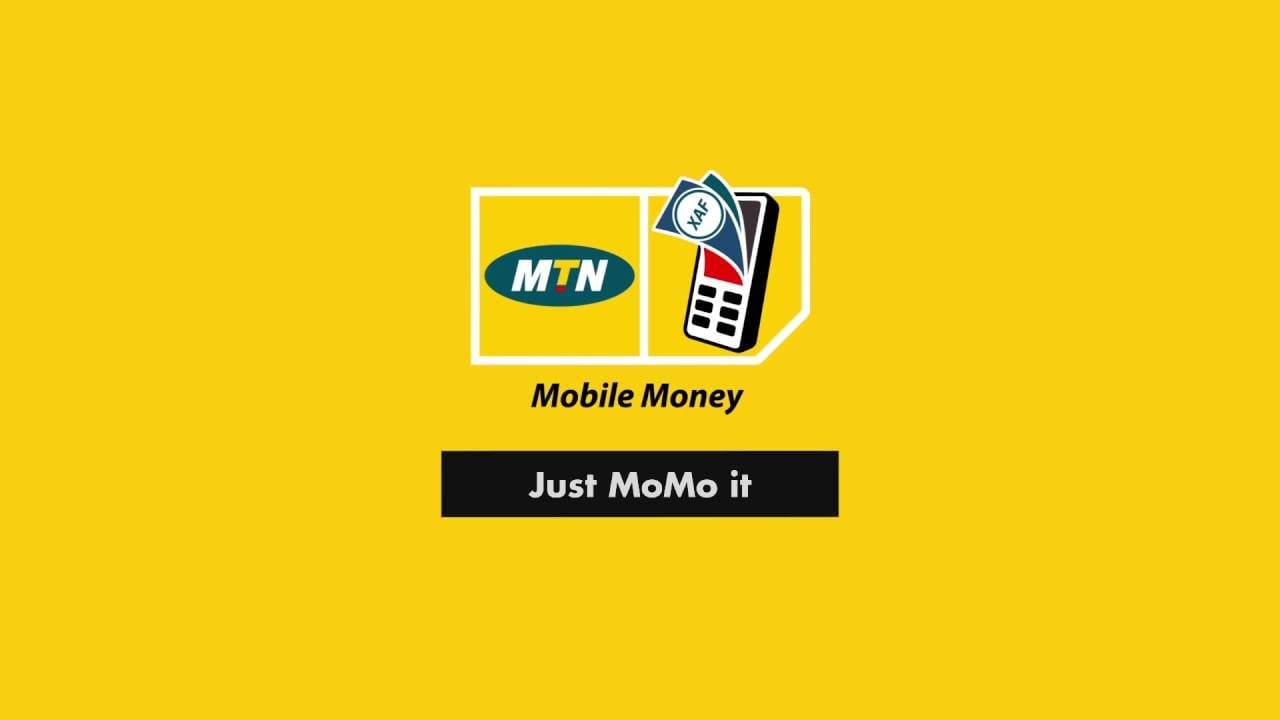 MTN Ghana
In this article we will take you through all information you need to know about MTN Ghana.
MTN Ghana has its Parent company MTN Group Limited, formerly M-Cell,   a South African multinational mobile telecommunications company, operating in many African, European and Asian countries. Its head office is in Johannesburg.
MTN Ghana is the leading provider of mobile telecommunications services in Ghana. The Company has over 17.93 million subscribers with a market share of approximately 55.09% as at December  2019.
MTN Ghana Coverage
MTN is the only Telecommunication company in Ghana with nationwide coverage.
What is MTN mobile money
MTN Mobile Money is a secure electronic service that enables MTN Mobile Money wallet holders to store funds, send and receive money, make payments and do a number of other transactions simply using their mobile phone. It's fast, simple, convenient and affordable. And it's offered by MTN in partnership with over 10 partner banks, in a number of countries across Africa.
How to Use MTN Mobile Money
In Ghana, you can access the MTN mobile money by registering your number with a valid National identification card at any MTN office accross the contry. Once you are registered, you can use it by dialing *170# to perform any transaction. See how to use MTN MoMO for buying airtime here
The service is offered by MTN in partnership with over 10 partner banks. You can use MTN Mobile Money to send and receive money, top-up MTN airtime, pay bills (DStv, ECG Postpaid, MTN Postpaid, School fees and more), buy & pay for insurance, pay employee salaries, pay for airline tickets and other goods and services.
MTN Bundles and Codes
MTN Mobile Internet (Packages, bundles and More) – *138#

Internet Bundle Balance (Check your MTN Data Balance) – *138*1#, select option 8 (check balance)

To check bundle information – *126#

Unlimited Internet Bundle (Unlimited Browsing) – *138*1*4#

Bundle Notification – *138*9#, select options 1 or 2 to respectively opt –in or opt out

Broadband Internet Bundle – *138#

Roaming Inquiry – *151#

Social media bundle (Twitter, Facebook and WhatsApp only) – *138*1*5#

YouTube bundle (streaming videos) – *138*16#

Super saver bundles -*138*4#
Special MTN Codes
MTN pulse – *567#
MTN Just4U – *141#
MTN Number Porting – PORT to 600

MTN Number Reservation – *1390#

Blackberry Plans – *140#

MTN Sim registration status – send blank text to code 400

Check for your sim registration – *400#

MTN Radio –1303

Caller tunez-1355

STOP to 1355 Unsubscribe caller tunez

MTN Zone – *135*1#

Voicemail sending – 108

Voicemail receiving – 109

Please call me service – Send a message with 0241 to 1399.

Generate Mobile Money ATM token – *511#

To check 4G device compatibility – *585#

Check your MTN mobile number – *156#
Recharge airtime for another person – *144*number to recharge*voucher number#

Mobile Money fraud Report – From your line sms to 1515 detailing name of merchant agent, and date of transaction.

MTN Whatsapp line- 0554300000

Weather forecasts-*455# (charges applied per sms)

MTN Farm Direct(Farming tips)- 30037

Silverbird movie Schedules- MOVIES to 1412

For jokes-*300*20#

MTN pay for me- 154[0244000000] Dial 154 followed by number without spa
Connect your home and office to reliable and super-fast internet with MTN Fiber broadband. Visit https://t.co/oVeWRPCtA7 or dial *5057# to sign up. #WeDey4U #MTNFiberbroadband pic.twitter.com/f5cUpXDW4k

— MTN Ghana (@MTNGhana) March 18, 2020
MTN Ghana Shares
You can buy mtn shares on Ghana Stock Exchang. Find out more here
MTN Turbornet
MTN TurboNet is a plug and play super high-speed 4G Internet router. It comes with a high-powered external antenna and data SIM that enables it to deliver fast Internet in 4G locations.
TurboNet provides instant high speed Internet for up to 32 users simaltaneously . To enjoy the service, the user must be within MTN's 4G coverage area . TurboNet is suitable for both home and office and can be purchased at MTN Service Centers for Ghc 499
Fibre Broadband 
MTN Fibre Broadband is a high –speed Internet service for your home or office. The service enables you to surf the internet, stream TV & videos on demand, play online games, enjoy clearer video calls and so much more at a super high-speed.
Why should you choose MTN Fibre Broadband?
Faster Internet speed & the most reliable internet connectivity

Fully automated account management via *5057# and online channels

Variety of affordable and flexible bundles to choose from

24/7 customer service and technical support

Payment options via MTN MoMo, MTN Airtime and third-party channels
MTN Fibre Broadband offers
Be-Right-Back Service allows MTN Fibre broadband customers to "freeze" their account while they are unavailable e.g. Out of the country.
Don't lose what you don't use!!! Dial *5057# or go to the Fibre broadband web portal: fibrebroadband.mtn.com.gh to activate the service.
MTN Ghana Vision
MTN Ghana, in line with its vision and mission, continues to lead the delivery of a bold new Digital World to customers and to make their lives a whole lot brighter.
MTN is truly committed to maximizing productivity and efficiency by delivering uniquely designed communication solutions. As the leading telecommunications company, MTN is focused on providing excellent telecommunications services across the African continent.
MTN believe that through access to communication comes economic empowerment. MTN has a wide variety of network services as well as segments.
These are specially designed for different kinds of people to enhance their mobile experience, while others add value to their subscription with them.
Get more updates in this category here
Their  cost-effective solutions will bring a smile to your face. MTN understands that the best way for you to gain a competitive edge in a local market is to offer different segments which suits people's life styles and economic situations whilst allowing you to enjoy the best solutions and offerings available.
MTN Ghana Contacts
Email   customercare.gh@mtn.com
Toll free number   100
Phone Number 0244300000
Twitter @MTNGhana
Facebook   MTN Ghana
Instagram  MTNGhana
Official Website Mtn.com.gh
MTN Apps Android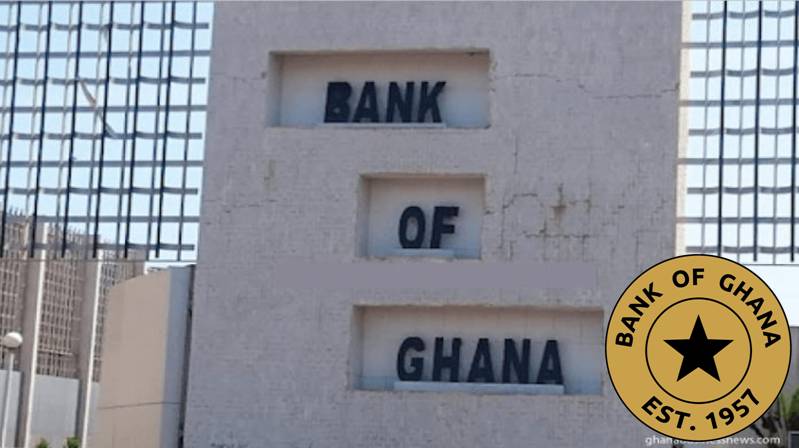 These are the top 10 best banks in Ghana 2022
There are currently 24 officially registered banks in Ghana listed in the Bank of Ghana's bank directory. We have listed the best banks in Ghana 2020 that you can confidently put your money without fear. There are various parameters one can use to rank high performing banks for investing. However, we relied on the profit made by each bank in the year 2021. We also included the operating income and the total assets of each bank.
List of Best Banks in Ghana 2022
Ecobank Ghana
Ecobank Ghana is a commercial bank in Ghana. It is one of the commercial banks licensed by the Bank of Ghana, the national banking regulator. The bank is a fully networked commercial bank in Ghana with branches in almost all regions of the nation.
Operating Income: $1,622,259
Profit for the year: $274, 934
Total Assets: $23,641,184
Societe General Ghana
Societe General is one of the biggest banks in Ghana with assets. Well its also one of the performing banks.
Operating Income: Ghs509,042,850
Profit:Ghs 128,542,186
Total Assets; Ghs4,443,909,209
Bank of Africa Ghana
Bank of Africa Ghana Limited, also referred to as BOA Ghana, is a commercial bank in Ghana. It is one of the commercial banks licensed by Bank of Ghana, the central bank of Ghana, and the national banking regulator.
The bank is a member of Bank of Africa Group, a multinational, Pan African bank headquartered in Bamako, Mali, with a presence in fourteen African countries. As of 2019, the bank reports indicate
Operating Income:Ghs 217, 088,045
Profit for the year :Ghs 65,496,451
Total Assets: Ghs 2,047,375,533
ABSA Ghana
Absa Bank Ghana Limited (ABGL), formerly known as Barclays Bank Ghana Limited, is a commercial bank in Ghana, licensed by the Bank of Ghana, the country's central bank and national banking regulator. As of 2019, The banks performance is as stated
Operating Income: Ghs 1,164,078
Profit for the year: Ghs 468,623
Total Assets: 11,772,546
GCB
GCB Bank Limited formally known as Ghana Commercial Bank is the largest bank in Ghana in terms of total operating assets and share of industry deposits, with 14.2% of total industry deposits. In August 2017, the Bank of Ghana, the nation's central bank, announced that it had approved a Purchase and Assumption transaction with GCB Bank Limited for the transfer of all deposits and selected assets of UT Bank and Capital Bank (Ghana) to GCB Bank Ltd.
Operating Income: Ghs1,563,445
Profit; Ghs 421, 003
Total Assets: 12, 416, 741
Standard Charted Bank Ghana
Standard Chartered Ghana (officially Standard Chartered Bank Ghana Limited) is a banking and financial services company in Ghana, and an 80% subsidiary of Standard Chartered. They are listed on the stock index of the Ghana Stock Exchange, the GSE All-Share Index. Operating since 1896, it is one of the oldest companies in Ghana. It is the successor to the Bank of British West Africa in Ghana.
Operating Income: Ghs 853,032
Profit: 281, 856
Total Assets: 7, 618,622
List of Best Banks in Ghana 2022
Stanbic bank Ghana
Stanbic Bank Ghana is a member of the Standard Bank Group, a purely African Bank which provides a range of financial services to its customers. The bank is made up of three divisions ie: Corporate and Investment Banking (CIB), Private and Business Banking (PBB) and Stanbic Ghana Wealth and Investment. Stanbic Bank Ghana started operating in 1999 and now has 36 branches nationwide.
Operating income; Ghs 975,439
Profit: Ghs 280, 654
Fidelity Bank
Fidelity Bank is a commercial bank in Ghana which was issued with its Universal Banking License on June 28, 2006, making it the 22nd bank to be licensed by the Bank of Ghana. As of 2019 Fidelity Bank reported ;
Operating Income : Ghs 920, 320
Profit: Ghs 267, 657
Total Assets: 10. 607, 977
Zenith Bank
The Bank's main service delivery channels include thirty-eight (38) business locations (branches and agencies) as well as numerous ATMs and Point of Sale terminals strategically located in various cities and towns across Ghana. Zenith also offers real-time internet and mobile banking which enables customers to access banking services on-the-go.
Operating Income: Ghs621, 560
Profit: Ghs 246, 467
Total Assets: 6,691,004
Calbank Ghana
List of Best Banks in Ghana 2022
CalBank formerly Continental Acceptances Ltd and Cal Merchant Bank commenced operations in July 1990, providing world-class financial solutions to the Ghanaian banking sector. CalBank received its Universal Banking License in 2004 and soon commenced providing specialized retail banking services.
Operating Income: Ghs 596,392
Profit: Ghs 173,413
Total Assets : 7,048,498
Access Bank Ghana
Access Bank Ghana PLC, is a full-service commercial bank in Ghana, licensed by the Bank of Ghana, the Central Bank, and national banking regulator. The Bank offers universal banking services to Corporate, Commercial, Retail customers and Financial Institutions across Ghana
The Bank is a subsidiary and component of the Access Bank Group, a financial services conglomerate with headquarters in Nigeria and subsidiaries in eight Sub-Saharan African countries, China, India, Dubai, Lebanon, and the United Kingdom.
Operating income: Ghs383, 100
Profit: Ghs 173, 704
Total Assets: 4, 711,771
CBG
Consolidated Bank Ghana Limited (CBG) is an Indigenous Ghanaian Universal Bank licensed by Bank of Ghana under the Specialized Deposit-Taking Institutions Act, 2016 (Act 930).
The Bank started operations on August 1, 2018. With its Corporate Head Office located in Accra, the Bank has 114 branches across 14 regions in Ghana.
Operating Income: Ghs 569,417
Profit: Ghs: 69,047
Total Assets : 6,942,990
List of Best Banks in Ghana 2022
GT Bank
Agricultural Development Bank
Firs Atlantic Bank
First National Bank
Republic Bank
Prudential Bank
OmniBank
National Investment Bank
GHL Bank
FBNBank
Source: Glusea
Content on this website is protected by DMCA.  Dont waste your time copying because you would eventually remove it.