Motivational Stories To Push You Forward In Life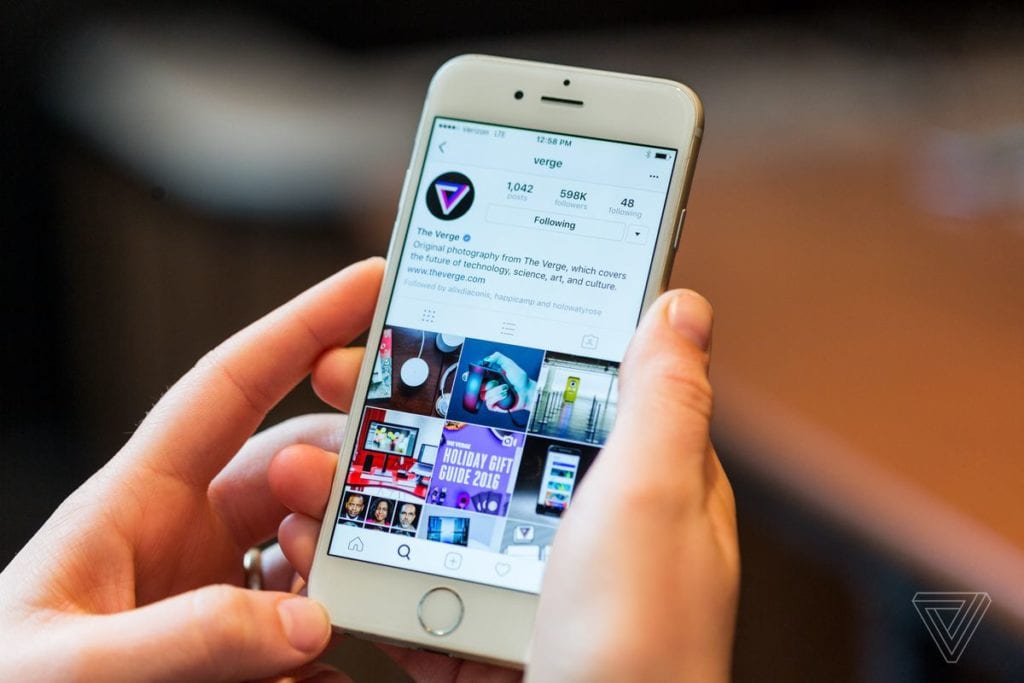 These motivational stories will encourage you to follow your dreams, treat others with kindness, and never give up on yourself.
Laziness won't get you anywhere
"In ancient times, a king had his men place a boulder on a roadway. He then hid in the bushes, and watched to see if anyone would move the boulder out of the way. Some of the king's wealthiest merchants and courtiers passed by and simply walked around it.
Many people blamed the King for not keeping the roads clear, but none of them did anything about getting the stone removed.
One day, a peasant came along carrying vegetables. Upon approaching the boulder, the peasant laid down his burden and tried to push the stone out of the way. After much pushing and straining, he finally managed.
After the peasant went back to pick up his vegetables, he noticed a purse lying in the road where the boulder had been. The purse contained many gold coins and note from the King explain that the gold was for the person who removed the boulder from the road."
Don't say something you regret out of anger
"There once was a little boy who had a very bad temper. His father decided to hand him a bag of nails and said that every time the boy lost his temper, he had to hammer a nail into the fence.
On the first day, the boy hammered 37 nails into that fence.
The boy gradually began to control his temper over the next few weeks, and the number of nails he was hammering into the fence slowly decreased. He discovered it was easier to control his temper than to hammer those nails into the fence.
Finally, the day came when the boy didn't lose his temper at all. He told his father the news and the father suggested that the boy should now pull out a nail every day he kept his temper under control.
The days passed and the young boy was finally able to tell his father that all the nails were gone. The father took his son by the hand and led him to the fence.
'You have done well, my son, but look at the holes in the fence. The fence will never be the same. When you say things in anger, they leave a scar just like this one. You can put a knife in a man and draw it out. It won't matter how many times you say I'm sorry, the wound is still there.'"
Stop wasting your time complaining
"People visit a wise man complaining about the same problems over and over again. One day, he decided to tell them a joke and they all roared with laughter.
After a few minutes, he told them the same joke and only a few of them smiled.
Then he told the same joke for a third time, but no one laughed or smiled anymore.
The wise man smiled and said: 'You can't laugh at the same joke over and over. So why are you always crying about the same problem?'"
Damaged souls still have worth
"A shop owner placed a sign above his door that said: 'Puppies For Sale.'
Signs like this always have a way of attracting young children, and to no surprise, a boy saw the sign and approached the owner; 'How much are you going to sell the puppies for?' he asked.
The store owner replied, 'Anywhere from $30 to $50.'
The little boy pulled out some change from his pocket. 'I have $2.37,' he said. 'Can I please look at them?'
The shop owner smiled and whistled. Out of the kennel came Lady, who ran down the aisle of his shop followed by five teeny, tiny balls of fur.
One puppy was lagging considerably behind. Immediately the little boy singled out the lagging, limping puppy and said, 'What's wrong with that little dog?'
The shop owner explained that the veterinarian had examined the little puppy and had discovered it didn't have a hip socket. It would always limp. It would always be lame.
The little boy became excited. 'That is the puppy that I want to buy.'
The shop owner said, 'No, you don't want to buy that little dog. If you really want him, I'll just give him to you.'
The little boy got quite upset. He looked straight into the store owner's eyes, pointing his finger, and said;
'I don't want you to give him to me. That little dog is worth every bit as much as all the other dogs and I'll pay full price. In fact, I'll give you $2.37 now, and 50 cents a month until I have him paid for.'
The shop owner countered, 'You really don't want to buy this little dog. He is never going to be able to run and jump and play with you like the other puppies.'
READ GOOD MORNING QUOTES FOR A GIRLFRIEND
To his surprise, the little boy reached down and rolled up his pant leg to reveal a badly twisted, crippled left leg supported by a big metal brace. He looked up at the shop owner and softly replied, 'Well, I don't run so well myself, and the little puppy will need someone who understands!'"
Powerful Bill Gates Quotes On Becoming Wealthy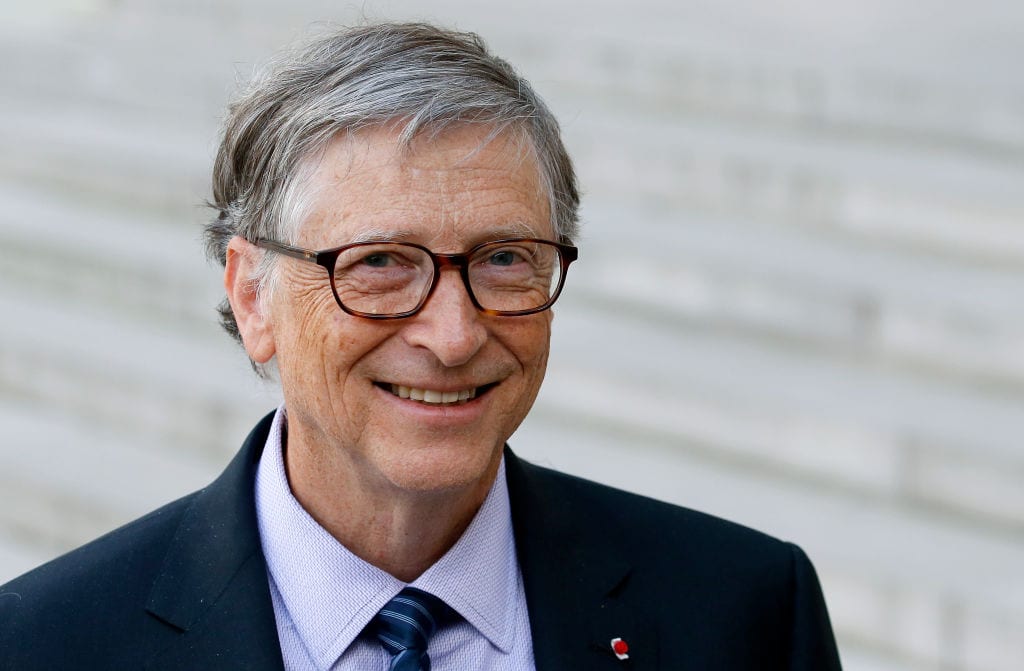 it's been said that if Bill Gates were to drop a $50 note on the floor, by the time he picked it up he would have made more than the note's worth
Bill Gates is also the 2nd richest man in the world, with Bill Gate's net worth estimated to be almost $90 billion!
We've been publishing a lot of quote articles this week, so to keep things rolling, here's our collection of 28 powerful Bill Gates quotes, not just on becoming wealthy, but being successful and having a successful business.
28 Powerful Bill Gates Quotes
1. "If you can't make it good, at least make it look good." – Bill Gates
2. "To win big, you sometimes have to take big risks." – Bill Gates
3. "Your most unhappy customers are your greatest source of learning." – Bill Gates
4. "I choose a lazy person to do a hard job. Because a lazy person will find an easy way to do it." – Bill Gates
5. "Life is not fair – get used to it!" – Bill Gates
6. "We always overestimate the change that will occur in the next two years and underestimate the change that will occur in the next ten. Don't let yourself be lulled into inaction." – Bill Gates
7. "I really had a lot of dreams when I was a kid, and I think a great deal of that grew out of the fact that I had a chance to read a lot." – Bill Gates
8. "In three years, every product my company makes will be obsolete. The only question is whether we will make them obsolete or somebody else will." – Bill Gates
9. "Our success has really been based on partnerships from the very beginning." – Bill Gates
READ Greatest Quotes By Myles Munroe
10th of 28 Bill Gates Quotes
10. "The world won't care about your self-esteem. The world will expect you to accomplish something BEFORE you feel good about yourself." – Bill Gates
11. "Patience is a key element of success." – Bill Gates
12. "People always fear change. People feared electricity when it was invented, didn't they?" – Bill Gates
13. "In this business, by the time you realize you're in trouble, it's too late to save yourself. Unless you're running scared all the time, you're gone." – Bill Gates
14. "Success is a lousy teacher. It seduces smart people into thinking they can't lose." – Bill Gates
15. "It's fine to celebrate success, but it is more important to heed the lessons of failure." – Bill Gates
16. "If I'd had some set idea of a finish line, don't you think I would have crossed it years ago?" – Bill Gates
17. "As we look ahead into the next century, leaders will be those who empower others." – Bill Gates
18. "Capitalism is this wonderful thing that motivates people, it causes wonderful inventions to be done. But in this area of diseases of the world at large, it's really let us down." – Bill Gates
19. "Before you were born, your parents weren't as boring as they are now. They got that way from paying your bills, cleaning your clothes and listening to you talk about how cool you thought you are. So before you save the rain forest from the parasites of your parent's generation, try delousing the closet in your own room." – Bill Gates
READ Prince Harry Net Worth , Career And Profile
20th of 28 Bill Gates Quotes
20. "Don't compare yourself with anyone in this world. If you do so, you are insulting yourself."– Bill Gates
21. "You will NOT make $60,000 a year right out of high school. You won't be a vice-president with a car phone until you earn both." – Bill Gates
22. "The world won't care about your self-esteem. The world will expect you to accomplish something BEFORE you feel good about yourself." – Bill Gates
23. "If you think your teacher is tough, wait till you get a boss." – Bill Gates
24. "If you mess up, it's not your parents' fault, so don't whine about your mistakes, learn from them." – Bill Gates
25. "Your school may have done away with winners and losers, but life HAS NOT. In some schools they have abolished failing grades and they'll give you as MANY TIMES as you want to get the right answer. This doesn't bear the slightest resemblance to ANYTHING in real life." – Bill Gates
26. "Be nice to nerds. Chances are you'll end up working for one." – Bill Gates
27. "I realized about 10 years ago that my wealth has to go back to society. A fortune, the size of which is hard to imagine, is best not passed on to one's children. It's not constructive for them." – Bill Gates
28. "Of my mental cycles, I devote maybe 10% to business thinking. Business isn't that complicated. I wouldn't want that on my business card." – Bill Gates
Content on this website is protected by DMCA.  Dont waste your time copying because you would eventually remove it.