Motivational Akon Quotes on Challenges and Success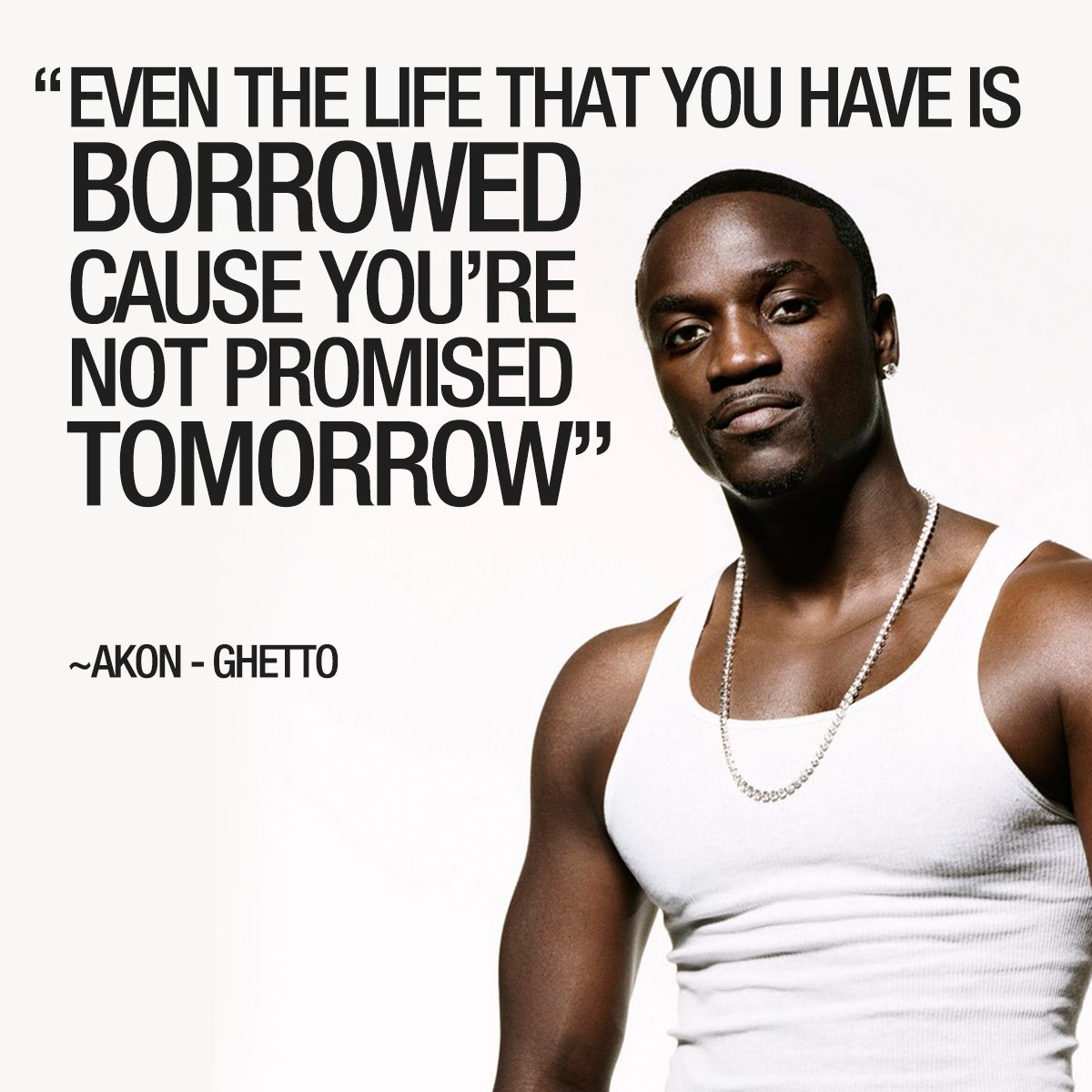 Akon quotes – The greatest and most prominent musician from Africa and one of the best Hip-hop and R&B star, Akon has represented Africa at the highest level globally, in the music industry.
The award winning musician who was ranked number 5 on Forbes list of 40 most powerful celebrities in Africa has recorded tons of songs which have received wide commercial success during his music career. With this success came hard work, dedication and so on.
Having listened to some of his lyrics and wise sayings about Success and overcoming challenges in life, I have compiled some of the powerful quotes of Akon on Challenges and Success.
Top 20 Akon Quotes 
"The difference between dreams and success is that dreams need effortless sleep and success needs sleepless efforts." – Akon
"I always want to set myself a challenge by doing something no-one would expect me to do! But, having said that, I don't feel as a musician you can steer too far away from what you normally do." – Akon
"My ideas come when I least expect it, so I've always got to have a studio nearby or close by somewhere." – Akon quotes
" I always feel like 'as long as I'm doin' what I love to do, the money's naturally gonna come.' When you start thinkin' business and you start thinkin' 'What's hot? What's the wave? Who is hot? Let's get at that person,' it becomes a point where you're tryin' to strategize to make money. And that's always a gamble.– Akon
"I love to just go to the movies, watch movies, listen to the scores and all that 'cause that's, like, the next step for me." – Akon 
"I'm a polygamist. I can afford to have as many wives as I can afford to have. All Africans believe in it. My dad has four wives." – Akon quotes
"In Africa… age is not important over there. They don't care." – Akon
"It's always the music first for me. But if the music isn't selling, there isn't gonna be any business. So you gotta make sure music is always the first priority." – Akon
"The moment artists can just do what they love to do then music will go right back to where it used to be. I mean back in the '60s and '70s and '80s, that's what it was." – Akon
"I don't want to know I'm getting older. Then I'll start to think about getting checkups and insurance. I don't want that." – Akon
"As long as you're giving up quality records and you're makin' hit records, people are always gonna want to hear a hit, and they'll always want to be attached to something that's doin' great." – Akon
"I always try to give my own albums space in between so I have time to create a new sound and give time for people to miss me. You have to come out fresh and reinvent yourself." – Akon quotes
"I just like music all the way around the board. I can't stick to one thing – I've got to move around." – Akon
"Melody has a certain way that it projects back to you. It triggers certain nerves in your body and certain instincts that normally wouldn't be triggered by a normal voice." – Akon
"Whatever obstacle comes your way, you gotta be prepared to jump over it! And I think that's what separates the legends from the regular artists. It's all in how you manage that success, and how you deal with the controversy when it actually comes." – Akon quotes
"Any album that you pick up of mine, you know it's an Akon album. The guests are very limited, and you get to really feel the experience. You get the Akon experience when you get the albums. I always want to make sure that stays the way it is. I don't want to flood the album to where you lose focus on why you bought it." – Akon
"I always felt like if you get to a point where you've got enough money to invest in something real, you gotta invest in anything that's related to a natural resource because that's gonna be here forever – so you might as well invest in something that's gonna be here, rather than invest in something that's gonna wear out." – Akon quotes
"While I'm here, I'm gonna milk it for all I can, so when I'm no longer hot – and I know that day is coming – I will step over here and enjoy everything I've created up to this point. The music is just opening all these doors, so I can relax." – Akon
"That's my actual payment, the fact that I can actually make something that I actually enjoy and put on repeat, and it's not related to anything else or anyone else's thoughts and ideas, it all came from me; I just love that aspect of it." – Akon
" If you dream it, you can do it." – Akon quotes
"I know they wanna come and separate us. But they can't do us anything. You're the one I want and I'ma continue lovin cause you're considered wife and I'm considered husband. And I'ma always be there for you." – Akon 
Leave your reply about Akon quotes below, lets discuss
Read
70 Famous NBA Young Boy Quotes
Wise Donald Trump Quotes To Inspire You
Source: Glusea
Thomas Edison Quotes that Will Inspire You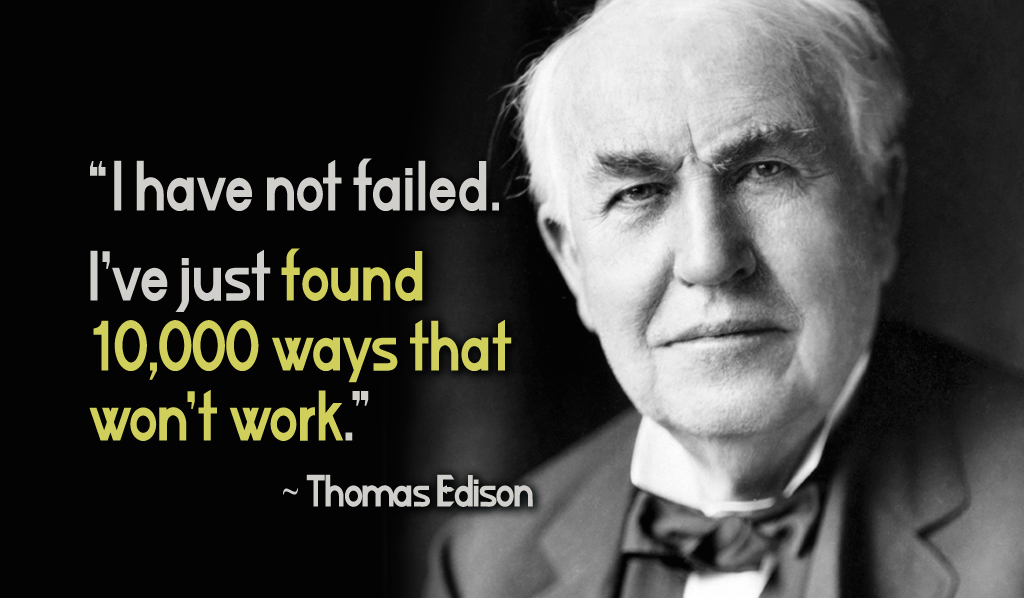 Thomas Edison quotes: Thomas Edison is one of the greatest inventors the world has ever seen. Not only is he a great inventor but a true definition of success and inspiration to everyone who know him. 
Thomas Edison is famous for his invention of the light bulb, phonograph, motion picture and other inventions of the 1090s. One outstanding thing about Thomas Edison is that he faced a lot of disappointment and discouragement while growing up.
Before we go into the various Motivational and inspirational Thomas Edison quotes, let us brief you of the various discouragements and disappointments the world inventor experienced. 
Read
Thomas Edison did not speak until he turned 4 years old. When Thomas Edison was just a child, his peers labelled him a retarded child. When he had come of age, he applied for jobs in different companies but without success and so he decided to focus on inventing various things.
Thomas Edison failed many times while trying to succeed in inventing something but he never allowed that to deter and kept pressing on until after thousand attempts he finally hit the nail on the head and succeeded in inventing the light bulb and today he is regarded as the father of the Light Bulb.
Have you ever tried something and failed many times? The following Thomas quotes will inspire you to continue pressing on despite meeting failures.
Thomas Edison Quotes
"The reason a lot of people do not recognize opportunity is because it usually goes around wearing overalls looking like hard work." – Thomas Edison quotes
"I have not failed. I've just found 10,000 ways that won't work." – Thomas Edison
"Your worth consists in what you are and not in what you have." – Thomas Edison
"Hell, there are no rules here – we're trying to accomplish something." – Thomas Edison
"What you are will show in what you do." – Thomas Edison
"I never did a day's work in my life. It was all fun." – Thomas Edison
"Many of life's failures are people who did not realize how close they were to success when they gave up." – Thomas Edison
"I never did anything by accident, nor did any of my inventions come by accident; they came by work." – Thomas Edison
"Our greatest weakness lies in giving up. The most certain way to succeed is always to try just one more time." – Thomas Edison quotes
"If we did all the things we are capable of, we would literally astound ourselves." – Thomas Edison
"There's a way to do it better – find it." – Thomas Edison
"Genius is one percent inspiration and ninety-nine percent perspiration." – Thomas Edison
"Being busy does not always mean real work. The object of all work is production or accomplishment and to either of these ends there must be forethought, system, planning, intelligence, and honest purpose, as well as perspiration. Seeming to do is not doing." – Thomas Edison quotes
"The three great essentials to achieve anything worth while are: Hard work, Stick-to-itiveness, and Common sense." – Thomas Edison
"Just because something doesn't do what you planned it to do doesn't mean it's useless." – Thomas Edison
"Nearly every man who develops an idea works it up to the point where it looks impossible, and then he gets discouraged. That's not the place to become discouraged." – Thomas Edison quotes
"To invent, you need a good imagination and a pile of junk." – Thomas Edison
"Waste is worse than loss. The time is coming when every person who lays claim to ability will keep the question of waste before him constantly. The scope of thrift is limitless." – Thomas Edison
"I have far more respect for the person with a single idea who gets there than for the person with a thousand ideas who does nothing." – Thomas Edison
"When I have fully decided that a result is worth getting I go ahead of it and make trial after trial until it comes." – Thomas Edison
"Our schools are not teaching students to think. It is astonishing how many young people have difficulty in putting their brains definitely and systematically to work." – Thomas Edison quotes
"Anything that won't sell, I don't want to invent. Its sale is proof of utility, and utility is success." – Thomas Edison
"Be courageous. I have seen many depressions in business. Always America has emerged from these stronger and more prosperous. Be brave as your fathers before you. Have faith! Go forward!" – Thomas Edison
"Results! Why, man, I have gotten a lot of results. I know several thousand things that won't work." – Thomas Edison
"The thing I lose patience with the most is the clock. Its hands move too fast…" – Thomas Edison quotes
"One might think that the money value of an invention constitutes its reward to the man who loves his work. But… I continue to find my greatest pleasure, and so my reward, in the work that precedes what the world calls success." – Thomas Edison
"I start where the last man left off." – Thomas Edison
Thanks for reading about famous Thomas Edison quotes. Leave your favorite one in the comments below
Source: Glusea
Content on this website is protected by DMCA.  Dont waste your time copying because you would eventually remove it.