Most Valuable Football Clubs In The World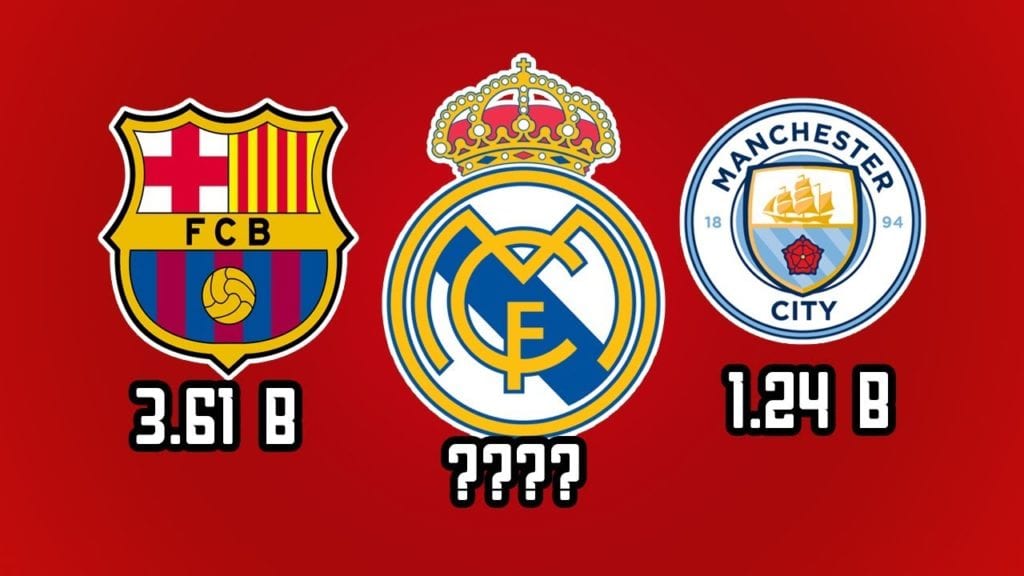 Real Madrid is the most valuable football club in the world
The game of soccer is the most popular sport in the world played in almost all countries in the world. Aside its popularity, the game of soccer is also a very lucrative industry. It is estimated that about 4 billion people around the world follow at least one football team in the world. In this article we will be bringing to you the top 20 most valuable football clubs in the world.
The criteria for the ranking is based on the number of fans (both inside the stadium and behind television), endorsement deals and earnings from the sale of players.
The 20 most valuable teams are worth an average of $1.75 billion, 3.4% more than last year. In euros (the base currency used for the valuations), the average team value is 1.56 billion, 8.8% more than the previous year. The average revenue and operating income (earnings before interest, taxes, depreciation and amortization) for the 20 most valuable teams during the 2017-2018 season were $499 million and $77 million, respectively.
Top 20 Most Valuable Football Clubs In The World
Rank
Team
Country
ValueIn millions
% change
on year
Debt as
% of value
Revenue ($M)
1
Real Madrid
Spain
4,239
4
1
896
2
Barcelona
Spain
4,021
-1
0
824
3
Manchester United
England
3,808
-8
19
795
4
Bayern Munich
Germany
3,024
-1
0
751
5
Manchester City
England
2,688
9
0
678
6
Chelsea
England
2,576
25
0
597
7
Arsenal
England
2,268
1
11
520
8
Liverpool
England
2,183
12
3
613
9
Tottenham Hotspur
England
1,624
31
37
511
10
Juventus
Italy
1,512
3
9
480
11
Paris Saint-Germain
France
1,092
12
0
646
12
Atlético Madrid
Spain
953
12
23
363
13
Borussia Dortmund
Germany
896
-1
0
379
14
Schalke 04
Germany
683
-3
12
291
15
Internazionale
Italy
672
11
50
335
16
Roma
Italy
622
1
41
298
17
West Ham United
England
616
-18
10
236
18
Milan
Italy
583
-5
42
248
19
Everton
England
476
32
0
254
20
Newcastle United
England
381
–
0
240