Most Romantic Ways to Propose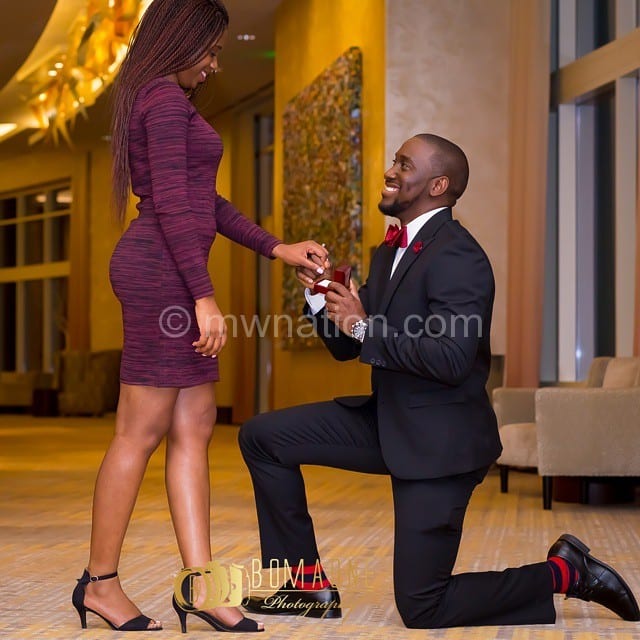 So you've found the woman you want to spend the rest of your life with. How do you ask her to be yours — forever? You should push your nervousness aside and remember that, once you have a full plan and know what to expect, you'll be able to propose to your girlfriend without any blunders at any stage.
You don't have to do anything over-the-top or crazy, unless you think that's what she wants and its what you want. Make that grand gesture if you want to and think she will appreciate it. The most important thing is that you speak from the heart, and that you find the perfect way to let her know how much she means to you. Remember, you may wish to, or have to, ask her parents if you can marry her first, otherwise they will not be happy with you and buying an engagement ring might be useful. Proposing marriage is a big step, get started at step one below.
Public Marriage Proposal Ideas
1. Choose a favorite place—whether it's a fountain, hotel rooftop, monument or national park—that has personal significance to the two of you. Once you're there, ask someone nearby to take a picture of you together. Instead of posing, drop down on one knee.
2. Have a choir, brass band or drum line show up for a surprise performance of your fiance-to-be's favorite love song in a park or public location for your proposal. For a really personal touch, ask the performers if they can incorporate your fiance's name into the lyrics.
3. Get in touch with the stage manager of your favorite production and propose after the cast's curtain call. Call ahead and see if you can have a special note or ad placement added into the playbill so you have a keepsake of the proposal.
4. Arrange a surprise proposal with a street caricaturist. Have the caricaturist sketch a picture of you two with word bubbles that say, "Will you marry me?" and "Yes!"
5. Ask the divers at an aquarium to put on a proposal show inside their biggest fish tank. Give them a (waterproof) sign that says, "Will you marry me?" to hold up against the glass and then position yourselves for what will, at first, seem like feeding time.
6. Send your unsuspecting fiance-to-be on a treasure hunt that ends with your marriage proposal. Start with a clue at home (a handwritten note or text message) that leads to a tour of your favorite spots all over town.
7. Go out for a night of dancing and ask the DJ or bandleader to pass you the mic so you can dedicate a song and propose on the dance floor.
8. Hire a skywriter to spell out your proposal for everyone around to see.
9. Take out a full-page ad in a newspaper then pick the perfect spot to have a relaxing morning of catching up on current events.
10. Call into a radio station, make sure your fiance-to-be is listening then propose on the air.
Destination Marriage Proposal Ideas
11. Plan a romantic destination getaway for two. When you're on the plane, use the loudspeaker system (of course, run your plan by the flight attendants first) and propose at 35,000 feet.
12. Rent a Vespa, scooter or bikes to tour the city and invite your soon-to-be fiance for a ride, but remind them to be safe and wear a helmet. Hand over the helmet (with the ring box already in it) then zip around town to celebrate.
13. Searching for beach proposal ideas? Go to the shore and build a sandcastle together (at a safe distance from the ocean).When your partner isn't looking, put the ring on the highest tower.
14. After a long day of sightseeing, have a drink in the hotel bar. When it's time to go, have roses, candles and champagne all set up in your hotel room—everything for a perfect surprise proposal.
15. Add this to the list of outdoor proposal ideas: Go on a hike and pop the question once you've reached the top of your climb. (But please be careful not to lose or damage the precious proposal piece in the wilderness.)
Homemade Marriage Proposal Ideas
READ Inspirations To Learn From Shatta wale "Wonder Boy"
16. Gather a bunch of your friends and family for a party and have everyone put on a T-shirt or carry balloons filled with helium (otherwise they won't float) bearing one of the letters in the phrase, "Will you marry me?" Then during the party suggest a group picture to reveal the message.
17. Spell your proposal out in glow-in-the-dark star stickers on your ceiling. Get into bed, turn the lights off and wait for the gasp.
18. Or, use refrigerator magnet letters to write out your marriage proposal. They'll never be so happy to have gone to grab a snack.
19. Throwback to your childhood with a proposal written in sidewalk chalk on your street or driveway.
20. Create makeshift letters that spell out, "Will you marry me?" using anything from colored duct tape (against a wall or a piece of poster board) to scrapbooking materials. Surprise your partner with your creation at work, home or the park. (Not crafty? Hire a graffiti artist to write out an artistic marriage proposal in huge letters. While you're at it, hire a proposal photographer to snap you two in front of the masterpiece.)
READ 18 tips on how to love a successful career woman
Marriage Proposal Ideas at Home
21. Fill a favorite room in your home with photo memories from your relationship; you can hang them from balloons or cover the walls with them for a jaw-dropping surprise.
22. Turn off all the lights in your apartment and make a trail of candles that leads to a circle of votives positioned around the ring. (But use extra caution when dealing with flames.)
23. Slip the ring on while your soon-to-be fiance is sleeping then do a romantic morning wake-up call with champagne and strawberries.
24. Tie a red velvet ribbon from one spot in your home to another. Attach little notes recalling perfect moments in your relationship along the way. Wait for your partner at the end of the ribbon with the ring in hand.
25. Cook a five-star-worthy meal of all your fiance-to-be's favorite foods, or hire a personal chef for the night. Propose over dessert.
26. Have a custom jigsaw puzzle made with your picture and the words "Marry me?" On a rainy day, suggest this activity. When you've finished enough that you can clearly see the photo and read the words, it's time for the marriage proposal. (Hint: This works well with Scrabble too.)
Writing a Biography Essay: 10 Tips to Write a Professional Paper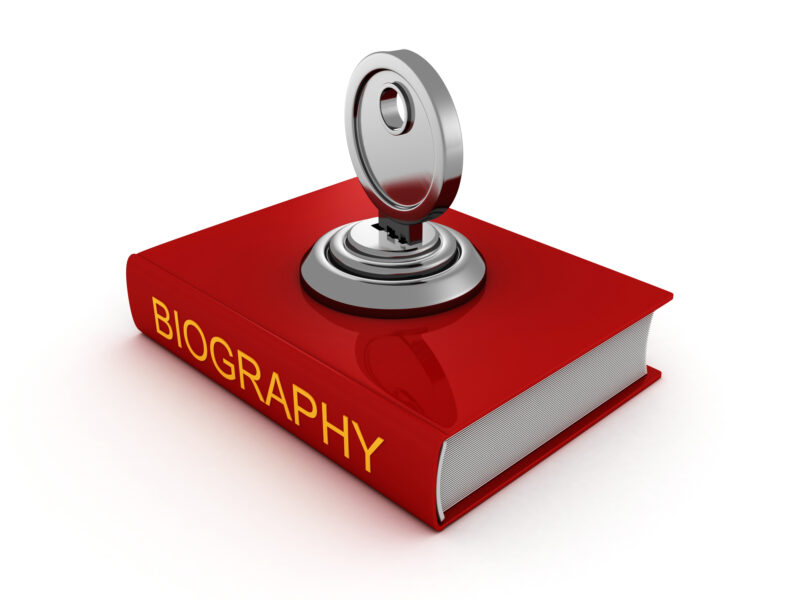 Although the so-called "Great Man" school of history has long gone out of fashion, it is nevertheless true that the lives of individuals who have made history remain an important component of how we understand the past and its implications for the future. Previous generations imagined that change came about because certain important individuals, usually men, undertook great feats that transformed politics, science, history, art, etc.
Today, we are less likely to attribute change to individual action instead of overpowering, impersonal forces, but we nevertheless still look toward the biographies of important figures from the past in order to understand the role of people in history and to draw lessons for the present and the future from what came before.
But you may ask yourself how you should develop an essay that tells a person's life story. This is a challenging task for anyone, especially for students. In this article provided by a professional essay writing service SmartWritingService.com, we'll take a look at ten tips to help write a professional and effective biographical essay.
Choose a Subject
The first step in writing any biographical essay is to select the person you plan to write about. In many cases, the person will be selected for you in the assignment, but in many others, you will need to choose the person to write about. The ideal subject for a biography is someone who has a compelling life story. The person does not necessarily have to be a famous figure, but when you write an essay, you will need someone about whom there is enough research to flesh out your paper. The more famous the person, the easier a time you will have finding the research you need to develop your essay.
Develop Research Questions
A biography isn't simply a chronological list of events in the person's life. A good biographical essay will tell the reader something about the person at a deeper level. It can be helpful to develop a series of research questions to guide you as you assemble information for the biography. For example, what do you most want to know about the person? What is the person's impact in his or her field?
Make Friends with Your Library
A good biography makes use of top-quality sources to deliver reliable information about the individual. While Wikipedia and Google can be good places to start, the best quality information is likely to be found in your college or university library. Your library will have access to databases that provide academic research from scholarly sources that are otherwise locked behind paywalls. In your paper, you will want to make use of these peer-reviewed academic sources for better quality information. Your library's librarians can help direct you to the best sources for your paper, so be sure to make use of their help.
Organize Your Research
After you have collected research into your topic, organize the material to help you tell the story of your subject's life. Collect key facts, important quotations, and other information and then organize that information to help you tell a story about the person's life.
Develop a Thesis Statement
While most biographical essays are largely a collection of information in chronological order, it is nevertheless the case that you will need a thesis statement to govern your overall view of the person's life. How will you be summarizing or depicting that person's life? Was it successful? Was the person transformative? Having a thesis statement will help guide you in choosing the right details to support your biographical assessment.
Outline Your Essay
Before you start writing, you should spend some time creating an outline to develop your information and analysis. An outline lets you work through the complicated process of figuring out what to discuss in what order and with what evidence, saving you time while you write and ensuring that you are not wasting time going down unfruitful tangents that won't make the final cut. While outlining can sometimes feel like busywork, it is often the case that the more time that you put into outlining, the more time you will save during the writing process.
Tell Your Subject's Life Story
The writing process comes next. As you draft your essay, you will mostly tell your subject's life story in chronological order.
Use Specific Details
Try to pick out specific details that will help to make the subject come alive and will connect with your readers. Using colorful, specific information can help to make your readers more interested in the essay. Audiences remember stories better than specific facts, so embedding information in colorful anecdotes can improve retention.
Leave Time to Revise and Proofread
Revision and proofreading are essential to a successful essay, not just a bonus. Always plan to leave time to revise and proofread your paper to catch as many errors as possible. The more carefully you proofread, the more likely your instructor will be to see your paper in a positive light.
Use Professional Essay Writing Services
When you don't have enough time to finish your paper, professional custom essay writing services can help. When you order online from reputable writing websites, you can get original papers fast that will help you to see the right way to approach your topic and develop an effective and professional essay on your topic.
Source: Glusea
Content on this website is protected by DMCA.  Dont waste your time copying because you would eventually remove it.