Most Romantic Ways to Propose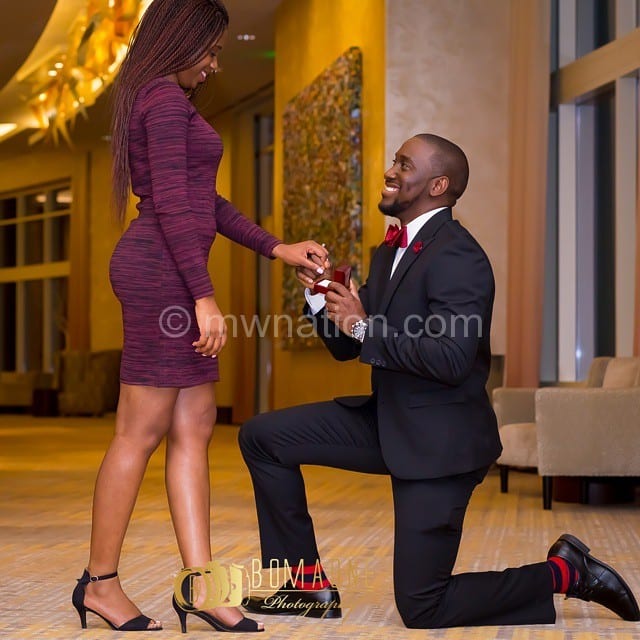 So you've found the woman you want to spend the rest of your life with. How do you ask her to be yours — forever? You should push your nervousness aside and remember that, once you have a full plan and know what to expect, you'll be able to propose to your girlfriend without any blunders at any stage.
You don't have to do anything over-the-top or crazy, unless you think that's what she wants and its what you want. Make that grand gesture if you want to and think she will appreciate it. The most important thing is that you speak from the heart, and that you find the perfect way to let her know how much she means to you. Remember, you may wish to, or have to, ask her parents if you can marry her first, otherwise they will not be happy with you and buying an engagement ring might be useful. Proposing marriage is a big step, get started at step one below.
Public Marriage Proposal Ideas
1. Choose a favorite place—whether it's a fountain, hotel rooftop, monument or national park—that has personal significance to the two of you. Once you're there, ask someone nearby to take a picture of you together. Instead of posing, drop down on one knee.
2. Have a choir, brass band or drum line show up for a surprise performance of your fiance-to-be's favorite love song in a park or public location for your proposal. For a really personal touch, ask the performers if they can incorporate your fiance's name into the lyrics.
3. Get in touch with the stage manager of your favorite production and propose after the cast's curtain call. Call ahead and see if you can have a special note or ad placement added into the playbill so you have a keepsake of the proposal.
4. Arrange a surprise proposal with a street caricaturist. Have the caricaturist sketch a picture of you two with word bubbles that say, "Will you marry me?" and "Yes!"
5. Ask the divers at an aquarium to put on a proposal show inside their biggest fish tank. Give them a (waterproof) sign that says, "Will you marry me?" to hold up against the glass and then position yourselves for what will, at first, seem like feeding time.
6. Send your unsuspecting fiance-to-be on a treasure hunt that ends with your marriage proposal. Start with a clue at home (a handwritten note or text message) that leads to a tour of your favorite spots all over town.
7. Go out for a night of dancing and ask the DJ or bandleader to pass you the mic so you can dedicate a song and propose on the dance floor.
8. Hire a skywriter to spell out your proposal for everyone around to see.
9. Take out a full-page ad in a newspaper then pick the perfect spot to have a relaxing morning of catching up on current events.
10. Call into a radio station, make sure your fiance-to-be is listening then propose on the air.
Destination Marriage Proposal Ideas
11. Plan a romantic destination getaway for two. When you're on the plane, use the loudspeaker system (of course, run your plan by the flight attendants first) and propose at 35,000 feet.
12. Rent a Vespa, scooter or bikes to tour the city and invite your soon-to-be fiance for a ride, but remind them to be safe and wear a helmet. Hand over the helmet (with the ring box already in it) then zip around town to celebrate.
13. Searching for beach proposal ideas? Go to the shore and build a sandcastle together (at a safe distance from the ocean).When your partner isn't looking, put the ring on the highest tower.
14. After a long day of sightseeing, have a drink in the hotel bar. When it's time to go, have roses, candles and champagne all set up in your hotel room—everything for a perfect surprise proposal.
15. Add this to the list of outdoor proposal ideas: Go on a hike and pop the question once you've reached the top of your climb. (But please be careful not to lose or damage the precious proposal piece in the wilderness.)
Homemade Marriage Proposal Ideas
READ Inspirations To Learn From Shatta wale "Wonder Boy"
16. Gather a bunch of your friends and family for a party and have everyone put on a T-shirt or carry balloons filled with helium (otherwise they won't float) bearing one of the letters in the phrase, "Will you marry me?" Then during the party suggest a group picture to reveal the message.
17. Spell your proposal out in glow-in-the-dark star stickers on your ceiling. Get into bed, turn the lights off and wait for the gasp.
18. Or, use refrigerator magnet letters to write out your marriage proposal. They'll never be so happy to have gone to grab a snack.
19. Throwback to your childhood with a proposal written in sidewalk chalk on your street or driveway.
20. Create makeshift letters that spell out, "Will you marry me?" using anything from colored duct tape (against a wall or a piece of poster board) to scrapbooking materials. Surprise your partner with your creation at work, home or the park. (Not crafty? Hire a graffiti artist to write out an artistic marriage proposal in huge letters. While you're at it, hire a proposal photographer to snap you two in front of the masterpiece.)
READ 18 tips on how to love a successful career woman
Marriage Proposal Ideas at Home
21. Fill a favorite room in your home with photo memories from your relationship; you can hang them from balloons or cover the walls with them for a jaw-dropping surprise.
22. Turn off all the lights in your apartment and make a trail of candles that leads to a circle of votives positioned around the ring. (But use extra caution when dealing with flames.)
23. Slip the ring on while your soon-to-be fiance is sleeping then do a romantic morning wake-up call with champagne and strawberries.
24. Tie a red velvet ribbon from one spot in your home to another. Attach little notes recalling perfect moments in your relationship along the way. Wait for your partner at the end of the ribbon with the ring in hand.
25. Cook a five-star-worthy meal of all your fiance-to-be's favorite foods, or hire a personal chef for the night. Propose over dessert.
26. Have a custom jigsaw puzzle made with your picture and the words "Marry me?" On a rainy day, suggest this activity. When you've finished enough that you can clearly see the photo and read the words, it's time for the marriage proposal. (Hint: This works well with Scrabble too.)
Gareth Bale Cars and Houses
We bring you a collection of Gareth Bale cars and houses. Gareth Bale is the highest earner in Real Madrid, and this explains why he is able to possess several expensive cars in his garage and is also able to afford his expensive mansion which he resides in.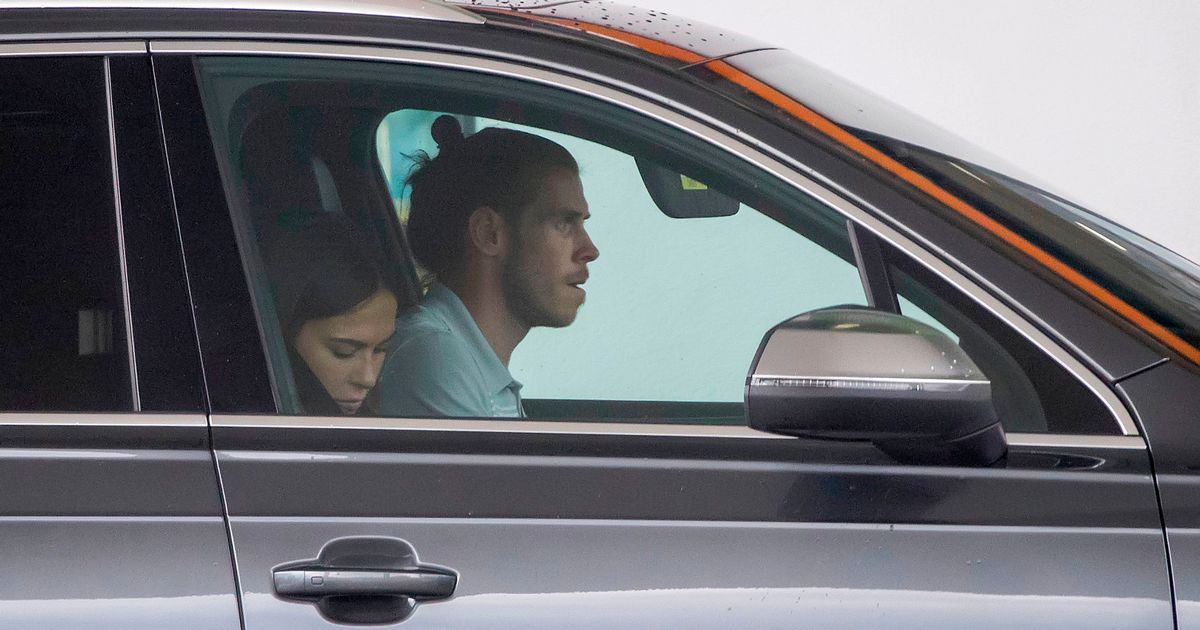 What are Gareth Bale Cars and Houses list?
Gareth Bale is Welsh winger who plays for Real Madrid and the Wales national team. He is a pacey winger who is known for his speed, shot power and super aerial ability. After falling down the pecking order, under former coach Zinedine Zidane, Gareth has finally found his feet under Real Madrid's new coach Carlo Ancelloti. Read about Gareth Bale Cars and Houses here
Gareth Bale is the highest earner in Real Madrid, and this explains why he is able to possess several expensive cars in his garage and is also able to afford his expensive mansion which he resides in. We bring you a collection of Gareth Bale's cars and houses.
Gareth Bale was born to Welsh Parents Frank and Debbie Bale in Cardiff, Wales, on July 16,1989. His mother Debbie worked as a manager of operations while his father Frank was a school teacher. He schooled at Whitchurch High School in Cardiff where he participated in football, rugby and hockey. He became very popular in school as a result of his outstanding football skills which prompted his PE to restrain him to one-touch football since he was super fast, coupled with his dribbling prowess. 
Gareth Bale's football career began at Southampton, in 1999 where he joined the youth ranks of the English Premier League club. He initially started as a left back where he became a free specialist. He later moved to Tottenham Hotspur in 2007 having rose through the youth ranks to the first team where he made 40 appearances for the club.
While at Tottenham Hotspur, Bale developed into an integral part of the team and he was moved upfront to play as a winger, a position he excelled in as he later drew a lot of attention to himself during the 2010-2011 UEFA Champions League. He received several awards for his stellar performances at the club, including the PFA Players' Player of the Year and the FWA Footballer of the Year as well as the Premier League Player of the season.
After an impressive career at Tottenham, Bale sealed a permanent move to Real Madrid on a record fee of £88 million which saw him surpass Cristiano Ronaldo as the most expensive player at that time. In his debut season at the club, Bale helped the Club to their Copa DEL Rey and UEFA Champions League victories. He also won the FIFA club world cup with the club, in that same season. He also helped the Club to win back to back UEFA Champions League titles and was also named the Competition's men's player of the year. He was later beset with series of injuries which made him fall down the pecking order. Bale was later sent out on loan to Tottenham where he revived his career, and after the departure of Zinedine Zidane, he was called back to the club where he has become a regular once again, under the new coach Ancelloti.
Internationally, Gareth Bale has represented the Wales national team as the captain and has so far featured 99 times for the national team.
Read
Marcus Rushford Cars and Houses
Raheem Sterling Cars and Houses
Gareth Bale cars
In this segment, we bring you a compilation of the expensive Gareth Bale cars, which he drives to training or cruises around with.
Gareth Bale Ferrari GTC4Lusso-£230,000
Being a Sport man, Gareth Bale had to make sure he includes a sport car in his garage, and this is non order than the Ferrari GTC4Lusso which is known for its super speed. This is the most expensive ride in the garage.
Features
The superspeed ride has a maximum speed of 200 mph
Accelerates from 0-62 mph in 3. 5 seconds.
6.3L V12 Gas type engine
7-Speed Automatic transmission
All-wheel drive
Gareth Bale Bentley Continental GT-£152,000
Another classic among Gareth Bale cars is the Bentley Continental GT which has become every footballer's treasure.
Features
8-speed automated manual
V8 Cylinder and 542hp
Four sitting
Blind Spot Assist
Gareth Bale Audi Q7 – £65,000
The prolific winger has also given himself a treat with an Audi Q7 which is valued at £65,000. A very portable but sleek ride, the Audi Q7 is a car every celebrity will love to have in their garage.
Features
6-speed automatic transmission
3.0 L Supercharged V6 engine
255hp
Gareth Bale Lamborghini Huracan-£156,000
Another sport car owned by the prolific forward is the Lamborghini Huracan which comes with a 7-speed dual clutch and a 5.2 L odd-firing V10 engine. The all wheel drive car comes with a new front and rear bumper designs to enhance aerodynamic efficiency.
Gareth Bale Mercedes SLS AMG-£165,000
The Mercedes-Benz SLS AMG is another exotic ride in the family of Lamborghini which has two butterfly doors with a power output of 740hp. The Two-Seaters, rear wheel drive with 7-speed transmission car comes with a 6.3L V8 engine which makes it all the more powerful ride.
Gareth Bale Houses
For a player who earns £600,000 weekly, one would only expect Gareth Bale to settle for the most expensive accommodation which provides comfort, luxury and relaxation, that is what he has acquired, a £6.5 million four bedroom mansion which is located in LA Finca neighborhood in Spain. 
Gareth Bale Cars in Vidoe
What do you think about Gareth Bale Cars and Houses? leave your reply in the comment below.
Content on this website is protected by DMCA.  Dont waste your time copying because you would eventually remove it.