The 10 Most Expensive Golf Balls in the World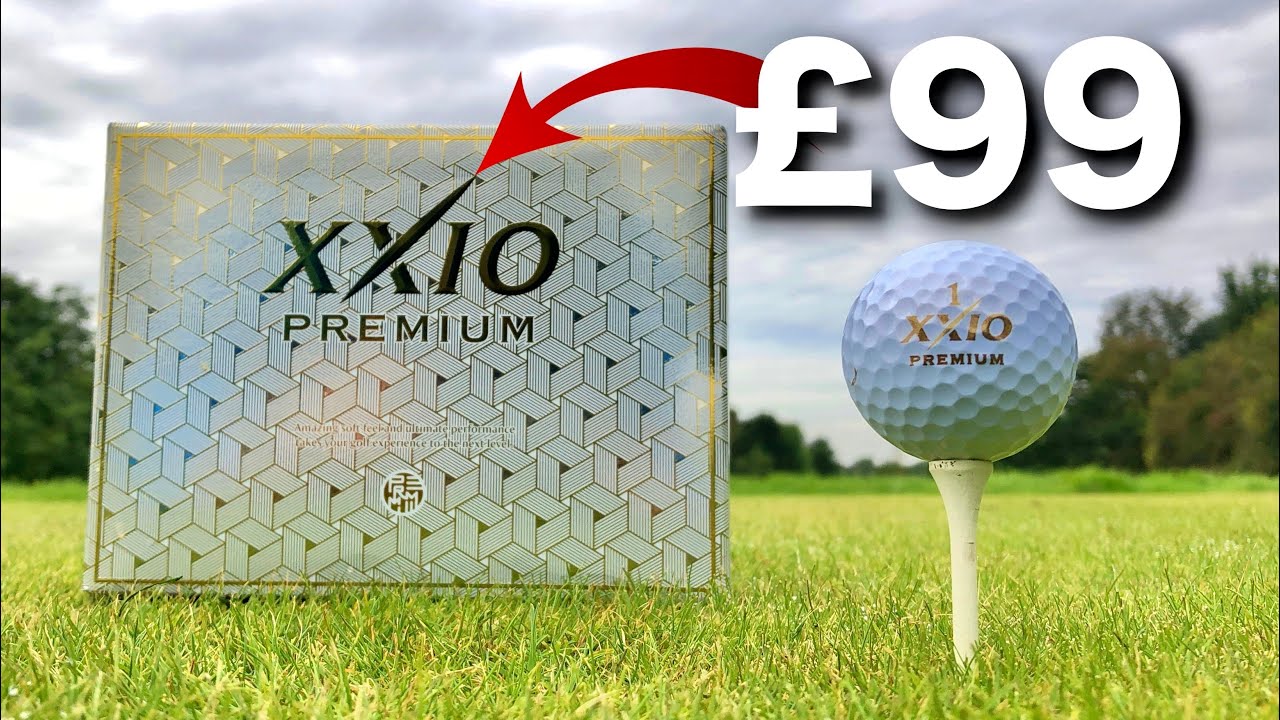 what are the 10 Most Expensive Golf Balls in the World?
Most times, the cost of a golf ball is often reasonable. A high-end golf ball will perform better than a low-end one by a significant margin.
Read Richest Golfers in the world
Many golfers find that upgrading is worth the cost because cheaper balls don't perform as well or feel as good.
The 10 Most Expensive Golf Balls in the World
If you're looking for the most expensive golf balls, look no further than our top 10 list.
Dixon Golf FireBalls – $74.99 per dozen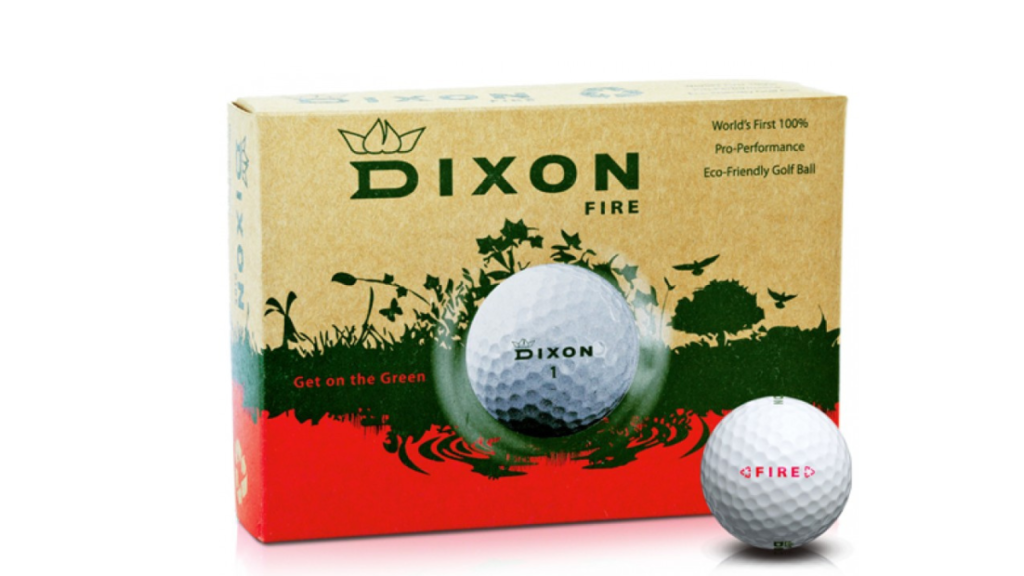 Dixon Fire Golf Balls, released in 2022, will cost you more than any other brand of golf balls. It is among the Most Expensive Golf Balls in the World
The company's website lists them for $74.99, these three-piece Dixon golf balls have a cast urethane coating that is both soft and durable, making them ideal for use with wedges.
The Green Core increases ball speed for greater distance, while the Energy Intensifying mantle lessens the effect of spin on long shots.
To top it all off, a 318-tour precise dimple design maximizes carry distance by decreasing wind resistance and keeping the ball aloft for longer.
So, you can play with a golf ball that is good for the environment while still providing you with plenty of distance off the tee, spin on the fairway, and control around the green.
Srixon Z-Star – $53.06 per dozen
Many of the best golfers on the PGA Tour use Srixon balls because they are satisfied with the ball's feel, sound, and spin.
A Z-Star prototype is played by Brooks Koepka and Hideki Matsuyama. In order to maximize greenside spin, the Srixon Z-Star is a three-piece ball with a thin, elastic urethane cover. Read Tiger woods net worth
This long-range weapon has a gentle touch and a mid-flight trajectory. Srixon Z-Star is one of the Most Expensive Golf Balls in the World
Nike one tour – $50 per dozen
Nike dominates the sporting goods industry, including the golfing sector. The quality of construction of the Nike One Tour is superb.
These golf balls have 378 dimples and a 4-layer construction, making them ideal for both long shots and precise play.
Although the price tag of around $50 per dozen may seem steep, Nike is well-known for producing high-quality items. That's a sure sign of their value! Since no expense was spared in their production, these golf balls are worth every penny.
Titleist Pro V1X Golf Balls – $50.00 per dozen
The high-compression Titleist Pro V1X is one of the most expensive golf balls on the market.
Most of the features included in the more expensive Pro V1 are also present in this model. However, its dimple pattern, shell, and center are all unique.
In order to provide a stable flight and optimize carry distance, 348 tetrahedral dimples are strategically arranged around the ball. Your ball will travel farther thanks to the 2.0 ZG Process Dual Core's acceleration.
The quick casing layer also reduces spin on wood and long iron shots while increasing it on low-impact strokes around the green. With a compression rating of 110, this ball is ideal for powerful swings in pursuit of more yardage.
With a price tag of $50 perdozen, Titleist Pro V1X is among the Most Expensive Golf Balls in the World
Saintnine Extreme Soft Gold – $49.99 Per Dozen
The Saintnine Extreme Soft Gold golf balls are extremely soft and responsive balls that will help your game.
Some of the wealthiest golfers in the world use Saintnine Extreme Soft Gold golf balls, which have a soft feel and great long game spin at a range of swing speeds.
These four-piece balls are the most expensive option available from Saintnine, and they have a urethane cover with 336 dimples to lower drag while in flight. Read Phil Mickelson Net Worth
The Saintnine Extreme Soft Gold golf balls are terrific for spin and stopping distance on the green, and they're ideal for golfers with low to mid-handicaps.
The Extreme Soft Gold models represent the height of production for a company that didn't even exist before 2012. Saintnine Extreme Soft Gold golf balls are high-end equipment for professional golfers, and a dozen of them will cost you $49.99. It is one of the Most Expensive Golf Balls in the World
Titleist ProV1 – $48 Per Dozen 
Another one of the Most Expensive Golf Balls in the World is Titleist ProV1 with a price of $48 Per Dozen 
Titleist is probably the most well-known golf ball manufacturer, and its ProV1 balls sit at the cheaper end of the market's price range compared to their top offerings without sacrificing playability or durability.
Titleist golf balls have a very low and long game spin due to their softer cast urethane elastomer cover system and their ability to go great distances with steady flight.
When you're close to the green and ready to line up a putt, you'll have more short-game control with these balls because of how well they drop and stop.
The 388 tetrahedral dimples, which are shaped like a sphere, give them their general flexibility and responsiveness.
Titleist ProV1 golf balls, which are great for players of all skill levels, cost $48 for a dozen, which is almost the same as the most costly coffees on the market.
The Titleist ProV1 balls are among the best golf balls you can get if you're a beginner golfer seeking excellent balls without breaking the bank.
TaylorMade Lethal – $48 Per Dozen
TaylorMade is a less well-known brand of golf balls that has been trying for a while to compete with bigger brands. With the release of its Lethal golf balls, it has finally done so.
These expensive golf balls are made for players who can swing faster, so any serious golfer should have them.
In comparison to its competitors, the TaylorMade Lethal has a more forgivingly low trajectory, making it a solid choice for casual players.
Some of the top golfers in the world like this brand; Tiger Woods, in particular, is known to favor TaylorMade stealth drivers.
Its Lethal balls are firmer than those of its competitors and have 86% more dimples than the Penta TP5, which they replaced.
TaylorMade golf balls, widely considered the one of Most Expensive Golf Balls in the World from the brand to date, cost $48 for a dozen.
Callaway Chrome Soft – $47.99 Per Dozen
Callaway's premium golf balls are among the softest on the market, making them ideal for use right off the tee and producing tournament-caliber results. On the putting green, they function admirably, and the comfortable feel remains.
The Callaway Chrome Soft golf balls are perfect for long-drivers who also care about accuracy while approaching the green with a short iron or wood.
They spin exceptionally well for short game shots, making them useful for both amateurs and professionals alike.
They come in a variety of hues, with the bright yellow kind being the most visible in the wilderness.
At $47.99 for a dozen, The are among the Most Expensive Golf Balls in the World and they are a bargain for golfers with medium to low handicap and are highly recommended.
Volvik S3 – $44.99 Per Dozen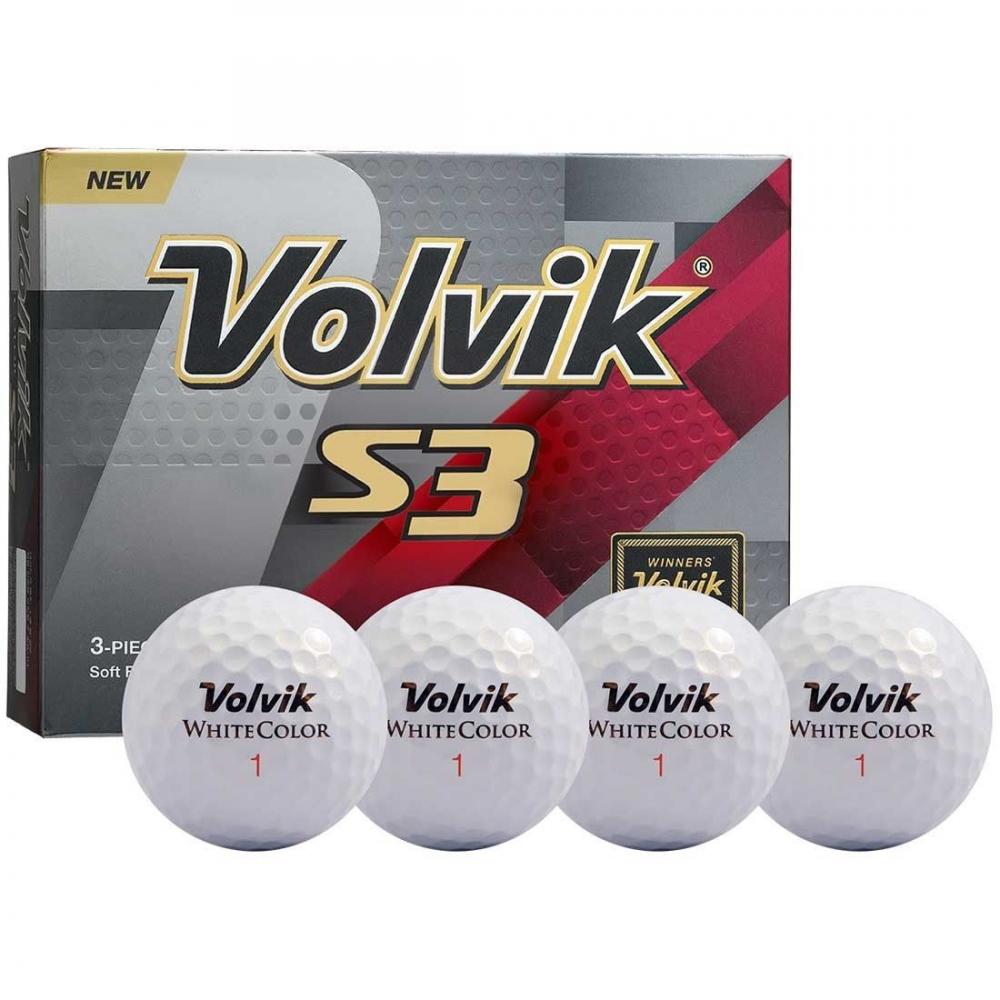 Pros and amateurs continue to like Volvik's golf ball line because it has so many options and always works well.
The Volvik S3 model is their top-tier golf ball, and it features their proprietary VU-X urethane cover for long life and pinpoint accuracy.
These 85-compression golf balls are extremely light and soft, allowing for greater spin control.
You can get them in white or orange, and they have their trademark 336-dimple design, complete with a spade, diamond, heart, and clover ball emblems.
The massive BISMUTH core architecture boosts their performance, enabling them to reach a maximum distance swing speed of 85 mph to 105 mph.
The Volvik S3 golf balls cost almost the same as a dozen of the world's most expensive cheeses, at $44,99.
These high-priced golf balls are designed to play at a professional level in tournaments, and they achieve this by balancing low driver spin with high wedge spin. It is one of the Most Expensive Golf Balls in the World
Z-Star XV – $44.09 Per Dozen
The 4-piece Z-Star XV is a distance ball that features a soft inner core and a firmer outer core, resulting in increased ball speed when using the driver or long irons.
Those who tend to hit the ball on a low trajectory can benefit from the improved launch characteristics.
Most Expensive Golf Balls in the World