Most Expensive Cars in The World 2020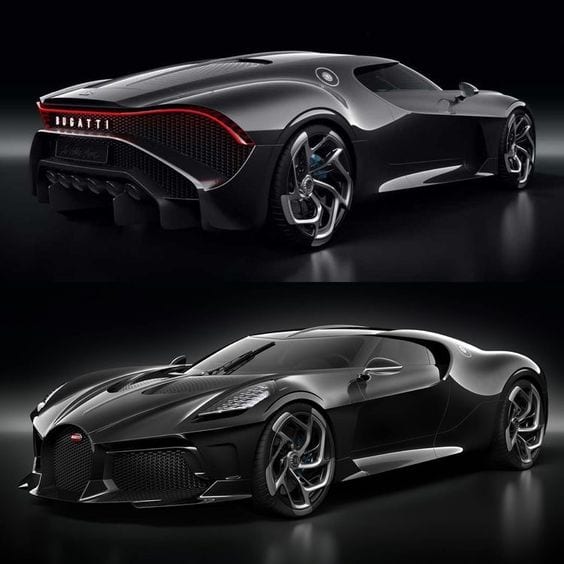 These are the  most expensive cars in the world
There's something to be said about the presence and power most expensive cars demand.
Most expensive cars in the world – what are they and how much do they cost? We've gathered a collection from 10 most expensive autos all over the world – from Bugatti Chiron with price tag $2,7 million to Rolls Royce Sweptail for $13 million. Some of them are impossible to buy even you have required amount of money. In the way it was happened with Ferrari Pininfarina Sergio – this luxury supercar was sold only to the clients chosen by Ferrari company.
BUGATTI'S LA VOITURE NOIRE – $19 MILLION
Coming from the stables of French luxury sports cars brand is the Bugatti La Voiture Noire. Voiture Noire was unveiled at the Geneva auto show, where it was sold at a record 19 million US dollars. That is a whopping amount of money, and it remains the most expensive car ever produced. This black masterpiece is a combination of speed, technology, luxury, and aesthetics, according to Stephan Winkelmann, Bugatti's president.  The car is embedded with an 8-liter engine, 16 cylinders, and 1500 brake horsepower. An ultra-powerful car with six tailpipes.
You want to get one of these. You could have the money, but sadly, Bugatti only produced one of its kind.
ROLLS ROYCE SWEPTAILS – $13 MILLION
Another one-off luxury car from Rolls Royce, this two-seater, a large car is a hand-built, bespoke automobile designed at the request of a yacht and aircraft collector -whose identity remains unknown till today. The car meets the unique specification required by the anonymous requester, taking about five years to carve out the unique car. The car has an intricately carved back and a glass ceiling that transverses the wheel to the trunks. The car has a maximum speed of 150 mph and is the second most expensive car ever.
KOENIGSEGG CCXR TREVITA – $4.8 MILLION
Only two of these unique model have been produced. The car producers admit the difficulty in producing the model, stating "the white carbon fiber used for the Trevita made the car extremely difficult and time-consuming to manufacture."  It must be so difficult to produce that it has translated into being so difficult to afford. The car features a unique double carbon rear wing, Inconel exhaust system, carbon ceramic brakes with ABS, airbags, paddle-shift, Chrono instrument cluster, infotainment system, tire monitoring system and a hydraulic lifting system. A prominent feature of this car is used for the unique carbon fiber for the car that makes it sparkle like diamonds under sun rays.
READ RICHEST COUNTRIES IN THE WORLD
LAMBORGHINI VENENO ROADSTER – $4.5 MILLION
Thought of a flying car, well, there is the Lamborghini Veneno roadster that speeds across the road. Made of carbon fiber, the car has a sophisticated, unique design that enables it to retain a spot as one of the best speedsters.
The car boasts a seven-speed single clutch ISR automated manual transmission run a rum at 8,400 rpm, has  740 horsepower and 507 pound-feet of torque. The car accelerates to 60mph in an astonishing 2.9 seconds.
MCLAREN P1 LM – $3.6 MILLION
A great car that had only five units produced, this expensive car boasts of 1000 horsepower and superb aerodynamics. Has a gold-plated engine of 3.8 liters twin-turbo V-8 and weighs 132 pounds in total.
LYKAN HYPERSPORT – $3.4 MILLION
A great car was originating from Lebanon, this piece is known as the Arab wonder and is a wonder anywhere in the world. Fitted with gems, particularly 240 15-carat diamonds, or according to the wishes of the owner. The car has great design and fabulous specifications. The twin-turbo mid-rear 3.8 liters flat-six boxer produce 780 horsepower through the rear wheels, and a 708 pound-feet of torque. Its high speed got it featured in Fast and Furious, as it peaks at 60mph in 2.8 seconds. It can reach 240mph.
BUGATTI VEYRON BY MANSORY VIVERE – $3.4 MILLION
This swift car was launched in 2005 and named car of the decade (2000-2009). It has been modified four times since its inception. The car has an 8.0-liter W16 engine, 1,200 horsepower, and 1,106 pound-feet of torque.
ASTON MARTIN VALKRYIE – $3.2 MILLION
Estimated at that price, the car is one of Aston Martins most beautiful products. With a structure and design modeled after formula one cars. The car has a 6.5-liter V12 engine, a 1:1 power /weight ratio, and a Rimac-built hybrid battery. The company has announced its plan to produce 150 units of the car in 2019, so you can start saving or include that in your budget.
FERRARI PININFARINA SERGIO – $3 MILLION
An invite-only car, the manufacturer's hand-picked the owner of the six handmade, exquisitely designed car. The car, made with carbon fiber has no roof, side windows, and windshield.  Boasts an engine of 4.5 liter F136F V-8.
PAGANI HUAYRA BC – $2.8 MILLION
The most expensive Pagani car ever, the car has a 6.0 liter V-12 bi-turbo engine and produces 790 horsepower with an 811 lb-ft torque. The car has a dynamic transition rate at 75 milliseconds.
Amazon Net Worth 2021 and Assets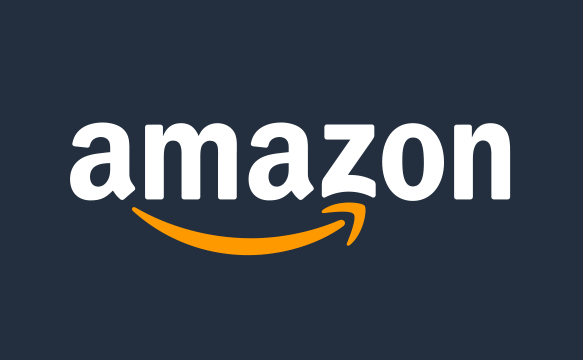 | | |
| --- | --- |
| Revenue | US$386.064 billion (2020) |
| Operating income | US$22.9 billion (2020) |
| Net income | US$21.331 billion (2020) |
| Total assets | US$321.2 billion (2020) |
| Total equity | US$93.404 billion (2020) |
| Number of employees | 1,298,000 (Dec. 2020) |
Glusea brings to you Amazon net worth 2021. Amazon.com, Inc is an American multinational technology company based in Seattle, Washington, which focuses on e-commerce, cloud computing, digital streaming, and artificial intelligence. Amazon Net Worth, the company currently has a market cap up to $1.7 trillion.
 It is one of the Big Five companies in the U.S. information technology industry, along with Google, Apple, Microsoft, and Facebook.
Founder
Jeff Bezos founded Amazon from his garage in Bellevue, Washington, on July 5, 1994. It started as an online marketplace for books but expanded to sell electronics, software, video games, apparel, furniture, food, toys, and jewelry. In 2015, Amazon surpassed Walmart as the most valuable retailer in the United States by market capitalization.
 In 2017, Amazon acquired Whole Foods Market for US$13.4 billion, which substantially increased its footprint as a physical retailer. In 2018, its two-day delivery service, Amazon Prime, surpassed 100 million subscribers worldwide.
Success Story
Amazon is known for its disruption of well-established industries through technological innovation and mass scale. It is the world's largest online marketplace, AI assistant provider, live-streaming platform and cloud computing platform as measured by revenue and market capitalization.
 Amazon is the largest Internet company by revenue in the world. It is the second largest private employer in the United States and one of the world's most valuable companies. As of 2020, Amazon has the highest global brand valuation.
Richest Countries in the world
Amazon distributes downloads and streaming of video, music, and audiobooks through its Prime Video, Amazon Music, Twitch, and Audible subsidiaries. Amazon also has a publishing arm, Amazon Publishing, a film and television studio, Amazon Studios, and a cloud computing subsidiary, Amazon Web Services.
It produces consumer electronics including Kindle e-readers, Fire tablets, Fire TV, and Echo devices. Its acquisitions over the years include Ring, Twitch, Whole Foods Market, and IMDb.
Amazon has been criticized for practices including technological surveillance overreach, a hyper-competitive and demanding work culture, tax avoidance, and anti-competitive behavior.
Supply chain
Amazon first launched its distribution network in 1997 with two fulfillment centers in Seattle and New Castle, Delaware. Amazon has several types of distribution facilities consisting of crossdock centers, fulfillment centers, sortation centers, delivery stations, Prime now hubs, and Prime air hubs. There are 75 fulfillment centers and 25 sortation centers with over 125,000 employees.
 Employees are responsible for five basic tasks: unpacking and inspecting incoming goods; placing goods in storage and recording their location; picking goods from their computer recorded locations to make up an individual shipment; sorting and packing orders; and shipping.
A computer that records the location of goods and maps out routes for pickers plays a key role: employees carry hand-held computers which communicate with the central computer and monitor their rate of progress. Some warehouses are partially automated with systems built by Amazon Robotics.
Amazon Net Worth
Amazon Net Worth, the company currently has a market cap up to $1.7 trillion.
Amazon.com is primarily a retail site with a sales revenue model; Amazon takes a small percentage of the sale price of each item that is sold through its website while also allowing companies to advertise their products by paying to be listed as featured products.
As of 2018, Amazon.com was ranked 8th on the Fortune 500 rankings of the largest United States corporations by total revenue.
For the fiscal year 2018, Amazon reported earnings of US$10.07 billion, with an annual revenue of US$232.887 billion, an increase of 30.9% over the previous fiscal cycle. Since 2007 sales increased from 14.835 billion to 232.887 billion, thanks to continued business expansion.
Amazon's market capitalization went over US$1 trillion again in early February 2020 after the announcement of the fourth quarter 2019 results. Amazon's total employees now number over 1,298,000
Who is the Founder of Google?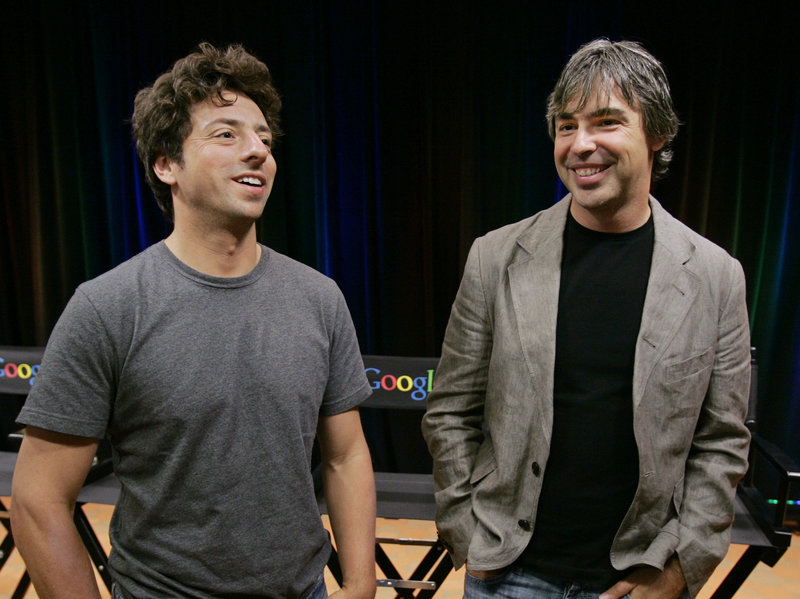 Who is the Founder of Google?
No day goes by without people searching for information on the internet. Research shows that Google processes over 3.5 billion searches per day. This shows how helpful Google has been useful to the world. In this article, we will be bringing to you the people behind this giant tech company.
Who is the Founder of Google?
Google was founded in September 1998 by Larry Page and Sergey Brin while they were Ph.D. students at Stanford University in California. Together they own about 14 percent of its shares and control 56 percent of the stockholder voting power through supervoting stock.
Read Who is the Founder of Wikipedia
They incorporated Google as a California privately held company on September 4, 1998. Google was then reincorporated in Delaware on October 22, 2002. An initial public offering (IPO) took place on August 19, 2004, and Google moved to its headquarters in Mountain View, California, nicknamed the Googleplex.
In August 2015, Google announced plans to reorganize its various interests as a conglomerate called Alphabet Inc. Google is Alphabet's leading subsidiary and will continue to be the umbrella company for Alphabet's Internet interests.
 Sundar Pichai was appointed CEO of Google, replacing Larry Page, who became the CEO of Alphabet. In 2021, the Alphabet Workers Union was founded, mainly composed of Google employees.
Growth of Google
The company's rapid growth since incorporation has triggered a chain of products, acquisitions, and partnerships beyond Google's core search engine (Google Search). It offers services designed for work and productivity (Google Docs, Google Sheets, and Google Slides), email (Gmail), scheduling and time management (Google Calendar), cloud storage (Google Drive), instant messaging and video chat (Duo, Hangouts, Chat, and Meet), language translation (Google Translate), mapping and navigation (Google Maps, Waze, Google Earth, and Street View), podcast hosting (Google Podcasts), video sharing (YouTube), blog publishing (Blogger), note-taking (Google Keep and Google Jamboard), and photo organizing and editing (Google Photos).
The company leads the development of the Android mobile operating system, the Google Chrome web browser, and Chrome OS, a lightweight operating system based on the Chrome browser.
Google has moved increasingly into hardware; from 2010 to 2015, it partnered with major electronics manufacturers in the production of its Nexus devices, and it released multiple hardware products in October 2016, including the Google Pixel line of smartphones, Google Home smart speaker, Google Wifi mesh wireless router, and Google Daydream virtual reality headset. Google has also experimented with becoming an Internet carrier (Google Fiber, Google Fi, and Google Station).
Google Success
Google.com is the most visited website worldwide. Several other Google-owned websites also are on the list of most popular websites, including YouTube and Blogger.
Google Criticisms
Google was the most valuable brand in the world in 2017 (surpassed by Amazon), but has received significant criticism involving issues such as privacy concerns, tax avoidance, antitrust, censorship, and search neutrality.
Where is Google Located
The Googleplex is the corporate headquarters complex of Google and its parent company Alphabet Inc. It is located at 1600 Amphitheatre Parkway in Mountain View, California, United States.Address: 1600 Amphitheatre Parkway; Mountain …Location: Mountain View, California, United States
What is Google Net Worth ?
According to Marketwatch, Google has net worth of $1 trillion market value. The company has Total assets, $ 319,616,000,000 
How Does Google make money ?
The main way Google generates its revenue is through a pair of advertising services called Ads and AdSense. With Ads, advertisers submit ads to Google that include a list of keywords relating to a product, service or business. When a Google user searches the Web using one or more of those keywords, the ad appears on the SERP in a sidebar. The advertiser pays Google every time a user clicks on the ad and is directed toward the advertiser's site.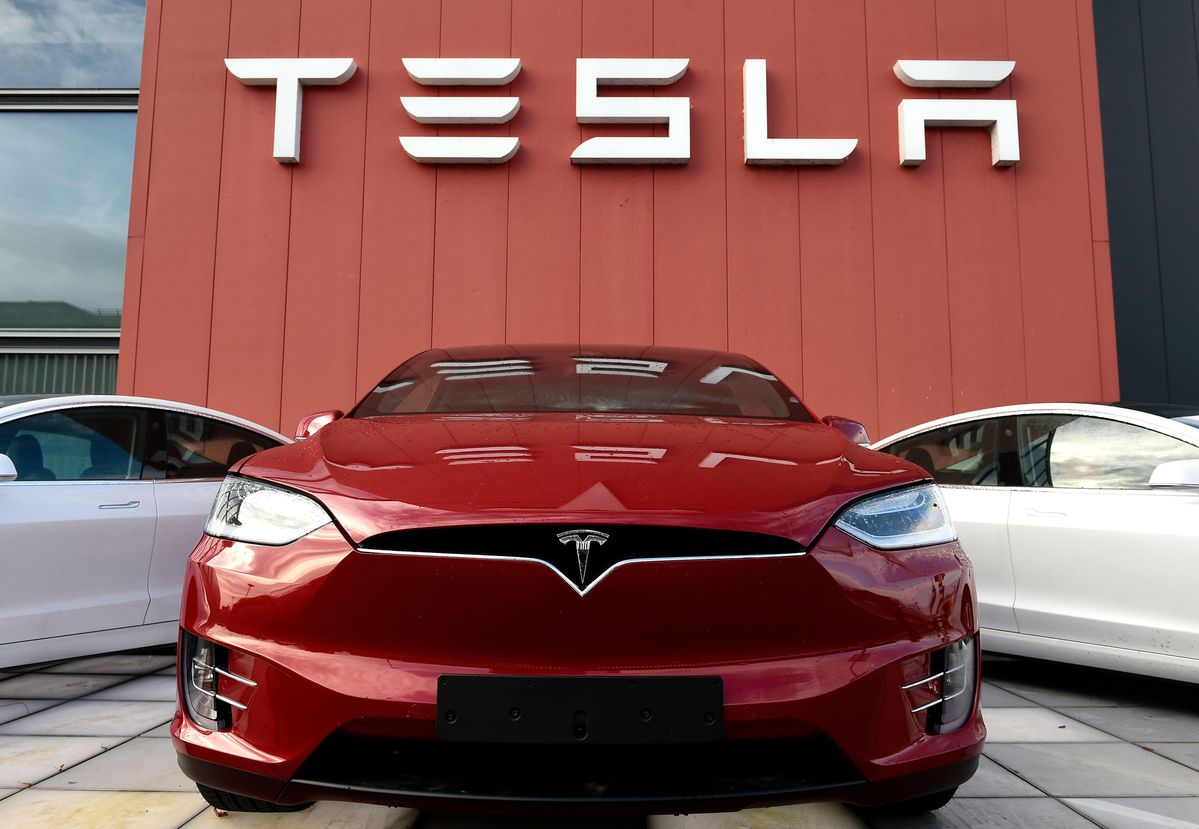 Tesla's mission is to accelerate the world's transition to sustainable energy.
Tesla was founded in 2003 by a group of engineers who wanted to prove that people didn't need to compromise to drive electric – that electric vehicles can be better, quicker and more fun to drive than gasoline cars. Today, Tesla builds not only all-electric vehicles but also infinitely scalable clean energy generation and storage products. Tesla believes the faster the world stops relying on fossil fuels and moves towards a zero-emission future, the better.
Launched in 2008, the Roadster unveiled Tesla's cutting-edge battery technology and electric powertrain. From there, Tesla designed the world's first ever premium all-electric sedan from the ground up – Model S – which has become the best car in its class in every category.
Check out How to Buy Stocks
Combining safety, performance, and efficiency, Model S has reset the world's expectations for the car of the 21st century with the longest range of any electric vehicle, over-the-air software updates that make it better over time, and a record 0-60 mph acceleration time of 2.28 seconds as measured by Motor Trend. In 2015, Tesla expanded its product line with Model X, the safest, quickest and most capable sport utility vehicle in history that holds 5-star safety ratings across every category from the National Highway Traffic Safety Administration.
Completing CEO Elon Musk's "Secret Master Plan," in 2016, Tesla introduced Model 3, a low-priced, high-volume electric vehicle that began production in 2017. Soon after, Tesla unveiled the safest, most comfortable truck ever – Tesla Semi – which is designed to save owners at least $200,000 over a million miles based on fuel costs alone. In 2019, Tesla unveiled Model Y, a mid-size SUV, with seating for up to seven, and Cybertruck, which will have better utility than a traditional truck and more performance than a sports car.
Tesla vehicles are produced at its factory in Fremont, California, and Gigafactory Shanghai. To achieve our goal of having the safest factories in the world, Tesla is taking a proactive approach to safety, requiring production employees to participate in a multi-day training program before ever setting foot on the factory floor. From there, Tesla continues to provide on-the-job training and track performance daily so that improvements can be made quickly. The result is that Tesla's safety rate continues to improve while production ramps.
To create an entire sustainable energy ecosystem, Tesla also manufactures a unique set of energy solutions, Powerwall, Powerpack and Solar Roof, enabling homeowners, businesses, and utilities to manage renewable energy generation, storage, and consumption. Supporting Tesla's automotive and energy products is Gigafactory 1 – a facility designed to significantly reduce battery cell costs. By bringing cell production in-house, Tesla manufactures batteries at the volumes required to meet production goals, while creating thousands of jobs.
And this is just the beginning. With Tesla building its most affordable car yet, Tesla continues to make products accessible and affordable to more and more people, ultimately accelerating the advent of clean transport and clean energy production. Electric cars, batteries, and renewable energy generation and storage already exist independently, but when combined, they become even more powerful – that's the future we want.
Content on this website is protected by DMCA. reproducing any content on this site without explicit permission is strictly prohibited.