most curvy celebrities in Ghana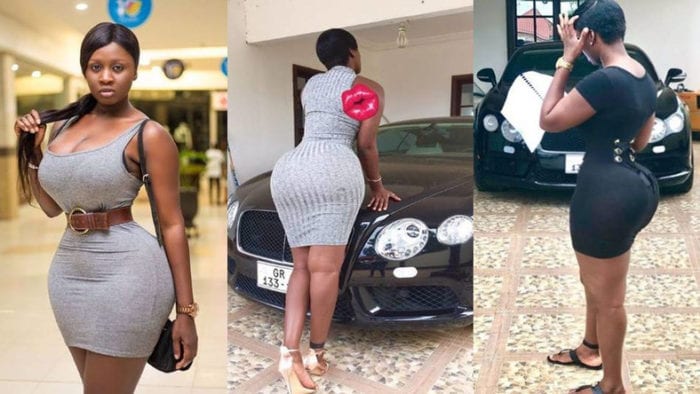 Read about most curvy celebrities in Ghana
Diversity is what makes our world come alive and black color is beautiful. It's an undeniable fact that Ghanaian women are insanely beautiful with some of the most stunningly captivating features. From Joselyn Dumas  to Serwaa Amihere these are some of the most glorious Ghanaian female celebrities. This post of most curvy celebrities in Ghana  is a tribute  to these very talented and sensational Ghanaian  women in the world of cinema, fashion, music  and television who have taken the world by storm.
Dumas was born Joselyn Canfor-Dumas in Ghana and spent her early childhood in Accra, Ghana. She is an actress, talk show host, producer and humanitarian. She is currently the Brand ambassador of Range Rover Evoque Ghana and Jobberman Ghana, a jobs advertisement company.
Princess Shyngle is a well known Ghana-based actress who is known for doing great movies. She was born on 25th December 1990 in Banjul, Gambia. The actress is famous not only for roles in the movies she acts but also because of her almost perfect Barbie figure. Many have described her as a woman without bones or intestines.
Moesha Buduong is a Ghanaian TV presenter, actress and model who is also known for granting a controversial interview to CNN reporter Christiane Amanpour on issues of sex, love and gender.
Juliet Ibrahim is a Ghanaian actress, film producer, singer and humanitarian of Lebanese, Ghanaian and Liberian descent. She won the Best Actress in a Leading Role award at the 2010 Ghana Movie Awards for her role in 4 Play. She has been referred to as the "Most Beautiful West African Woman" according to A-listers Magazine.
Fella Makafui born 19th August 1995 in Volta Region, Ghana is a Ghanaian actress and a philanthropist.  She is known mostly for her role in Yolo (Ghanaian TV series).  Makafui started her career as a model, she later went into acting which brought her to limelight. Fella was featured in a couple of movies like In April, Once upon a family, Kanda River and Chaskele. In once upon a family, Fella got to work alongside Nigerian actress Mercy Johnson who played the lead role. She is currently the new ambassador of Castle gate Estate.
Serwaa Amihere is one of ghana's finest tv producer and presenter at Ghone tv. She is an ambassador to a lot of brands and also a business mogul.
She has got beauty and a great personality to compliment and she has surely continued to get people to focus on the screen and that is not for the purpose of her news alone but also to catch a glimpse of her beauty and intelligence.
Zynell Zuh
Zynnell Zuh is a Ghanaian actress, writer, producer, television personality and philanthropist who hails from the Volta region of Ghana. Zynnell Zuh joined the Ghana movie Industry in 2014 and has since received several awards including, Best supporting actress at 2013 City People Entertainment Awards ; and Best Actress in a Drama at the 2016 Golden Movie Awards .
hajia4real
Hajia4Real. C.E.O of 4reall_beauty. Beauty & Style Influencer/Fashion Extraordinaire. She is a social media influencer in Ghana.
These are the most curvy celebrities in Ghana. if you have any other name you want to be part of this list let us know in the comment section below.
Dwayne Johnson Cars and Houses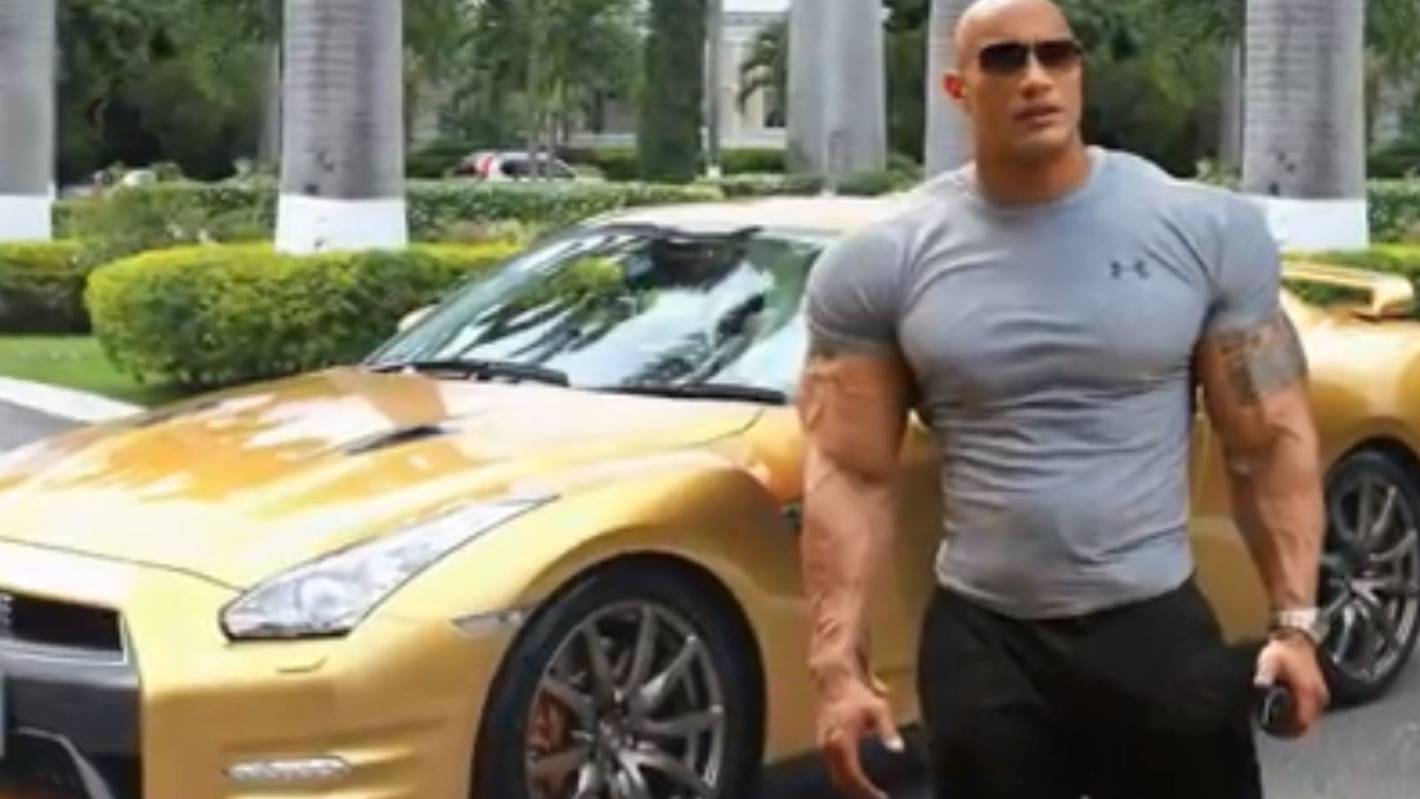 Dwayne Johnson cars and houses: Dwayne Johnson who is known popularly by his ring name, The Rock, is a former wrestler and currently one of the most successful Hollywood actors.
With over two decades of experience both in acting and wrestling, Dwayne Johnson has garnered a lot of plaudits and has established himself as a fan favorite both during his wrestling days and in his acting career.
Born on May 2, 1972, Dwayne Johnson, prior to becoming a professional wrestler was a former Canadian and American football player. 
Dwayne Johnson was on the wrestling ring for eight years before switching his career focus to acting. Since he began acting, Dwayne Johnson's movies have recorded a commercial success, grossing over $3.5 billion in North America alone, and $10.5 billion globally. 
Read
You wouldn't be wrong to co aider him one of the most successful and most prominent Hollywood actors in history. Dwayne Johnson also charges about $20 million per movie which explains why he is one of the richest and highest-paid Hollywood actors in the world. 
With so many awards to his name, both in wrestling and acting, Dwayne Johnson has used part of his millions to acquire some of the most expensive cars and houses to afford him the life of luxury worthy of someone of his status.
This article will be considering some of the expensive and luxury Dwayne Johnson cars. The Hollywood star also owns several houses. 
Dwayne Johnson Cars
Pagani Huayra-$2.6 million
One of the best of its kind, the Pagani Huayra is one of the fastest sports cars owned by Dwayne Johnson. It is also the most expensive ride in Dwayne Johnson cars collection. 
The Pagani Huayra is built with a Twin-Turbo 6.0L V12 engine type, capable of reaching a top speed of 236 mph with a 730hp power. These features explain why it is regarded as one of the most expensive cars in the world. 
It has the ability to accelerate from 0-60 mph in 2.2 seconds little owned than that it is also ranked one of the fastest sports cars in the world. 
Ferrari LaFerrari-$1,416,362
It is no longer a doubt that the famous wrestler and actor has a great taste for Superfast cars as he has also included the Ferrari LaFerrari in his car collection. 
A luxury car with a sleek design and very portable in size, the Ferrari model is built with a 6.3L V12 Hybrid engine along with a 7-speed automatic transmission. 
The luxury has the ability to produce a power output of 950hp and can accelerate from 0-60 mph in 2.5 seconds at a top speed of 217mph. 
Ford GT 2017-$450,000
The love Dwayne Johnson has for the Ford model is unmatched. Produced by Henry Ford, the Ford GT is built with a 3.5L twin-turbocharged V6 engine mates with a 7-speed automatic transmission along with a power output of 450hp.
The Ford GT is also similar to its counterpart, the Ford F50 which is designed with a Carbon Fibre body. 
Lamborghini Huracan-$261,274
The Lamborghini Huracan with a price tag of $261,274 is another expensive ride among Dwaynwe Johnson cars.
Being a fan of fast and furious rides, Dwayne Johnson sure cannot ignore the Lamborghini Huraycan and that's why he has acquired the luxury sports car to add to his collection. 
The Lamborghini Huracan is an exceptionally comfortable ride for a luxury car with an amazing sound from its 5.2L V10 engine capable of producing 572.6hp power output. 
Rolls Royce Wraith-$300,000
If you are a celebrity and do not have the Rolls Royce Wraith in your collection then there is something wrong. "The Rock", as he is often called, has made sure to include the luxury car for kings in his collection. 
The Rolls-Royce Wraith is a two-door Coupe ride built with a 6.6L V12 twin-turbocharged 8-speed transmission. 
The Rolls Royce Wraith is also another one of Dwayne Johnson cars, it has a price of $300,000
Plymouth Prowler-$43,000
The Plymouth Prowler car is powered by a 4-speed automatic transmission with a V6 engine which is capable of moving at a maximum speed of 115 mph. It can accelerate from 0-60 mph in 7.1 seconds. 
Chevy Chevelle 1971-$72,900
Dwayne Johnson also owns the luxury ride along with his fellow actor Vin Diesel. Built with a V6 engine capable of producing a power output of 155hp.
It is capable of moving at a top speed of 162 mph and accelerates from 0-60mph in 6.1 seconds.
Cadillac Escalade- $76,195
The luxury SUV is also among the collection of the Hollywood star Dwayne Johnson. It comes with a Cool-looking digital cockpit interface along with a large rear cargo space and with fascinating in-cabin storage. 
Ford F-150-$56,190
For someone like the rock, you can expect him to acquire the gigantic ride to suit his nature. Designed with a 2.7L twin-turbocharged V6 engine, The F50 is capable of producing a power of 325hp and is one of the cars he usually drives around with. 
Dwayne Johnson Houses
Dwayne Johnson reportedly owns a $27.8 million mansion situated in Beverly Park, Los Angeles' most exclusive neighborhood which also houses other famous Hollywood stars. 
He previously owned a $5 million mansion located at Hidden Hills in California which he later sold in 2012.
Thanks for reading about Dwayne Johnson cars and houses , leave your reply in the comments below.
Source: Glusea
Content on this website is protected by DMCA.  Dont waste your time copying because you would eventually remove it.