Mohamed Salah car collection and houses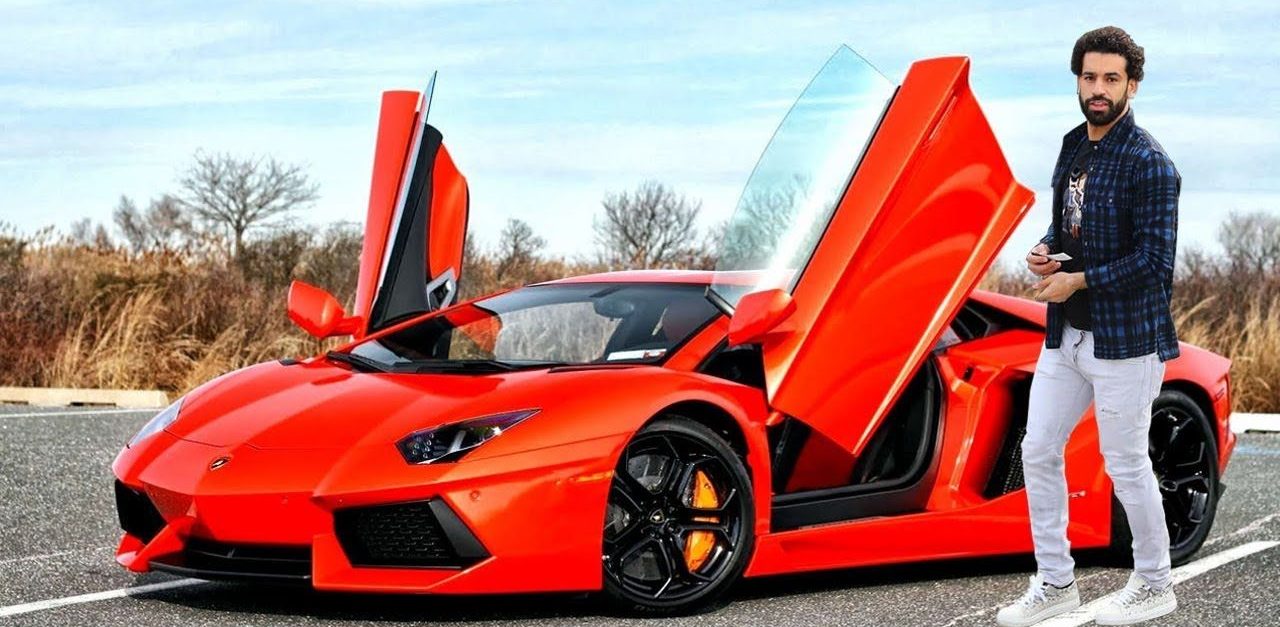 Mohamed Salah car collection and houses: Have you ever stopped for a second to wonder what rides the Egyptian Messi, Mohammed Salah cruises around town when he is not in the field of play? Well, Glusea brings you Mohamed Salah car collection that are parked in his garage.
Mohamed Salah is a prolific forward from Egypt who is currently playing for Liverpool FC and the Egypt national team. He was born on January 15,1992 in Nagrig, Basyoun, Egypt. He is known for his incredible speed, dribbling prowess and goal scoring ability which has seen him rank along top strikers in the world. 
Editor's Pick
Mohamed Salah Profile
Salah began playing football since 2004 but his senior career began with Al Mokawloon in 2010,after rising through the club's youth ranks. He later moved to Basel in Switzerland he his goal scoring ability, pace and dribbling attracted some Premier League clubs such as Chelsea FC who succeeded in acquiring his services in 2014. As he couldn't find his feet at Chelsea, Salah has to move to Fiorentina and then As Roma on loan before the love was made permanent.
In his first season with AS Roma, Mohamed Salah guided them to a second place finish in the Serie A. In 2017, he made his second return to England where he played for Liverpool FC after he made 65 appearances for the Serie A side, scoring a total of 29 goals.
Since he joined Liverpool in 2017,Salah has established himself to be not just one of the best forwards in the English Premier League, but also in the world.
He lead the club to their UEFA Champions League victory during the 2018/2019 season. That season he finished as the Leagues joint top scorer along side Sadio Mane and Aubameyang. He also their first ever English Premier League title in 30 years.
Mohamed Salah has represented the Egypt national team for a decade now since his first international appearance in 2011. He has so far played 71 times for his dear country, scoring 45 times.
Mohamed Salah Car Collection
Though he tries to keep a low profile, the prolific forward has great taste for luxury cars as this is evident in the type of exotic cars that are parked in his garage, lets take a look at some of them;
Mercedes-Benz SLS AMG Roadster-$228,080
This is a two door luxury ride valued at $228,080,which the Egyptian Messi (as he is popularly known), MO Salah cruises around with. It is a convertible ride with a V8 6.3 liter engine type with a speed maximum of 197 mph and a 571 hp. Within 3.8 seconds, the sleek ride is capable of accelerating from 9-60 mph not to talk of its comfortable interiors.
Bentley Continental GT-$202 500
A lot of celebrities in the world today can't help but fall I love with this ride, Bentley Continental GT. Loads of them had to include the luxury car in their car collections due to the jaw dropping features it possesses.
The Bentley Continental GT which cost $202,500 has an adaptive air suspension with a suitable ride height control. It also features SA 542-hp 4.0 liter V8 engine turbocharged. It is an All-wheel drive automobile with a blind spot monitor and a safe passenger exit system. It comes with. 12.3 inch touchscreen and apple carplay integration.
Lamborghini Aventador-$789, 809
The most expensive ride in Mohamed Salah car collection, the Lamborghini Aventador is a joy to behold. Known for its intimidating speed, capable of running at speed of 218mob with the ability to accelerate at 0-60 mph in 2.9 seconds, now tell me you are not drooling already, over the features of this world class car. 
Toyota Camry-$26,500
Though the price and features of the Toyota Camry are not to be compared with the rest of the cars in Mohammed Salah's collection, it is his most treasured ride as it was the first ride to have been purchased by the forward.
Features
High fuel economy from four-cylinder engine
Large cabin and cargo space
Convenient seats, steering and visibility make it easy to drive.
Mercedes AMG GLE Coupe-$108,000
Among the luxurious Mohamed Salah car collection is the Mercedes-Benz AMG GLE with a price tag starting at $108,000
The Mercedes-Benz AMG GLE Coupe comes with a V6 twin-turbo engine with 3.0 liter engine type. It is capable of accelerating from 0-60 mph with a 4.0 liter twin Turbo V8 gas. It has an output of 603 hp.
A state of the art interiors to make you feel relaxed, comfortable and enjoy your ride. 
Mohamed Salah Car Collection and Houses Summary
What is Salah salary?
Mohamed Salah signed a 5 year / £52,000,000 contract with the Liverpool F.C., including an annual average salary of £10,400,000. In 2021, Salah will earn a base salary of £10,400,000, while carrying a cap hit of £10,400,000.
What kind of car does Mo Salah drive?
Among the cars owned by Mohammed Salah are; Rover Sport SVR, Mercedes-Benz AMG GLE , Lamborghini Aventador etc
Mohamed Salah House
Not much is known about Mohamed Salah's residents, but what we know is that he has a beautiful mansion in his home country of Egypt where fans flock into his resident after he returned home during the 2018 FIFA World Cup which his country crashed out. While he was chilling at home with his family, a group of fans storm into his resident to present him with gifts while he also signed their autographs. He also owns a house in England where he is currently living with his family. 
Mohamed Salah Car Collection Video
What do you think about Mohamed Salah car collection and houses? leave your reply in the comments below
Source: Glusea