Coronavirus: What misinformation has spread in Africa?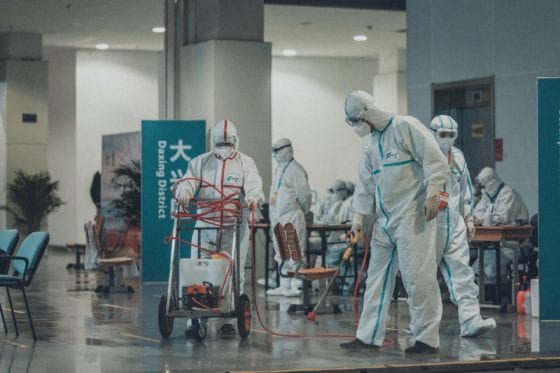 Misleading Information About Coronavirus in Africa
African countries are experiencing a rise in the number of new coronavirus cases, and many governments there are now enforcing strict social distancing measures.As they prepare for a surge in cases, Misleading Information About Coronavirus in Africa.  has been spreading
1. Vaccines aren't being tested on Africans
There are widely-shared social media posts claiming that African people are to be used as guinea pigs to test a new coronavirus vaccine. However, such claims are false – there is no vaccine for Covid-19 and only a number of clinical trials taking place, none of them currently in African countries.
We're not sure where these claims originate from but they tend to focus on how African people will be given the vaccine to test it's safe for use in Western nations.
g in French saying: "There is now a vaccine to vaccinate ALL Africans but none for Western countries, so I'm pleading with my African brothers and sisters not to take this vaccine." It currently has over 20,000 views, with many social media users offering support in their comments on the clip.
Another YouTube video is making similar claims that the vaccine will be used on African people to test if it's safe before being used in wealthier countries.
Fears about vaccines are not uncommon in some communities where there is a distrust of modern medicine. In French-speaking Africa, where rumours about the Covid-19 vaccine have spread, there were similar concerns and misinformation about the Ebola vaccine, a treatment that has contributed to tackling the disease.
#COVID19 home-caregivers:
Ensure ill person rests, drinks plenty fluids & eats nutritiously
Wear😷when in same room
Clean🙌frequently
Use dedicated🍽️🥛towel & bedlinen for ill person
Disinfect surfaces touched by ill person
📞healthcare facility if person has difficulty breathing pic.twitter.com/5TphNdYMC9

— World Health Organization (WHO) (@WHO) March 31, 2020
2. Black skin isn't resistant to Covid-19
There have been persistent suggestions on social media about skin colour and resistance to the illness.
On 13 March the Kenyan health minister dismissed the rumours that "those with black skin cannot get coronavirus".
We spoke to Professor Thumbi Ndung'u from the Nelson R Mandela School of Medicine in Durban who said "there is absolutely no evidence to back up the idea – and indeed, we know that people with black skin are getting infected."
3. A cup of black tea does not cure coronavirus
Keeping hydrated is important for your health, but drinking black tea is not a cure or treatment for covid-19 as has been claimed.
According to local Kenyan media reports, people there have been receiving phone calls advising them to drink tea to avoid the coronavirus – and that if they didn't they might die from the illness.
It's a myth that has been spread elsewhere and has no medical basis.
Scientists across the world are carrying out research into potential vaccines, but the expectation is that one won't be ready until at least the middle of next year.
Misleading Information About Coronavirus in Africa
4. No, you don't need to shave your beard to protect against the virus
An old graphic created by the US health authorities about facial hair and respirators has been used incorrectly to suggest men should shave off their beards to avoid catching the coronavirus.
The Nigerian Punch newspaper's headline said: "To be safe from coronavirus, shave your beard, CDC warns"
The US Centers for Disease Control (CDC) image shows dozens of examples of facial hair and which ones to avoid when wearing a respirator mask. Beard styles such as Side Whiskers and the Zappa are approved but the Garibaldi and French Fork can interfere with the valve and prevent the respirator working properly.
The graphic is genuine – but it was created in 2017 (well before the coronavirus outbreak) for workers who wear tight-fitting respirators. Contrary to what's been reported, the CDC has not published it recently and it does not recommend that people shave off their beards.
Similar headlines have appeared in other countries, generating thousands of shares. Australian news outlet 7News posted on Twitter: "How your beard may unknowingly increase your risk of coronavirus."
Current UK health advice is that while masks are useful for medical staff in hospitals, "there is very little evidence of widespread benefit for members of the public".
Misleading Information About Coronavirus in Africa
5. Nigerian preacher fighting coronavirus
An evangelical preacher who claims he can cure the virus has also been the subject of disinformation.
6. Drinking pepper soup is not a cure.
In Nigeria, a preacher posted a video and a poster claiming that pepper soup is a cure for coronavirus. The claim was also shared on WhatsApp.
There is no cure or specific treatment for coronavirus and the claim gives few details about the medicinal properties of pepper soup – a traditional spicy Nigerian dish.
The WHO says the outbreak has caused an "infodemic" of false and misleading information.
In Cape Verde, the tiny Portuguese-speaking West African nation, a post spread on social media claiming that a Brazilian doctor had recommended fennel tea as a cure for coronavirus. It prompted a rush for the herb in local markets, reported AFP.
The Brazilian health ministry has warned people not to share an article suggesting fennel as a cure for coronavirus.
The World Health Organization says that thorough and regular hand-washing is crucial in the fight to avoid infection.
by
Reality Check Team BBC
Revealed: How a CEO Went from Making $50k a Week to $50 k a Year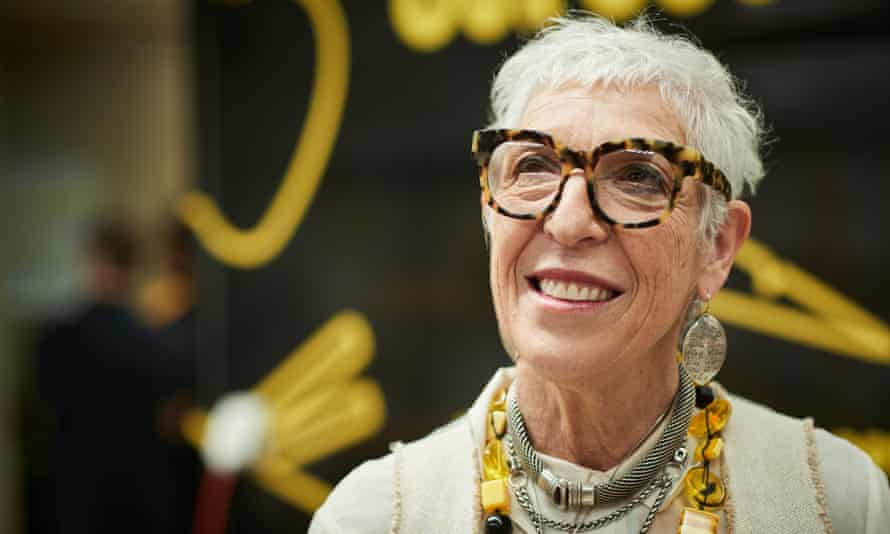 For most investors, their dream is to make a lot of money from their business before thinking about what to do with the excess. This was no the case with Australian CEO Ronni Kahn. She left her lucrative business that was paying her $50k a week to managing a charity that would pay her $50 k a year.
Before Ronni Kahn became the CEO of global food charity, OzHarvest, she owned an event management business – a role that would see her bring in around $50,000 a weekend.
Then, in 2009, she won Vodafone's World of Difference award, which requires the recipient to work solely on a charity of their choice – in exchange for a salary of $50,000.
Having founded OzHarvest in 2003 and worked simultaneously on the charity and her business, she had to choose between a lucrative business, or a start-up charity.
"I decided it was time to dive without a parachute," she revealed to The New Investors host, Sarah O'Carroll.
"I left a business that sometimes could have made $50,000 on a single weekend – but it was the best thing I ever did."
Who is Ronni Kahn?
Ronni Kahn AO is an Australian social entrepreneur, best known for founding the food rescue charity OzHarvest.
Born in South Africa, Kahn moved to Israel where she lived on a kibbutz for many years before emigrating to Australia in 1998 and starting an events management business. On a vacation to South Africa, she was galvanised into action by a friend when visiting Soweto who told her that "she was responsible for electricity in Soweto".
Read How Covid 19 has made Billionaires
Kahn recalls that was the moment her life of purpose began. I knew I had to come back and do something meaningful for other people…"Building on her experience in corporate hospitality, she was shocked by the amount of food waste, although not initially aware of the relationship between food waste and environmental problems.
Read Entrepreneur Changing the Game of Geriatrics
A Repurposed Life
Kahn's memoir A Repurposed Life was released in 2020. Kahn said: "I didn't grow up being ambitious about anything, but when you find your calling, then you are empowered by a force that is unstoppable."
Awards
Ronni Kahn has been acknowledged as a leader in the fields of entrepreneurship, social impact and innovation. Her contributions have been widely recognised through numerous awards including:
2010 Australia's Local Hero, Australian of the Year Awards, in recognition of her work founding OzHarvest.
2010 Enriched List, American Express
2011 InStyle Woman of Style Award – Community /Charity category
2012 Veuve Clicquot Award Business Woman Tribute Award for Innovation, Entrepreneurial Skill and Contribution to the Community
2012 Ernst & Young Social Entrepreneur of the Year
2017 BOSS magazine Top 21 True Leaders
2017 Gourmet Traveller Outstanding Contribution to Hospitality
2017 Griffith University Doctor of the University (honoris causa)
2018 The Australian Financial Review 100 Women of Influence award for social enterprise and not-for-profit
2019 Officer of the Order of Australia (AO). For distinguished service to social welfare, particularly through the development and delivery of innovative programs.
Forbes: No, Kanye West Is Not The Richest Black Person In America—And Here's Why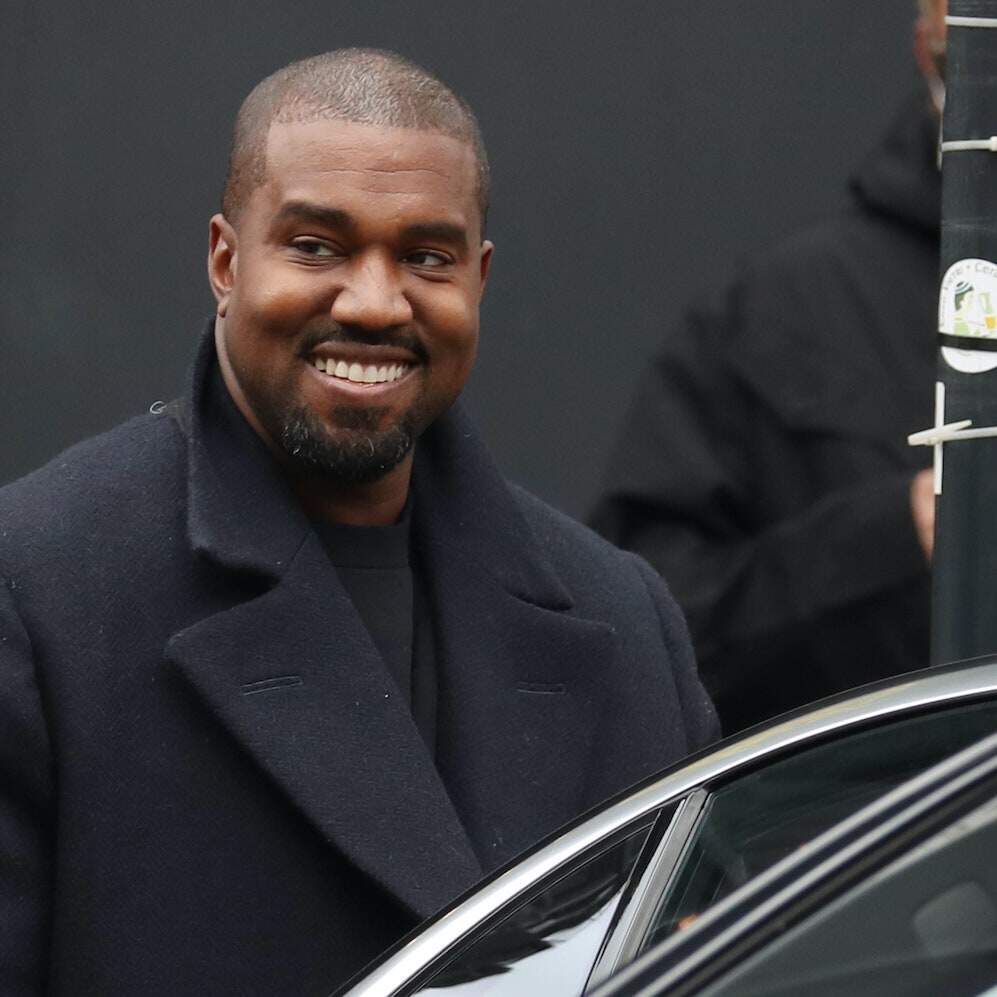 Reports that the celebrity is worth nearly $7 billion are based on the magical thinking around sales that don't yet exist. This is why he's currently worth less than one third of that.
On Wednesday, multiple outlets reported that Kanye West is the richest Black person in America, worth as much as $6.6 billion. The news comes after Bloomberg reported that his sneaker brand, Yeezy—as well as Yeezy Gap, which has yet to sell one stitch of clothing—have a combined value of as much as  $4.7 billion. The publication mentioned, without going into full detail, an additional $1.7 billion in assets. 
It's not true, based on our calculations. Forbes estimates he's worth less than a third of that, or $1.8 billion. That's a big jump from last May when Forbes first pegged his net worth to be $1.3 billion, but nowhere near as much as the purported $6.6 billion. Vista Equity's Robert F. Smith remains the richest Black person in the U.S., worth an estimated $6 billion, while Aliko Dangote of Nigeria, worth $11.8 billion, is the richest Black person in the world. 
The sky-high estimate is the latest of West's attempts to inflate his net worth—in the past he's said that Forbes was "purposely snubbing me."
In actuality, it's nothing personal. The Bloomberg story cites a UBS report on his businesses—the same document Forbes saw earlier this month. The bank made a number of assumptions based on projected future earnings, particularly for Yeezy Gap, which hasn't even launched yet. Bank documents like this are well-known for painting best-possible-scenario future valuations. 
Forbes' much more grounded number is based on that old-fashioned idea of current revenues—not theoretical future expectations. Yeezy Gap has brought in no revenue, let alone any profits. Who knows if the line will be popular? Maybe another hip-hop star will create the next trendy sneaker in a year or two, and Yeezys will be old news. The same thinking goes for Yeezy Supply, West's e-commerce platform. He has high hopes to turn it into a fashion destination—as of now, it just shills his shoes.
As for Yeezy sneakers, they're selling crazy well. The company's revenue grew 30% last year. and its most recent limited drop, the 450 in Cloud White, sold out in under a minute. Analysts with who we spoke agree there's growth left in the business, and if that occurs, his net worth will continue to climb. But even that's not 100% certain, so for now, we are sticking with 2020's numbers.
Forbes is treating West the same way we do everyone else with similar royalty-based businesses: We take the most recent year's licensing income and apply a multiple to it to account for the fact that this is an ongoing revenue stream. This is exactly how we value Donald Trump's licensing businesses and Jay-Z's music catalogue.
West's wildly optimistic approach to his net worth mirrors the approach used by Donald Trump, who insists the value of his name be included in any net-worth estimate. Trump, whom we value at $2.5 billion, says his brand has an intrinsic value, regardless of actual revenue. West and his camp are making a similar argument for businesses attached to the Yeezy name.
Here's a breakdown of Forbes' estimate of his net worth—which is quite impressive, even if it's not as high as he wants (or thinks) it to be:
Yeezy: $1.5 billion
Still the crown jewel of his fortune, sales of West's sneaker brand, which has a ten-year-long production deal with Adidas, climbed to $1.7 billion last year, up from $1.3 billion in 2019. As a result, West earned $191 million in royalties last year. It's impressive growth. While UBS predicts the brand will reach over $3 billion in sales by 2026, and valued it accordingly, we went with 2020 numbers: The operating income of Yeezy, which is 100% owned by West, was $214 million in 2020. With a 9x multiple and 20% private company discount, Forbes calculates that the Yeezy business with Adidas is worth $1.5 billion, about $250 million more than it was a year ago.
Cash and other assets: $160 million
Thanks to the millions he's made from Yeezy and his music, West has accumulated a nice-size pile of cash, as well as homes and toys. He owns more than $100 million in real estate—including multiple ranches in Wyoming and homes in the Los Angeles area. According to a balance sheet sent over by his team, there's also $9.3 million worth of artwork, $7.6 million worth of jewelry, $5 million worth of vehicles, $3.4 million worth of furniture and $1 million worth of livestock. Along the way, he has also racked up a significant amount of debt: $56 million. We couldn't track down every horse, chair and necklace, so again applied a discount to the numbers provided. We also didn't include any value for the website Yeezy Supply, which West's camp claims is worth $1.5 billion. Forbes counts its value via royalties of the Yeezy shoe sales made through the site in the Adidas deal. 
Music catalogue: $90 million
While he may make most of his money as a fashion mogul, West started out as one of the world's most popular rappers, and his catalogue of songs still brings in millions in royalties each year. Just like with Yeezy, he could cash out on that royalty stream, as musicians from Shakira to Bob Dylan have in the last year.
Skims: $64 million
West and his soon-to-be ex-wife Kim Kardashian West may have ended their marital relationship, but they maintain certain business ties. West has a small stake in his ex's shape wear and loungewear company Skims, which has grown during the Covid-19 pandemic.
Yeezy x Gap: $0
While West's team insists the Yeezy x Gap deal is worth about $1.5 billion and the Bloomberg story says it could be worth as much as $970 million, Forbes isn't giving this any value until the products start to sell. The deal, announced in June, sent Gap's stock soaring, and CEO Sonia Syngal spoke of its "big  potential" in an earnings call earlier this month. But the line hasn't sold one piece of clothing yet. 
Source : Forbes
Patrice Motsepe elected CAF President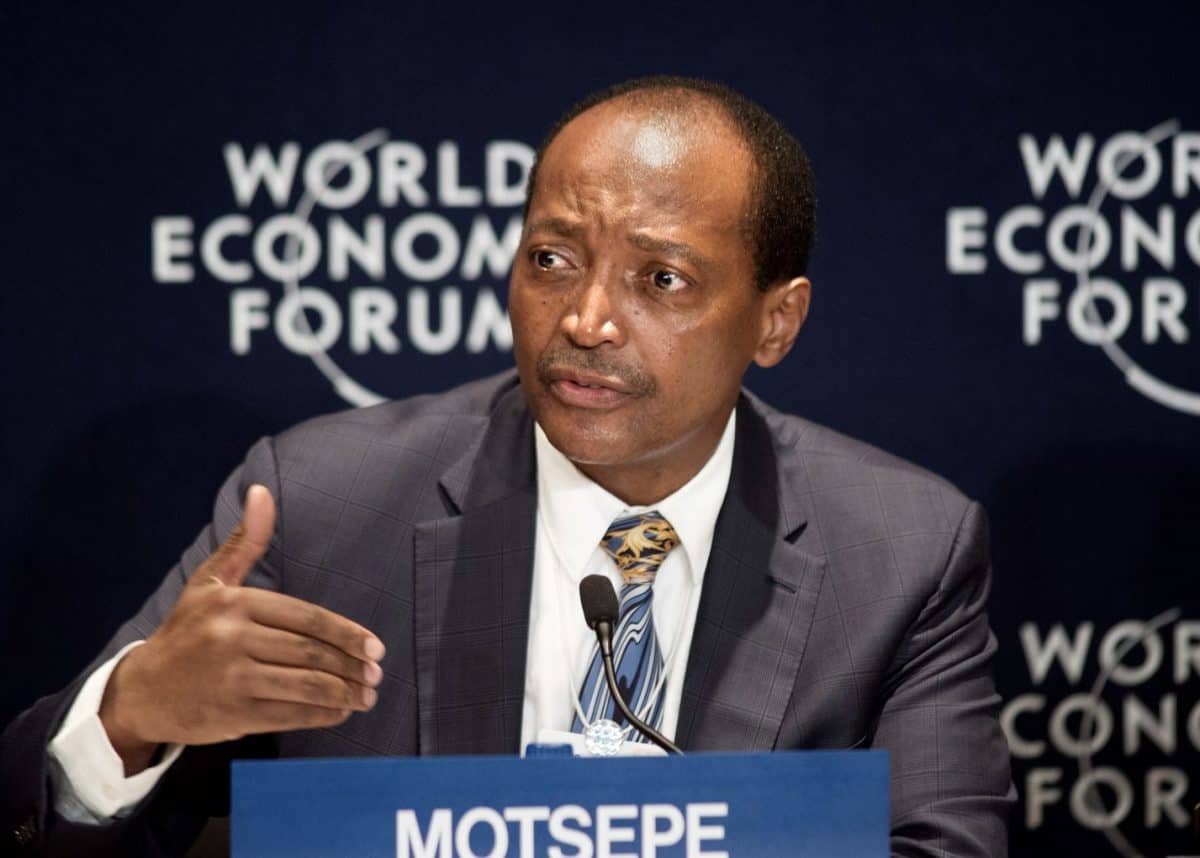 The task of projecting African football onto the global stage has begun following the election of Patrice Motsepe as CAF President by acclamation during the 43rd CAF Congress, which has taken place in Rabat, Morocco. Mr Motsepe will not only lead a revised African confederation, but an organisation that will see substantial change at CAF Executive Committee and FIFA Council level following various elections which have also been held.
Mathurin de Chacus (Benin), Isha Johansen (Sierra Leone), Fouzi Lekjaa (Morocco), Amaju Pinnick (Nigeria) and Mamoutou Touré (Mali) will all join Hany Abo Rida (Egypt) on FIFA's Council, while Kanizat Ibrahim (Comoros) and Mbombo Njoya (Cameroon) were elected to the CAF Executive Committee. Other regional appointments were also made with Wadie Jary (Tunisia) elected to the northern zone and Elvis Raja Chetty (Seychelles) and Maclean Letshwiti (Botswana) both elected to represented southern zone.
"Africa needs collective wisdom, but also the exceptional talent and work of every (national football association) president and every member nation," new CAF President Patrice Motsepe said. "When we all work together, football in Africa will experience success and growth that it has not enjoyed in the past."
It is a position fully endorsed by FIFA President Gianni Infantino, who also took the opportunity to congratulate all the presidential election candidates on their collective vision and team spirit.
"I would like to congratulate Patrice Motsepe for his wisdom, his engagement, for his passion," the FIFA President said. "I want to wish all the very best for the next four years, to the new leading team of CAF, of African football, and to Patrice Motsepe, to all those who have been involved, to Augustin Senghor, Ahmed Yahya, Jacques Anouma, who will now have important roles in CAF's administration. You all want a strong and united Africa, projecting itself forward. It is thanks to you, it is your decision, your wish, your hope and your ambition. I want to assure you that FIFA is not at your side, FIFA is together with you."
Content on this website is protected by DMCA. reproducing any content on this site without explicit permission is strictly prohibited.