Coronavirus: What misinformation has spread in Africa?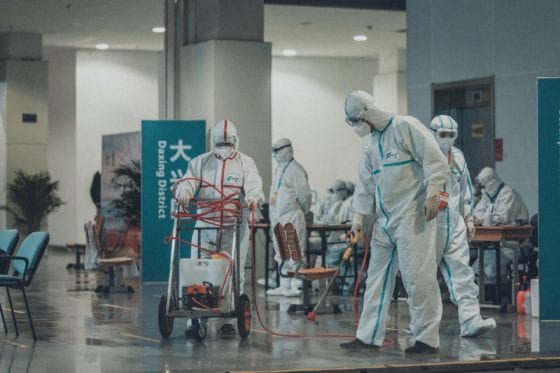 Misleading Information About Coronavirus in Africa
African countries are experiencing a rise in the number of new coronavirus cases, and many governments there are now enforcing strict social distancing measures.As they prepare for a surge in cases, Misleading Information About Coronavirus in Africa.  has been spreading
1. Vaccines aren't being tested on Africans
There are widely-shared social media posts claiming that African people are to be used as guinea pigs to test a new coronavirus vaccine. However, such claims are false – there is no vaccine for Covid-19 and only a number of clinical trials taking place, none of them currently in African countries.
We're not sure where these claims originate from but they tend to focus on how African people will be given the vaccine to test it's safe for use in Western nations.
g in French saying: "There is now a vaccine to vaccinate ALL Africans but none for Western countries, so I'm pleading with my African brothers and sisters not to take this vaccine." It currently has over 20,000 views, with many social media users offering support in their comments on the clip.
Another YouTube video is making similar claims that the vaccine will be used on African people to test if it's safe before being used in wealthier countries.
Fears about vaccines are not uncommon in some communities where there is a distrust of modern medicine. In French-speaking Africa, where rumours about the Covid-19 vaccine have spread, there were similar concerns and misinformation about the Ebola vaccine, a treatment that has contributed to tackling the disease.
#COVID19 home-caregivers:
Ensure ill person rests, drinks plenty fluids & eats nutritiously
Wear😷when in same room
Clean🙌frequently
Use dedicated🍽️🥛towel & bedlinen for ill person
Disinfect surfaces touched by ill person
📞healthcare facility if person has difficulty breathing pic.twitter.com/5TphNdYMC9

— World Health Organization (WHO) (@WHO) March 31, 2020
2. Black skin isn't resistant to Covid-19
There have been persistent suggestions on social media about skin colour and resistance to the illness.
On 13 March the Kenyan health minister dismissed the rumours that "those with black skin cannot get coronavirus".
We spoke to Professor Thumbi Ndung'u from the Nelson R Mandela School of Medicine in Durban who said "there is absolutely no evidence to back up the idea – and indeed, we know that people with black skin are getting infected."
3. A cup of black tea does not cure coronavirus
Keeping hydrated is important for your health, but drinking black tea is not a cure or treatment for covid-19 as has been claimed.
According to local Kenyan media reports, people there have been receiving phone calls advising them to drink tea to avoid the coronavirus – and that if they didn't they might die from the illness.
It's a myth that has been spread elsewhere and has no medical basis.
Scientists across the world are carrying out research into potential vaccines, but the expectation is that one won't be ready until at least the middle of next year.
Misleading Information About Coronavirus in Africa
4. No, you don't need to shave your beard to protect against the virus
An old graphic created by the US health authorities about facial hair and respirators has been used incorrectly to suggest men should shave off their beards to avoid catching the coronavirus.
The Nigerian Punch newspaper's headline said: "To be safe from coronavirus, shave your beard, CDC warns"
The US Centers for Disease Control (CDC) image shows dozens of examples of facial hair and which ones to avoid when wearing a respirator mask. Beard styles such as Side Whiskers and the Zappa are approved but the Garibaldi and French Fork can interfere with the valve and prevent the respirator working properly.
The graphic is genuine – but it was created in 2017 (well before the coronavirus outbreak) for workers who wear tight-fitting respirators. Contrary to what's been reported, the CDC has not published it recently and it does not recommend that people shave off their beards.
Similar headlines have appeared in other countries, generating thousands of shares. Australian news outlet 7News posted on Twitter: "How your beard may unknowingly increase your risk of coronavirus."
Current UK health advice is that while masks are useful for medical staff in hospitals, "there is very little evidence of widespread benefit for members of the public".
Misleading Information About Coronavirus in Africa
5. Nigerian preacher fighting coronavirus
An evangelical preacher who claims he can cure the virus has also been the subject of disinformation.
6. Drinking pepper soup is not a cure.
In Nigeria, a preacher posted a video and a poster claiming that pepper soup is a cure for coronavirus. The claim was also shared on WhatsApp.
There is no cure or specific treatment for coronavirus and the claim gives few details about the medicinal properties of pepper soup – a traditional spicy Nigerian dish.
The WHO says the outbreak has caused an "infodemic" of false and misleading information.
In Cape Verde, the tiny Portuguese-speaking West African nation, a post spread on social media claiming that a Brazilian doctor had recommended fennel tea as a cure for coronavirus. It prompted a rush for the herb in local markets, reported AFP.
The Brazilian health ministry has warned people not to share an article suggesting fennel as a cure for coronavirus.
The World Health Organization says that thorough and regular hand-washing is crucial in the fight to avoid infection.
by
Reality Check Team BBC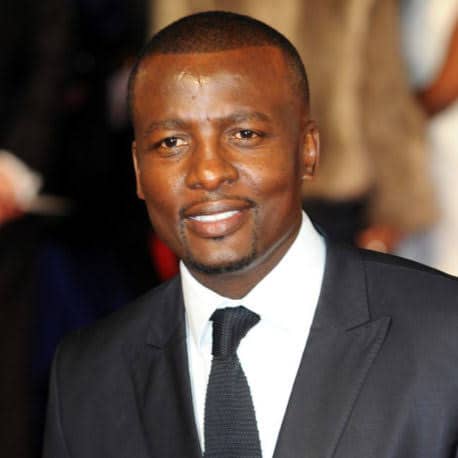 Glusea brings to you Tony Kgoroge net worth
Tony Kgoroge is a South African actor. He is best known for his performance as Jason Tshabalala in Invictus. He also stars as Zimele "Ngcolosi" Bhengu on e.tv's soap, Imbewu: The Seed. Keep read to find Tony Kgoroge net worth.
Read John Kani net worth
Tony was born on 21st April, 1974 in Bloemfontein, South Africa
He is married to actor Sthandiwe Kgoroge and they have children. When faced with debt recovery in 2018 he asked that people ignore his and his wife's Instagram pages. They were only "ordinary people". He was facing loss of earnings because he was not being paid for repeat fees by some broadcasters.
Tony Kgoroge Net Worth
Tony Kgoroge net worth is estimated at $11 million
Lisa Fugard Net Worth and Biography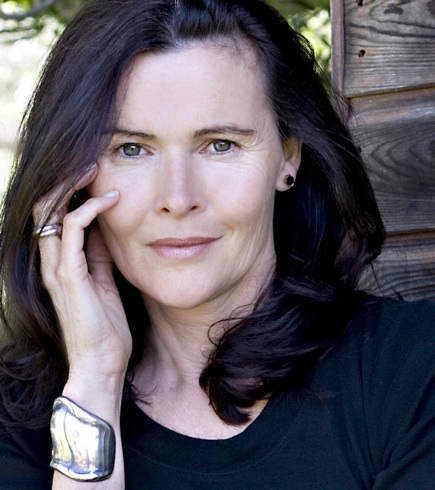 Glusea brings to you Lisa Fugard net worth and biography
Lisa Fugard is a South African writer and actor. She was born in Port Elizabeth, South Africa, the only child of playwright Athol Fugard and novelist Sheila Meiring Fugard.
Biography
She moved to New York City in 1980 to pursue an acting career, and has garnered numerous stage and film roles, including Isabel Dyson in the original production of her father's My Children! My Africa! She, her husband, and son (born 2004), have lived in the desert of Southern California since early 2002, in Borrego Springs and Encinitas, on the coast north of San Diego, not far from where her parents now live.
Read Vinette Ebrahim net worth and biography
Since 1992, she has written many short stories for literary magazines, and articles for The New York Times travel section. In January 2006, she wrote the novel Skinner's Drift, about turmoil on a South African farm in 1997.
Lisa Fugard Net Worth
Lisa Fugard net worth is still under review.
Her first novel, Skinner's Drift, a powerful story of family secrets set in the harshly beautiful landscape of rural South Africa, was named a notable book of 2006 by the New York Times. Skinner's Drift was also a finalist for the Los Angeles Times' Art Seidenbaum Award for First Fiction and the runner-up for the 2007 Dayton Literary Peace Prize.
With her colleague,Windy Lynn Harris, she teaches the popular series of Writers Boot Camp courses. She lives in Southern California and is currently at work on her second novel.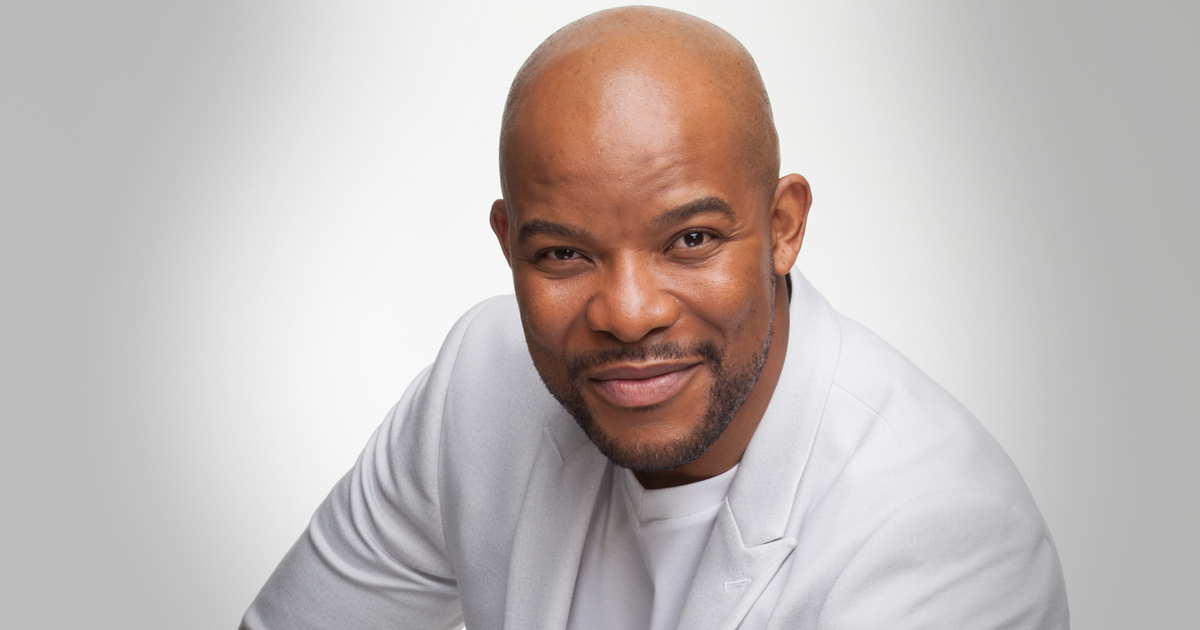 Glusea brings to you Hlomla Dandala net worth
Hlomla Dandala is a South African veteran actor, presenter and producer. He is best known for his roles as Derek Nyathi in Isidingo (1998–2001), title character Jacob Makhubu in Jacob's Cross (since 2007), and host of the reality dating show All You Need Is Love from 2002 to 2003. 
Keep reading as we bring to you Hlomla Dandala net worth and biography.
Hlomla Dandala Biogrpahy
Dandala was born on 22nd September, 1974 in Eastern Cape, South Africa. He attended Secret Heart College and furthered at Wits University both in Johannesburg South Africa.
Read Charlize Theron Net Worth
Hlomla began acting in 1995 and has since starred in several movies.
He is best known for his roles as Derek Nyathi in Isidingo (1998–2001), title character Jacob Makhubu in Jacob's Cross (since 2007), and host of the reality dating show All You Need Is Love from 2002 to 2003. He starred in the drama series Rockville as Gomorrah, the main antagonist of the third season, and e.tv's prime time soap opera, Scandal! as Kingsley Siseko Langa from 2016 until 2019.
Read Top 10 Richest Celebrities in South Africa
As of 2018, Dandala stars in The River across Sindi Dlathu (who plays Lindiwe) as her husband, Commissioner Zweli Dikana. Dandala is the son of Mvume Dandala and has a sister Gqibelo. He speaks five languages: Afrikaans, English, Xhosa, Sesotho, and Zulu.
The veteran actor has been married two times with both ending in divorce. He is currently married to his new wife Brenda Dandala. He has four (4) children.
Hlomla Dandala Net Worth
Hlomla Dandala net worth is estimated at $300000. Among the movies he has starred includes;
Fools (1997)
Red Dust (2004)
Lord Of War (2005)
Coup! (made for TV, 2006)
Sniper Reloaded (2011)
Winnie (2011) – Oliver Tambo
Contract 
Honeymoon Hotel (2014)
Momentum (as Mr. Madison)
Happiness Is a Four Letter Word (2016) with Chris Attoh.