Michael Jordan Quotes of All Time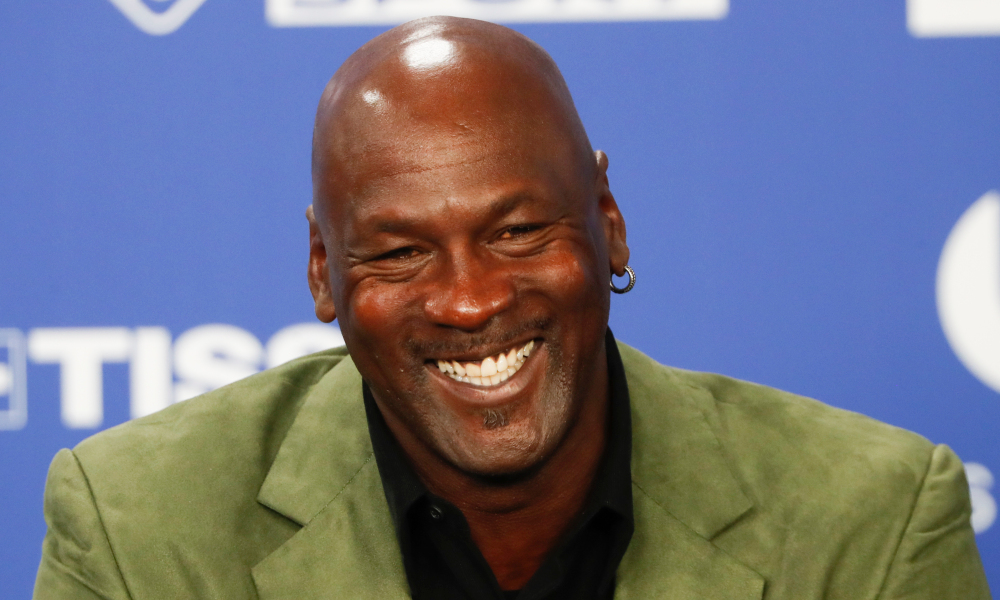 Michael Jordan Quotes: Whether you are a basketball fan or not, I believe you are familiar with the name, Michael Jordan. Jordan was and is  still is a famous former American professional basketball player who used to play in the NBA during his time. Till today, he is still regarded as the best basket ball player in history. He currently holds the record of most awards claimed by a basketball player in the NBA during his basketball career. 
Michael Jordan is also the richest athlete in the world with a net worth of $1.6 billion. He is also the owner of NBA's Charlotte Hornets as well the 23XI Racing of the NASCAR Cup series. He was pivotal in the popularity of NBA during the 1980s and 1990s.
He has inspired so many upcoming basketball players as a result of his immense achievements and success in his basketball career. There are so many things you can learn too in our collection of Michael Jordan's Motivational Quotes on Life and success as well as sports as a whole.
Michael Jordan Quotes of All Time
"I built my talents on the shoulders of someone else's talent." – Michael Jordan
"If you run into a wall, don't turn around and give up. Figure out how to climb it, go through it, or work around it." – Michael Jordan
"I can accept failure, everyone fails at something. But I cannot accept not trying." – Michael Jordan
"I've missed more than 9000 shots in my career. I've lost almost 300 games. 26 times, I've been trusted to take the game winning shot and missed. I've failed over and over and over again in my life. And that is why I succeed." – Michael Jordan
"Talent wins games, but teamwork and intelligence wins championships." – Michael Jordan
Michael Jordan Quotes "You have to expect things of yourself before you can do them."
"I've always believed that if you put in the work, the results will come." – Michael Jordan
"Sometimes, things may not go your way, but the effort should be there every single night." Michael Jordan Quotes
"To be successful you have to be selfish, or else you never achieve. And once you get to your highest level, then you have to be unselfish. Stay reachable. Stay in touch. Don't isolate." – Michael Jordan
"My attitude is that if you push me towards something that you think is a weakness, then I will turn that perceived weakness into a strength." – Michael Jordan
"In college I never realized the opportunities available to a pro athlete. I've been given the chance to meet all kinds of people, to travel and expand my financial capabilities, to get ideas and learn about life, to create a world apart from basketball." – Michael Jordan
Read
"Ultimately, if you can say that I'm a bad owner and we're winning championships, I can live with that. But if we're not making the playoffs and we're spending and losing money, then I have to look in the mirror and say maybe I'm not taking the necessary steps to doing what it takes to run an organization." – Michael Jordan
"I play to win, whether during practice or a real game. And I will not let anything get in the way of me and my competitive enthusiasm to win." – Michael Jordan
"I want to wake up every day and do whatever comes in my mind, and not feel pressure or obligations to do anything else in my life." – Michael Jordan
"I never looked at the consequences of missing a big shot… when you think about the consequences you always think of a negative result." – Michael Jordan
"I'm not out there sweating for three hours every day just to find out what it feels like to sweat." Michael Jordan Quotes
"I believe greatness is an evolutionary process that changes and evolves era to era." – Michael Jordan
"If you quit once it becomes a habit. Never quit!" Michael Jordan Quotes
"It's heavy duty to try to do everything and please everybody. My job was to go out there and play the game of basketball as best I can. People may not agree with that. I can't live with what everyone's impression of what I should or what I shouldn't do." – Michael Jordan
"You have competition every day because you set such high standards for yourself that you have to go out every day and live up to that." – Michael Jordan
"Sometimes you need to get hit in the head to realize that you're in a fight." Michael Jordan Quotes.
Michael Jordan Social media handles
Source: Glusea.com
What do you think about Michael Jordan Quotes? Leave your reply in the comments below
Motivational Akon Quotes on Challenges and Success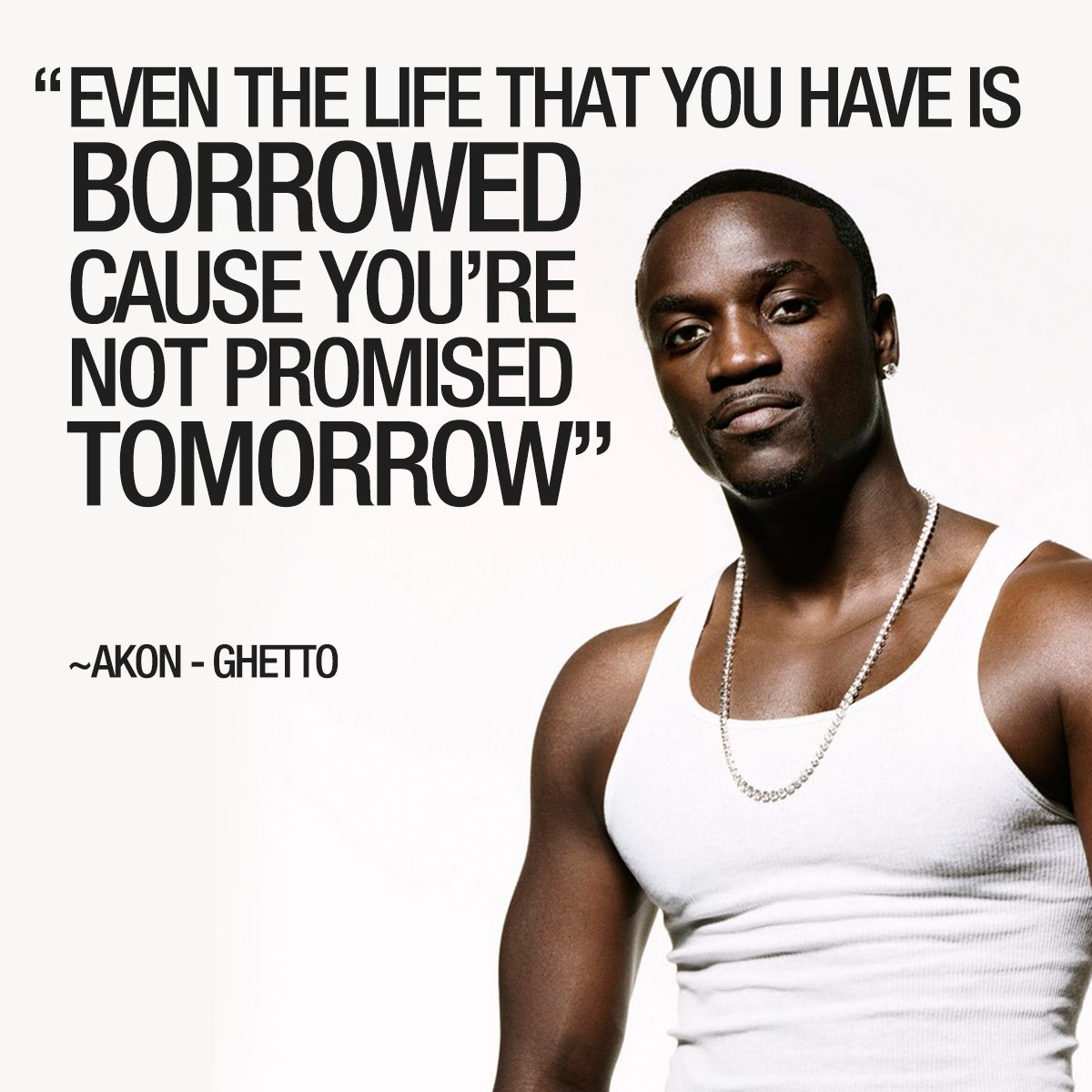 Akon quotes – The greatest and most prominent musician from Africa and one of the best Hip-hop and R&B star, Akon has represented Africa at the highest level globally, in the music industry.
The award winning musician who was ranked number 5 on Forbes list of 40 most powerful celebrities in Africa has recorded tons of songs which have received wide commercial success during his music career. With this success came hard work, dedication and so on.
Having listened to some of his lyrics and wise sayings about Success and overcoming challenges in life, I have compiled some of the powerful quotes of Akon on Challenges and Success.
Top 20 Akon Quotes 
"The difference between dreams and success is that dreams need effortless sleep and success needs sleepless efforts." – Akon
"I always want to set myself a challenge by doing something no-one would expect me to do! But, having said that, I don't feel as a musician you can steer too far away from what you normally do." – Akon
"My ideas come when I least expect it, so I've always got to have a studio nearby or close by somewhere." – Akon quotes
" I always feel like 'as long as I'm doin' what I love to do, the money's naturally gonna come.' When you start thinkin' business and you start thinkin' 'What's hot? What's the wave? Who is hot? Let's get at that person,' it becomes a point where you're tryin' to strategize to make money. And that's always a gamble.– Akon
"I love to just go to the movies, watch movies, listen to the scores and all that 'cause that's, like, the next step for me." – Akon 
"I'm a polygamist. I can afford to have as many wives as I can afford to have. All Africans believe in it. My dad has four wives." – Akon quotes
"In Africa… age is not important over there. They don't care." – Akon
"It's always the music first for me. But if the music isn't selling, there isn't gonna be any business. So you gotta make sure music is always the first priority." – Akon
"The moment artists can just do what they love to do then music will go right back to where it used to be. I mean back in the '60s and '70s and '80s, that's what it was." – Akon
"I don't want to know I'm getting older. Then I'll start to think about getting checkups and insurance. I don't want that." – Akon
"As long as you're giving up quality records and you're makin' hit records, people are always gonna want to hear a hit, and they'll always want to be attached to something that's doin' great." – Akon
"I always try to give my own albums space in between so I have time to create a new sound and give time for people to miss me. You have to come out fresh and reinvent yourself." – Akon quotes
"I just like music all the way around the board. I can't stick to one thing – I've got to move around." – Akon
"Melody has a certain way that it projects back to you. It triggers certain nerves in your body and certain instincts that normally wouldn't be triggered by a normal voice." – Akon
"Whatever obstacle comes your way, you gotta be prepared to jump over it! And I think that's what separates the legends from the regular artists. It's all in how you manage that success, and how you deal with the controversy when it actually comes." – Akon quotes
"Any album that you pick up of mine, you know it's an Akon album. The guests are very limited, and you get to really feel the experience. You get the Akon experience when you get the albums. I always want to make sure that stays the way it is. I don't want to flood the album to where you lose focus on why you bought it." – Akon
"I always felt like if you get to a point where you've got enough money to invest in something real, you gotta invest in anything that's related to a natural resource because that's gonna be here forever – so you might as well invest in something that's gonna be here, rather than invest in something that's gonna wear out." – Akon quotes
"While I'm here, I'm gonna milk it for all I can, so when I'm no longer hot – and I know that day is coming – I will step over here and enjoy everything I've created up to this point. The music is just opening all these doors, so I can relax." – Akon
"That's my actual payment, the fact that I can actually make something that I actually enjoy and put on repeat, and it's not related to anything else or anyone else's thoughts and ideas, it all came from me; I just love that aspect of it." – Akon
" If you dream it, you can do it." – Akon quotes
"I know they wanna come and separate us. But they can't do us anything. You're the one I want and I'ma continue lovin cause you're considered wife and I'm considered husband. And I'ma always be there for you." – Akon 
Leave your reply about Akon quotes below, lets discuss
Read
70 Famous NBA Young Boy Quotes
Wise Donald Trump Quotes To Inspire You
Source: Glusea
Content on this website is protected by DMCA.  Dont waste your time copying because you would eventually remove it.