Meet The Richest Man in Tanzania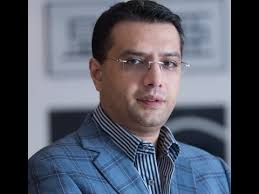 We bring to you the richest man in Tanzania and the list of the top 10 wealthiest people in the East African country.
Tanzania has an economy and policies that support businesses. There are about 435 Shillings billionaires in Tanzania currently.
This figure is expected to increase as the current president seeks to bring policies that would see an addition of 100 more billionaires during his term in office.
The Richest Man in Tanzania
Mohammed Dewji maintains the lead as the richest man in Tanzania. The business mogul commands whooping $1.9 billion net worth.
As CEO of the largest privately owned conglomerate in Tanzania, METL operates in at least six African countries and has ambitions to expand to several more.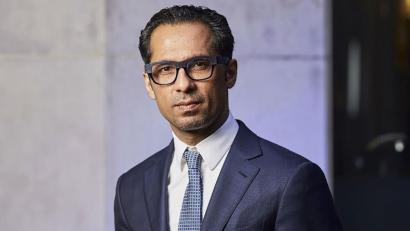 MeTL Group has investments in manufacturing, agriculture, trading, finance, mobile telephony, insurance, real estate, transport and logistics, and food and beverages.
The group conducts business in 11 countries and employs over 28,000 people with the aim to target over 100,000 people by 2021. MeTL's operations contribute ~3.5% of Tanzania's GDP.
Rostam Aziz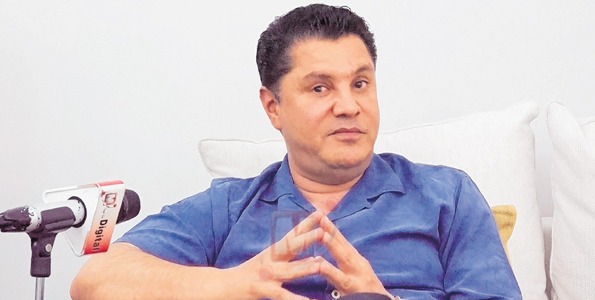 Another richest man in Tanzania is Rostam Aziz. He is a politician, businessman/entrepreneur and economist.
According to Forbes magazine, he was reportedly the first Tanzanian dollar billionaire in 2013 with an estimated net worth of US$1 billion.
According to Forbes magazine Rostam Aziz of Tanzania owns nearly 18% of Vodacom Tanzania, the country's largest mobile phone company, with 15 million subscribers.
Rostam, via Cavalry Holdings, previously owned 35% of the company, but, in May 2014 he sold 17.2% of Vodacom Tanzania to Vodacom Group of South Africa for an estimated $250 million.
He also owns Caspian mining, a contract mining firm in Tanzania, and real estate in Dubai and Oman. Aziz got his start in his family's trading business and then branched out on his own.
The Richest Man in Tanzania
Ally Awadh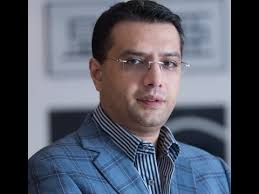 Ally Awadh is one of Tanzania's most prominent businessmen. He is the founder of Lake oil Group.
Lake Oil Group, which Ally Awadh founded in 2006, is one of East and Central Africa's fastest growing energy trading and transportation conglomerates.
The company is now one of the 5 largest distributors of petroleum products in Tanzania.
Lake Oil Group also distributes and trades fuel products in Zambia, DRC, Burundi and Rwanda; owns its own oil storage facilities in Tanzania and the Democratic Republic of Congo; manufactures lubes and Ready Mix Concrete Segment, and operates a fleet of more than 400 tankers.
Lake Oil Group also has trading operations and gas stations in Rwanda, Burundi, Mozambique, Uganda, Canada and United Arab Emirates.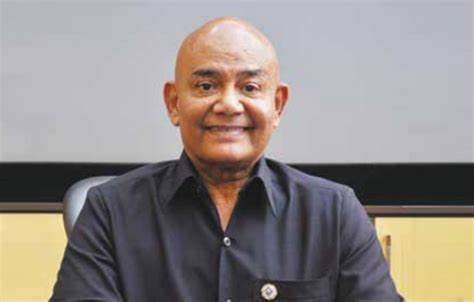 Said Salim Bakhresa is another richest man in Tanzania.
He is the founder and the chairperson of the Bakhresa Group Of Companies. He is a well-known industrialist in the mainland of Tanzania and the island of Zanzibar.
With a humble beginning as a small restaurateur in the seventies, he created the business empire within a span of three decades.
At the age of 14, he dropped out of school to become a potato mix salesperson and would later go on to become a successful African businessman.
Top 10 Richest Politicians in South Africa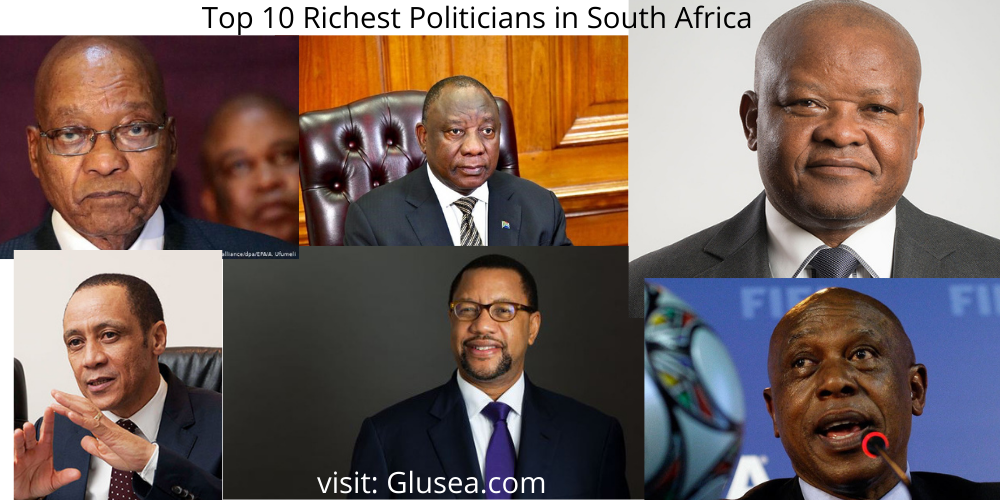 Take a look at the top 10 richest politicians in South Africa.
Politics in South Africa evolved tremendously since the end of apartheid. This has given opportunity to more people in hold political positions. Most of the political leaders are also successful businessmen as well.
Top 10 Richest Politicians in South Africa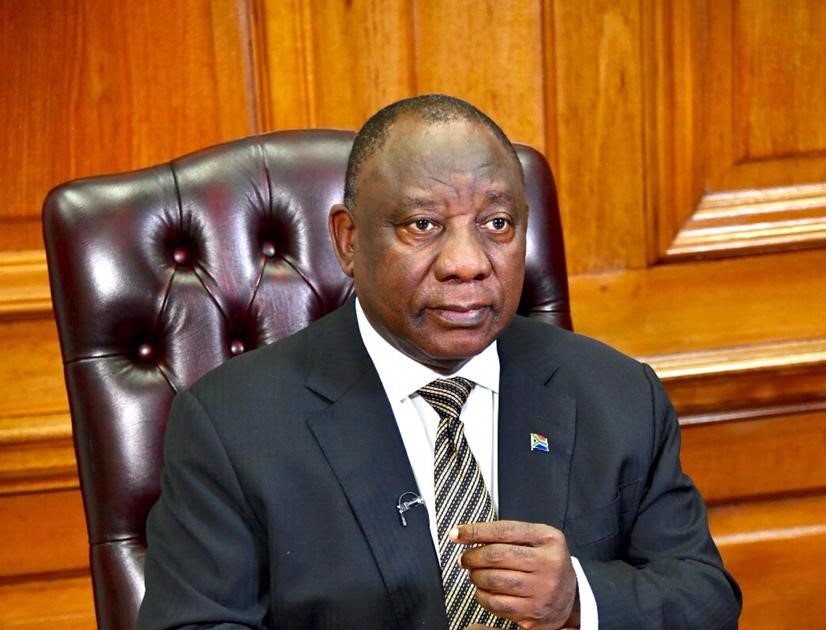 Cyril Ramaphosa is a South African politician serving as President of South Africa since 2018 and President of the African National Congress (ANC) since 2017. Previously an anti-apartheid activist, trade union leader and businessman, Ramaphosa served as Deputy President to President Jacob Zuma and Chairman of the National Planning Commission from 2014 to 2018.
Mosima Gabriel -$200 million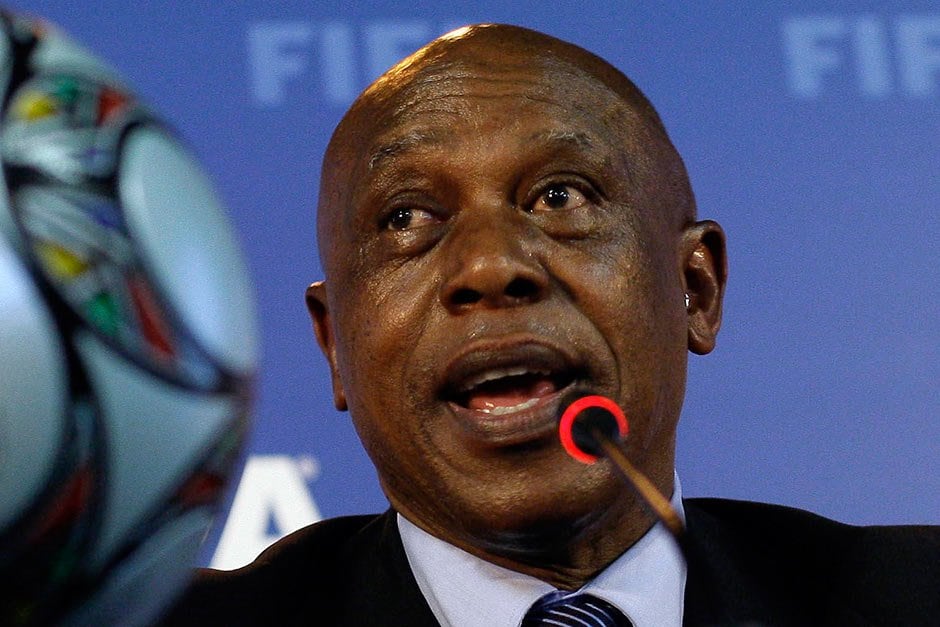 Mosima Gabriel is a South African businessman, politician, anti-apartheid activist, and former political prisoner. Sexwale was imprisoned on Robben Island for his anti-apartheid activities, alongside figures such as Nelson Mandela. After the 1994 general election—the first fully democratic election in South Africa—Sexwale became the Premier of Gauteng Province. He served in the government of South Africa as Minister of Human Settlements from 2009 to 2013. He is number 2 of the top 10 richest politicians in South Africa.
Phuthuma Nhleko -$120 million\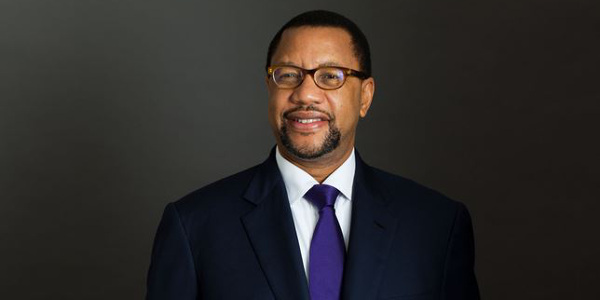 Freedom Phuthuma Nhleko is a South African businessman, formerly chief executive and executive chairman of MTN Group, a South African multinational mobile telecommunications company primarily focused on Africa. He has a net worth of $120 million making him one of wealthiest political leaders in South Africa.
Sipho Nkosi -$117 million
Sipho Nkosi is a South African businessman and was appointed as the director of the business leadership of South Africa in 2014.
Vincent Mntambo -69.5 million
Zwelibanzi Vincent Mntambo is a South African businessman whose contribution to the country's development sector is beyond measure. So much mystery hovers around Vincent, given the fact that he keeps a private life. He tends to keep a low profile, having his family away from the ever-wandering eyes of the public. Vincent Mntambo net worth is estimated at $69.5 million making him one of the top 10 richest politicians in South Africa.
Mike Tete – $64 million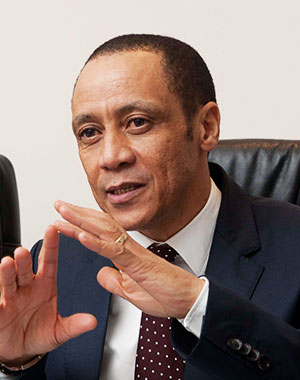 Mike Teke is set to become one of the major players in South Africa's domestic and export coal markets as he believes that this rather unpopular commodity still has a future, and is crucial to GDP development. He is one of the richest politicians in South Africa.
F. W. de Klerk -$46 million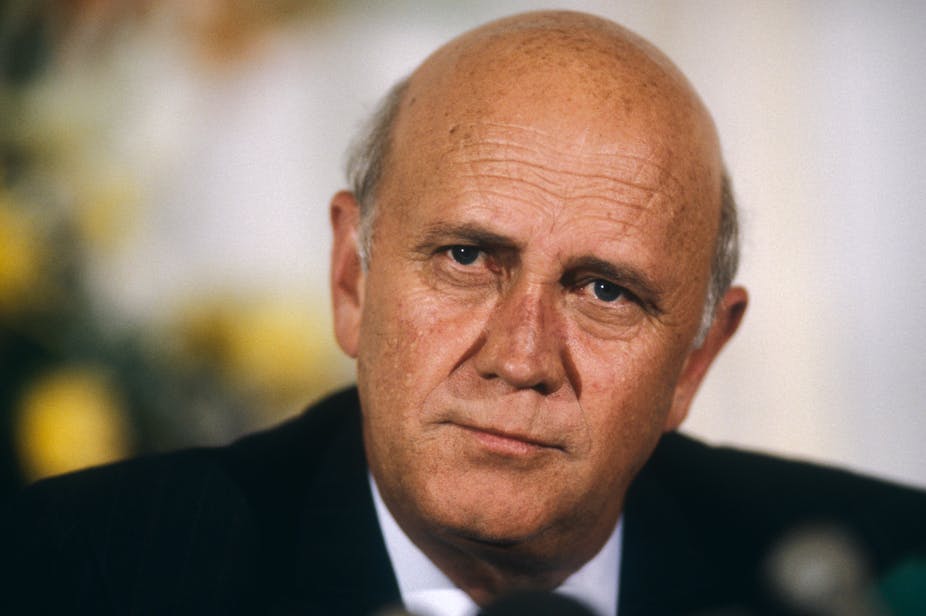 Among the wealthiest politicians in South Africa is former President F.W De Klerk. He served as State President of South Africa from 1989 to 1994 and as Deputy President from 1994 to 1996. As South Africa's last head of state from the era of white-minority rule, he and his government dismantled the apartheid system and introduced universal suffrage. Ideologically a conservative and an economic liberal, he led the National Party from 1989 to 1997.
Saki Macozoma -38.8 million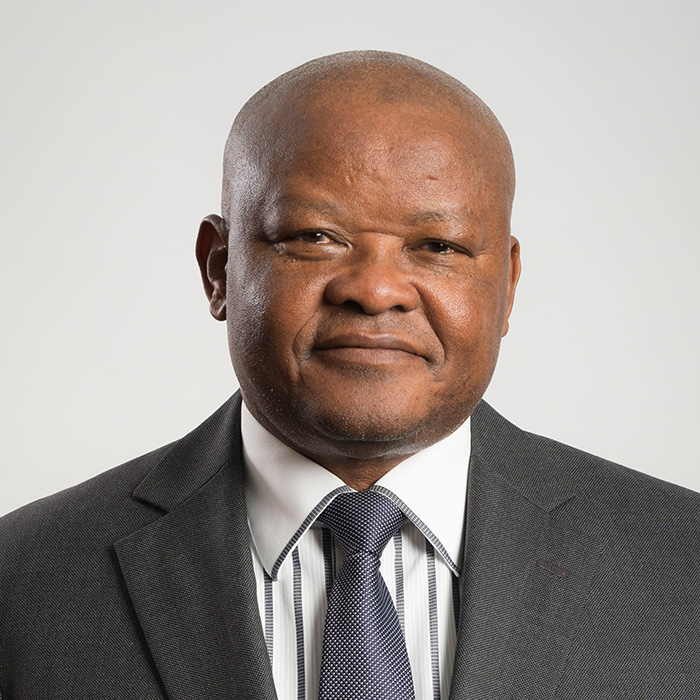 Saki Macozoma is prominent South African politician and a business man.
Macozoma is Deputy Chairman of Volkswagen South Africa, lead independent non-executive director of Vodacom South Africa, Chairman of Credit Suisse Standard Security and Lliso Consulting.  
From 2007 to December 2013, Macozoma was chairman of Liberty Holdings. He resigned to concentrate on his Safika business interests. Before joining Standard Bank he was chief executive of New Africa Investments Limited (Nail), a publicly listed investment company with a broad portfolio that included radio stations, outdoor media and the Hertz car rental company. Macozoma net worth is $38.8 million making him one of the top 10 richest politicians in South Africa.
Jacob Zuma -$20 million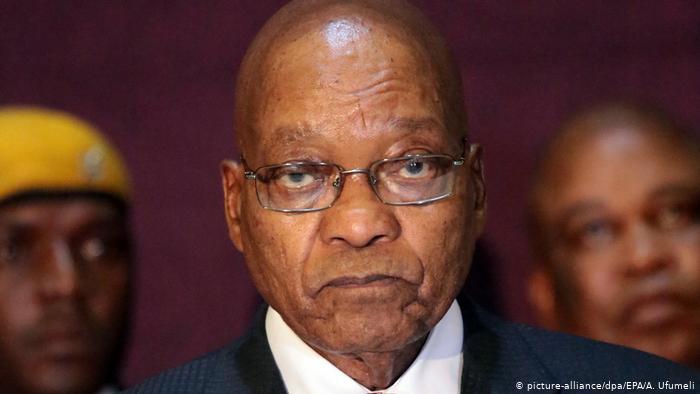 Jacob Zuma served as the fourth President of South Africa from the 2009 general election until his resignation on 14 February 2018. read more on Jacob Zuma net worth
Thabo Mbeki -$10 million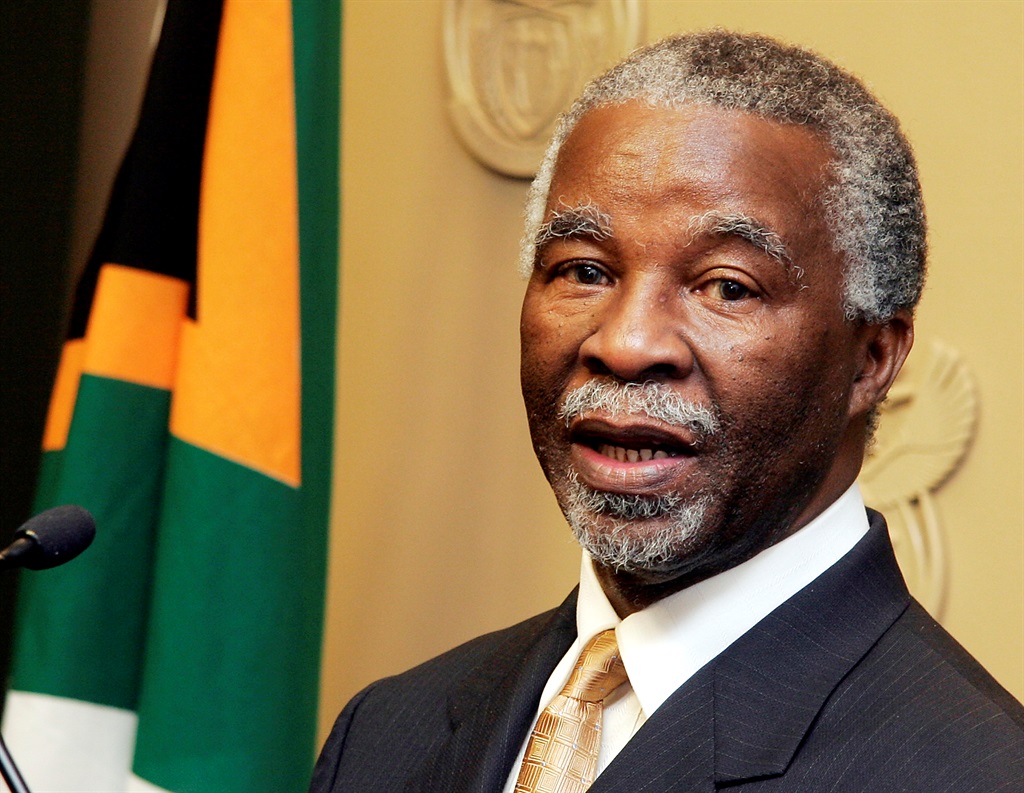 Thabo Mbeki served at the second president of South Africa from 1999 to 2008. He has a net worth of $10 million making him one of the richest politicians in South Africa.
5 Reasons why Sports Betting is on the Rise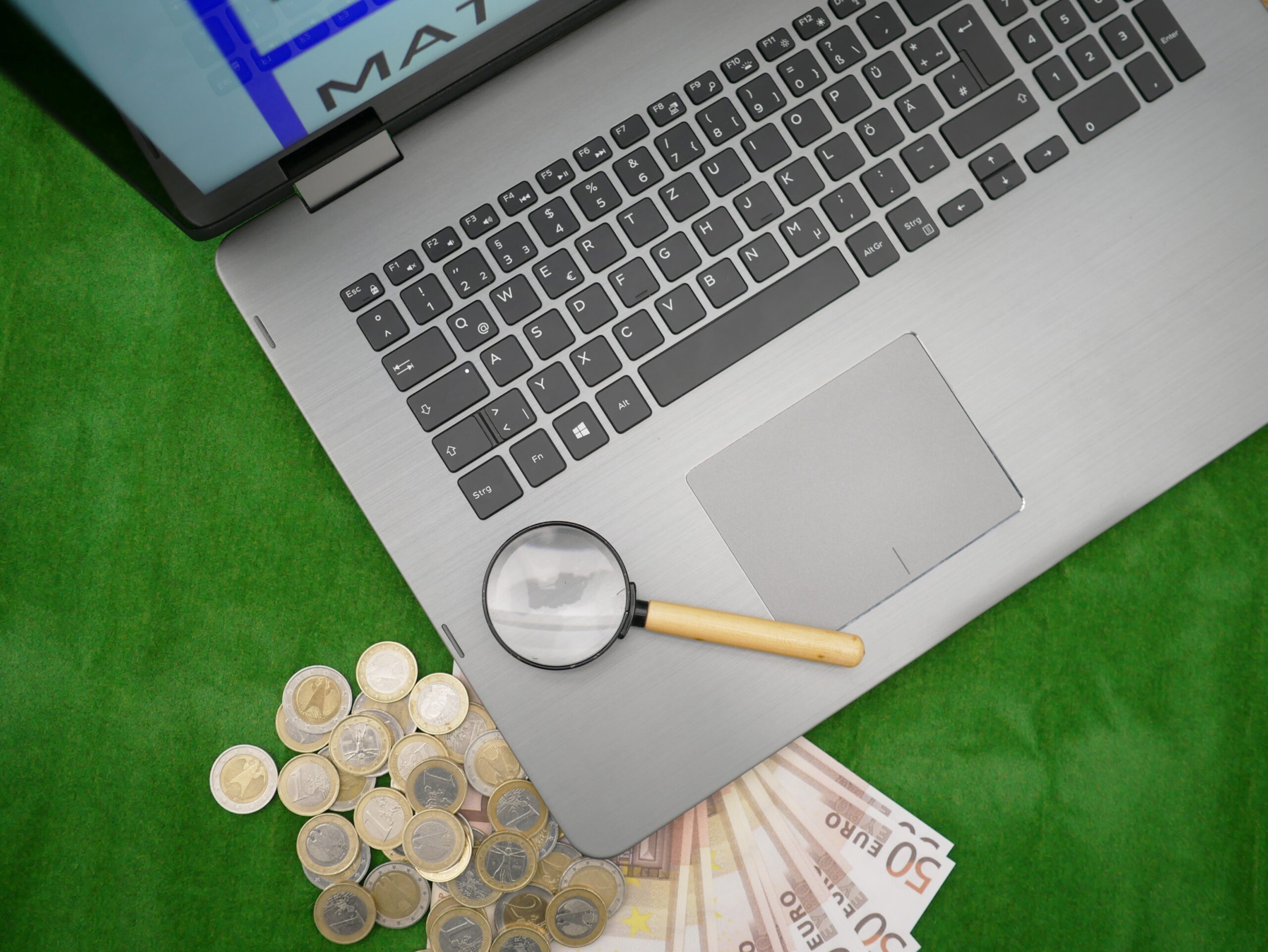 Betting on sports has been gaining momentum since people started watching sports. Today,
betting claims the attention of almost every sport. The betting industry is now worth billions of
dollars, thanks to the rapid growth of sports betting. Here are five main reasons why there is an
increase in the number of bettors every day.
The Rewards are Generous

Sports betting can thrill you with rewards if you bet correctly. Bonuses are also offerings that
make the sporting experience even better. Many Sportsbooks offer bonuses upon signing up. For
instance, if you choose to bet online with Betway sports betting, deposit bonuses, and free bets
are some of the programs that double your luck while betting. And while betting calls for your
financial investment, instant gains are very satisfying, especially when gained effortlessly.
Improves Finances

The main advantage of betting is that it enhances your financial status. Established sports bettors
find economic stability in this activity. Betting can yield seamless returns, especially when focus
and logical decisions are applied. Thoughtful wagers can earn as big as pay-checks. Tactics like
spread betting allow punters to lose or win unlimited sums of money. If a bet wins in this type of
betting, you are bound to improve your financial status significantly.
Accessibility

Users can access sports betting more easily than travelling to a casino. This convenience makes it
an attractive option for wagers. With a tablet, smartphone or even a computer and a good internet
connection, you can carry out sports betting activities smoothly. The existence of many sports
betting platforms, the likes of Betway also allows many people to have exposure to betting.
Moreover, you can access the games at any time from wherever you are.
Big Betting Market
Online sports betting avails a massive betting market to the users. Restrictions do not limit the
wagers to bet. Yes, some countries prohibit betting, but users access betting sites anyway.
Technology advancement allows players to access both local and international betting markets.
The diversity creates a platform for gamers to put their creativity into practice. They can easily
maneuver online while identifying winning chances. The wide range of live betting markets and
team schemes give players many exploration options.
Sports betting also accept newbies without many protocols. The vast market can accommodate
an unlimited number of players. Online sports betting gives the players privacy, unlike the
intimidation that may be related to the case of a new player walking into a real-life casino. The
betting community does not limit players, and it gives players any assistant needed.
Infinite Options

There are numerous options in sports betting. Many online platforms like Betway open up a
whole new world of sports gambling. The variety of online games clears the monotony and
predictability, making gambling more enjoyable. Additionally, players receive incentives and
prize promotions to better their experience.
A number of sports betting offer incentives like loyalty points, leaderboard race participation,
and cash prizes. The massiveness of the industry gives the players endless choices.
Read Also Top 10 Best Betting Companies in Ghana
Top 10 Richest Jamaican Artistes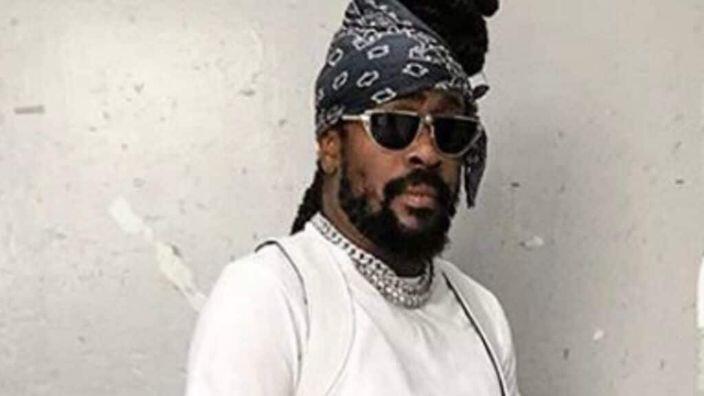 Glusea brings to you the List of the top 10 richest Jamaican artistes and their net worth. Keep reading to find more information in this article.
Jamaica is known to be a hub for dancehall and Raggae music. Legends such as Bob Marley, Jimmy Cliff and many more were from Jamaica.
Take a look at the wealthiest musicians in Jamaica currently in this post, Dont forget to leave your comment below.
Top 10 Richest Jamaican Artistes
Bounty Killer -$1 million
Bounty Killer, is a Jamaican reggae and dancehall deejay. All Music describes him as "one of the most aggressive dancehall stars of the '90s, a street-tough rude boy with an unrepentant flair for gun talk".  He is considered one of the best dancehall lyricists of all-time. He is one of the richest artistes in Jamaica right now
Bounty Killer has singles featured on more than 500 various riddim/rhythm album productions worldwide throughout his reggae dancehall music career spanning from the early 1990s to present day.
Sean Kingston -$2 million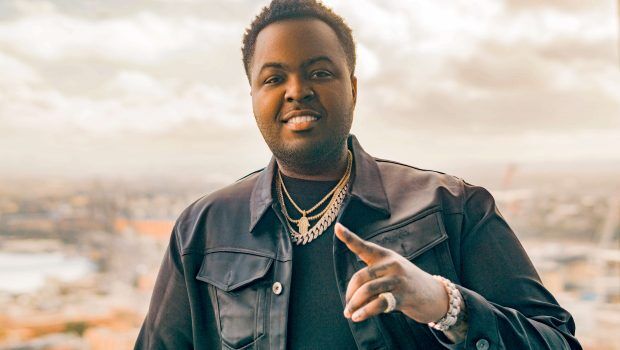 Kisean Paul Anderson better known by his stage name Sean Kingston, is a Jamaican-American rapper, singer and songwriter. He is known for his hit songs "Beautiful Girls", "Fire Burning", and "Eenie Meenie". he has released about three studio albums and has won a lot of awards. Sean Kingston is among the top 10 richest Jamaican artistes with a net worth of $ 2 million.
Top 10 Richest Jamaican Artistes
Buju Banton -$ 2 million
Buju Banton, is a Jamaican reggaedancehall recording artist. He is widely considered one of the most significant and well-regarded artists in Jamaican music.
Banton has collaborated with many international artists, including those in the hip hop, Latin and punk rock genres, as well as the sons of Bob Marley.
Banton released a number of dancehall singles as early as 1987 but came to prominence in 1992 with two albums, Stamina Daddy and Mr. Mention, the latter becoming the best-selling album in Jamaican history upon its release.
That year he also broke the record for No. 1 singles in Jamaica, previously held by Bob Marley and the Wailers. He is one of the wealthiest musicians in Jamaica
Top 10 Richest Jamaican Artistes
Beenie Man – $ 4 million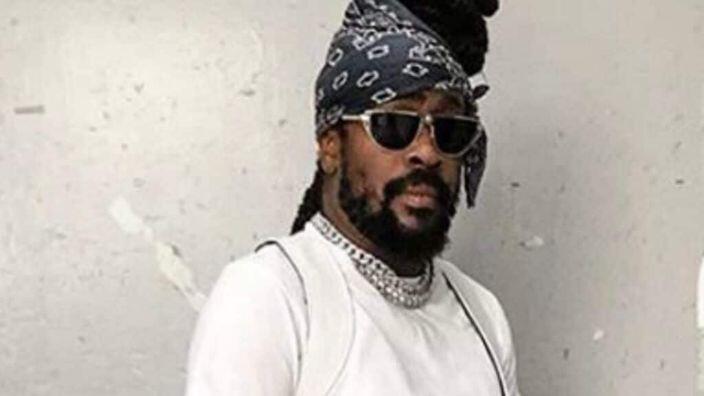 Jamaican dancehall and reggae artist Beenie Man has released eighteen studio albums, seven compilation albums and eighteen singles.
Beenie Man throughout his music career has featured on at least 800 riddim/rhythm productions from various reggae and dancehall producers worldwide dating back to the early 1990s to present date. Beenie is number 7 of Top 10 Richest Jamaican Artistes list
Maxi Priest
Max Alfred "Maxi" Elliott  known by his stage name Maxi Priest, is a British reggae vocalist of Jamaican descent. He is best known for singing reggae music with an R&B influence, otherwise known as reggae fusion. He was one of the first international artists to have success in this genre, and one of the most successful reggae fusion acts of all time. He is number 5 of Top 10 Richest Jamaican Artistes
Damian Marley
Max Alfred "Maxi" Elliott known by his stage name Maxi Priest, is a British reggae vocalist of Jamaican descent. He is best known for singing reggae music with an R&B influence, otherwise known as reggae fusion.
Damian Marley was nicknamed "Jr. Gong" in honour of his legendary father, Bob "Tuff Gong" Marley. His mother, Cindy Breakspeare, is a Jamaican jazz musician, former model and crowned Miss World 1976.
After seeing the movie Damien: Omen II, which is about the coming of the Antichrist, one of Bob's last requests in Germany was to have Damian's name changed. "Damien being a devil…It was inappropriate for him as a Rastafarian to have a child with that name," Bob said and Damian's name was later changed
Ziggy Marley -$12 million
David Nesta "Ziggy" Marley  is a Jamaican musician and philanthropist. He is the son of reggae icon Bob Marley and Rita Marley. He led the family band Ziggy Marley and the Melody Makers, with whom he released eight studio albums. He has also released seven solo albums.
Ziggy Marley is the eldest son of Bob Marley and Rita Marley. His brothers are Stephen Marley, Julian Marley, Ky-mani Marley, Robert Nesta Marley, Jr, Rohan Marley and Damian Marley. His sisters are Sharon Marley, Cedella Marley, Karen Marley, Stephanie Marley and Makeda Marley.
Sean Paul Ryan Francis Henriques,  is a Jamaican dancehall recording artist and producer who is regarded as one of the genre's most prolific artists.
Paul's singles "Get Busy" and "Temperature" topped the charts in the United States and most of his albums have been nominated for the Grammy's Best Reggae Album, with Dutty Rock winning the award.
Paul has also been featured in many other singles including chart-toppers "Baby Boy" by Beyoncé, "What About Us" by The Saturdays, "Rockabye" by Clean Bandit and "Cheap Thrills" by Sia.
Shaggy -$15 million
Orville Richard Burrell  better known by his stage name Shaggy, is a Jamaican-American reggae musician, singer, DJ, and actor who scored hits with the songs "It Wasn't Me", "Boombastic", "In The Summertime", "Oh Carolina", and "Angel".
He has been nominated for seven Grammy Awards, winning twice for Best Reggae Album with Boombastic in 1996 and 44/876 with Sting in 2019, and has won the Brit Award for International Male Solo Artist in 2002.
Cliff is best known among mainstream audiences for songs such as "Wonderful World, Beautiful People", "Many Rivers to Cross", "You Can Get It If You Really Want", "The Harder They Come", "Reggae Night", and "Hakuna Matata", and his covers of Cat Stevens's "Wild World" and Johnny Nash's "I Can See Clearly Now" from the film Cool Runnings.
Along with Bunny Wailer he is one of only two living musicians to hold the Order of Merit, the highest honour that can be granted by the Jamaican government for achievements in the arts and sciences.
He is the richest musician in Jamaica