Meek Mill Quotes about Success and Music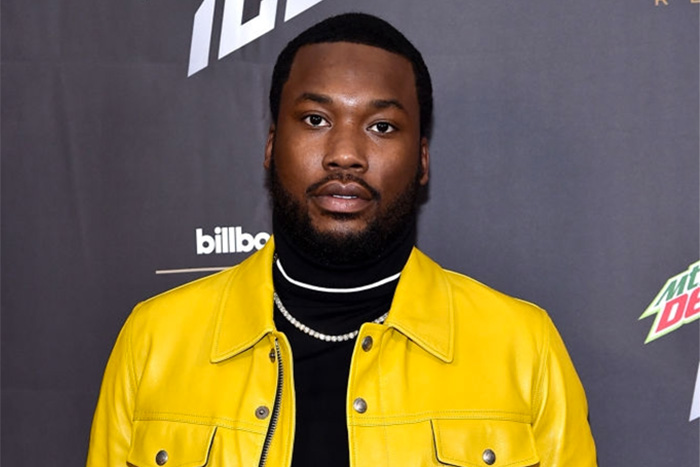 Meek Mill Quotes : Robert Rihmeek Williams who is known popularly by his stage name Meek Mill has become one of the most popular and exciting rappers in the United States Of America and the world at large. Here are few Meek mill quotes on Success and music. 
Read
Richest Musicians in the world
Meek Mill Quotes
"No matter how successful you become you gotta keep grindin' and be a good person and then good things will come to you."-Meek Mill.
"If you don't stand for nothing, you gon' fall for something."-Meek Mill 
"I just do whatever I feel. Whatever the beat makes me say, I do that and I run with that."-Meek Mill
. "Know they'd kill me in my hood, but I just keep on comin' through."-Meek Mill.
"What's free? Free is when nobody else could tell us what to be. Free is when the TV ain't controllin' what we see."-Meek Mill Quotes
"I don't think I would change really anything about rap. Rap don't have no limits to it, and I like it like that."-Meek Mill. 
"When you do ten interviews in one day, and ten different sources want to talk to you, that means you're doing good. I think about that every day."-Meek Mill.
"I don't want to just be fully rapping my whole life."-Meek Mill.
"Remember, nobody never believed in us. When they see us now, they can't believe it's us, no."-Meek Mill.
"When I'm not in the booth, I'm one of the most laid-back guys. But growing up, I liked DMX, Jay-Z, 50 Cent, and T.I. dudes that went all out on the track. My first songs were energetic because I liked their energy."-Meek Mill.
"I think artists should be able to do different things whenever they want and I like the way I am. I'm like – I ain't gonna say the only street rapper, but the only mainstream, new, young street rapper there is right now and I'm doing well with it."-Meek Mill.
"I don't wear the see-through shirts or anything too glittery. I come from that '90s school of rap. Fitted caps, because I got a big head, so snapbacks don't fit me right."-Meek Mill.
"You could be Top 5 on iTunes, but for people to buy an album, they've got to have a connection with an artist. Every time I bought someone's album, it was about the connection. I was loving everything, from their raps to their style. I wanted to meet them."-Meek Mill.
"I stay in my lane but I always try to graduate to the next level, you know what I'm saying. I stay hungry."- Meek Mill Quotes
"I work hard. I focus on myself and putting food on my dinner table before anything else."-Meek Mill.
"See my dreams unfold, nightmares come true. It was time to marry the game and I said, 'Yeah, I do'. If you want it you gotta see it with a clear-eyed view."-Meek Mill.
"I don't got time to be wasting my time."-Meek Mill.
"I always had pressure on myself through my life. I put pressure on myself and not from other people. I always wanted to be one of the hottest rappers. So the pressure comes from myself."-Meek Mill 
"Big dreams turn into big things."-Meek Mill 
"Work harder than anybody you've ever seen. That's what I believe."-Meek Mill.
"Don't give up, the beginning is always the hardest."-Meek Mill.
"The Rolls Royce was the real first car. It wasn't the first new car I got, but it was the first real car I bought that's like, 'Wow, I got this.'"-Meek Mill.
"I know all I really wanna do is get money and take care of my family."-Meek Mill. 
"I believe that, if you a man, you can make that much money as any man."-Meek Mill 
"They say money rule the world, you can't pay God with it."-Meek Mill Quotes
Social media handles
Instagram –@meekmil
Twitter @meekmill
Facebook Meek Mill
Youtube Meek Mill
Read more famous quotes here