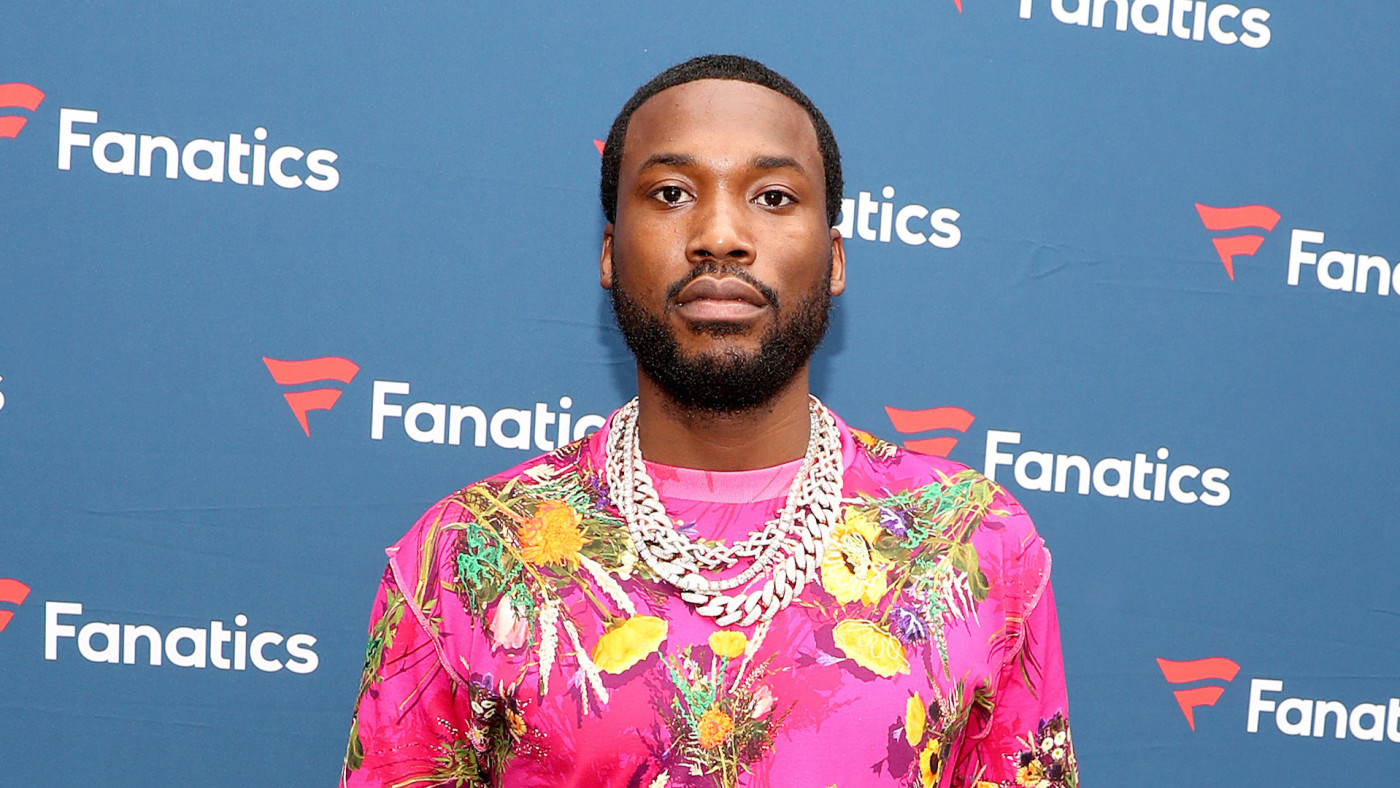 Meek Mill net worth 2022: Robert Rihmeek Williams who popularly known as Meek Mill is a Philadelphia born rapper, song writer who began his music career as a battle rap artist before being signed to Gran Hustle Records owned by T.I. In this article, we bring you exciting facts about the career, net worth and the type of cars 9wned by Meek Mill and other endorsements.
Meek Mill Net Worth Profile
| | |
| --- | --- |
| Net worth | $26 million |
| Full name | Robert Rihmeek Williams |
| Date of birth | May 6,1987 |
| Nationality | American |
| Occupation | Rapper and song writer |
| Years active | 2003-present |
Early Life
Meek Mill was born in South Philadelphia on the 6th of May, 1987. His mother's name is Kathy Williams and his father passed away when he was just 5 years old. After the demise of his father, his mother had to single handedly cater for Meek Mill and his sister. Things were very tough for them as they had to struggle to feed.
Meek Mill though shy, began developing interest in rap and soon began engaging in rap battles. He began composing his own rhymns and soon became popular in his neighborhood. When he 18 years old, he got apprehended for assaulting a police officer and being in possession of a gun. He was later put on probation.
Career
After his release from police custody, Meek Mill continued in his rap battles and soon formed a ban he named 'The Bloodhoundz' which comprised of himself and his three friends. The Bloodhoundz released three mixtape which went viral and got to the attention of T.I who later signed him to his record label, Grand Hustle Records.
By joining Grand Hustle Records, Meek Mill got the opportunity to embark in a music tour with his boss T.I. After releasing several mixtape under Grand Hustle Records before he was later signed to Maybach Music records in 2011 which gave him an opportunity to collaborate with other top music icons in the record label.
Read
Top 30 richest rappers in the world
Since stepping unto the spotlight in 2003, Meek Mill has so far record dozens of albums and mixtapes which have made it to the US Billboard 200. He currently owns his personal record label called the
Dream Chasers Records. He has so far worked with prominent artists such as Jay-Z, Nicki Minaj, Rick Ross, Tory Lanes, T.I,Wale etc.
Meek Mill Net Worth
Meek Mill net worth 2021 is estimated $26 million. Mill is one of of the prolific rappers in United States. Meek Mill makes most of his income through concert tours, through the sales of his albums, singles and endorsement deals. He has endorsed many brands like Monster energy drink as well as Puma in the past.
Arrest and Legal Cases
Over the years, Meek Mill has been subject to repeated court cases and has been imprisoned severally for drugs, possession of gun and police assault. He has also been arrested for violation of parole.
Feuds
Meek Mill has had a beef with fellow rapper Cassidy after the duo couldn't agree on the terms of their rap battle which Cassidy accepted initially with the condition that he will only consent to battling with Meek Mill 'if the price was right'. They later started releasing diss tracks towards each other and many began concluding that the diss was personal though Cassidy replied by stating that the diss between himself and Meek Mill was not personal but was in the spirit of hip-hop.
Tours
Meek Mill has been on several music tours such has Dreamchasers Tour, Motivation Tour, Legendary Nights Tour .
Car Collections
Meek Mill net worth 2021 is estimated at $26 million. What does he use the money for?
Meek Mill is known to have great taste for luxury cars as his collection of cars which are represented below shows.
White Rolls-Royce Ghost
Aston Martin Rapide, 4 doors matte black
Black Rolls-Royce Ghost
Rolls Royce Wraith
Mercedes Maybach
Bentley Mulsanne
Bentley Flying Spur
Meek Mill House
Meek Mill, while still in a relationship with his fellow rap goddess Nicki Minaj, bought a jaw dropping mansion located in Beverly Hills worth millions of dollars. The mansion prides itself with nine bedrooms, eight bathrooms with a 11, 500 square feet. It also include a well furnished kitchen, a state of the art garage that can house up to five cars.
Why did Meek Mill break up with Nicki Minaj
Meek Mill and Nicki Minaj began dating in 2015. At first their relationship seemed rosy and the pair were all over each other even on social media. Sadly, after two years of dating, they pair had to call it quit in the wake of 2017. Their break up resulted from their constant fight and quarrel as they were hardly agreeing on somethings such as Meek Mill's court cases and probations.
Meek Mill Social media handles
Source: Glusea.com
What do you think about Meek Mill net worth ? leave your reply in the comments below
Bryce Young Net Worth 2022, Career, Awards and Salary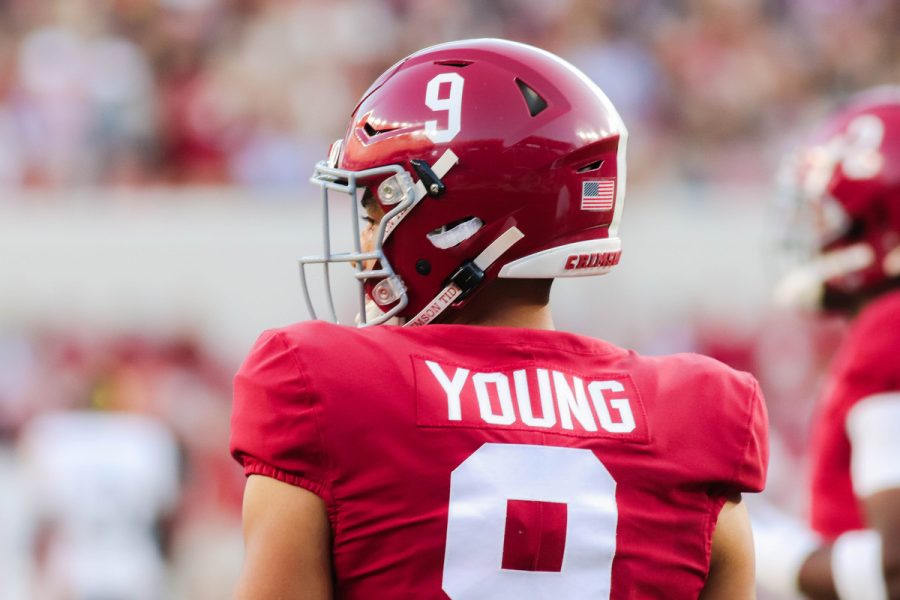 How much is Bryce Young Net Worth?
Full Name: Bryce Christopher Young
Date of Birth: July 5, 2001
Nationality: American
Source of Wealth: American Football
Bryce Young Net Worth and Biography
Bryce Young Net Worth 2022: Bryce Christopher Young is a young talented American football quarterback, currently plying his trade at Alabama Crimson Tide. 
He started playing American football right from when he was at Mater Dei High School in Santa Ana, in California. He currently holds the record for the highest passing yards in a single game by an Alabama quarterback.
Check out the richest footballers in the world list
At twenty years of age, Bryce Young has already announced his presence as one of the most sought after quarterbacks in American football.
For someone who is still a newbie in the American football system, Bryce Young Net Worth and salary are jaw dropping. In this article, we will be taking a look at Bryce Young's career, parents, age and achievements so far.
Bryce Young Biography
Bryce Young was born in Philadelphia, Pennsylvania, USA, on the 25th of July, 2001. His parents are Craig and Julie Young. Bryce later moved with his parents to Pasadena, California, where he spent the most part of his teenage years.
Bryce Young attended Cathedral High School, and later moved to Mater Dei HIGH school where he began nurturing is his desire and passion for American football.
Bryce was the Los Angeles Times Player of the Year as a senior, as well as California's Gatorade Football Player of the Year after making a record throw for 4,528 yards and 58 touchdowns.
He also won the USA Today High School Offensive Player of the Year award for his exceptional talents and performance as a quarterback.
Bryce was initially committed to playing for the University of Southern California before switching to allegiance to University of Alabama where he played football for.
College Career
As a Rookie
During his rookie year at Alabama, Bryce Young was deployed as a backup junior quarterback to Mac Jones which spanned through the 2020 season.
He made his college debut on September 26, 2020 in the late third quarter against Missouri at Faurot Field. Bryce Young went on to record 5-of-8 for 54 passing yards with two rushing yards on four attempts.
Bryce also featured in nine games in 2020, ending the season with a total of 156 passing yards and one touchdown.
Sophomore year
Bryce Young debuted for Crimson Tide as a starting quarterback on the 4th of September, 2021. Young also passed for 344 yards and four touchdowns, in 44-13 win over No. 14 Miami (Florida).
He also threw another record 559 yards to break Alabama school record for passing yards in a single game, on November 29, 2021. This feat set Bryce as the new record holder of the most passing yards in a single yard, surpassing former record holder, Scott Hunter.
On December 11, 2021, Young won the Heisman Trophy, becoming the first Alabama quarterback to win.
Bryce Young Net Worth
Bryce Young net worth 2022 is estimated at around $1 million. his annual income is $250,000. The primary source of his income comes from playing football at various championships and other matches. 
College statistics
How tall IS Bryce Young?
The young sensation, Bryce Young is 6 ft 0 in (1.83 m).
Bryce Young Weight
Regarding Bryce Young's weight, he weighs 194 lb (88 kg).
Career Highlights
College – Alabama (2020–present)
Bowl games– 2021 Rose Bowl, 2021 CFP National Championship
High school – Mater Dei (Santa Ana, California)
Awards and Achievements
Heisman Trophy (2021)
Maxwell Award (2021)
Davey O'Brien Award (2021)
SEC Offensive Player of the Year (2021)
AP College Football Player of the Year (2021)
SEC Championship Game MVP (2021)
First team All-SEC (2021)
CFP national champion (2020)
Pete Dawkins Trophy (2020)
USA Today Offensive Player of the Year (2019)
USA Today High School All-American (2019)
Bryce Young Salary
Bryce Young currently earns $250,000 per year.
Bryce Young Net Worth Summary
Bryce Young currently sits on a net worth of $1 million. This is as a result of his awards which comes with monetary prizes.
Recommended
Source: Glusea
Content on this website is protected by DMCA.  Dont waste your time copying because you would eventually remove it.