Marian Ilitch Net worth 2023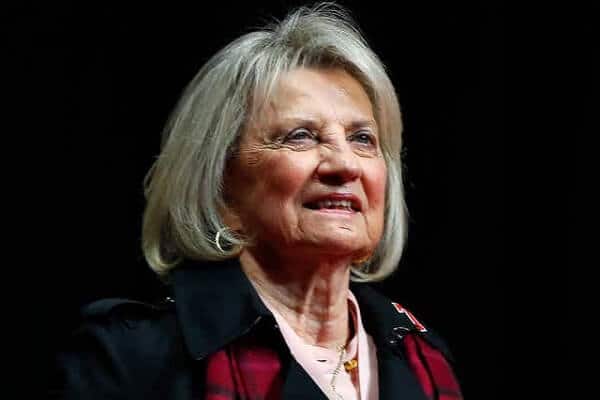 Marian Ilitch net worth 2023 : Marian Ilitch is a billionaire businesswoman and the  current CEO of Little Caesars Pizza  after taking over from her late husband Mike Ilitch. She is also the owner of Detroit Tigers & Detroit Red Wings. Read more exciting facts Marian Ilitch will be uncovered in this article as you read on.
Marian Ilitch Net worth Profile
Net worth: $4.4 billion
Full Name: Marian Bayoff Ilitch
Date of Birth: January 7,1933
Nationality: American
Occupation: Entrepreneur
Marital Status: Widowed
Early Life
Marian Bayoff Ilitch was born on January 7, 1933 in Dearborn, Michigan. She got married to her husband Mike Ilitch in 1955. He died in 2017 leaving behind his lovely wife Marian Ilitch and Seven children to manage the family's empire. She also worked for Delta Airlines as a ticket agent.
Career
Marian Ilitch began with the founding of Little Caesars Pizza along with her husband Mike Ilitch in 1959. The business was further expanded giving rise to other restaurants, sports and gaming, as well as entertainment. Little Caesars Pizza has gone up to become one of the best pizza restaurants in America with over $4 billion yearly systemwide sales.
Marian Ilitch further acquired Motorcity Casino in 2005 worth $600 million. Ilitch has turned Motorcity Casino into the largest independently owned Casino Enterprises in America and probably the largest Casino owned by a woman in USA.
Together with her business partner Michael J. Malik, Sr, Ilitch had also shown interest in acquiring other casino companies on the outskirts of Detroit. Marian Ilitch serves as the vice chairwoman and secretary-treasurer of Ilitch Holdings its subsidiaries such as Blue Line Foodservice Distribution, Champion Food, Little Caesars Pizza, Little Caesars Pizza Kit Fundraising Program, s, Detroit Red Wings, Detroit Tigers, Olympia Entertainment, Olympia Development as well as other food ventures and entertainment services.
Ilitch is also the owner of the Detroit Red Wings and MotorCity Casino Hotel; Mike's Detroit Tigers are now in a family trust. Currently Ilitch is setting out to build sports and entertainment district worth $1.4 billion which includes a new Headquarters with windows having the shape of a Pizza.
Career Highlights
Recipient of the Roundtable for Women in Foodservice Pacesetter Award.
Greater Detroit Chapter of the National Association of Women Business Owners recognized Ilitch as one of Michigan's Top 25 women business owners.
She was given an award of recognition from American Red Cross of Southeastern Michigan for aiding emergency services and the work of the Red Cross friends.
Recipient Hospice of Southeastern Michigan Council Crystal Rose Award
Awarded Michigan Executive of the Year by the Wayne State School of Business Administration
Was inducted into Michigan Women's Hall of Fame
Ranks number 807 on Forbes list of world billionaires.
Marian Ilitch Net worth
Marian Ilitch net worth is estimated at around $4.4 billion according to forbes. She is one of the self-made women in America. Marian Ilitch and her husband, Mike, who died in 2017, cofounded Little Caesars Pizza in 1959.Mrs. I, as she's known, now owns the pizza chain, which hauls in more than $4 billion in annual systemwide sales.
Recommended Reads