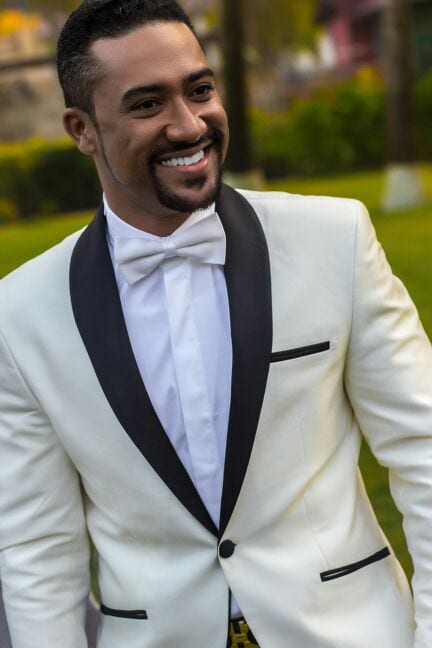 Majid Michel net worth and biography
Majid Michel net worth 2023: Majid Michel is an influential actor in Ghana and Nigeria. He has featured in over a 100 movies Majid Michel net worth is estimated as $1.6 million.
Early life
Majid Michel is a Ghanaian actor, producer, television personality, model, Pastor and a philanthropist. He was born on 22ndSeptember 1980 in a military cantonment in Accra, Ghana to a Lebanese father and a Ghanaian mother. He is currently 39 years old. He grew up in Accra with his nine siblings.
what makes Majid unique and set him apart is his versatility as an actor. Majid is known for his ability to embody his character and his penchant for taking on challenging roles. In his leisure time, Majid loves to draw and enjoys Martial Arts.
READ LIST OF AWARDS RECEIVED BY SARKODIE
Career
Michel entered professional acting by auditioning for a modelling agency; a neighbour had introduced him to that agency. He was invited to join the modelling agency, Super Model Agency, on the behest of his next-door neighbour.
He starred in the television series Things We Do for Love, acquiring his nickname "Shaker" on the set. His role in Things We Do for Love was to be played by a Lebanese boy, and Michel attributes being given the role due to his Lebanese heritage.
In a 2017 interview with Star FM Ghana, Majid explained that he didn't get the role for the first film he auditioned due to poor acting from him, describing his "passion for acting" as what made him to continue to press forward in the film industry.
Things We Do For Love became a success and propelled him into the mainstream. On the strength of his performance in the series, he was cast in his first movie, Divine Love, as the male lead, alongside Jackie Aygemang as the female lead, with Van Vicker in a supporting role.
All three used their roles in the movie to debut their movie careers. Divine Love was a huge success, turning Majid Michel, Jackie Agyemang and Van Vicker into household names across Ghana.
In late 2010, it was reported that the actor was taking a break from Nigeria after receiving death threats supposedly from his Nigerian colleagues, who thinks that he is getting too many jobs. During this time, he went back to act in Ghana, where he featured in films such as 4 Play (2010) and its sequel 4 Play Reloaded (2011).
Michel is one of the Ghanaian actors who got into the film industry during the period in which Frank Rajah Arase signed a contract with Ghana's Abdul Salam Mumuni of Venus Films. The contract basically involved introducing Ghanaian actors into the mainstream Nollywood film industry and making them have a star power comparable to Nigerian actors.
Films produced under this contract featured Michel include: Crime to Christ (2007), Agony of Christ (2008), Heart of Men (2009), The Game (2010) and Who Loves Me? (2010) amongst others.
Personal life
Majid Michel is married and has three children. On 19 November 2015, he revealed that his wife of 10 years was responsible for his success. And he references only God before her. He renewed his marriage vows in the same year.
Majid Michel Net Worth
Majid Michel net worth is estimated at $1.6 million making him one of the richest actors in Ghana currently.
Filmography
Things We Do For Love
Chelsea
Agony of Christ
Somewhere in Africa
Shakira
Evil Doctor's Do
The Game
Bursting Out
4 Play
4 Play Reloaded
A Sting in a Tale
Silent Scandals (2009)
Summary
| | |
| --- | --- |
| Net Worth | $1.6 million |
| Name | Majid Michel |
| Date of Birth | 22 September 1980 |
| Occupation | Actor and Pastor |
| Wife | Virna Michel |