Lowest Currency in the World 2022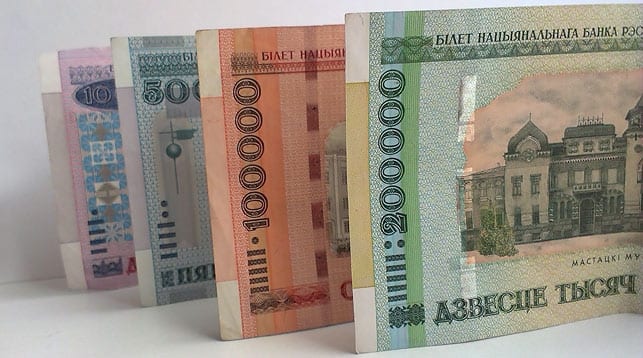 We bring to you the Lowest Currency in the world.
The value of the lowest currency in the world was determined by its exchange rate with the United States dollar.
In most cases, a state's currency devalues because of the economic downturn inside a country. This causes a balance of payments deficit and the inflation rate to grow.
Lowest Currency in the World
Venezuelan Sovereign Bolívar (182,932 VES/USD)
he main currency of Venezuela since 20 August 2018 has been the bolívar soberano (sovereign bolivar) (sign: Bs.S. or Bs.; plural: bolívares soberanos; ISO 4217 code: VES).
It will replace the bolívar fuerte after a transition period. The primary reason for replacement, at a rate of 1 Bs.S. to 100,000 Bs.F, was hyperinflation.
Iranian Rial (~177,500 IRR/USD)
With most of its labor force in the public sector, Iran has one of the cheapest currencies in the world. Iran is also one of the highest exporters of oil and gas, however, due to uncertainty and unrest in the country, the currency performs poorly.
Vietnamese Dong (23,260 VND/USD)
Asian-pacific nation Vietnam has one of the most devalued currencies in the world. The country is still on its way to migration to a market economy.
Sao Tome And Principe Dobra 1USD=21050.5996 STD
Sao Tome And Principe Dobra is the weakest currency in Africa in 2020. It is noted to be the smallest country in Africa. It is classified as the weakest currency based on the exchange rate to the dollar and its purchasing power.
Read Strongest Currencies in the world
Indonesian Rupiah (14,786 IDR/USD)
Introduced in 1946 by Indonesian nationalists fighting for independence, the currency replaced a version of the Netherlands Indies gulden, which had been introduced during the Japanese occupation in World War II. In its early years, the rupiah was used in conjunction with other currencies, including a new version of the gulden introduced by the Dutch.
Lowest Currency in the World
Uzbek Sum (10,134 UZS/USD)
The soʻm is the currency of Uzbekistan in Central Asia. Since independence, the economy of Uzbekistan continues to exist as a Soviet-style command economy with a slow transformation to the market economy.
Its restrictive trade regime and generally interventionist policies continue to have a negative effect on the economy.
Read Highest Currencies in Africa
Sierra Leone Leon (SLL)
The Leone was introduced on 4 August 1964. It replaced the British West African pound at a rate of 1 pound = 2 leones (i.e., 1 leone = 10 shillings). It is the second weakest currency in Africa valued at 9,740.00 SLL to the USD.
Lowest Currency in the world
Guinean Franc (1USD-9,437.50 GNF)
The first Guinean franc was introduced in 1959 to replace the CFA franc
On March 1, 2019, on the 59th anniversary of the introduction of its national currency, the Central Bank of the Republic of Guinea issued a revised banknote for 10,000 francs and issued a new banknote for 2,000 francs.
Lowest Currency in the World
Ugandan Shilling
The Ugandan Shilling (UX) is the currency used by people in Uganda and the fourth on the list. It currently exchanges at 3,694.15 Ugandan Shilling to $1.
Malagasy Ariary
The ariary is the currency of Madagascar. It is subdivided into 5 iraimbilanja and is one of only two non-decimal currencies currently circulating (the other is the Mauritanian ouguiya). It is currently valued at 1USD=3,750.00 MGA
Read Weakest Currencies in Africa
Bryce Young Net Worth 2022, Career, Awards and Salary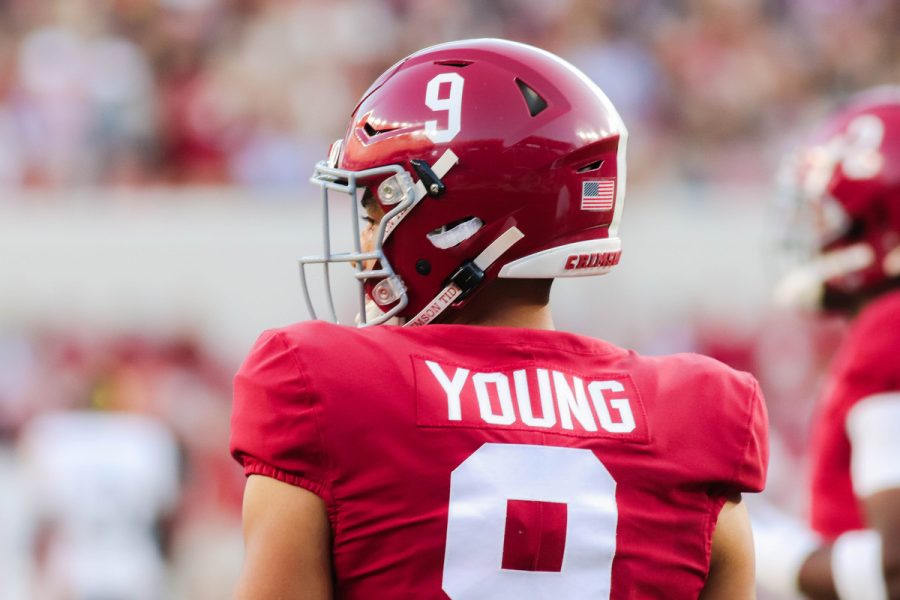 How much is Bryce Young Net Worth?
Full Name: Bryce Christopher Young
Date of Birth: July 5, 2001
Nationality: American
Source of Wealth: American Football
Bryce Young Net Worth and Biography
Bryce Young Net Worth 2022: Bryce Christopher Young is a young talented American football quarterback, currently plying his trade at Alabama Crimson Tide. 
He started playing American football right from when he was at Mater Dei High School in Santa Ana, in California. He currently holds the record for the highest passing yards in a single game by an Alabama quarterback.
Check out the richest footballers in the world list
At twenty years of age, Bryce Young has already announced his presence as one of the most sought after quarterbacks in American football.
For someone who is still a newbie in the American football system, Bryce Young Net Worth and salary are jaw dropping. In this article, we will be taking a look at Bryce Young's career, parents, age and achievements so far.
Bryce Young Biography
Bryce Young was born in Philadelphia, Pennsylvania, USA, on the 25th of July, 2001. His parents are Craig and Julie Young. Bryce later moved with his parents to Pasadena, California, where he spent the most part of his teenage years.
Bryce Young attended Cathedral High School, and later moved to Mater Dei HIGH school where he began nurturing is his desire and passion for American football.
Bryce was the Los Angeles Times Player of the Year as a senior, as well as California's Gatorade Football Player of the Year after making a record throw for 4,528 yards and 58 touchdowns.
He also won the USA Today High School Offensive Player of the Year award for his exceptional talents and performance as a quarterback.
Bryce was initially committed to playing for the University of Southern California before switching to allegiance to University of Alabama where he played football for.
College Career
As a Rookie
During his rookie year at Alabama, Bryce Young was deployed as a backup junior quarterback to Mac Jones which spanned through the 2020 season.
He made his college debut on September 26, 2020 in the late third quarter against Missouri at Faurot Field. Bryce Young went on to record 5-of-8 for 54 passing yards with two rushing yards on four attempts.
Bryce also featured in nine games in 2020, ending the season with a total of 156 passing yards and one touchdown.
Sophomore year
Bryce Young debuted for Crimson Tide as a starting quarterback on the 4th of September, 2021. Young also passed for 344 yards and four touchdowns, in 44-13 win over No. 14 Miami (Florida).
He also threw another record 559 yards to break Alabama school record for passing yards in a single game, on November 29, 2021. This feat set Bryce as the new record holder of the most passing yards in a single yard, surpassing former record holder, Scott Hunter.
On December 11, 2021, Young won the Heisman Trophy, becoming the first Alabama quarterback to win.
Bryce Young Net Worth
Bryce Young net worth 2022 is estimated at around $1 million. his annual income is $250,000. The primary source of his income comes from playing football at various championships and other matches. 
College statistics
How tall IS Bryce Young?
The young sensation, Bryce Young is 6 ft 0 in (1.83 m).
Bryce Young Weight
Regarding Bryce Young's weight, he weighs 194 lb (88 kg).
Career Highlights
College – Alabama (2020–present)
Bowl games– 2021 Rose Bowl, 2021 CFP National Championship
High school – Mater Dei (Santa Ana, California)
Awards and Achievements
Heisman Trophy (2021)
Maxwell Award (2021)
Davey O'Brien Award (2021)
SEC Offensive Player of the Year (2021)
AP College Football Player of the Year (2021)
SEC Championship Game MVP (2021)
First team All-SEC (2021)
CFP national champion (2020)
Pete Dawkins Trophy (2020)
USA Today Offensive Player of the Year (2019)
USA Today High School All-American (2019)
Bryce Young Salary
Bryce Young currently earns $250,000 per year.
Bryce Young Net Worth Summary
Bryce Young currently sits on a net worth of $1 million. This is as a result of his awards which comes with monetary prizes.
Recommended
Source: Glusea
Content on this website is protected by DMCA.  Dont waste your time copying because you would eventually remove it.