50 Lionel Messi Motivational Quotes About Football, Success and Life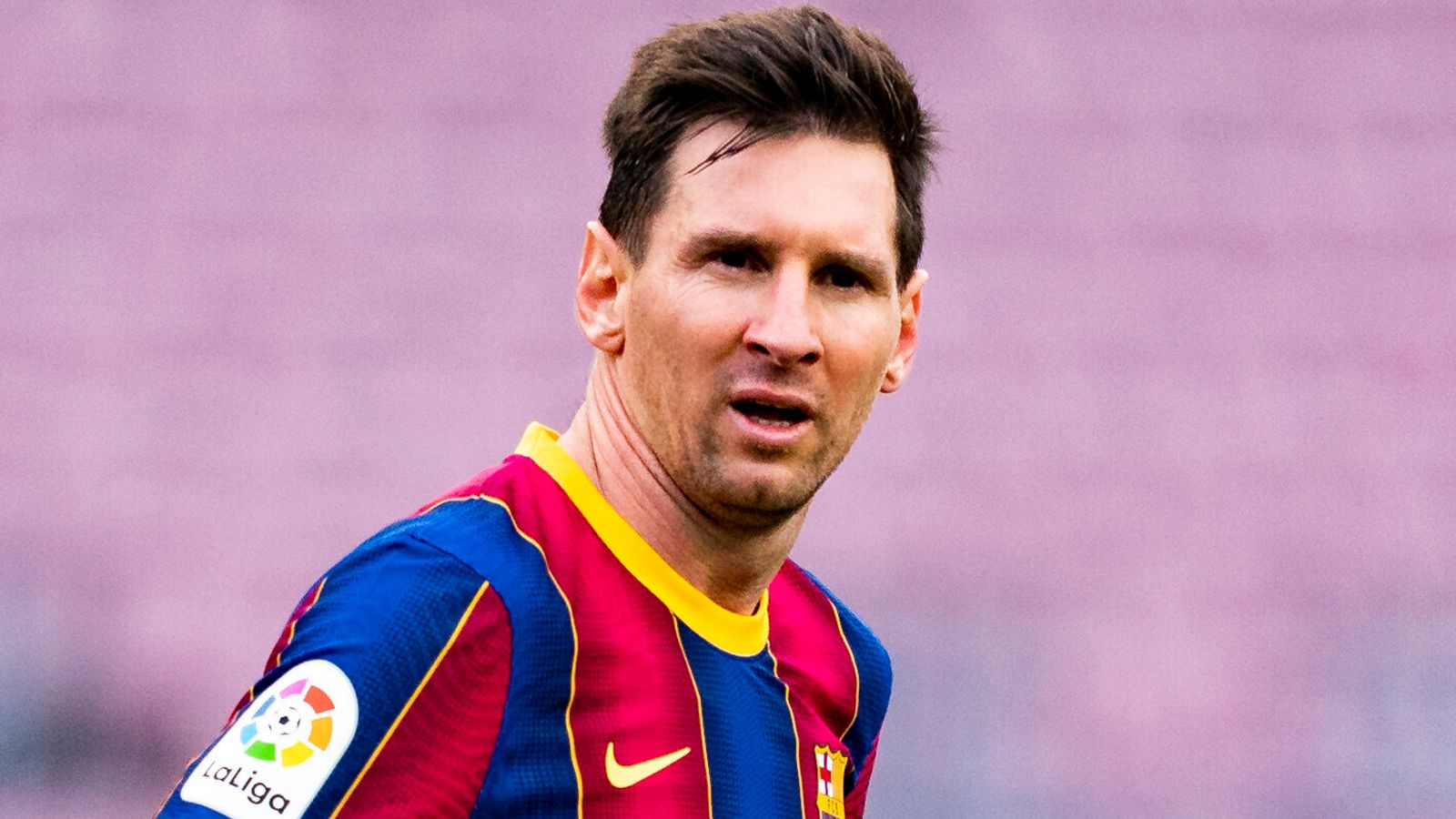 Lionel Messi Motivational Quotes – Whether you are a football fan or not, you are undoubtedly familiar with the distinguished personality Lionel Messi. A sixth-time Ballon d'Or, 35 trophies to his name, a record holder for most goals scored in the LA Liga(474), most assists in the LA Liga, more than 750 career goals both for country and club. Those are the career statistics of one player, dubbed the G. O. A. T (Greatest of All Time).
Lionel Messi plays for the Argentina national team and currently sealed a shocking move to Paris Saint German on a free transfer. He is also the highest paid player in the world and one of the most expensive and richest player in the world. Now given this achievements and statistics, I am sure you are yearning to know what has inspired and motivated him, his ideologies about, football, life etc; the 50 Motivational Quotes of Lionel Messi, presented in this article will serve as a driving force to success.
Check out Lionel Messi net worth
Lionel Messi Motivational Quotes About Success
"You have to fight to achieve your dreams. You have to sacrifice and work hard for it." – Lionel Messi
"The best decisions aren't made with your mind, but with your instincts" – Lionel Messi Motivational Quotes
"You can overcome anything, if and if only you love something enough" – Lionel Messi
"There are more important things in life than winning or losing a game" – – Lionel Messi Motivational Quotes
"Sometimes, you have to accept you can't win all the time" – Lionel Messi
"Being a bit famous now gives me the opportunity to help people who really need it, especially children" – Lionel Messi Motivational Quotes
"I think my desire to always get better, to always want more, to always be my top critic, and accepting the good and the bad is a trait that accounts for my success" – Lionel Messi
"Something deep in my character allows me to take the hits and get on with trying to win" – Lionel Messi
"I like to score goals but I also like to have friends among the people I have played with." – Lionel Messi
"I never think about the play or visualize anything. I do what comes to me at that moment. Instinct. It has always been that way." – Lionel Messi
"Barcelona gave me everything, they took a chance on me when nobody else would. I never have any desire to play for anybody else, I will be here for as long as they want me." – Lionel Messi
"Every year I try to grow as a player and not get stuck in a rut. I try to improve my game in every way possible. But that trait is not something I've worked on, it's part of me." – Lionel Messi Motivational Quotes
"Some people say my style of play is innate, but I'm not sure if that's me or not. Honestly, I do play on instinct. On the pitch, I'm always looking for the best move or decision at any given time. I never want to do what the opposition would be expecting." – Lionel Messi
"Just to hear people saying and thinking that makes me very proud indeed. But I try not to think about it too much and just focus on enjoying everything that I have in this life." – Lionel Messi
"I've always really just liked football, and I've always devoted a lot of time to it. When I was a kid, my friends would call me to go out with them, but I would stay home because I had practice the next day." – Lionel Messi
"I want to be world champion, but not to change the perception of others towards me or to achieve greatness like they say, but rather, to reach the goal with my national team and to add a world cup to my list of titles." – Lionel Messi
"I like to score goals but I also like to have friends among the people I have played with." – Lionel Messi
"I am competitive and I feel bad when we lose. You can see it in me when we've lost. I'm in a bad way. I don't like to talk to anyone." – Lionel Messi
"Every time I start a year, I start with the objective of trying to achieve everything, without comparing it to how I've done in other seasons." – Lionel Messi
"You cannot allow your desire to be a winner to be diminished by achieving success before and I believe there is room for improvement in every sportsman." – Lionel Messi
"Today I am the happiest man in the world, my son was born and thanks to God for this gift." – Lionel Messi
"The truth is my idea has been to always stay at Barcelona and see out the rest of my career here. Like I always say, one doesn't know what can happen in the future, but if it were up to me to decide, I would stay at Barcelona for the rest of my career." – Lionel Messi
"On a personal note, I think it won't be until after I've retired that I'm fully aware of what I've done or what I've gone on to achieve in my career." – Lionel Messi
"It's an honor to be recognized like that [the best player]. But Barca is not just Messi. Barca has very good players." – Lionel Messi
"I'm not the sort of guy who shouts and screams before a match." – Lionel Messi
"I try to use pressure to help me in every game. Pressure helps me do things to the best of my ability. I like it. I don't feel pressure; quite the contrary, because I always enjoy what I'm doing and that's playing football." – Lionel Messi
"I have fun like a child in the street. When the day comes when I'm not enjoying it, I will leave football." – Lionel Messi
"I am a normal person. I have the same life as any human being. When I finish playing, doing my work, I have my family, my friends, and I live like any other person." – Lionel Messi
"I have fun like a child in the street. When the day comes when I'm not enjoying it, I will leave football." – Lionel Messi Motivational Quotes
"Day-to-day motivation isn't a problem for me." – Lionel Messi
"Whether it's a goal, or winning a game, I'm never satisfied." – Lionel Messi
"To be honest, I never realized it. I never really thought that I was going to be really good or not. I just wanted to make my dream come true." – Lionel Messi
"The best decisions aren't made with your mind, but with your instincts." – Lionel Messi Motivational Quotes
"My family was always present when I needed them and sometimes felt even stronger emotions than me." – Lionel Messi
"It was hard for me because it was such a big change. I left a lot behind in Argentina and unlike other children living at the Masia, I hardly ever got to visit my family. I only saw them once or twice a year and that was very hard for me." – Lionel Messi
"I'm never satisfied. I always push my limits and I always try to get better every day." – Lionel Messi
"I still have a lot of room for improvement. For example, I want to shoot equally well with both feet." – Lionel Messi Motivational Quotes
"I go out and do the best I can in each game, and I don't think about the fouls other players will commit or whether I might be injured. It only does you harm to worry about those things." – Lionel Messi
"Football has been my life since I was a kid. My style remains the same, I love every single minute I get on the pitch. I know I have a great responsibility, and that there are objectives to accomplish, but I try to have fun too because that's what I love to do." – Lionel Messi Motivational Quotes
"Being named among the best at something is special and beautiful. But if there are no titles, nothing is won." – Lionel Messi
"Whether it's a friendly match, or for points, or a final, or any game – I play the same. I'm always trying to be my best, first for my team, for myself, for the fans, and to try and win." – Lionel Messi
"This is much more than I dreamed about as a boy. I want to thank football in general for what it has given me." – Lionel Messi
"Sometimes you have to accept you can't win all the time." – Lionel Messi
"It takes sacrifice as well as talent." – Lionel Messi Motivational Quotes
"I'm lucky to be part of a team that helps to make me look good, and they deserve as much of the credit for my success as I do for the hard work we have all put in on the training ground." – Lionel Messi
"I start early and I stay late, day after day, year after year, it took me 17 years and 114 days to become an overnight success." – Lionel Messi
"I don't need the best hairstyle or the best body. Just give me a ball at my feet and I'll show you what I can do." – Lionel Messi
"Everything that's happened to me in my career has been special, even the tough times because they leave marks on you that shape your life." – Lionel Messi Motivational Quotes
"Being a bit famous now gives me the opportunity to help people who really need it, especially children." – Lionel Messi
"When the year starts the objective is to win it all with the team, personal records are secondary." – Lionel Messi
Thank you for reading Lionel Messi Motivational Quotes, Leave your comment section below
Read
Linda Ikeji motivational quotes
Oprah Winfrey motivational quotes about life
Ngolo Kante motivational quotes