LeBron James Hit With Troublesome Knee Injury That Could Further Derail Lakers Playoff Push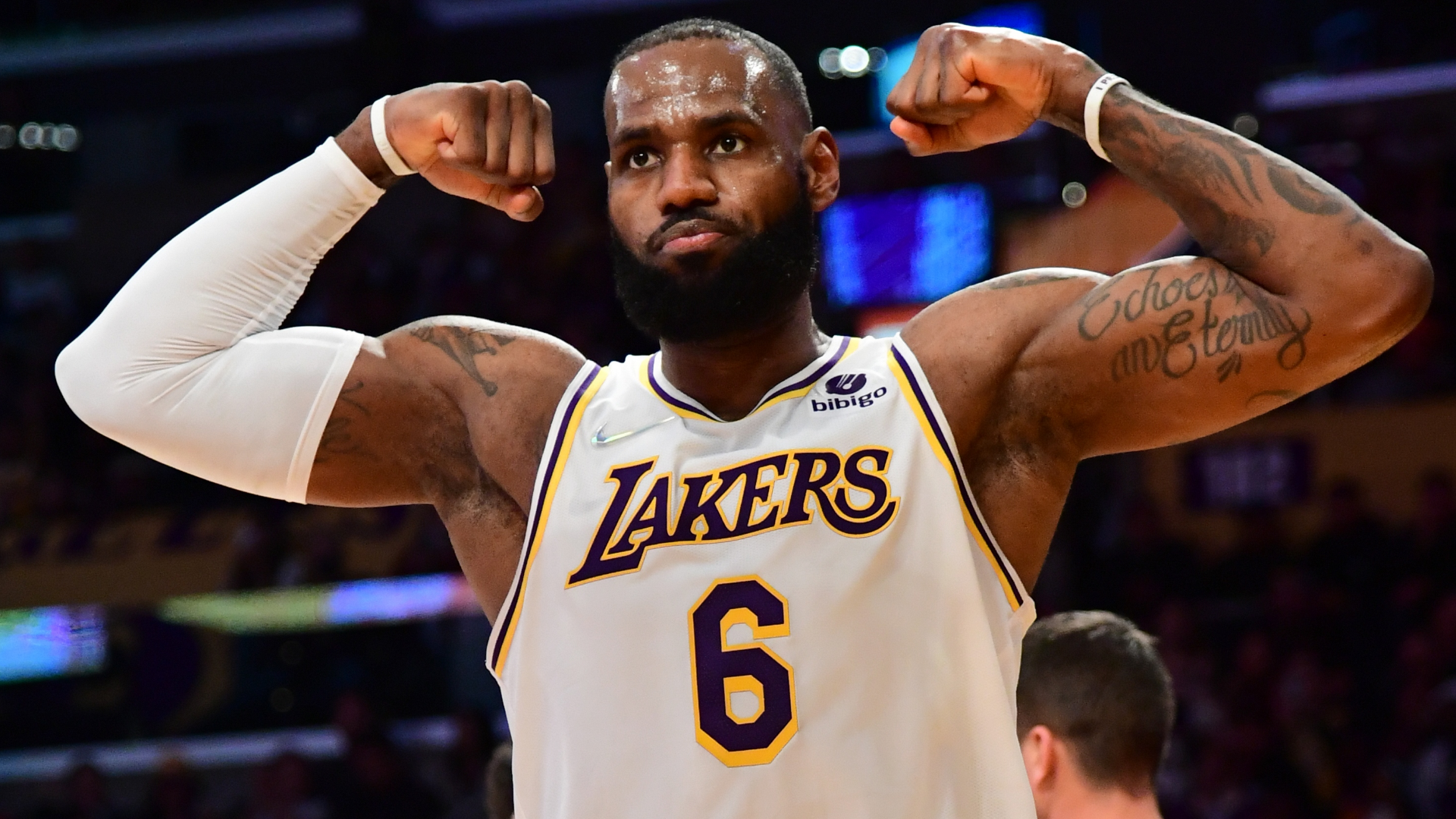 If the Los Angeles Lakers are going to reverse a shocking first half of the current NBA season, then they'll need LeBron James to help them do so. Unfortunately, the bad news for Frank Vogel's legendary team is that the 37-year-old superstar is currently suffering from a troublesome knee injury that could seriously affect his availability in the crucial closing stretch of the regular season.
The four-time NBA champion and Space Jam 2 star has been in astounding form of late but has been forced to sit the last bunch of games out due to increased knee swelling that will only be exacerbated by further play. This comes with extremely unfortunate timing as it happened precisely as Anthony Davis also finds himself out of action, leaving Russell Westbrook having to try his best to get the most of what's left of Vogel's star-studded roster.
Read Top 10 richest NBA players
The Lakers, who have outperformed virtually every other team since LeBron's rise to NBA superstardom, have subsequently lost eight of their last eleven games and now find themselves falling way down the betting pecking order. And to see just how little faith even professional bookies have on the team, just look at sidelines, you can see that the Crypto.com Arena side are now as long as (+1900) for the title, having started the season second to only the Brooklyn Nets in the running, according to most sportsbooks.
It's a mighty and very unexpected fall for the famous LA team. Prior to his injury LeBron has top-scored in 18 straight games, netting over 30 points in 14 matches. Sadly, though, and perhaps most worryingly, even with LeBron on fine form, the Lakers still only won eight of those encounters, and Vogel's side may not even make it to the 'play-in' tournament. By every possible measurement, nobody came close to expecting this and it only proves just how unpredictable professional basketball remains.
General manager Rob Pelinka had brought in a number of big names over the off-season to beef up the currently sagging team. The challenge, though, lies in getting a raft of new and old players to gel instantly, especially as until just recently they played on opposing sides, often with fierce, even personal levels of competition between them. Unless they can get past this not insignificant hurdle, Vogel will not be pleased with the way things have panned out.
Read richest footballers in the world
Indeed, Vogel's comments on LeBron's knee indicate a certain amount of panic;
"I think about it every day. We're always mindful of the load that he's carrying in constant communication with him and the medical team. And in terms of what we do going forward with the knee and where he's at, it's really a heavy lean on the medical staff and (trainer) Mike Mancias and what they feel is best. It's really not a head-coach thing as much as it is relying on the medical team."
By all accounts, LeBron has had an MRI on his knee, and that's a worrying development, and Lakers fans will have to hope that such a move is only a precaution. James is into his 19th NBA season and, at 37 years of age, isn't going to recover as quickly from the knocks that come from a long and bruising season.
James has been in great form this season, averaging 29.1 points a game, placing him second in the league for that metric, and plays an average of 36.6 minutes a game, fourth in the rankings and goes to show that he is still incredibly crucial to Vogel's plans.
On playing without LeBron, Vogel commented;
"I thought the last two games we played really well; we just fell short,"
"We always feel like we have enough even [when] Bron — or in Charlotte, Bron, and AD — are out. We showed we have enough to be right there at the end. We just need to make a couple more plays to get these W's. We could have easily won these last two games; we've just got to make a few more plays."
Is this is for the Lakers, then? If even Vogel is unsure about the team, what does that say about their chances of returning to form in this second half of the current NBA season? Worse, with such sub-par performance, will the team even be recognizable when they return next season or will they have a radical personnel change? Ironically, the more they're beaten down, the less likely they are to stage a triumphant return as team morale is so very crucial for performance in a sport like basketball.
On the other hand, the very same unpredictability that has brought the Lakers low can be key to their recovery when the season starts up again. Especially if LeBron returns in full force.
Source: Glusea