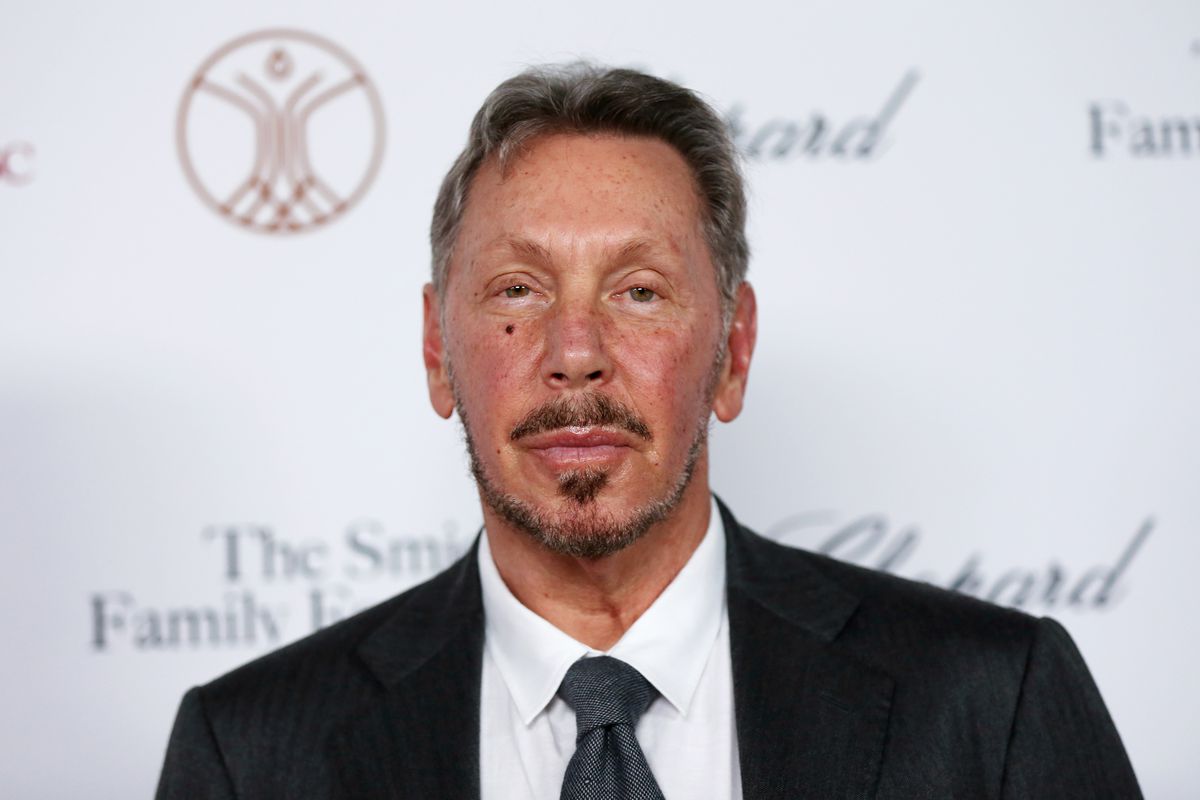 What is Larry Ellison net worth?
| | |
| --- | --- |
| Net worth | $104 billion |
| Name | Lawrence Joseph Ellison |
| Date of birth | August 17, 1944 |
| Occupation | Business magnate and investor  |
| Nationality | American |
Larry Ellison net worth 2021: Lawrence Joseph Ellison  is an American business magnate and investor who is a co-founder, the executive chairman and chief technology officer (CTO) of Oracle Corporation. He is currently one of the wealthiest people in the world.
Early life and education
Larry Ellison was born in New York City, to an unwed Jewish mother. His biological father was an Italian-American United States Army Air Corps pilot. 
At the age of nine months, Ellison contracted pneumonia and was adopted by his mother's Aunt. He did not meet his mother again until he was 48 years old.
Ellison attended South Shore High School in Chicago and later was admitted to University of Illinois at Urbana–Champaign and was enrolled as a premed student.
At Illinois, he was named science student of the year  but later withdrew without taking final exams after his sophomore year, because his adoptive mother had just died.
After spending the summer of 1966 in California, he then attended the University of Chicago for one term, studying physics and mathematics. He did not take any exams and at Chicago he first encountered computer design. In 1966, aged 22, he moved to Berkeley, California.
career 
While working at Ampex in the early 1970s, he became influenced by Edgar F. Codd's research on relational database design for IBM, which led in 1977 to the formation of what became Oracle.
Oracle became a successful database vendor to mid- and low-range systems, later competing with Sybase created 1984 and Microsoft SQL Server a port of Sybase created in 1989 which led to Ellison being listed by Forbes as one of the richest people in the world.
Larry Ellison Net Worth
Larry Ellison net worth is $104 billion. According to Bloomberg's billionaires index, Ellison is the ninth richest person in the world.
He is also the owner of the 41st largest island in the United States, Lanai in the Hawaiian Islands with a population of just over 3000.
In 2005, Oracle Corporation paid Ellison a $975,000 salary, a $6,500,000 bonus, and other compensation of $955,100.
 In 2007, Ellison earned a total compensation of $61,180,524, which included a base salary of $1,000,000, a cash bonus of $8,369,000, and options granted of $50,087,100.
In 2008, he earned a total compensation of $84,598,700, which included a base salary of $1,000,000, a cash bonus of $10,779,000, no stock grants, and options granted of $71,372,700. In the year ending May 31, 2009, he made $56.8 million.
Read Tim Cook net worth
 In 2006, Forbes ranked him as the richest Californian. In April 2009, after a tug-of-war with IBM and Hewlett-Packard, Oracle announced its intent to buy Sun Microsystems.
 On July 2, 2009, for the fourth year in a row, Oracle's board awarded Ellison another 7 million stock options.
In November 2016, Oracle bought NetSuite for $9.3 billion. Ellison owned 35% of NetSuite at the time of the purchase making him $3.5 billion personally.
In December 2018, Ellison became a director on the board of Tesla, Inc., after purchasing 3 million shares earlier that year.
By December 31, 2019, Ellison owned 36.2% of the shares of Oracle Corporation, and 1.7% of the shares of Tesla.
In April 2020, he launched a wellness company Hawaiian Island Lanai called Sensei.
In December 2020, his net worth increased by $2.5 billion in a single week as Oracle's stock jumped by 4% between November 27 and December 4
Jennifer Lopez Net Worth 2021
Jennifer Lopez net worth 2021 is estimated at $450 million. She is one of the richest female musicians in the world. Lopez became the first Latin actress to earn over US$1 million for a film. She went on to star in Anaconda and Out of Sight, and established herself as the highest-paid Latin actress in Hollywood.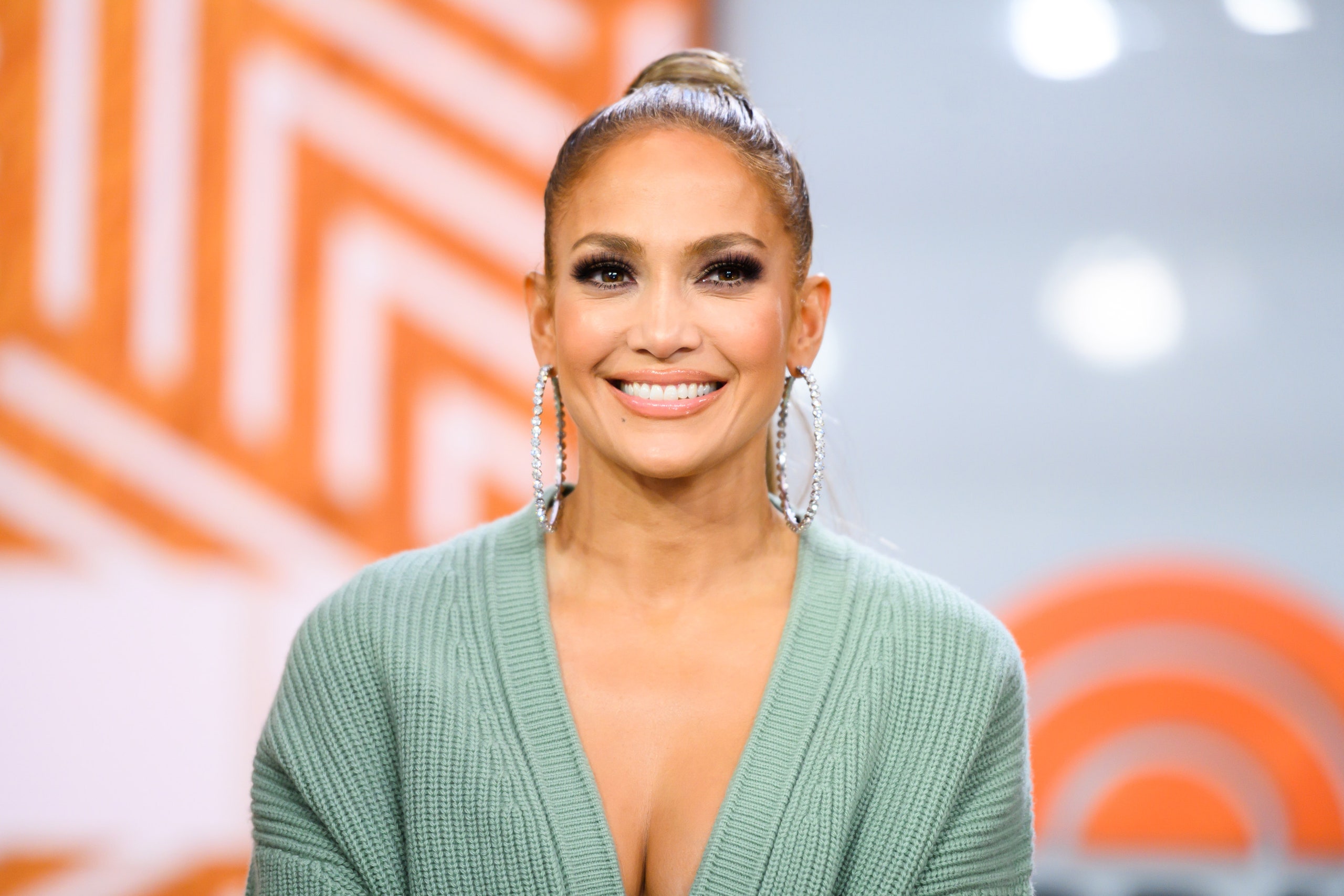 What is Jennifer Lopez net worth?
Jennifer Lynn Lopez  also known by her nickname J.Lo, is an American singer, actress, producer, and dancer. She is among the most successful and richest female musicians in the world list. In this article, we will be bringing to you everything you need to know about Jennifer Lopez net worth and biography.
Jennifer Lopez net worth Profile
| | |
| --- | --- |
| Net worth | $450 million |
| Full name | Jennifer Lynn Lopez |
| Date of birth | July 24, 1969 |
| Occupation | Professional musician and actress |
| Nationality | American |
| Years active | 1986–present |
Early life
Jennifer Lynn Lopez was born on July 24, 1969, in New York City and was raised in the Castle Hill neighborhood of the Bronx.
Her parents, David López and Guadalupe Rodríguez, were born in Puerto Rico and moved to the mainland of the United States as children.
Lopez is a middle child; she has an older sister, Leslie, and a younger sister, Lynda.
 She was raised in a Catholic family; she attended Mass every Sunday and received a Catholic education, attending Holy Family School and the all-girls Preston High School.
In school, Lopez ran track on a national level, participated in gymnastics, and was a member of the softball team.
 She danced in school musicals and played a leading role in a production of Godspell.
Career
There was "lots of music" in the typically Puerto Rican household, and Lopez and her sisters were encouraged to sing, dance and create their own plays for family events.
At the age of five, she began taking dance lessons at Ballet Hispánico on the Upper West Side.
As a teenager, she learned flamenco, jazz and ballet at the Kips Bay Boys & Girls Club and taught dance to younger students, including Kerry Washington.
 After graduating high school, Lopez had a part-time secretarial job at a law firm and studied business at New York's Baruch College for one semester.
 At the age of 18, Lopez enrolled as a full-time student at Manhattan's Phil Black Dance Studio, where she had already been taking night classes in jazz and tap dance.
more on Jennifer Lopez net worth below
 Her parents were unhappy with her decision to leave college to pursue a career as a professional dancer. Her mother asked her to move out of the family home and they stopped speaking for eight months.
 Lopez moved to Manhattan, sleeping in the dance studio's office for the first few months.
Lopez's first professional job came in 1989 when she spent five months touring Europe with the musical revue show Golden Musicals of Broadway.
She was the only member of the chorus not to have a solo and later characterized it as a pivotal moment where she realized the importance of a "tough skin" in the entertainment business. Lopez began by dancing in music videos and as back up dancer.
Lopez's most high-profile job as a professional dancer was as a Fly Girl on the sketch comedy television series In Living Color, which starred comedians including Jamie Foxx and Jim Carrey.
 At the New York audition, the show's choreographer, Rosie Perez, noticed that Lopez had "star quality" and "did not complain, not once" when asked to repeatedly perform the dance routine.
Music Career
Lopez's debut single, "If You Had My Love", was released in May 1999, as she began to ready her first album.
 Lopez became the first artist to top the Billboard Hot 100 with a debut single since Britney Spears did so with her single "…Baby One More Time" four months prior.
 Her debut album was named On the 6, to reflect the New York City Subway rail line connecting her home in the Bronx to work in Manhattan.
During production of the album, Lopez was made aware that she received her recording contract on the basis of her looks and an already established name in the entertainment industry, and she wanted to prove she had musical talent.
 Lopez's musical success came as a surprise to critics; its launch made the "popular actor even more popular". Both the music industry and the public became intrigued by "this woman who seemed to have so many different talents".
 By the end of 1999, Lopez successfully converted herself from a film star to a pop star. She joined a select few in achieving this feat, becoming the first since Vanessa Williams (1992) and Martika (1989).
During the process of recording her second album, Lopez decided to tweak her image as she began to develop into a s!x symbol. She started going by J.Lo, something fans often called her in the years after director Oliver Stone coined the term on the set of the 1997 film U Turn. She subsequently named the album J.Lo. Released on January 23, 2001, it was a commercial success, debuting at number one on the US Billboard 200.
Jennifer Lopez Net Worth
Jennifer Lopez net worth 2021 is estimated at $450 million. She is one of the richest female musicians in the world. Lopez became the first Latin actress to earn over US$1 million for a film. She went on to star in Anaconda and Out of Sight, and established herself as the highest-paid Latin actress in Hollywood.
Jennifer Lopez Businesses
J. Lo, 51, is one of America's wealthiest self-made women with a net worth of more than $150 million from her music, film and endorsements. Over her decades-long career, she appeared in nearly 30 films, has dropped eight studio albums, staged a series of world tours (her 2019 tour with stops in Egypt, Israel and Russia grossed $55 million) and earned money from a Las Vegas residency.
She has also pulled in millions a year from endorsements from such brands as Versace and DSW.
In January 2021, Lopez launched her skincare line, JLo Beauty. That month, she performed at the inauguration of President Joe Biden in Washington, D.C., where she sang "This Land Is Your Land" and "America the Beautiful", while also reciting the last phrase of the Pledge of Allegiance in Spanish.
 In June 2021, it was announced that Lopez (through Nuyorican Productions) had signed a multi-year deal with Netflix to produce a range of films and television shows
Jennifer Lopez, a Global Icon
Lopez is considered a pop culture icon, and is often described as a triple threat entertainer. With a cumulative film gross of US$3.1 billion and estimated global sales of 70 million records, Lopez is regarded as the most influential Latin entertainer in North America.
In 2012, Forbes ranked her as the most powerful celebrity in the world, as well as the 38th most powerful woman in the world. Time listed her among the 100 most influential people in the world in 2018.
Her most successful singles on the US Billboard Hot 100 include: "If You Had My Love", "I'm Real", "Ain't It Funny", "All I Have", and "On the Floor".
 For her contributions to the recording industry, Lopez has received a landmark star on the Hollywood Walk of Fame, the Billboard Icon Award, and the Michael Jackson Video Vanguard Award among other honors.
Her other ventures include beauty and clothing lines, fragrances, a production company, and a charitable foundation.
How to contact Jennifer Lopez
You can contact Jennifer Lopez via her social media profiles here
Personal life
Lopez was in a nearly decade-long relationship with David Cruz, her high school boyfriend, until the mid-1990s. She was married to Cuban waiter Ojani Noa from February 1997 to January 1998. 
She was married to Cris Judd, her former backup dancer, from September 2001 to June 2002.
After divorcing Judd, Lopez was in a relationship with actor and filmmaker Ben Affleck from mid-2002 to early 2004
She dated New York Yankees baseball player Alex Rodriguez from February 2017 to early 2021. They became engaged in March 2019
but postponed their wedding twice due to the pandemic. In response to tabloid speculation about the state of their relationship, they released a statement in March 2021, saying they were "working through some things". They announced the end of their relationship in April 2021
Jennifer Lopez Albums
On the 6 (1999)
J.Lo (2001)
This Is Me… Then (2002)
Rebirth (2005)
Como Ama una Mujer (2007)
Brave (2007)
Love? (2011)
A.K.A. (2014)
Films starred
Nurses on the Line: The Crash of Flight 7 (1993)
Money Train (1995)
Jack (1996)
Blood and Wine (1997)
Selena (1997)
Anaconda (1997)
U Turn (1997)
Out of Sight (1998)
Jennifer Lopez cars
Jennifer Lopez owns exotic cars like Rolls Royce Ghost, Porsche 911 GTS, Bentley Continental GTC, Cadillac Escalade and Aston Martin DB7 is also part of her car collection.
Jennifer Lopez net worth in Video
Jennifer Lopez net worth FAQ
What is Jennifer Lopez net worth?
Jennifer Lopez net worth 2021 is estimated at $450 million making her one of the richest musicians in the world
Why is JLo so rich?
Jennifer Lopez has multiple streams of income that contributes to her wealth. She is a successful singer, dancer, actress, producer and businesswoman
What do you think about Jennifer Lopez net worth ? leave your reply in the comments below
Source: Glusea
Content on this website is protected by DMCA.  Dont waste your time copying because you would eventually remove it.