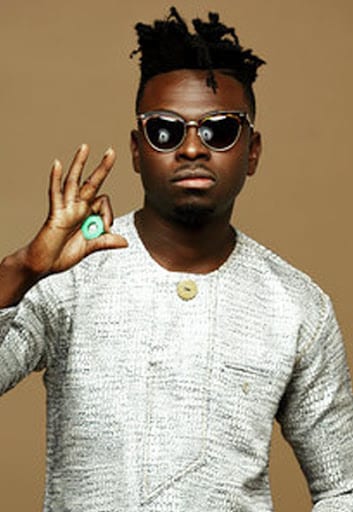 Kwaku Bediako net worth: Kwaku Badiako is a celebrated fashion designer in Ghana. He is the founder and creative director of Chocolate clothes. Kwaku Bediako net worth is estimated at $400 million.
Kwaku Bediako net worth
Kwaku Bediako was born on 7th May 1986. He is the last child out of five.
Kwaku attended University of Ghana Primary School Legon, then proceeded to Achimota School. He furthered his education in University of Ghana where he obtained a Bachelor of Arts and Science in Archaeology and Information Studies.
Career
Kwako was started his career at an early age. his mother bought a sewing machine for him whiles he was still a kid.
After University, he started an idea company called checkmates. Their services was marketing and business ideas. And this is how he met Mr Philip Ayesu (GM Multiproconcepts & CEO XMEN Grooming), whilst working with him the love of the art grew from movie scripting to clothing and he began to go for tutorials from different tailors in Accra.
Chocolate Clothes started in March 2013, and got incorporated in 2018.
Chocolate was inspired by the rich African values & culture and the desire to give a new meaning to how good looking Africa could look like.
Kwaku Bediako net worth
The famous fashion king Kwaku Bediako net worth is $400 million.
Chocolate clothes has been honoured to dress the black stars for the 2014 world cup.
Got featured on CNN African voices in January 2016, Vogue magazine in 2017 and BBC radio in 2018.
Won the EMY fashion designer award of the year in 2018.
Got featured in the Paris Fashion week through the African Fashion Fund.
Designs by Chocolate Clothes got showcased at the special banquet in honour of HRH Prince of Wales and Duchess of Cornwall hosted by the President of Ghana.
Designs by Chocolate Clothes also got showcased at the Fashion for peace show at Paris organized by the EU, African Fashion Fund, UN ITC-EFI and Ethical Fashion.
Kwaku won the best fashion designer of the year award during the 2018 EMY Africa Awards. He also won the maiden edition of Tailored African Fashion 2018, a project by African Fashion Fund