Kwadwo Asamoah Biography And Amazing Facts You Must Know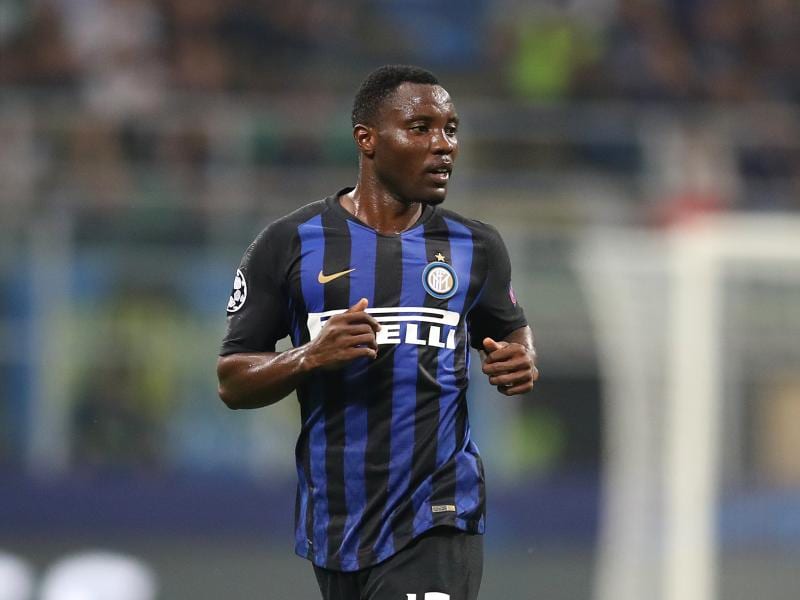 We bring to you Kwadwo Asamoah Biography and some amazing facts about the Ghanaian International you may have not heard. He is one the celebrated players in the current black stars team. He is
PLAYER DATA
| | |
| --- | --- |
| Name in home country: | Kwadwo Asamoah |
| Date of birth: | Dec 9, 1988 |
| Place of birth: | Accra |
| Age: | 30 |
| Height: | 1,73 m |
| Citizenship: | Ghana |
| Position: | Midfielder – Left Midfield |
| Foot: | left |
| Player agent: | P&P Sport Management S.A.M. |
| Current club: | Inter Milan |
| Joined: | Jul 1, 2018 |
| Contract expires: | 30.06.2021 |
| Outfitter: | Nike |
Kwadwo Asamoah was born in Accra, Ghana on born 9 December 1988. He was scouted playing for a local based club, which belongs to Kamara and was recommended by the scout Mr. Charles Mensah Gapson to the late Alhaji Sly Tetteh, former CEO of Liberty Professionals. He joined Swiss club Bellinzona and was loaned to Italian side Torino in the winter of 2007–08.
In June 2008, Asamoah was signed by Serie A club Udinese where he established himself and became a linch pin for both club and country. After some good performances at the 2010 World Cup and Africa Cup of Nations, he became a target of top clubs in Europe.]
READ Sarkodie Biography, And Life Facts
Kwadwo Asamoah Performance in Black Stars
Asamoah was given his debut for the Ghana national team, Black Stars, in 2006, under French manager Claude Le Roy. He represented Ghana in 2008 and 2010 editions of the Africa Cup of Nations, winning a bronze and a silver medal in the respective tournaments, and later in the 2012 and 2013 editions. He also appeared for Ghana at the 2010 FIFA World Cup and at the 2014 FIFA World Cup.
International Career
Asamoah and Udinese teammate Mauricio Isla both joined Juventus in July 2012 on co-ownership agreements, with Juventus paying €9 million for 50% of Asamoah's contract. He made his debut on 11 August 2012 against Napoli in the 2012 Supercoppa Italiana, scoring a goal as Juventus went on to win 4–2 after extra time. Due to his impressive performance against Napoli, Antonio Conte, who was Juventus's coach at the time, decided to start him in the opening league match of the 2012–13 season, against Parma, on 25 August: he made an immediate impact, by setting up Stephan Lichtsteiner's goal in a 2–0 home win. On 16 September, he scored his first goal with his new club in a 3–1 away league win over Genoa. Juventus went on to win the Serie A title that season. Asamoah was bought outright by Juventus in June 2013, signing a four-year deal with the club.
READ Shatta Wale Biography And Life Facts
On 9 March 2014, Asamoah scored a notable goal in a 1–0 home victory over Fiorentina, as Juventus went on to defend the Serie A title and the Supercoppa Italiana that season.
During the 2014–15 season, Asamoah suffered a severe knee injury in the 10th league match of the season, on 1 November 2014, against Empoli, ruling him out for most of the season. He was only first able to return to the team and resume training towards the end of the season, as Juventus won the Serie A title; he was therefore not able to appear in Juventus's Coppa Italia victory over Lazio in the final. He returned to the pitch on 23 May 2015, in a 3–1 home win over Napoli.
On 23 July 2016, Asamoah started for Juventus as captain on pitch in the opening game of 2016 International Champions Cup Australian version, as the club were drawn 1–1 with Melbourne Victory (Melbourne Victory won 4–3 on penalties), at Melbourne's Melbourne Cricket Ground. On 25 September 2016, it was confirmed that Asamoah would be sidelined for six weeks after limping off the pitch a day before away to Palermo with a sprained right knee; tests at the J-Medical centre revealed he suffered the complete tear of the medial meniscus ligament.
In January 2018, it was reported that Asamoah chose not to renew his contract with Juventus, which was set to expire in June later that year. He made his 150th appearance for Juventus in a 0–0 away draw against S.P.A.L. in Serie A, on 17 March.
In July 2018, Lega Serie A's registration confirmed that Asamoah had agreed to become an Inter player in May 2018; the signing was confirmed officially on 2 July. He made his Inter debut on 19 August, in a 1–0 away defeat to Sassuolo, the first match of the 2018–19 Serie A season.
Style of Play
A dynamic, hardworking, energetic, versatile and tactically intelligent player, Asamoah is primarily known for his pace, strength, stamina, and his outstanding technical characteristics, as well as his ability to read the game; although he primarily serves as a ball-winner, these attributes allow him to be effective both offensively and defensively, and enable him to play in several positions along the pitch in defence or midfield. A predominantly left-footed player, with Juventus, Asamoah has usually been deployed as a full-back, wing-back, or wide-midfielder on the left flank, although he had previously also been used in the centre as a defensive, central, box-to-box, or offensive midfielder prior to joining the club. In addition to his physical and athletic attributes, he is a very agile footballer, with good vision and an ability to make attacking runs and get into good offensive positions from which he can create chances for teammates with throughballs or deliveries into the area from the wing; he is also a neat passer, a powerful striker of the ball from distance, and a skilful dribbler.
KOJO ASAMOAH SALARY AND NET WORTH
Kwadwo Asamoah salary and net worth The primary source of wealth for Asamoah is his career as a professional footballer. His net worth as of 2017 was estimated to be $2.6 million. It was his accumulated wealth from Udinese and Juventus Football Clubs. Kojo's current salary at Inter Milan is said to be 2.5 million euros. His net worth is said to be $6 million. He is among the most paid Ghanaian soccer players. Football players earn a fortune from their careers. They tend to live luxurious lives, and it is worth it after all the struggle. He is not different. He loves buying new cars. Kwadwo Asamoah cars are posh, especially the latest 'toy', a customized dodge challenger.
Kwadwo Asamoah Family
Kwadwo Asamoah wife is called Abena. They have been in marriage since 2012. The couple have two cute children, Jason (son) and Jada Asamoah (daughter). The family lives in Turin, Italy. Kwadwo has been secretive about his family background and prefers to have it low profile. Nevertheless, his younger sibling, Gabriel Asamoah, once appeared on the headlines back in 2013 when he was in trials with Udinese Football Club.
Facts About Kwadwo Asamoah Biography
Kwadwo Asamoah is a reserved person and prefers to live a low profile life
Kwadwo Asamoah has played 73 matches for black stars scoring 4 goals
Kwadwo Safo Kantanka Biography Cars, Net Worth And Companies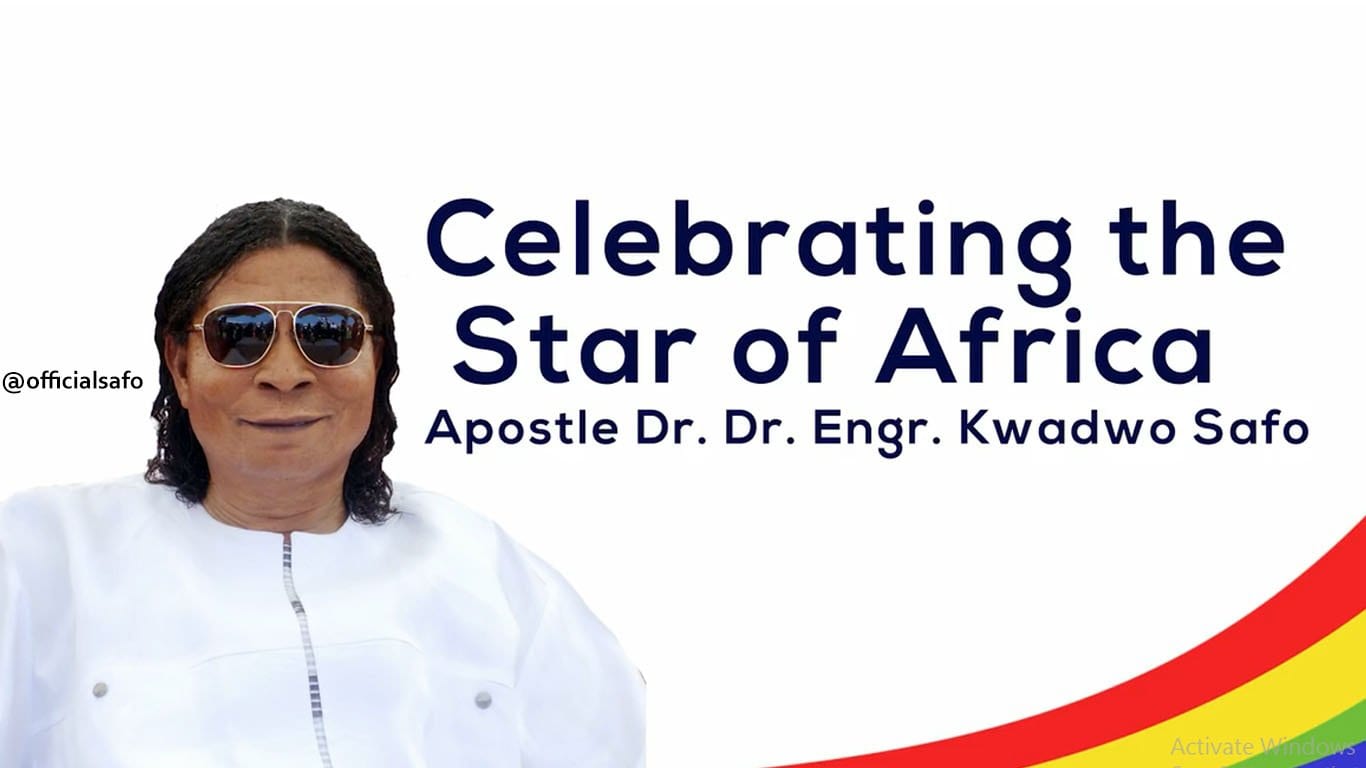 Apostle Dr. Kwadwo Safo Kantanka is a mysterious but great man to have surfaced on the earth.
He is a preacher, inventor, innovator, Physicist, Chemist, Biologist, agriculturalist, philanthropist and the Star of Africa.
He is the world's greatest multi-dimensional scientist and technologist of all times and has carried out the greatest philanthropic activity in Ghana.
He funds all these exercises with revenue from his numerous investments.
He is also the founder of the Kristo Asafo church, Great KOSA network of companies and many other institutions. His mission is to redeem Africa from bondage.
Early Life
Apostle Dr Kwadwo Safo Kantanka was born on 26th August 1948 at Bekwai in the Ashanti Region of Ghana.
As a child, he had deep passion for science and technology. After closing from school, he would quickly do his home work and rush to the farm to get sticks for designing cars, helicopters, planes, etc.
He designed machines and automobiles that had never been seen in the town.
The level of wisdom displayed by the young Kwadwo Safo Kantanka through his speech and handicrafts astonished lots of people.
This earned him great respect from the community including the youth and the elderly.
Apart from his deep interest in studying nature, he loved sports. He was a very good footballer, musician and dancer.
It is therefore not surprising that he started manufacturing musical instruments at the early part of his life.
After basic school, he attended the Ghana Technical Works Institute in Kumasi. He thereafter had a three-year stint as a welder at the Volta Aluminum Company (VALCO).
Founding of Kristo Asafo
On the 3rd of February 1971, he founded his church, Kristo Asafo (Christ Reformed Church).
The infant Kristo Asafo faced some economic challenges. To solve these, Apostle Safo Kantanka embarked on preparing soaps that cured skin diseases.
Many were amazed to see a man of God roaming through towns and villages with soap on his head and advertising with his mouth to attract customers.
This made some people to question his legitimacy of being a man of God but Apostle Safo Kantanka was not bordered about this.
He knew he was a great man and had a special mission to accomplish on earth but it was just a matter of time.
He also embarked on selling cooking oil and foodstuff, farming, fishing and many other trades and entrepreneurial ventures.
He did all these alongside the preaching of the gospel.
From this humble beginning, it appeared to lots of people as a shock when they saw him donating the little he had to the poor and needy in society.
He also manually dug wells for villages and communities to aid them obtain good drinking water. All these were done wholeheartedly and free of charge.
READ Kwami Sefa Kayi Profile, Net Worth, Cars And Salary
Apostle Kwadwo Safo Kantanka and his Kristo Asafo were synonymous to philanthropy.
In 1980, Apostle Kwadwo Safo Kantanka began organising annual charity shows where lots of food stuff from his farms, clothing and other items were distributed to the poor and needed in society.
He also exhibited some of his inventions and innovations on such shows. In the year 2013 he organised the 33rd annual edition of the said show.
Apostle Dr Safo Kantanka and the Kristo Asafo are famous for philanthropy and service to the needy in society.
READ OSEI KWAME DESPITE NET WORTH
The Kristo Asafo started as a church in Accra New town without any branch. Today, the Kristo Asafo has 137 branches in Ghana and other international branches in Verona (Italy), London (United Kingdom) and the United States.
The Kristo Asafo (Christ reformed Church), apart from its believe in the trinity, also believe that the infinite intelligence that God has given to mankind is not limited to one race and that by hard work and perseverance through science and technology as demonstrated by its visionary leader, Apostle Dr. Kwadwo Safo Kantanka, Africa will be redeemed.
Miracles
Apostle Dr. Kwadwo Safo Kantanka is a special Man of God. He preaches the gospel and performs miracles within and outside the congregation of his church.
From healing the sick; raising the dead; commanding the ground to split open for water and Tilapia to emerge and form a fish pond (at Adansie in Ashanti Region) and many other wonders beyond the scope of this text, he reminds people that "miracle is not my mission on earth".
Kwadwo Safo Kantanka Investments
Apostle Dr. Kwadwo Safo Kantanka is a man of few words and an optimist. As industrious and business minded as he is, he has invested in many businesses including the following:
Great KOSA Company Limited: This is a conglomerate involved in inventions, innovations and other activities.
It has various divisions and sub-divisions such as the Foundry and Pattern Development division, Plant Medicine division, Building and Construction division, Mechanical and Automobile division, Radio and Transmission division, Electricals and electronics division etc.
Content on this website is protected by DMCA.  Dont waste your time copying because you would eventually remove it.