Kwadwo Asamoah Biography And Amazing Facts You Must Know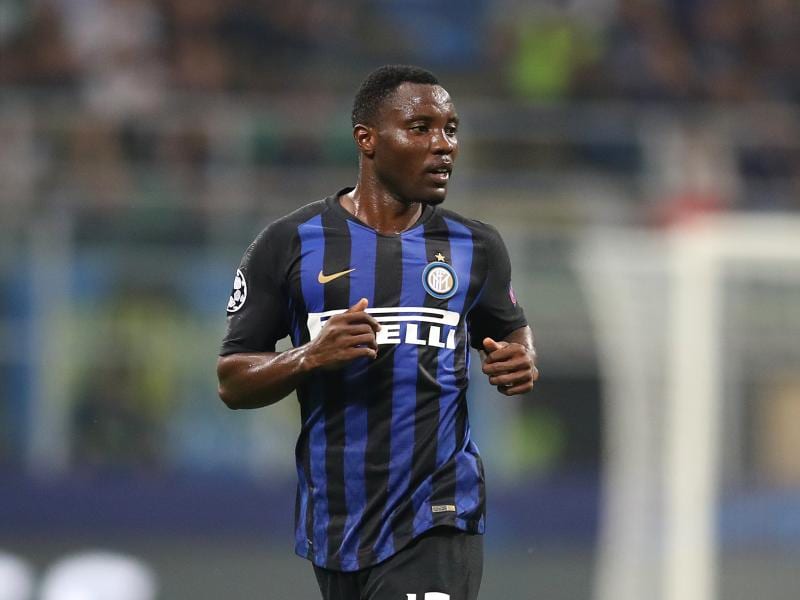 We bring to you Kwadwo Asamoah Biography and some amazing facts about the Ghanaian International you may have not heard. He is one the celebrated players in the current black stars team. He is
PLAYER DATA
| | |
| --- | --- |
| Name in home country: | Kwadwo Asamoah |
| Date of birth: | Dec 9, 1988 |
| Place of birth: | Accra |
| Age: | 30 |
| Height: | 1,73 m |
| Citizenship: | Ghana |
| Position: | Midfielder – Left Midfield |
| Foot: | left |
| Player agent: | P&P Sport Management S.A.M. |
| Current club: | Inter Milan |
| Joined: | Jul 1, 2018 |
| Contract expires: | 30.06.2021 |
| Outfitter: | Nike |
Kwadwo Asamoah was born in Accra, Ghana on born 9 December 1988. He was scouted playing for a local based club, which belongs to Kamara and was recommended by the scout Mr. Charles Mensah Gapson to the late Alhaji Sly Tetteh, former CEO of Liberty Professionals. He joined Swiss club Bellinzona and was loaned to Italian side Torino in the winter of 2007–08.
In June 2008, Asamoah was signed by Serie A club Udinese where he established himself and became a linch pin for both club and country. After some good performances at the 2010 World Cup and Africa Cup of Nations, he became a target of top clubs in Europe.]
READ Sarkodie Biography, And Life Facts
Kwadwo Asamoah Performance in Black Stars
Asamoah was given his debut for the Ghana national team, Black Stars, in 2006, under French manager Claude Le Roy. He represented Ghana in 2008 and 2010 editions of the Africa Cup of Nations, winning a bronze and a silver medal in the respective tournaments, and later in the 2012 and 2013 editions. He also appeared for Ghana at the 2010 FIFA World Cup and at the 2014 FIFA World Cup.
International Career
Asamoah and Udinese teammate Mauricio Isla both joined Juventus in July 2012 on co-ownership agreements, with Juventus paying €9 million for 50% of Asamoah's contract. He made his debut on 11 August 2012 against Napoli in the 2012 Supercoppa Italiana, scoring a goal as Juventus went on to win 4–2 after extra time. Due to his impressive performance against Napoli, Antonio Conte, who was Juventus's coach at the time, decided to start him in the opening league match of the 2012–13 season, against Parma, on 25 August: he made an immediate impact, by setting up Stephan Lichtsteiner's goal in a 2–0 home win. On 16 September, he scored his first goal with his new club in a 3–1 away league win over Genoa. Juventus went on to win the Serie A title that season. Asamoah was bought outright by Juventus in June 2013, signing a four-year deal with the club.
READ Shatta Wale Biography And Life Facts
On 9 March 2014, Asamoah scored a notable goal in a 1–0 home victory over Fiorentina, as Juventus went on to defend the Serie A title and the Supercoppa Italiana that season.
During the 2014–15 season, Asamoah suffered a severe knee injury in the 10th league match of the season, on 1 November 2014, against Empoli, ruling him out for most of the season. He was only first able to return to the team and resume training towards the end of the season, as Juventus won the Serie A title; he was therefore not able to appear in Juventus's Coppa Italia victory over Lazio in the final. He returned to the pitch on 23 May 2015, in a 3–1 home win over Napoli.
On 23 July 2016, Asamoah started for Juventus as captain on pitch in the opening game of 2016 International Champions Cup Australian version, as the club were drawn 1–1 with Melbourne Victory (Melbourne Victory won 4–3 on penalties), at Melbourne's Melbourne Cricket Ground. On 25 September 2016, it was confirmed that Asamoah would be sidelined for six weeks after limping off the pitch a day before away to Palermo with a sprained right knee; tests at the J-Medical centre revealed he suffered the complete tear of the medial meniscus ligament.
In January 2018, it was reported that Asamoah chose not to renew his contract with Juventus, which was set to expire in June later that year. He made his 150th appearance for Juventus in a 0–0 away draw against S.P.A.L. in Serie A, on 17 March.
In July 2018, Lega Serie A's registration confirmed that Asamoah had agreed to become an Inter player in May 2018; the signing was confirmed officially on 2 July. He made his Inter debut on 19 August, in a 1–0 away defeat to Sassuolo, the first match of the 2018–19 Serie A season.
Style of Play
A dynamic, hardworking, energetic, versatile and tactically intelligent player, Asamoah is primarily known for his pace, strength, stamina, and his outstanding technical characteristics, as well as his ability to read the game; although he primarily serves as a ball-winner, these attributes allow him to be effective both offensively and defensively, and enable him to play in several positions along the pitch in defence or midfield. A predominantly left-footed player, with Juventus, Asamoah has usually been deployed as a full-back, wing-back, or wide-midfielder on the left flank, although he had previously also been used in the centre as a defensive, central, box-to-box, or offensive midfielder prior to joining the club. In addition to his physical and athletic attributes, he is a very agile footballer, with good vision and an ability to make attacking runs and get into good offensive positions from which he can create chances for teammates with throughballs or deliveries into the area from the wing; he is also a neat passer, a powerful striker of the ball from distance, and a skilful dribbler.
KOJO ASAMOAH SALARY AND NET WORTH
Kwadwo Asamoah salary and net worth The primary source of wealth for Asamoah is his career as a professional footballer. His net worth as of 2017 was estimated to be $2.6 million. It was his accumulated wealth from Udinese and Juventus Football Clubs. Kojo's current salary at Inter Milan is said to be 2.5 million euros. His net worth is said to be $6 million. He is among the most paid Ghanaian soccer players. Football players earn a fortune from their careers. They tend to live luxurious lives, and it is worth it after all the struggle. He is not different. He loves buying new cars. Kwadwo Asamoah cars are posh, especially the latest 'toy', a customized dodge challenger.
Kwadwo Asamoah Family
Kwadwo Asamoah wife is called Abena. They have been in marriage since 2012. The couple have two cute children, Jason (son) and Jada Asamoah (daughter). The family lives in Turin, Italy. Kwadwo has been secretive about his family background and prefers to have it low profile. Nevertheless, his younger sibling, Gabriel Asamoah, once appeared on the headlines back in 2013 when he was in trials with Udinese Football Club.
Facts About Kwadwo Asamoah Biography
Kwadwo Asamoah is a reserved person and prefers to live a low profile life
Kwadwo Asamoah has played 73 matches for black stars scoring 4 goals
Joshua Clottey net worth and Biography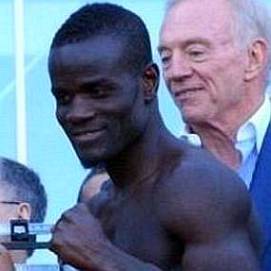 Glusea.com brings to you Joshua Clottey net worth and Biography
Joshua Clottey is a Ghanaian former professional boxer who competed from 1995 to 2019 and held the IBF welterweight title from 2008 to 2009.
Born in Accra, Ghana, Clottey now lives in The Bronx, New York. At the peak of his career, he was notable for his exceptionally durable chin, and was never stopped in any of his five losses. his recent fight which he won was with opponent Azziz Mponda from Tanzania. Clottey won by TKO in round 8.
Joshua Clottey net worth
Read Richest Footballers in Ghana
As a child in his native Ghana, Clottey had a passion for football, a sport that was also played by his father. Clottey moved and spent a few years in the United Kingdom then later to the United States.
Professional career
Clottey rose to prominence by winning his first twenty fights, including 14 by knockout. His performance set him up to fight Carlos Baldomir, in a title defense by Baldomir for the WBC international welterweight title.
Clottey was winning until the 10th round, where he was penalized two points for an intentional head butt. After another clash of heads, Clottey was disqualified.
Clottey rebounded from the controversial loss by winning the African Boxing Union welterweight title in his next fight. He then rolled off a 10 fight winning streak highlighted by his first win on American soil and capture of several minor welterweight and middleweight titles.
Joshua Clottey net worthOn June 13, 2009, Clottey faced Miguel Cotto in New York City at Madison Square Garden for the WBO welterweight title. Cotto dropped Clottey in the first with a jab. Cotto was cut in the third round by an accidental head butt. Clottey's combinations throughout the fight gave Cotto problems. Cotto emerged the winner with a controversial split decision
Read Mayweather Net Worth
Joshua Clottey's Biggest Fight
Clottey had great fights in his career, but the one fight that will forever remain in his memory was the fight against Manny Pacquiao.
on March 13, 2010 Joshua Clottey battled  Manny at the Dallas Cowboys Stadium following the disagreement on terms of a proposed boxing match between Manny Pacquiao and Floyd Mayweather Jr. Clottey lost to Pacquiao by unanimous decision.
Pacquiao threw a total of 1231 punches in the fight, missing 985 and landing 246. Clottey threw a total of 399 punches, 291 missed and 108 hit Manny.
On August 23, 2013, Star Boxing announced Clottey's return to boxing as they have signed the former champion to a contract. Clottey returned to the ring on September 14, 2013, when he faced Dashon Johnson. Clottey defeated Johnson via unanimous decision.
Joshua Clottey's Fighting Style
Clottey has a balanced combination of size, speed, stamina, power, endurance, ring savvy, and a solid chin. In addition, he is an accurate, efficient puncher with effective countering ability.
His defensive skills are top-notch; he stands upright while holding his arms and gloves high to protect himself, which is similar to Winky Wright's defensive stance.
Joshua Clottey Net Worth
Joshua Clottey net worth is estimated at $11 million. He is one of the great athletes from Ghana to have chalked international success.
Amazing Facts About Joshua Clottey
Joshua Clottey was never defeated by TKO during his career
Joshua fought 47 bouts, winning 42, lost 5( one was a disqualification)
24 of Clottey's victories were TKOs
Clottey is rated the second greatest boxer from Ghana begin Azumah Nelson by Pro Boxing
Joshua is also known as Grand Master
Joshua Clottey wins a decision at Minute Maid Park PHOTO: @muls96 for @GoldenBoyBoxing / @GettySport #boxing pic.twitter.com/Hdph904Goz

— Ed Mulholland (@muls96) May 9, 2015
Content on this website is protected by DMCA.  Dont waste your time copying because you would eventually remove it.