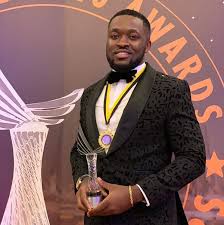 Kennedy Osei recently had  one of the flamboyant weddings  to have taken place in Ghana. How well do you know him?. In this post, we bring to you Kennedy Osei biography.
Kennedy is  the eldest son of Dr Osei Kwame Despite, CEO of the Despite Group of Companies, he has been an outstanding director of the Despite company  team and his professionalism and admirable personal qualities in handling the businesses under one of the biggest conglomerate in Ghana is impressive and undoubted.
Apart from that, Ken has been in the REAL ESTATES business for almost a decade, master minding the building of lots of properties and renting some within the Greater Accra and Ashanti Region.
Read Osei Kwame Despite Biography
Kennedy Osei Occupation
He also controls the following in various capacities as follows:
Managing Director – Golden Crest Hotel and Golden Crystal Hotel
Director, Aerial Plus Service- A company that is into power line inspections, advertisement and other media content provision
Director, Nextbite Company Ltd – Importers of Food products and confectionaries
Founding Member, TRIBAL AFRICA – a movement of young Africans set up to promote African Culture and Heritage.
Kennedy Osei Biography
Educational background
Ken holds a Master's degree in Money, Banking & Finance from the University of Birmingham in England
Bachelor of Science Degree in Business Administration (Banking & Finance Option) from the University of Ghana and an LLB Law from the Mountcrest University College.
He is also a proud Santaclausian hailing from Adisadel College, Cape Coast and had his elementary Education at the Rev. John Teye Memorial Institute, Accra.
Kennedy Osei  accomplishments
Ken has refurbished a library for Rev. John Teye Memorial Institute, his alma matar.
He's organised a free talk on "Evolving the African Narrative: Focus on Deriving Economic Benefit from African Emerging Dominance in Pop Culture" With The Tribal Africa X Open Space Team at the Kempinski Hotel, Accra, Spearheading the Despite Media annual Free Health Care Programme and Championing and executing projects donated by Dr. Osei Kwame (DESPITE).
Read Dr. Fadda Dickson Biography
This  includes 37 Military Hospital's "Despite Children's Block" which contains the Oncology department, Children's physiotherapy department and wards; the Wiamose Police Station Complex, the Tesano Police Station and many others.

In addition to Ken's impressive portfolio of leadership qualities, professional accomplishments and charitable works within the Despite Group and other self-owned businesses and associates, he is one of the most disciplined and focused young entrepreneurs of our time.
Read Osei Kwame Despite Net worth
Considering his affluent background, Diligence, integrity and selflessness are his hallmarks when one encounters him. Ken is also humble, respectful, courageous and his wisdom as a discerning listener is impeccable.
Joshua Clottey net worth and Biography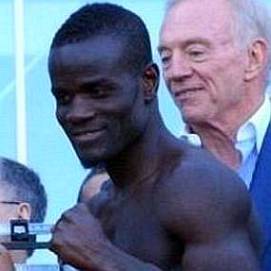 Glusea.com brings to you Joshua Clottey net worth and Biography
Joshua Clottey is a Ghanaian former professional boxer who competed from 1995 to 2019 and held the IBF welterweight title from 2008 to 2009.
Born in Accra, Ghana, Clottey now lives in The Bronx, New York. At the peak of his career, he was notable for his exceptionally durable chin, and was never stopped in any of his five losses. his recent fight which he won was with opponent Azziz Mponda from Tanzania. Clottey won by TKO in round 8.
Joshua Clottey net worth
Read Richest Footballers in Ghana
As a child in his native Ghana, Clottey had a passion for football, a sport that was also played by his father. Clottey moved and spent a few years in the United Kingdom then later to the United States.
Professional career
Clottey rose to prominence by winning his first twenty fights, including 14 by knockout. His performance set him up to fight Carlos Baldomir, in a title defense by Baldomir for the WBC international welterweight title.
Clottey was winning until the 10th round, where he was penalized two points for an intentional head butt. After another clash of heads, Clottey was disqualified.
Clottey rebounded from the controversial loss by winning the African Boxing Union welterweight title in his next fight. He then rolled off a 10 fight winning streak highlighted by his first win on American soil and capture of several minor welterweight and middleweight titles.
Joshua Clottey net worthOn June 13, 2009, Clottey faced Miguel Cotto in New York City at Madison Square Garden for the WBO welterweight title. Cotto dropped Clottey in the first with a jab. Cotto was cut in the third round by an accidental head butt. Clottey's combinations throughout the fight gave Cotto problems. Cotto emerged the winner with a controversial split decision
Read Mayweather Net Worth
Joshua Clottey's Biggest Fight
Clottey had great fights in his career, but the one fight that will forever remain in his memory was the fight against Manny Pacquiao.
on March 13, 2010 Joshua Clottey battled  Manny at the Dallas Cowboys Stadium following the disagreement on terms of a proposed boxing match between Manny Pacquiao and Floyd Mayweather Jr. Clottey lost to Pacquiao by unanimous decision.
Pacquiao threw a total of 1231 punches in the fight, missing 985 and landing 246. Clottey threw a total of 399 punches, 291 missed and 108 hit Manny.
On August 23, 2013, Star Boxing announced Clottey's return to boxing as they have signed the former champion to a contract. Clottey returned to the ring on September 14, 2013, when he faced Dashon Johnson. Clottey defeated Johnson via unanimous decision.
Joshua Clottey's Fighting Style
Clottey has a balanced combination of size, speed, stamina, power, endurance, ring savvy, and a solid chin. In addition, he is an accurate, efficient puncher with effective countering ability.
His defensive skills are top-notch; he stands upright while holding his arms and gloves high to protect himself, which is similar to Winky Wright's defensive stance.
Joshua Clottey Net Worth
Joshua Clottey net worth is estimated at $11 million. He is one of the great athletes from Ghana to have chalked international success.
Amazing Facts About Joshua Clottey
Joshua Clottey was never defeated by TKO during his career
Joshua fought 47 bouts, winning 42, lost 5( one was a disqualification)
24 of Clottey's victories were TKOs
Clottey is rated the second greatest boxer from Ghana begin Azumah Nelson by Pro Boxing
Joshua is also known as Grand Master
Joshua Clottey wins a decision at Minute Maid Park PHOTO: @muls96 for @GoldenBoyBoxing / @GettySport #boxing pic.twitter.com/Hdph904Goz

— Ed Mulholland (@muls96) May 9, 2015
Content on this website is protected by DMCA.  Dont waste your time copying because you would eventually remove it.