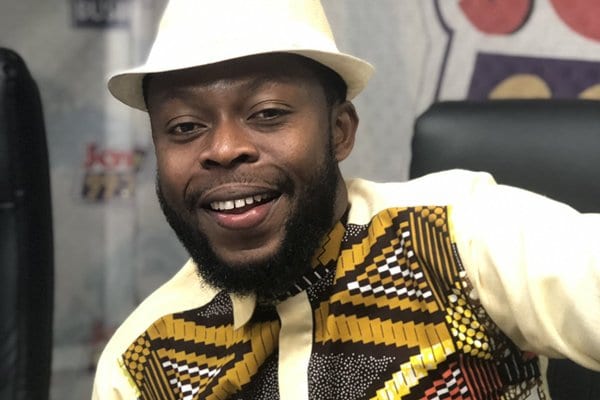 Kalybos net worth , How much exactly is he worth? Read on to find out.
Richard Kweku Asante popularly known as Kalybos, is a Ghanaian Comedian who came to light through his role in the "Boys Kasa" comic series and now an actor as well.
Early Life of Kalybos
Kalybos was born on April 27, 1988 to Mr. Peter Owusu Mensah and Madam Felicia Owusu. He attended De-youngsters International and St. Anthony's preparatory school in Accra for his basic education and had his secondary education at Suhum Secondary Technical School where he studied Building Construction. He furthered at the National Film and Television Institute (NAFTI). Kalybos graduated with a best student honor from NAFTI and with a bachelors degree in Cinematography
READ Amazing Facts About Sarkodie You Never Knew
ACTING CAREER
Richard Asante became an instant hit on the screens due to his background in the creative arts industry and naturally being gifted. Richard has always been passionate and fascinated about the creative arts industry and cinematography.
In 2010, he joined Shirley Frimpong Manso's Sparrow Production as an assistant Camera operator with his role model, Mr. John Passah who was then the Director of Photography. He was motivated by his stint with Sparrow Production to develop his inherent passion.
READ Sarkodie Net worth
Kalybos Awards and  Nominations
1. 2014 Winner of Ghana Movie Awards for DISCOVERY OF THE YEAR
2. 2014 Nominee for Ghana Tertiary Awards in Best Actor and Student of the year
3. 2015 Nominee for Ghana Movie Awards in Favorite Actor
4. 2015 Nominee for Ghana Tertiary Awards in Best Actor and Student of the year
5. 2015 Nominee for Africa Youth Choice Awards in Best New Act
6. 2016 Winner of Golden Movie Awards for Golden Actor in Comedy
7. 2016 Nominee for Exclusive Men's Award
8. 2016 Winner in 23rd NAFTI Film Festival Awards for Best Cinematography
9. 2017 Winner of Black British Entertainment Awards in Best International Award
10. 2017 Winner of Ghana Nigeria Achievers Awards in Comedy
11. 2017 Nominee for Ghana Entertainment Awards USA for Lead Actor in Film
12. 2017 Nominee for Golden Movie Awards in Supporting Actor in Comedy
13. 2018 Nominee in Ghana Movie Awards for Lead Actor
READ SHATTA WALE NET WORTH 2019
Kalybos Films
RICHARD ASANTE (KALYBOS) has acted in several films, including
• KALYBOS IN CHINA
• AMEKYE & DEDE
• JOHN AND JOHN
• ASYLUM IS DOWN
• LOVE LANGUAGE
• MAAME HWE
• 3 BROKE GUYS
• KOBOLOR
• CHOCOLATE CITY
• THE DIVA AND A STRANGER
• THE NEW ADABRAKA
• 3 IDIOTS & A WISE MAN
• OKOMFO ANOKYE POMA
• GHANIAJA
• THE 2 PILOTS
• GHETTO HEROS
Kalybos Net worth
Kalybos net worth is estimated at $2 million
Bryce Young Net Worth 2022, Career, Awards and Salary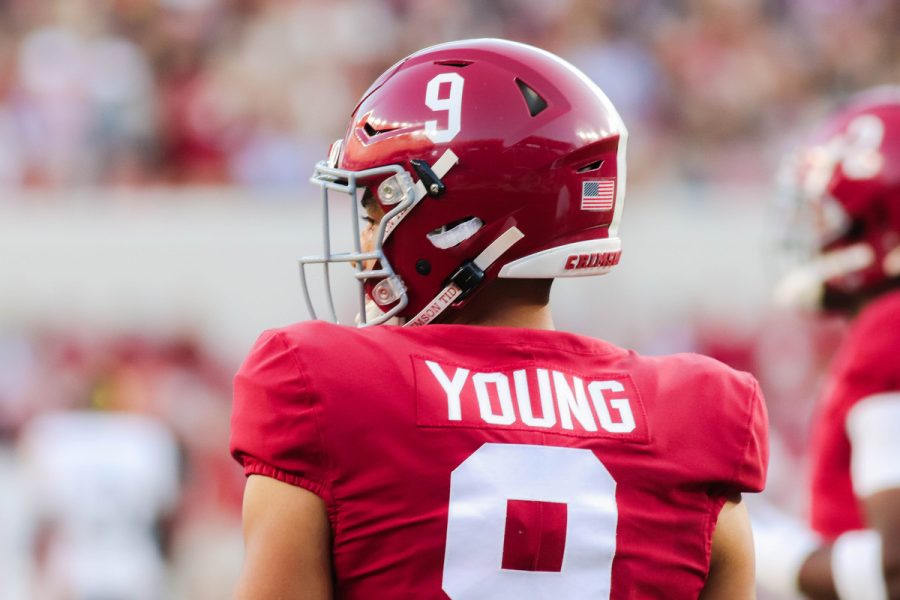 How much is Bryce Young Net Worth?
Full Name: Bryce Christopher Young
Date of Birth: July 5, 2001
Nationality: American
Source of Wealth: American Football
Bryce Young Net Worth and Biography
Bryce Young Net Worth 2022: Bryce Christopher Young is a young talented American football quarterback, currently plying his trade at Alabama Crimson Tide. 
He started playing American football right from when he was at Mater Dei High School in Santa Ana, in California. He currently holds the record for the highest passing yards in a single game by an Alabama quarterback.
Check out the richest footballers in the world list
At twenty years of age, Bryce Young has already announced his presence as one of the most sought after quarterbacks in American football.
For someone who is still a newbie in the American football system, Bryce Young Net Worth and salary are jaw dropping. In this article, we will be taking a look at Bryce Young's career, parents, age and achievements so far.
Bryce Young Biography
Bryce Young was born in Philadelphia, Pennsylvania, USA, on the 25th of July, 2001. His parents are Craig and Julie Young. Bryce later moved with his parents to Pasadena, California, where he spent the most part of his teenage years.
Bryce Young attended Cathedral High School, and later moved to Mater Dei HIGH school where he began nurturing is his desire and passion for American football.
Bryce was the Los Angeles Times Player of the Year as a senior, as well as California's Gatorade Football Player of the Year after making a record throw for 4,528 yards and 58 touchdowns.
He also won the USA Today High School Offensive Player of the Year award for his exceptional talents and performance as a quarterback.
Bryce was initially committed to playing for the University of Southern California before switching to allegiance to University of Alabama where he played football for.
College Career
As a Rookie
During his rookie year at Alabama, Bryce Young was deployed as a backup junior quarterback to Mac Jones which spanned through the 2020 season.
He made his college debut on September 26, 2020 in the late third quarter against Missouri at Faurot Field. Bryce Young went on to record 5-of-8 for 54 passing yards with two rushing yards on four attempts.
Bryce also featured in nine games in 2020, ending the season with a total of 156 passing yards and one touchdown.
Sophomore year
Bryce Young debuted for Crimson Tide as a starting quarterback on the 4th of September, 2021. Young also passed for 344 yards and four touchdowns, in 44-13 win over No. 14 Miami (Florida).
He also threw another record 559 yards to break Alabama school record for passing yards in a single game, on November 29, 2021. This feat set Bryce as the new record holder of the most passing yards in a single yard, surpassing former record holder, Scott Hunter.
On December 11, 2021, Young won the Heisman Trophy, becoming the first Alabama quarterback to win.
Bryce Young Net Worth
Bryce Young net worth 2022 is estimated at around $1 million. his annual income is $250,000. The primary source of his income comes from playing football at various championships and other matches. 
College statistics
How tall IS Bryce Young?
The young sensation, Bryce Young is 6 ft 0 in (1.83 m).
Bryce Young Weight
Regarding Bryce Young's weight, he weighs 194 lb (88 kg).
Career Highlights
College – Alabama (2020–present)
Bowl games– 2021 Rose Bowl, 2021 CFP National Championship
High school – Mater Dei (Santa Ana, California)
Awards and Achievements
Heisman Trophy (2021)
Maxwell Award (2021)
Davey O'Brien Award (2021)
SEC Offensive Player of the Year (2021)
AP College Football Player of the Year (2021)
SEC Championship Game MVP (2021)
First team All-SEC (2021)
CFP national champion (2020)
Pete Dawkins Trophy (2020)
USA Today Offensive Player of the Year (2019)
USA Today High School All-American (2019)
Bryce Young Salary
Bryce Young currently earns $250,000 per year.
Bryce Young Net Worth Summary
Bryce Young currently sits on a net worth of $1 million. This is as a result of his awards which comes with monetary prizes.
Recommended
Source: Glusea
Content on this website is protected by DMCA.  Dont waste your time copying because you would eventually remove it.