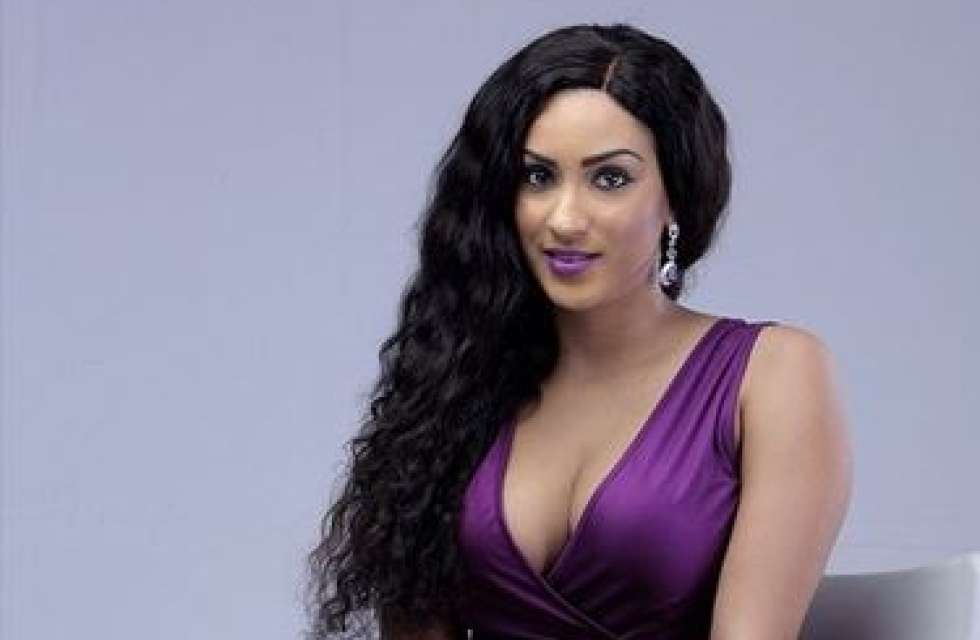 Read about Juliet Ibrahim Net worth here
Juliet Ibrahim Net worth is estimated as $550, 000. Fine out why.
Juliet was born in Liberia to a Lebanese father and a Liberian mother. She was born on 3rd March in the early 1980s. She is the first child and has two sisters; Sonia, Nadia and a brother. Juliet along with her siblings spent the longest part of their childhood in Lebanon and Ivory Coast due to the war in Liberia. She had her primary education in Lebanon, then proceeded to Ivory Coast for her secondary education where she lived with her parents. She studied at the Ghana Institute of Languages , where she studied English, French and Spanish. She also studied Marketing, Advertising and Public Relations at the Ghana Institute of Journalism. She can speak English, French and Spanish
READ Top 10 Richest Kumawood Stars And Thier Net Worth
She made her first acting debut in the 2007 film Crime to Christ starring Majid Michel. Juliet's first Nollywood film was Yankee Boys and she has features in more than 50 films afterward. In 2014 she produced her first film Number One Fan, where she stars as an actress being stalked on by a fan in the film. Her 2nd movie 'Shattered Romance'  which paraded Nigerian and Ghanaian actors, launched amidst fanfare in Accra, Ghana on 5 December 2014. Her new TV series; 'Every Woman Has A Story' where she debuted her directorial skills is airing on Terrestrial Tv and her new Reality Show, The Perfect Assistant, TPA will be unveiled soon. She has also featured in Twi movies, in Yoruba language films. and also a Hausa Language film Actress stars in 1st Hausa movie "Ladan Noma.
READ Richest Celebrities in Ghana
Juliet Ibrahim Awards
2010: Achievement Award – City People Magazine, Accra
2010: Ghana Movie Personality of the Year – City People Magazine, Lagos
2010: Best Lead Actress in a movie – Ghana Movie Awards
2014: Best Ghanaian Actress – City People Entertainment
2016: Actress of the year – Starzzawards
Philanthropic  works
Juliet's love and compassion for people led her to set up the Juliet Ibrahim Foundation (JIF) which was launched in December 2011 to start an awareness campaign about cancer of the kidney.
The JIF is aimed at helping Ghanaians, Nigerians and other West African citizens to know their status and prevent kidney cancer from getting to the incurable stage.
She is also a strong advocate for the fight against Ebola, a cause she's so bent on achieving and she even has an audio and video awareness song on the killer virus.
Juliet Ibrahim Net Worth
Juliet's net worth is estimated as $550, 000.  Besides acting Juliet is a business-oriented person who proudly owns: House Of Glamour, Shades by Juliet Ibrahim eye lashes and a production house; Jewelz Productions. She is also a musician and with four single already.
Dwayne Johnson Net Worth 2021 Forbes
Dayne Johnson net worth 2021 is estimated at $350 million making him one of the richest actors in the world. His films have grossed over $3.5 billion in North America and over $10.5 billion worldwide, making him one of the highest-grossing box-office stars of all time.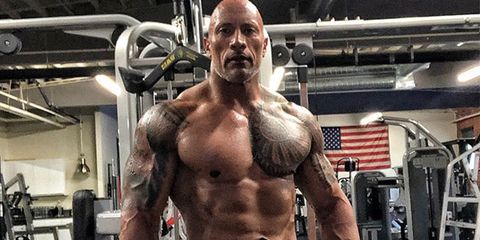 Dwayne Johnson net worth and biography
Dwayne Johnson net worth 2021: Dwayne Douglas Johnson  also known by his ring name The Rock, is an American-Canadian actor, producer, businessman, and former professional wrestler and football player. Regarded as one of the greatest professional wrestlers of all time, he wrestled for the World Wrestling Federation (WWF, now known as WWE) for eight years prior to pursuing an acting career. His films have grossed over $3.5 billion in North America and over $10.5 billion worldwide, making him one of the world's highest-grossing and highest-paid actors. Dwayne Johnson net worth is estimated as $350 million. Keep reading to find more about him here
Dwayne Johnson net worth Profile
Net worth
$350 million
Full name
Dwayne Douglas Johnson
Date of birth
May 2, 1972
nationality
American
Canadian
Occupation
Professional actor
Marital status
married
Years active
1999–present
Early Life
Dwayne Douglas Johnson was born on May 2, 1972, in Hayward, California, to Ata Johnson and former professional wrestler Rocky Johnson .
Johnson briefly lived in New Zealand with his mother's family, where he attended Richmond Road Primary School in Grey Lynn before returning to the United States. He then attended Montclaire Elementary School in Charlotte, North Carolina before moving to Hamden, Connecticut, where he spent a couple of years at Shepherd Glen Elementary School and Hamden Middle School.
Johnson spent his high school years at President William McKinley High School in Honolulu, Hawaii, Glencliff High School and McGavock High School in Nashville, Tennessee, and Freedom High School in Bethlehem, Pennsylvania.
He was arrested multiple times for fighting, theft, and check fraud before the age of 17. Johnson also began playing sports, joining his high schools' gridiron football, track and field and wrestling teams.
Johnson is half-Black and half-Samoan. His father was a Black Canadian, from Nova Scotia, and part of the first Black tag team champions in WWE history along with Tony Atlas.
His mother is Samoan and the daughter of Peter Maivia, who was also a pro wrestler. Maivia's wife, Lia, was the first female pro wrestling promoter, taking over Polynesian Pacific Pro Wrestling after her husband's death in 1982, until 1988.
Through his grandfather Maivia, Johnson is considered a non-blood relative to the Anoa'i wrestling family. In 2008, Johnson inducted his father and grandfather into the WWE Hall of Fame.
Read Richest Actors in the World
Career
Johnson played college football at the University of Miami, and won a national championship in 1991. He aspired a professional career in football, but went undrafted in the 1995 NFL Draft. He signed with the Calgary Stampeders of the Canadian Football League (CFL), but was cut from the team in his first season.
Wresting
 Part of the Anoa'i family, Johnson's father Rocky and maternal grandfather Peter Maivia were professional wrestlers, and he secured a contract with the WWF in 1996. He rose to prominence after developing the gimmick of a charismatic, boastful, trash-talker and helped usher in the Attitude Era, an industry boom period in the late 1990s and early 2000s.
 Johnson left WWE in 2004 and returned in 2011 as a part-time performer until 2013, making sporadic appearances until retiring in 2019. A 10-time world champion, including the promotion's first of African-American descent, he is also a two-time Intercontinental Champion, a five-time Tag Team Champion, the 2000 Royal Rumble winner, and WWE's sixth Triple Crown champion.
Johnson headlined the most-bought professional wrestling pay-per-view (WrestleMania XXVIII) and was featured among the most watched episodes of WWE's flagship television series (Raw and SmackDown).
Acting
Johnson's first leading role was as the titular character in the sword and sorcery film The Scorpion King (2002), and has since starred in the comedies The Game Plan (2007), Tooth Fairy (2010), and Central Intelligence (2016); the action-adventure films Journey 2: The Mysterious Island (2012), G.I. Joe: Retaliation (2013), Hercules (2014), and Skyscraper (2018); the science-fiction films San Andreas (2015) and Rampage (2018), and the animated film Moana (2016).
His role as Luke Hobbs in the Fast & Furious films, beginning with Fast Five (2011), has helped it become one of the highest-grossing film franchises. Johnson also stars in the Jumanji films, appearing in Jumanji: Welcome to the Jungle (2017) and Jumanji: The Next Level (2019), and is set to portray Black Adam in its superhero film adaptation.
Johnson produced and starred in the HBO comedy-drama series Ballers (2015–2019), and stars and produces the autobiographical sitcom Young Rock (2021). In 2000, Johnson released the autobiography The Rock Says, which was a New York Times bestseller.
 In 2012, he co-founded the entertainment production company Seven Bucks Productions, and is the co-owner of American football league, the XFL. In 2016 and 2019, Johnson was named by Time as one of the world's most influential people.
Dwayne Johnson net worth
Dayne Johnson net worth 2021 is estimated at $350 million making him one of the richest actors in the world. His films have grossed over $3.5 billion in North America and over $10.5 billion worldwide, making him one of the highest-grossing box-office stars of all time. Johnson owns several cars including; a Ferrari, Rolls Royce, Lamborghini among others. Check out the full list of his cars and houses
Personal life
Johnson married Dany Garcia on May 3, 1997. She is a businesswoman, IFBB professional bodybuilder, and producer. Their daughter, Simone, was born on August 14, 2001.
 They announced they were separating amicably on June 1, 2007, and their divorce was finalized in May 2008.
Johnson subsequently began dating Lauren Hashian, the daughter of Boston drummer Sib Hashian.
They first met in 2006 while Johnson was filming The Game Plan. They got married on August 18, 2019, in Hawaii. The couple have two daughters: Jasmine and Tiana
The family reside in Los Angeles, having also a farm in Virginia and a second home in Southwest Ranches, Florida.
How Much does Dwayne Johnson charge per movies?
The Rock (Dwayne Johnson makes between $20 million and $23 million per movies. According to Forbes, he is the highest paid actor in the world.
What nationality is The Rock Dwayne Johnson?
The Rock is an American-Canadian
The Rock Contacts
Instagram: Therock
Twitter: Dwayne Johnson
Facebook: Dwayne The Rock Johnson
What do you thin about Dwayne Johnson net worth? leave your reply in the comments below
Source: Glusea
Content on this website is protected by DMCA.  Dont waste your time copying because you would eventually remove it.