Jospong net worth is over a billion.
The Jospong Group of Companies is one of the most diversified holdings companies in Ghana with operations in other African countries and Asia.
Read Also Charles Ampofo Net Worth
The company has a business interest in about 14 sectors of the economy with its biggest operations in Waste management, ICT, and Banking as well as Automobile and Equipment.
The company was established  in 1995, as a printing press, the company has since its inception experienced phenomenal growth and now has operations covering diverse sectors with over 60 companies with a focus on delivery quality services and products using simple technology at competitive prices.
Jospong Group's core business is to identify gaps, churn out innovative businesses and build capacities to provide value and nurture them to become market leaders; fit to play on both the local and international markets.
Read Osei Kwame Despite net worth
The company is diversified into the following sectors
Hospitality (Ecopark/Tourism) • Public Health and Safety • Skill and Development • Oil & Gas
• Oil Services • Printing and Publishing • Quarry and Construction • Mining
• Property Management • Waste Management • Janitorial Services • Sewage Management
• Automobile, Plant & Equipment • Building & Construction • Transport and Haulage • Financial Services (Insurance, Banking)
• Software Dev., Communications and ICT • Data Management • Real Estate Development • Heavy Duty Equipment and Hiring
• Agribusiness • Logistics & Supply Chain • Manufacturing • Any Other Business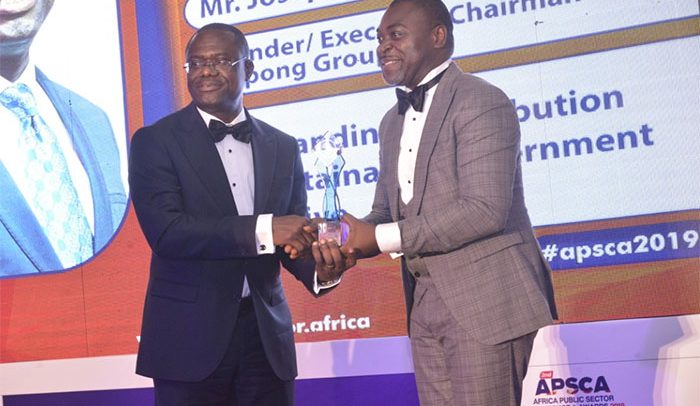 The Jospong Group of Companies currently has over 200,000 hardworking staff 
Jospong Net Worth
Jospong Group is worth over a $ billion
Since the establishment of Zoomlion, Agyepong has created two to three companies every year. Investment and diversification is more important to him than comfort.
The Company CEO is Joseph Siaw Agyapong is worth over half a Billion