José Eduardo dos Santos net worth
José Eduardo dos Santos is an Angolan politician who served as President of Angola from 1979 to 2017.
He was the second-longest-serving president in Africa, surpassed only by President Teodoro Obiang Nguema Mbasogo of Equatorial Guinea, who took power less than two months before dos Santos. Read Top 10 Richest Black Women in the World
Dos Santos has been accused of leading one of the most corrupt regimes in Africa by ignoring the economic and social needs of Angola and focusing his efforts on amassing wealth for his family and silencing his opposition, while nearly 70% of the population lives on less than $2 a day.
Dos Santos became wealthy when he first took power, but only began amassing his incredibly large assets during and after the Angolan civil wars.
When the ceasefire occurred and large portions of the economy were being partially privatized, he took control of several emerging companies and industries.
He helped arrange similar takeovers of several other natural resource industries.
José Eduardo dos Santos net worth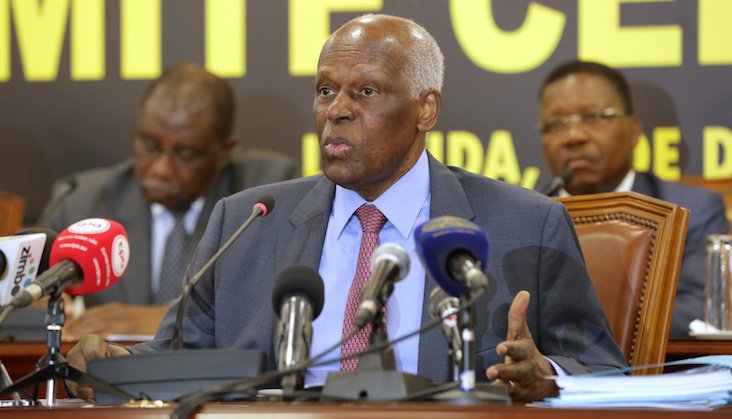 Eventually the Angolan Parliament made it illegal for the president to have financial holdings in companies and organizations.
In response to this, Dos Santos supposedly began arranging for his daughter to receive the financial kickbacks and assets from these companies.
Dos Santos then began using the government to take direct control of stakes in companies offered as kickbacks which he indirectly controlled and reaped the benefits of and managed to retain large corporate assets through proxies.
José Eduardo dos Santos Net Worth
His net worth is currently valued at $20 billion.
He served as president for 38 years.
Jose Dos Santos is the father of Richest woman in Africa Isabel Dos Santo.
Jose Filomeno dos Santos Sentence
His eldest son Jose Filomeno dos Santos was sentenced to five years in jail .
for fraud when he headed the national sovereign wealth fund.
Dos Santos, 42, was summoned before the court in December over allegations he tried to embezzle up to $1.5 bn from the sovereign wealth fund, which he oversaw from 2013 to 2018.
Nicknamed "Zenu", dos Santos, son of ex-President Jose Eduardo dos Santos, was charged with stealing $500m from the fund and transferring it to a Swiss bank account.
"For the crime of fraud … and for the crime of peddling influence … the legal cumulus condemns him to a single sentence of five years in prison,
osé Eduardo dos Santos was named "Man of the Year 2014" by Africa World magazine. According to the newspaper, the choice of the Angolan leader was due to his contribution to the great process of economic and democratic recovery of Angola since the end of the war.
Dos Santos was praised for the major role he played in favour of the country's independence and his commitment to the promotion of peace and democracy in the country, through negotiations with opposition movements designed to put a definite end to the civil war.
A University of Namibia Engineering and Information Technology campus in Ongwediva is named after dos Santos, himself an engineer by profession, for assisting Namibia with attaining her freedom from oppression
José Eduardo dos Santos married three times and has six children from his wives, and one born out of wedlock.
His first wife was the Russian-born Tatiana Kukanova, whom he met while studying in Azerbaijan. Dos Santos' and Kukanova's children include Isabel dos Santos, the richest woman in Africa.
With Filomena Sousa, one of his children was José Filomeno dos Santos, who served as Chair of Fundo Soberano de Angola. With Maria Luísa Abrantes Perdigão, one of his children is Angolan artist Coréon Dú.
He is currently married to former fashion model and air hostess Ana Paula dos Santos, whom he married in 1991. He and his family have amassed a significant personal fortune.
In mid-2017, dos Santos twice traveled to Barcelona in Spain on weeks-long visits that were rumored to be related to a medical problem. The government acknowledged that the first visit was related to his health. No official explanation was given for his second visit, from 3 July to 19 July.
Apart from Portuguese, he is also fluent in Spanish, French and Russian.