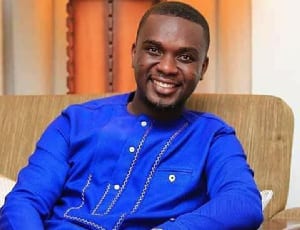 Joe Mettle is the stage name for Joseph Oscar Nii Armah Mettle. He is a gospel artiste from Ghana
Joe Mettle Early Life
He was born on 5 July to Florence Addo and Emmanuel Mettle and is the eldest of six children.
Joe started his education at the Richard Akwei Memorial School and later moved to Kade 1&2 Primary School (Kade) where he spent about a year before returning to Accra, to the St. Michael's and All Angels.
He continued to Korle Gonno 3 Junior High School (JHS) and then later to the Accra Academy.
He also attended the Pentecost University College, a private Christian university college located at Sowutuom in Accra.
Music career
Mettle started his illustrious career as a backing vocalist for some Ghanaian Gospel greats including Cindy Thompson, late Danny Nettey, and Reverend Tom Bright Davies.
He later became the lead singer for a music group called Soul winners
Joe's Music ministry began in 2007. He sees his career in music as a calling and not a job. He founded Reverb Studios for rehearsing and recording. The company also provides musical equipment rental and music and marketing consultancy services.
Career Success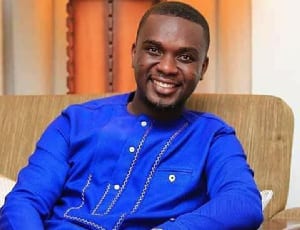 Joe mettle's career received massive recognition in 2016. He became the very first Gospel artiste to win the Artiste of the year award at the Ghana Music Awards in 2017. He also won the Gospel Artiste of the Year and the Male Vocalist Artiste of the Year.
Read Best Gospel Musicians in Ghana
Joe has featured on the popular South African Broadcasting Corporation's TV show titled, "Gospel Classics" He won the male Gospel Artiste in Africa at the Trumpet Gospel Awards held in South Africa.
He has many nationwide hit songs including "Nhyira", "Medo Wo", "Akokyem Nyame", "Mensuro", "Turning Around" and "Yesu Adi Nkunim" to his credit.
Joe Mettle Awards and Nominations
2018
3 Music Awards –   Gospel Act of the Year
2017
Ghana Music Awards
Artiste of the Year
Gospel Artiste of the Year
Male Vocalist Artiste of the Year
2016      
RIGA Awards   -Best Male Artist
2015      
Ghana Music Awards
Gospel Artiste of the Year
Vocal Performance of the year
2014      
Africa Gospel Music Awards
Artiste of the Year West Africa
CCML Ghana Gospel Awards
Best Praise Song of the year
MTN 4Syte Music Video Awards
Best Gospel Video of the year
Read Richest Musicians in Ghana
2013                      
Best Alternative Reggae
African Gospel Awards (UK)
Best Artist for West Africa
2012       Bass Awards      -Alternate Song of the Year
2011       Gospel industry Awards               
Best Male vocalist
Best Song Writer
Best Video of the Year
                African Gospel Awards (UK)  /Best Artist for West Africa
Mark Krok Biography and Net Worth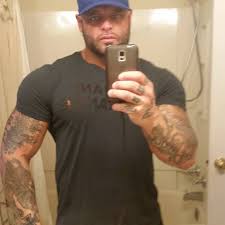 Glusea brings to you Mark Krok Biography and Net Worth
Krok was born in Johannesburg, South Africa. Mark Krok immigrated to Australia in 2002, then to the United Kingdom in 2008, and finally back to Cape Town, South Africa, where he currently resides.
Mark Krok is the son of the late cosmetics and gaming businessman Abraham Krok and his father's second wife Brenda Krok. He has one brother (Dovid Krok) and one sister (Simone Krok), as well as two half-sisters (Elana Pincus (nee Krok) and Shelly Crook (nee Krok) and one half-brother (Maxim Krok) from Abraham Krok's previous marriage. Mark Krok is married to South African Janine Krok.
After his return to South Africa, the South African Revenue Service (SARS) also charged Krok for tax evasion on two counts. The precedent was set by the 1999 agreement for avoidance of double taxation and fiscal evasion between Australia and South Africa.
Read Vusi Thembekwayo net worth
After being found guilty in the case filed against him in RSA on 31 January 2014, Krok appealed to the Supreme Court of South Africa that same year. Krok's appeal was ultimately rejected by the court, and his cases are now closed.
In its ruling against Krok on 20 August 2015, the Supreme Court cited the following:
"The saga began when he (Krok) immigrated to Australia in April 2002. Prior his departure, he had sought professional advice on the tax implications relating to his assets which eventually led to him setting up an elaborate scheme to avoid adverse exchange control implications.
The scheme involved him, inter alia, vesting the beneficial interests in both the assets and the income in a British Virgin Islands company through a series of agreements. In consequence to all his transactional activity, according to Mr Krok, he ceded all his South African income and assets to a company except for the bare ownership thereof, and he had no income or capital gains on which he could be taxed by the ATO under the agreements.
On 29 December 2008, Mr Krok again emigrated from Australia to the United Kingdom. He set up a similar tax avoidance scheme in respect of which he purported to transfer to the second appellant, Jucool Enterprises Inc. (Jucool), a company incorporated in the British Virgin Islands, his assets situated in South Africa.
In 2009, the ATO launched an audit of Mr Krok's taxation affairs as part of a government initiative investigating participation by Australians in internationally promoted tax arrangements to identify taxpayers involved in significant offshore transactions or large transfers of funds to or from Australia. Resultant, the ATO held Mr Krok liable for $25 361 875.79 plus interest."
 The ATO's investigation also revealed Krok's illegal use of funds while his assets were frozen, noting that Krok used South African credit cards from blocked assets for purchases ranging from the purchasing and renovation of multiple holiday homes, private payments to his mother and the purchasing of 2010 FIFA World Cup tickets.
Mark Krok Net Worth
Mark Krok net worth is still under review and will be made public soon
Sibu Mabena Biography and Net Worth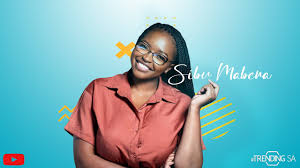 Sibu Mabena was born on 25 October 1991 in Johannesburg, South Africa. 
With a strong background in dance, having competed as part of the South African Hip Hop Dance Team internationally during the years 2005 and 2009 and then becoming one of the choreographers and coaches of the team, Sibu's network spans beyond South Africa's borders.
Going on to work behind the scenes at South Africa's largest urban dance events, namely, Masters of Rhythm and Strictly Hip Hop, and competing as the founder of Phly Nation, the first all-female crew to compete in the Red Bull Beat Battle, doing choreography for Glo CAF Awards in Nigeria, MTV Africa Awards, the South African Film and Television Awards and the South African Music Awards, working as a production assistant on Afropunk Brooklyn and shadowing the Creative Director of the MTV EMAs in Milan to name a few, Sibu's exposure to the urban entertainment scene runs 14 years deep.
She has done work for major global brands such as Miller Genuine Draft, Castle Lite, Brutal Fruit, Fish Eagle, and MTV to name a few. She has also worked with notable artists such as Patoranking, Anthony Anderson, D'banj, Bucie, Khuli Chana, DJ PH, Stogie T, Moozlie, Shimza, and many more… 
Dancing
Sibu Mabena spent her youth years as a student at Pro Arte Alphen Park where she majored in Dance and performed in the Top 10 Academically in 2005 and 2006. Sibu then moved to Midstream College, where she matriculated as Deputy Head Girl in 2009.
Sibu Mabena Net Worth
She founded Mbuduma Communications, now trading as Duma Collective, while doing her Bachelor's Degree in Political Science and International Relations at the University Of Pretoria where she graduated as the class of 2014.
Sibu spent 2 years 'hustling', devising, managing influencer campaigns, and working on events such as Pop Bottles and many other jobs under her company. In 2016, Sibu was hired by VIACOM as their Brand Coordinator (synonym for Brand Manager) for MTV and MTV Base.
She was soon headhunted to become the Operations Manager for a social media agency, growing it from a R1 million-grossing business to a R10 million-grossing business in just under six months, all whilst continuing to build her one-woman operation that grossed its first R1 million in income in 2017.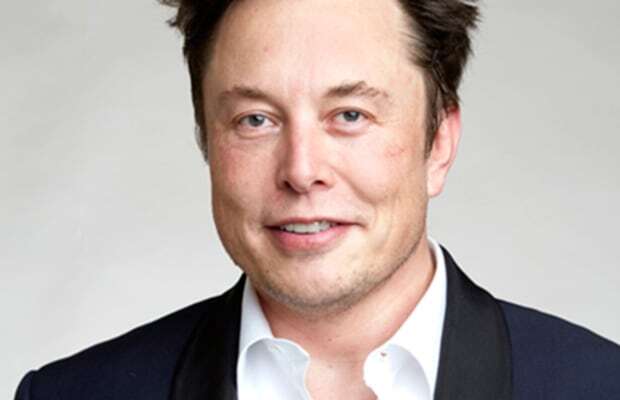 Read Elon Musk biography
Elon Musk is a business magnate, industrial designer and engineer. He is the founder, CEO, CTO and chief designer of SpaceX; early investor, CEO and product architect of Tesla, Inc.; founder of The Boring Company; co-founder of Neuralink; and co-founder and initial co-chairman of OpenAI.
Musk was born to a Canadian mother and South African father and raised in Pretoria, South Africa. He briefly attended the University of Pretoria before moving to Canada when he was 17 to attend Queen's University. He transferred to the University of Pennsylvania two years later, where he received dual bachelor's degrees in economics and physics.
He moved to California in 1995 to begin a Ph.D. in applied physics and material sciences at Stanford University, but dropped out after two days to pursue a business career. He co-founded Zip2, a web software company, which was acquired by Compaq for $307 million in 1999.
Musk then founded X.com, an online bank. It merged with Confinity in 2000, which had launched PayPal the previous year and was subsequently bought by eBay for $1.5 billion in October 2002.
In May 2002, Musk founded SpaceX, an aerospace manufacturer and space transport services company, of which he is CEO and lead designer. He joined Tesla Motors, Inc. (now Tesla, Inc.), an electric vehicle manufacturer, in 2004, the year after it was founded, becoming its product architect that year and its CEO in 2008.
In 2006, he helped create SolarCity, a solar energy services company (now a subsidiary of Tesla). In 2015, he co-founded OpenAI, a nonprofit research company that aims to promote friendly artificial intelligence. In July 2016, he co-founded Neuralink, a neurotechnology company focused on developing brain–computer interfaces.
In December 2016, Musk founded The Boring Company, an infrastructure and tunnel construction company focused on tunnels optimized for electric vehicles. In addition to his primary business pursuits, he envisioned an open-source high-speed transportation system known as the Hyperloop based on the concept of a vactrain.
Musk has also been the subject of criticism due to unorthodox or unscientific stances and highly publicized controversies. Following the rejection of a prototype submarine from Tesla that Musk had offered to be used in the 2018 Tham Luang cave rescue, he called a diver who advised in the rescue and disparaged the prototype a "pedo guy" and in response the diver sued for defamation; a California jury ruled in favor of Musk.
Also in 2018, he falsely tweeted that he had secured funding for a private takeover of Tesla at $420 a share. The U.S. Securities and Exchange Commission (SEC) sued him for the comment.
He settled with the SEC, temporarily stepping down from his chairmanship and accepting limitations on his Twitter usage. Musk has received substantial criticism for his views on artificial intelligence, public transportation, and the COVID-19 pandemic.
Tesla Motors
Musk is the co-founder, CEO and product architect at Tesla Motors, a company formed in 2003 that is dedicated to producing affordable, mass-market electric cars as well as battery products and solar roofs. Musk oversees all product development, engineering and design of the company's products.
Roadster
Five years after its formation, in March 2008, Tesla unveiled the Roadster, a sports car capable of accelerating from 0 to 60 mph in 3.7 seconds, as well as traveling nearly 250 miles between charges of its lithium ion battery.
With a stake in the company taken by Daimler and a strategic partnership with Toyota, Tesla Motors launched its initial public offering in June 2010, raising $226 million.
Model S
In August 2008, Tesla announced plans for its Model S, the company's first electric sedan that was reportedly meant to take on the BMW 5 series. In 2012, the Model S finally entered production at a starting price of $58,570. Capable of covering 265 miles between charges, it was honored as the 2013 Car of the Year by Motor Trend magazine.
In April 2017, Tesla announced that it surpassed General Motors to become the most valuable U.S. car maker. The news was an obvious boon to Tesla, which was looking to ramp up production and release its Model 3 sedan later that year.
In September 2019, using what Musk described as a "Plaid powertrain," a Model S set a speed record for four-door sedan at Laguna Seca Raceway in Monterey County, California.
Model 3
The Model 3 was officially launched in early 2019 following extensive production delays. The car was initially priced at $35,000, a much more accessible price point than the $69,500 and up for its Model S and X electric sedans.
After initially aiming to produce 5,000 new Model 3 cars per week by December 2017, Musk pushed that goal back to March 2018, and then to June with the start of the new year. The announced delay didn't surprise industry experts, who were well aware of the company's production problems, though some questioned how long investors would remain patient with the process. It also didn't prevent Musk from garnering a radical new compensation package as CEO, in which he would be paid after reaching milestones of growing valuation based on $50 billion increments.
By April 2018, with Tesla expected to fall short of first-quarter production forecasts, news surfaced that Musk had pushed aside the head of engineering to personally oversee efforts in that division. In a Twitter exchange with a reporter, Musk said it was important to "divide and conquer" to meet production goals and was "back to sleeping at factory."
SolarCity
In August 2016, in Musk's continuing effort to promote and advance sustainable energy and products for a wider consumer base, a $2.6 billion dollar deal was solidified to combine his electric car and solar energy companies. His Tesla Motors Inc. announced an all-stock deal purchase of SolarCity Corp., a company Musk had helped his cousins start in 2006. He is a majority shareholder in each entity.
"Solar and storage are at their best when they're combined. As one company, Tesla (storage) and SolarCity (solar) can create fully integrated residential, commercial and grid-scale products that improve the way that energy is generated, stored and consumed," read a statement on Tesla's website about the deal.
The Boring Company
In January 2017, Musk launched The Boring Company, a company devoted to boring and building tunnels in order to reduce street traffic. He began with a test dig on the SpaceX property in Los Angeles.
In late October of that year, Musk posted the first photo of his company's progress to his Instagram page. He said the 500-foot tunnel, which would generally run parallel to Interstate 405, would reach a length of two miles in approximately four months.
Elon Musk was named the richest man on earth on7th January, 2021.