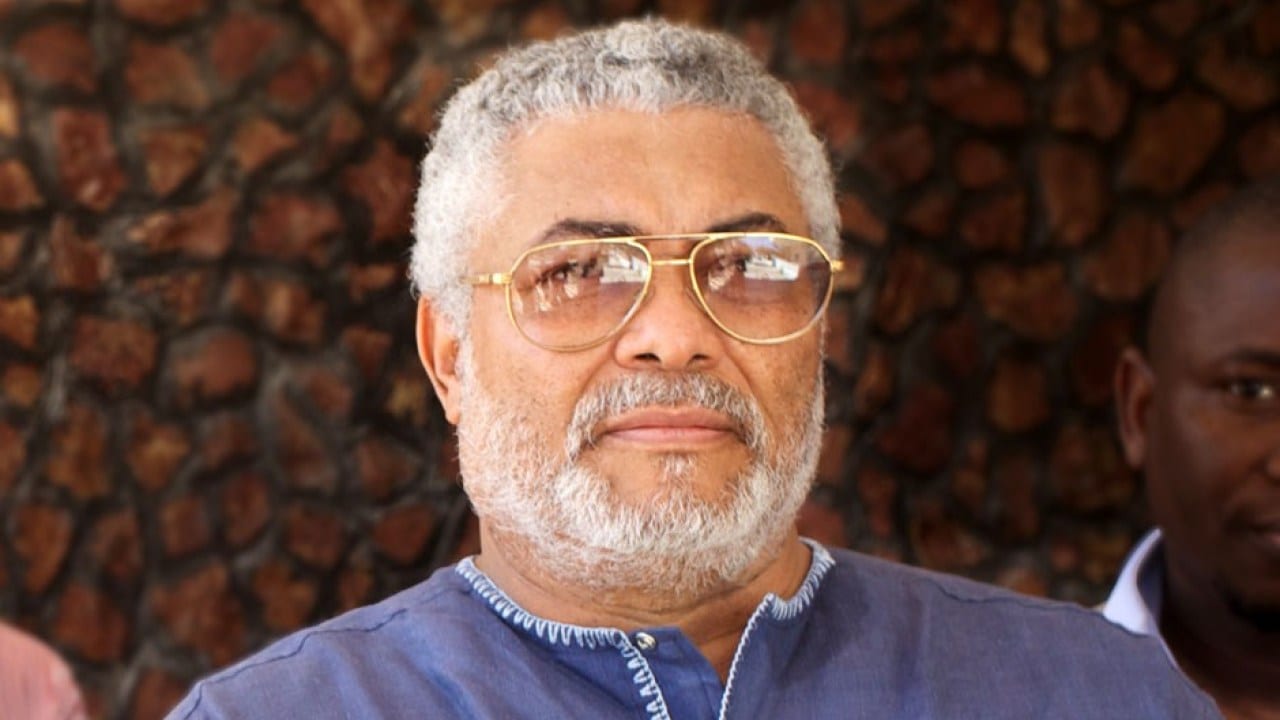 Jerry John Rawlings (born 22 June 1947)  is a former Ghanaian military leader and politician who ruled the country from 1981 to 2001 and also for a brief period in 1979. He led a military junta until 1992 and then served two terms as the democratically elected President of Ghana.
Rawlings initially came to power in Ghana as a flight lieutenant of the Ghana Air Force following a coup d'état in 1979 and, after initially handing power over to a civilian government, took back control of the country on 31 December 1981 as the Chairman of the Provisional National Defence Council. In 1992, Rawlings resigned from the military, founded the National Democratic Congress, and became the first President of the Fourth Republic. He was re-elected in 1996 for four more years. After two terms in office, the limit according to the Ghanaian Constitution, Rawlings endorsed his vice-president John Atta Mills as presidential candidate in 2000. He currently serves as the African Union envoy to Somalia.
Jerry John Rawlings Background
Jerry John Rawlings was born in June 1947 in Accra, Gold Coast, to Victoria Agbotui and James Ramsey John, a chemist from Castle Douglas in Kirkcudbrightshire, Scotland. James Ramsey John was married in England to someone else and his descendants now live in Newcastle and London. Rawlings attended Achimota School. Rawlings' family had little influence in his ideology, as the tribes his family belonged to, the Nzema and the Ewe, were sub-groups of minimal importance, and he was the only child born to his mother. This lack of a prominent lineage proved a political advantage for Rawlings, as it freed him from family and tribal pressures. Rawlings is married to Nana Konadu Agyeman, who he met while at Achimota College. They have three daughters: Ezanetor Rawlings, Yaa Asantewaa Rawlings, Amina Rawlings; and one son, Kimathi Rawlings.
READ Kojo Oppong Nkrumah
Jerry John Rawlings Education and military career
Rawlings finished his secondary education at Achimota College in 1967 and had no education outside of Ghana.  He joined the Ghana Air Force shortly afterwards. In March 1968, he was posted to Takoradi, in Ghana's Western Region, to continue his studies. He graduated in January 1969, and was commissioned as a Pilot Officer, winning the coveted "Speed Bird Trophy" as the best cadet in flying the Su-7 ground attack supersonic jet aircraft. He earned the rank of Flight Lieutenant in April 1978. During his service with the Ghana Air Force, Rawlings perceived a deterioration in discipline and morale due to corruption in the Supreme Military Council (SMC). As promotion brought him into contact with the privileged classes and their social values, his view of the injustices in society hardened. He was thus regarded with some unease by the SMC. After the 1979 coup, he involved himself with the student community of the University of Ghana, where he developed a more leftist ideology through reading and discussion of social and political ideas.
1979 coup and purges
Rawlings grew discontent with Acheampong's government, which had come to power through a successful coup in January 1972. Acheampong was not only accused of corruption, but also of maintaining Ghana's dependency on pre-colonial powers that led to economic decline and impoverishment.
READ James Kwesi Appiah Net Worth
Rawlings was part of the Free Africa Movement, an underground movement of military officers who wanted to unify Africa through a series of coups. On 15 May 1979, five weeks prior to civilian elections, Rawlings and six other soldiers staged a coup against the government of General Fred Akuffo, but failed and was arrested by the Ghanaian Military.
He was publicly sentenced to death in a General Court Martial and imprisoned, although his statements on the social injustices that motivated his actions won him civilian sympathy. While awaiting his execution, Rawlings was sprung from custody on 4 June 1979 by a group of soldiers. Claiming that the government was corrupt beyond redemption and that new leadership was required for Ghana's development, he led the group in a coup to oust the Akuffo Government and Supreme Military Council. 
Shortly after, Rawlings established and became the Chairman of a 15-member Armed Forces Revolutionary Council (AFRC), primarily composed of junior officers. The AFRC would later become the Provisional National Defense Council (PNDC). The PNDC arranged the execution by firing squad of 8 military officers, including Generals Kotei, Joy Amedume, Roger Felli, and Utuka, as well as the 3 former heads of state, Afrifa, Acheampong, and Akuffo.  
READ NANA AKUFFO ADDO NET WORTH
The killings of the Supreme Court justices (Cecilia Koranteng Addo, Frederick Sarkodie, and Kwadjo Agyei Agyepong), military officers Major Sam Acquah and Major Dasana Nantogmah also occurred during this time. The executions were dramatic events in Ghana history, which had suffered from few instances of political violence.
Rawlings later implemented a much wider "house-cleaning exercise" involving the killings and abduction of over 300 Ghanaians. Elections were held on time shortly after the coup, without AFRC intervention in civilian rule. Power was peacefully handed to President Hilla Limann on 24 September 1979, whose People's National Party (PNP) had the support of Nkrumah's followers.
1982 coup and reforms
Rawlings believed the Limann regime to be unable to resolve Ghana's neocolonial economic dependency and led a second coup against Limann and indicted the entire political class on 31 December 1981.  In place of Limann's People's National Party, Rawlings established his party, the Provisional National Defence Council (PNDC) military junta as the official one-party government. 
Although the PNDC claimed to be true representatives of the people, it lacked experience in the creation and implementation of clear economic policies. Rawlings, like many of his predecessors, attributed current economic and social problems to the "trade malpractices and other anti-social activities" of a few businesspeople. 
In December 1982, the PNDC announced its four-year economic program of establishing a state monopoly on export-import trade with the goal of eliminating corruption surrounding import licences and shift trade away from dependency on Western markets.  Unrealistic price controls were imposed on the market and enforced through coercive acts, especially against businesspeople.  This resolve to employ state control over the economy is best demonstrated by the destruction of the Makola No.1 Market. 
The PNDC established Workers' Defence Committees (WDCs) and People's Defence Committees (PDCs) to mobilize the population to support radical changes to the economy.  Price controls on the sale of food were beneficial to urban workers, but placed undue burden on 70% of the rural population whose income largely depended on the prices of agricultural products. Rawlings' economic policies led to an economic crisis in 1983, forcing him to undertake structural adjustment and submit himself to election to retain power. Elections were held in January 1992, leading Ghana back to multiparty democracy.
1992 elections
Rawlings established the National Commission on Democracy (NCD) shortly after the 1982 coup, and employed it to survey civilian opinion and make recommendations that would facilitate the process of democratic transition. In March 1991, the NCD released a report recommending the election of an executive president, the establishment of a national assembly, and the creation of a prime minister post. The PNDC used NCD recommendations to establish a committee for the drafting of a new constitution based on past Ghanaian Constitutions, that lifted the ban on political parties in May 1992 after it was approved by referendum.
On 3 November 1992, election results complied by the INEC from 200 constituencies showed that Rawlings' NDC had won 60% of the votes, and had obtained the majority needed to prevent a second round of voting. More specifically, the NDC won 62% in the Brong-Ahafo region, 93% in the Volta region, and majority votes in Upper West, Upper East, Western, Northern, Central, and Greater Accra regions. His opponents Professor Adu Boahen won 31% of the votes, former President Hilla Limann won 6.8%, Kwabena Darko won 2.9%, and Emmanuel Erskine won 1.7%. Voter turnout was 50%.
The ability of opposition parties to compete was limited by the vast advantages Rawlings possessed. Rawlings' victory was aided by the various party structures that were integrated into society during his rule, called the "organs of the revolution".
These structures included the Committees for the Defence of the Revolution (CDRs), Commando Units, the 31st December Women's Organization, the 4 June movement, Peoples Militias, and Mobisquads, and operated on a system of popular control through intimidation  He had a monopoly over national media, and was able to censor print and electronic media through a PNDC newspaper licensing decree, PNDC Law 221.
Moreover, Rawlings imposed a 20,000 cedis (about $400) cap on campaign contributions which made national publicity of opposition parties virtually impossible. Rawlings himself began campaigning before the official unbanning of political parties and had access to state resources and was able to effectively meet all monetary demands required of a successful campaign. 
Rawlings traveled across the country, initiating public-works projects and giving public employees a 60% raise prior to election day. Opposition parties objected the election results, citing incidences of votes stuffing in regions Rawlings was likely to lose and rural areas with scant populations, as well as a bloated voters' register and a partisan electoral commission  However, the Commonwealth Observer Group, led by Sir Ellis Clarke, approved of the election as "free and fair", as there very few issues at polling stations and no major incidences of voter coercion.
In contrast, the International Foundation for Electoral Systems (IFES) issued a report supporting claims that erroneous entries in voter registration could have affected election results. The Carter Center did acknowledge minor electoral issues but did not see these problems as indictive of systematic electoral fraud. Opposition parties boycotted subsequent Ghana Parliamentary and Presidential elections, and the unicameral National Assembly, of which NDC officials won 189 of 200 seats and essentially established a one-party parliament that lacked legitimacy and only had limited legislative powers.After the disputed election, the PNDC was transformed into the National Democratic Congress (NDC).
Jerry John Rawlings Policies and reforms
Rawlings established the Economic Recovery Program (ERP) suggested by the World Bank and IMF in 1982 due to the poor state of the economy after 18 months of attempting to govern it though administrative controls and mass mobilization. The policies implemented caused a dramatic currency devaluation, the removal of price controls and social-service subsidies which favored farmers over urban workers, and privatization of some state-owned enterprises, and restraints on government spending. Funding was generously provided by bilateral donors, reaching $800 million in 1987 and 1988, and $US900 million in 1989.
Between 1992 and 1996, Rawlings eased control over the judiciary and civil society, allowing a more independent Supreme Court and the publication of independent newspapers. Opposition parties operated outside of parliament and held rallies and press conferences.
1996 elections
Given the various issues with the 1992 elections, the 1996 elections were a great improvement in terms of electoral oversight. The voter registration was re-complied, with close to 9.2 million voters registering at nearly 19,000 polling stations, which the opposition had largely approved of after party agents had reviewed the lists.
 The emphasis on transparency led Ghanaian nongovernmental organizations to create the Network of Domestic Election Observers (NEDEO), which trained nearly 4,100 local poll-watchers. This organization was popular across political parties and civic groups. On the day of the election, over 60,000 candidate agents monitored close to all polling sites, and were responsible for directly reporting results to their respective party leader.  
The parallel vote-tabulation system allowed polling sites to compare their results to the official ones released by the Electoral commission. The Inter-Party Advisory Committee (IPAC) was established to discuss election preparations with all parties and the Electoral Commission, as well as establish procedures to investigate and resolve complaints.
 Presidential and parliamentary elections were held on the same day and see-through boxes were used in order to further ensure the legitimacy of the elections. Despite some fears of electoral violence, the election was peaceful and had a 78% turnout rate, and was successful with only minor problems such as an inadequate supply of ink and parliamentary ballots.
The two major contenders of the 1996 election were Rawlings' NDC, and John Kufuor's Great Alliance, an amalgamation of the New Patriotic Party (NPP) and the People's Convention Party (PCP). The Great Alliance based their platform on ousting Rawlings, and attacked the incumbent government for its poor fiscal policies. However, they were unable to articulate a clear positive message of their own, or plans to change the current economic policy.
As Ghana was heavily dependent on international aid, local leaders had minimal impact on the economy. The Electoral Commission reported Rawlings had won by 57%, with Kufuor obtaining 40% of the vote. Results by district were similar to those in 1992, with the opposition winning the Ashanti Region and some constituencies in Eastern and Greater Accra, and Rawlings winning in his ethnic home, the Volta, and faring well in every other region. The NDC took 133 seats in the Assembly to the opposition's 66, and the NPP took 60 seats in the parliament.
Per his constitutional mandate, Rawlings' term of office ended in 2001; he retired in 2001, Rawlings was succeeded by John Agyekum Kufuor, his main rival and opponent in 1996.
Kufuor succeeded in defeating Rawlings's vice-president John Atta Mills in 2000. In 2004, Mills conceded to Kufuor and Kufuor ran for another four years.
Post presidency
In November 2000, Rawlings was named the first International Year of Volunteers 2001 Eminent Person by UN Secretary-General Kofi Annan, attending various events and conferences to promote volunteerism.
In October 2010, Jerry John Rawlings was named African Union Envoy to Somalia.
He has given lectures at universities, including Oxford University  Jerry John Rawlings has continued his heavy support for NDC. In July 2019 he went on a three day working trip to Burkina Faso in the capacity of Chairman of the Thomas Sankara Memorial Committee.
In September 2019,he paid a tribute on behalf of the president and people of Ghana,when he led a delegation to the funeral of Robert Mugabe,the late former president of Zimbabwe.
Awards and honours
October 2013: Honorary degree (Doctorate of Letters) from the University for Development Studies in northern Ghana.
This award recognised Rawlings's contribution to the establishment of the University. In 1993 he used his US$50,000 Hunger Project cash prize as seed money to sponsor the establishment of the state-owned university (founded in May 1992), the first of its kind in the three northern regions.

October 2013: Global Champion for People's Freedom award by the Mkiva Humanitarian Foundation
Trix Vivier Biography and Net Worth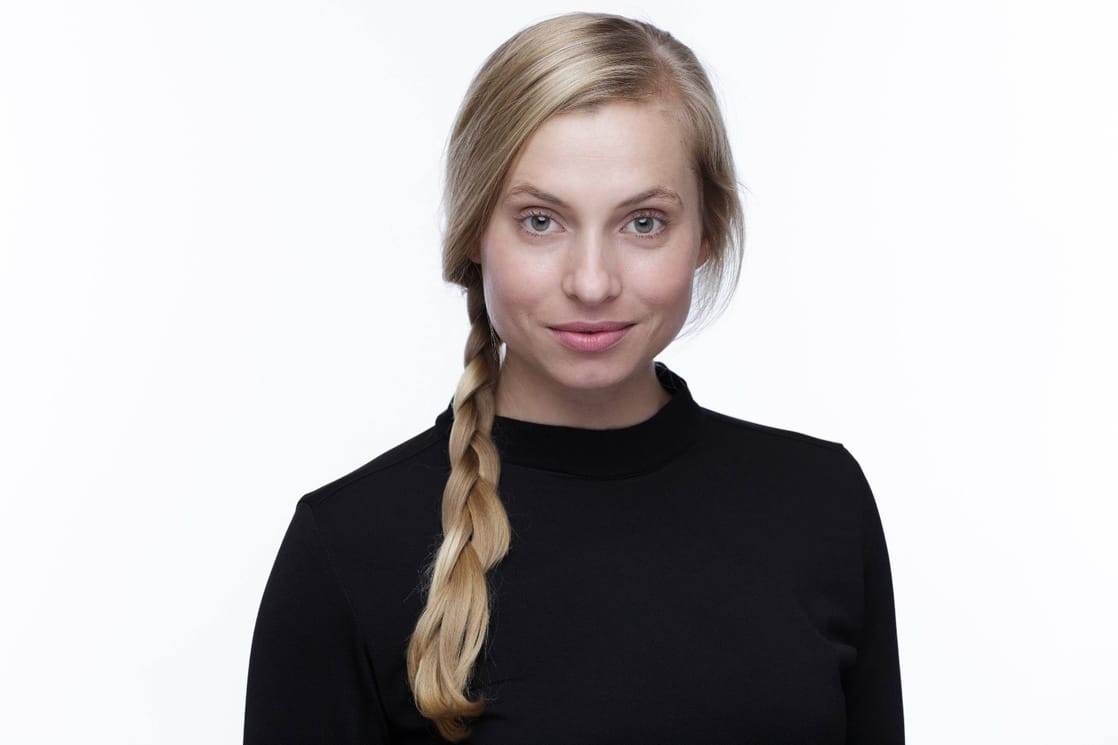 rix Vivier born on 28 June 1988 is a South African film, television and theatre actor, who is known for portraying the role of Flea van Jaarsveld in the 2020 Cinemax original television series Trackers for which she gained prominence and international recognition.
She is renowned for her role as Kate Myburgh in kykNET and Showmax's co-production of Waterfront, a role that laid the foundation of her consistent and diverse television career to date. She is a series regular on Legacy, a new and first of its kind South African Telenovela.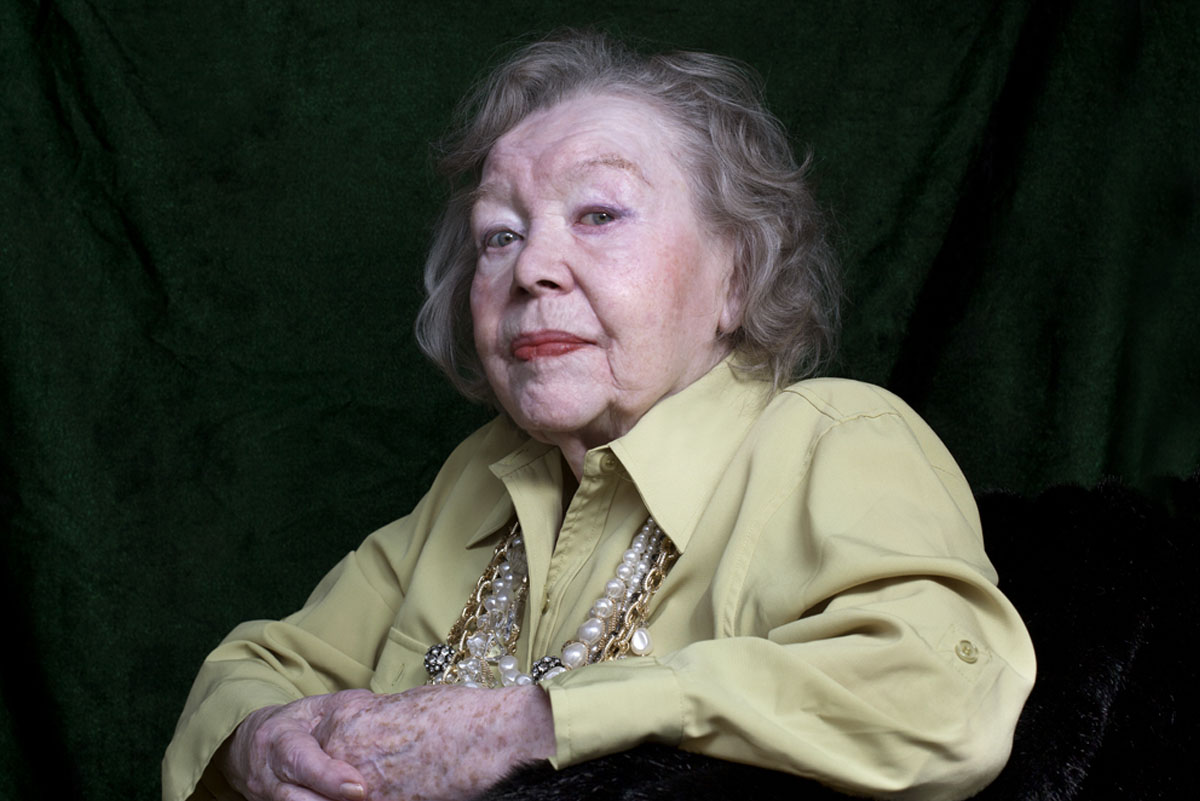 Glynis Johns biography
Glynis Johns was born on 5th October 1923 in Pretoria, South Africa, while her parents were on tour, she is best known for creating the role of Desiree Armfeldt in A Little Night Music on Broadway, for which she won a Tony Award, and for playing Winifred Banks in Walt Disney's musical motion picture Mary Poppins. In both roles she sang songs written specifically for her, including "Send In the Clowns", composed by Stephen Sondheim, and "Sister Suffragette", written by the Sherman Brothers.
She was nominated for the Academy Award for Best Supporting Actress for her work in the 1960 film The Sundowners and, upon the death of Olivia de Havilland in 2020, became the oldest living Academy Award nominee in an acting category. She is one of the last surviving stars from the Golden Age of Hollywood cinema. She is known for the breathy quality of her husky voice and her upbeat persona.
career
Johns made her first stage appearance in Buckie's Bears as a child ballerina at the Garrick Theatre in 1935. She later became a qualified ballet teacher. She was spotted dancing in a children's play during the Christmas holidays and cast in her first notable stage production, St Helena, at the Old Vic in 1936. That year she was also in productions of The Children's Hour and The Melody That Got Lost. She followed this with Judgement Day (1937) and A Kiss for Cinderella (1937)
She made her screen debut in 1938 in the film version of Winifred Holtby's novel South Riding. She had small roles in Murder in the Family (1938), Prison Without Bars (1939), On the Night of the Fire (1940), Under Your Hat (1940) and The Briggs Family (1940). On stage she was in Quiet Wedding (1938).
Johns' scene in The Prime Minister (1941) did not make the final cut, but she had a role in 49th Parallel (1941) as "Anna", replacing Elisabeth Bergner at the last minute. She was in Quiet Weekend (1941–43) on stage, which ran for two years.
Johns had roles in The Adventures of Tartu (1943) and The Halfway House (1944). On stage she appeared in Peter Pan (1943), I'll See You Again (1944) and Fools Rush In (1946).
Johns received good reviews for her performance as Deborah Kerr's best friend in Perfect Strangers (1945) (also titled Vacation from Marriage).
She continued in supporting roles: This Man Is Mine (1946), Frieda (1947) and An Ideal Husband (1947).
Stardom
Johns played the title role in Miranda (1948), a mermaid who causes havoc in a London household, directed by Ken Annakin.
She starred in Third Time Lucky (1949), Dear Mr. Prohack (1949) and State Secret (1950). On stage Johns was in Fools Rush In and The Way Things Go.
Johns supported Richard Todd in Flesh and Blood (1951) and also appeared in the Hollywood-financed No Highway in the Sky (1951). She co-starred with David Niven in Appointment with Venus (1951) for director Ralph Thomas and was one of several names in Encore (1951) and The Magic Box (1951).
Read Top 10 Richest Celebrities in South Africa
Johns was one of Alec Guinness' love interests in The Card (1952). On Broadway she played the title role in Gertie. She was voted by British exhibitors the tenth most popular local star at the box office in 1951 and 1952.
She was reunited with Richard Todd for two swashbucklers made for Walt Disney: The Sword and the Rose (1953) (directed by Annakin) and Rob Roy, the Highland Rogue (1953). In between she made Personal Affair (1953) supporting Gene Tierney.
Johns had the starring role in The Weak and the Wicked (1954) about women in prison, which was a big hit.
She did another for Annakin, The Seekers (1954) with Jack Hawkins, then co-starred with Robert Newton in The Beachcomber (1954). For both these films she was paid £12,500 a picture.
Mad About Men (1954) was a sequel to Miranda, directed by Thomas.
Johns starred in a comedy Josephine and Men (1955) and supported Danny Kaye in The Court Jester (1956). Annakin used her again in Loser Takes All (1956) and she was one of the many actors who made cameos in Around the World in 80 Days (1956).
She returned to Broadway to play the title role in a production of Major Barbara (1956). Johns stayed in America to make the melodrama All Mine to Give (1956).
Personal life
Johns has been married four times. Her first husband was Anthony Forwood (m. 1942–48), with whom she had her only child, actor Gareth Forwood (1945–2007).
Read Top 10 Richest Musicians in Africa
 She was married to David Foster, a Royal Navy officer and later president of Colgate-Palmolive. She married Cecil Henderson, a businessman, in 1960. She married Elliott Arnold, a writer, in 1964
Mark Krok Biography and Net Worth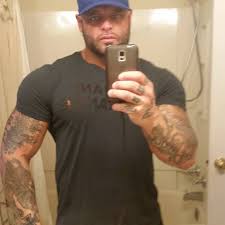 Glusea brings to you Mark Krok Biography and Net Worth
Krok was born in Johannesburg, South Africa. Mark Krok immigrated to Australia in 2002, then to the United Kingdom in 2008, and finally back to Cape Town, South Africa, where he currently resides.
Mark Krok is the son of the late cosmetics and gaming businessman Abraham Krok and his father's second wife Brenda Krok. He has one brother (Dovid Krok) and one sister (Simone Krok), as well as two half-sisters (Elana Pincus (nee Krok) and Shelly Crook (nee Krok) and one half-brother (Maxim Krok) from Abraham Krok's previous marriage. Mark Krok is married to South African Janine Krok.
After his return to South Africa, the South African Revenue Service (SARS) also charged Krok for tax evasion on two counts. The precedent was set by the 1999 agreement for avoidance of double taxation and fiscal evasion between Australia and South Africa.
Read Vusi Thembekwayo net worth
After being found guilty in the case filed against him in RSA on 31 January 2014, Krok appealed to the Supreme Court of South Africa that same year. Krok's appeal was ultimately rejected by the court, and his cases are now closed.
In its ruling against Krok on 20 August 2015, the Supreme Court cited the following:
"The saga began when he (Krok) immigrated to Australia in April 2002. Prior his departure, he had sought professional advice on the tax implications relating to his assets which eventually led to him setting up an elaborate scheme to avoid adverse exchange control implications.
The scheme involved him, inter alia, vesting the beneficial interests in both the assets and the income in a British Virgin Islands company through a series of agreements. In consequence to all his transactional activity, according to Mr Krok, he ceded all his South African income and assets to a company except for the bare ownership thereof, and he had no income or capital gains on which he could be taxed by the ATO under the agreements.
On 29 December 2008, Mr Krok again emigrated from Australia to the United Kingdom. He set up a similar tax avoidance scheme in respect of which he purported to transfer to the second appellant, Jucool Enterprises Inc. (Jucool), a company incorporated in the British Virgin Islands, his assets situated in South Africa.
In 2009, the ATO launched an audit of Mr Krok's taxation affairs as part of a government initiative investigating participation by Australians in internationally promoted tax arrangements to identify taxpayers involved in significant offshore transactions or large transfers of funds to or from Australia. Resultant, the ATO held Mr Krok liable for $25 361 875.79 plus interest."
 The ATO's investigation also revealed Krok's illegal use of funds while his assets were frozen, noting that Krok used South African credit cards from blocked assets for purchases ranging from the purchasing and renovation of multiple holiday homes, private payments to his mother and the purchasing of 2010 FIFA World Cup tickets.
Mark Krok Net Worth
Mark Krok net worth is still under review and will be made public soon