Jay Jay Okocha is a Nigerian former professional footballer who played as an attacking midfielder. A quick and skillful playmaker, who is considered as the best Nigerian and one of the best African players of all time. Jay Jay Okocha net worth is $15 million According to Celebrity worth.
Jay Jay Okocha Profile
Augustine Azuka "Jay-Jay" Okocha was born on 14th August 1973.
in Enugu, Enugu State. His parents lived in Iwo Local Government, Osun State, Nigeria.
Read Richest Footballers in Africa
The name Jay-Jay was passed down from his elder brother James, who started playing football first; his immediate elder brother, Emmanuel was also called Emma Jay-jay, but the name stuck with Okocha instead.
Okocha began playing football on the streets just like many other football stars, usually with a makeshift ball.
His professional football career started with Enugu Rangers in 1990.
Later that year, he went on holiday to West Germany, the country that had just won the 1990 FIFA World Cup, so he could watch German league football.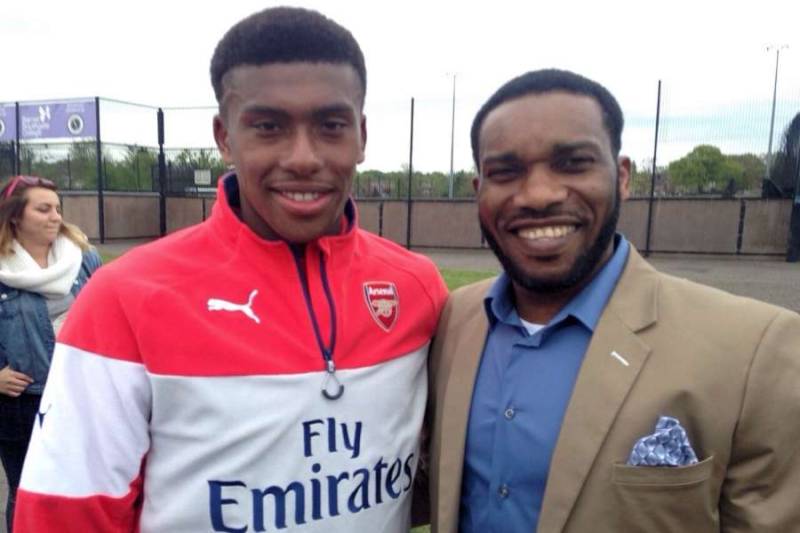 His friend Binebi Numa was playing in the Third Division for Borussia Neunkirchen, and one-morning Okocha accompanied Numa to training, where he asked to join in.
The Neunkirchen coach was impressed with Okocha's skills and invited him back the next day before offering him a contract.
A year later, he joined 1. FC Saarbrücken, but stayed only a few months with the 2. Bundesliga side before a move to the Bundesliga with Eintracht Frankfurt.
Eintracht Frankfurt
Okocha joined Eintracht Frankfurt in December 1991, where he linked up with many well-known players including Ghanaian international striker Tony Yeboah and later Thomas Doll.
He continued to shine for the German side, one highlight being a goal he scored against Karlsruher SC, dribbling in the penalty box and slotting the ball past goalkeeper Oliver Kahn even going past some players twice. The goal was eventually voted goal of the season.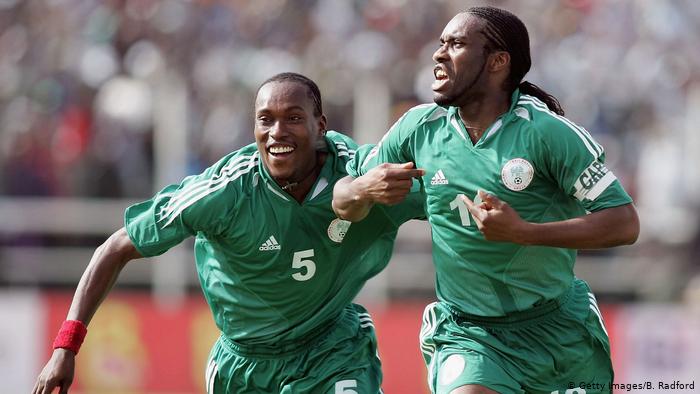 Fenerbahçe
Okocha joined Turkish club Fenerbahçe for approximately £1 million following Eintracht Frankfurt's relegation to the 2. Bundesliga. In his two seasons with the team, he amassed 30 goals in 62 appearances.\
Read Alex Iwobi Net Worth
Paris Saint-Germain
In 1998, French side Paris Saint-Germain spent around £14 million to sign Okocha, making him the most expensive African player at the time. During his four-year stint with PSG, he played 84 matches and scored 12 goals.
From PSG, Okocha went on a free transfer to English side Bolton Wanderers in 2002. He also played for Hull City.
International career
Okocha made his official debut for Nigeria in their 2–1 1994 FIFA World Cup Qualifier away loss against Ivory Coast in May 1993.
It was in his second cap and home debut that he became a favorite with the Nigerian supporters. With Nigeria trailing 1–0 against Algeria, in a match they needed to win, he scored from a direct free-kick to equalize
In 1994, he was a member of both the victorious 1994 African Cup of Nations squad. And the World Cup squad who made it to the second round before they lost in a dramatic match against eventual runners-up Italy.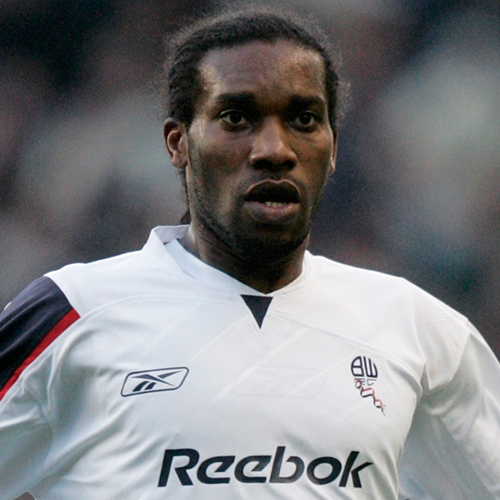 In 1996, Okocha became a key member of an arguably more successful Nigerian side, their Olympic gold-winning side at the Atlanta Games, later nicknamed the Dream Team by the Nigerian press after the USA 1992 Olympic gold-winning basketball team.
Read Mikel Obi Net Worth
In the 1998 FIFA World Cup hosted by France, Okocha played for a disappointing Super Eagles side who failed to live up to expectations again reaching the round of 16, albeit with less impressive performances save for their 3–2 opening win against Spain.
This did not destroy interest in Okocha, who had entertained fans with his trademark skills and dribbles and went on to be named in the squad of the tournament.
Jay Jay Okocha Net Worth
Jay Jay Okocha net worth is estimated at $15 million by Celebrityworth.
Okocha's Individual Awards
Goal of the Year (Germany): 1993
Nigerian Footballer of the Year: 1995, 1997, 2000, 2002, 2003, 2004, 2005; runner-up: 1996
African Footballer of the Year runner-up: 1998
FIFA World Cup All-Star Team: 1998
BBC African Footballer of the Year: 2003, 2004
BBC Goal of the Month: April 2003
Premier League Player of the Month: November 2003
Africa Cup of Nations Top Scorer: 2004
Africa Cup of Nations Best Player: 2004
Bolton Wanderers Player of the Year: 2004–05