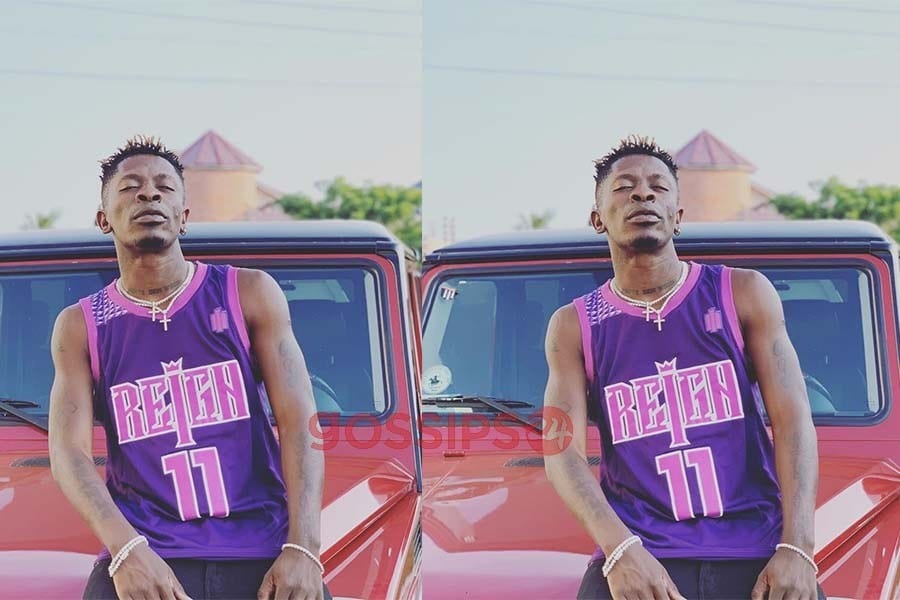 We bring to you inspirations to learn from Shatta Wale's new album "wonder boy"
Many refer to him as a 'demigod' of Ghanaian music and certainly, Charles Nii Armah Mensah, known in the music circles as Shatta Wale, has left an indelible mark in the music circles with his excellent stagecraft and impeccable lyrical content over the past recent years.
The "Wonder Boy" album launched at a fully packed Fantasy Dome, Trade Fair, last Saturday, goes to illustrate the progress made by the rebranded Shatta Wale who continues to break music charts from "After the Storm" album (2016) to the "Reign" album (2018) and now the "Wonder Boy" album.
Most of the songs on "Wonder Boy" album talks about past life experience of Shatta Wale and the hard situations he had gone through but appreciates the intervention made by God in revamping and rejuvenating his music career.
Five Inspirations to Learn From Shatta Wale Wonder Boy Album
1 NEVER GIVE UP IN LIFE
It is clear from the songs in the wonder boy album that, Shatta wale did not just become the great person he is today on a silver plater. His music career was not as easy as many thought. Between the days of Bandana to the now re-branded Shatta Wale we all know, lies a period of hard work, tough times and set backs. However, In-spite of all these challenges, Shatta wale kept focused and refused to give up until his biggest hit song "Dance hall King" in 2012 which saw him shot up to prominence.
2. Determination is key to success.
You would agree with me that putting an album together and lunching it is the hardest and most resource intensive part of every musician. After releasing an album with about 17 tracks list and promoting it on various media platforms, one would have expected Shatta to wait for at least two years before coming up with another album. however, that is not too hard for a determined mind like that of Shatta wale. Two Albums in two years.
3. Believe in Your Self
It will interest you to know that aside, being the song writer, singer, performer, Shatta Wale is also a sound engineer and produced some of the songs on the album.
If you someone that needs inspiration, then the Wonder Boy album would certainly give the needed respite to move on and thrive in your respective endeavour.