If you've been paying attention to modern technology, you know that virtual reality is fast becoming the next big thing. However, because these systems are still in their relative infancy, it's hard to grasp their potential.
One aspect of virtual reality that is quickly becoming central to the experience is the ability to render environments in real-time. When VR first came out in the mid-90s, processors could not generate anything beyond some simple geometric shapes. In the modern era, everything from VR live porn to interactive video games can get rendered instantly.
So, what does that mean for VR moving forward? Let's take a closer look at virtual reality and how well it mimics real life.
A Brief History of VR Technology
If your only familiarity with virtual reality is through modern headsets like the Oculus Quest, you may be surprised to discover that it's been around for decades. However, since the computer processors of yesteryear had such limited power, the environments and graphics were also pretty minimal.
The first real "VR" headset was actually developed and patented in 1956. Inventor Morton Heilig created the "Sensorama," which made a fully immersive experience for viewers. As with modern headsets, it could only accommodate one person at a time, and it also utilized elements like wind or rain to make viewers feel like they were on location. Unfortunately, creating content for the Sensorama was too tricky, and demand was exceptionally low.
The first VR headset similar to what we use today was created in 1968. It was called the Sword of Damocles and could only render wireframe shapes. However, these shapes changed based on the user's perspective, and one could argue that modern headsets use similar foundational technology to work.
The first mass-produced VR systems weren't developed until 1991. Even then, demand was still pretty low, partly due to the bulky computers and lack of high-quality content.
Fortunately, over the years, companies have been developing VR tech to be more immersive and responsive than ever. While we're not quite at the stage of fully replicating a real-world experience, we're getting closer every day.
Why Real-Time Rendering is Essential for a High-Quality VR Experience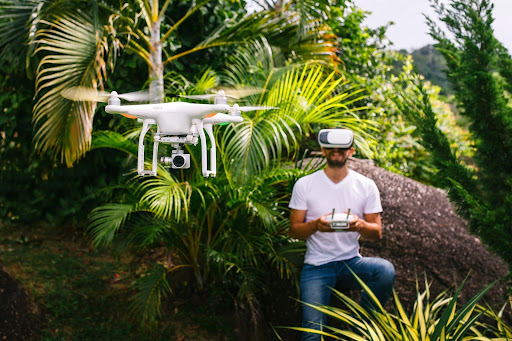 Looking at VR content from a few decades ago, it's obvious why users weren't interested in what it had to offer. Characters and environments were geometric and pixelated, so it was hard to get immersed in anything worthwhile.
Real-time rendering is essential because it allows the headset to replicate real-world surroundings without lagging or buffering. Imagine trying to run through an environment only to see it freeze as you move. Such inconsistencies would take you out of the experience and render it worthless.
Fortunately, as computer processors can compute far more complexity in a smaller package, modern VR content can render deluxe and stunning environments. If you've ever played a VR video game, you know the thrill of looking at your surroundings and being taken aback by their beauty and wonder.
Also, keep in mind that we're only talking about computer-generated environments. When discussing VR video, rendering isn't an issue. Since the scenes are shot with wide-angle camera setups, users can simply look around and see what the camera saw when it was shooting. This is why real-world content like VR porn on sites like SexLikeReal doesn't have any buffering issues.
What Does the Future Hold for VR?
Realistically, it will still take a while for demand to catch up with the possibilities of virtual reality. There are some pretty significant hurdles for developers to overcome, such as motion sickness and one-to-one movement. Unless everyone is willing to invest in VR treadmills and motion-capture technology, content can only immerse the user so much.
That said, those who embrace VR will be able to travel to new worlds and have new experiences from the comfort of their homes. Also, as businesses figure out how to utilize real-time rendering, we imagine VR will help transform various industries.