10 Things Every Man Must Know About Wearing a Suit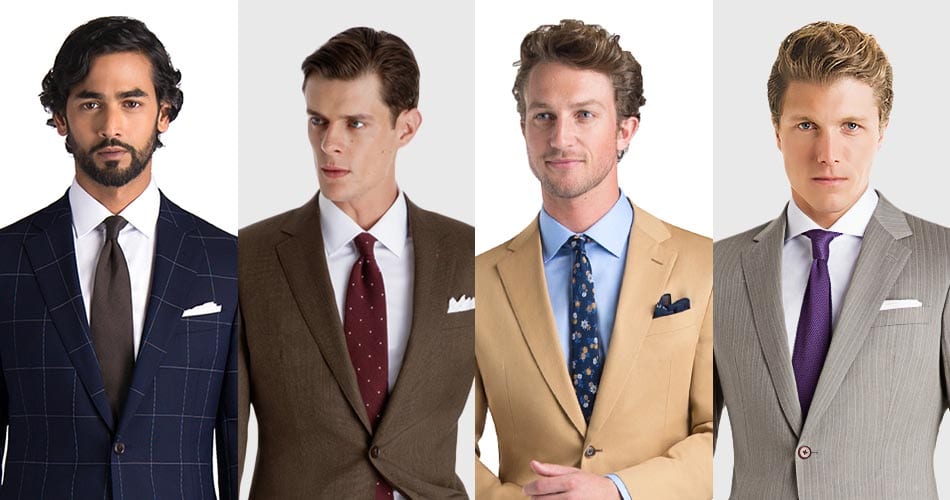 How to wear a suit
Any man can wear a suit but it depends on how they wear it. Learn how to wear a suit in this post.
You can wear a suit and end up looking like a f**l or a sharp man that is ready to go for a business meeting in Italy.
All men need to understand that suits are not the normal kind of clothing. It's different and must be worn right.
How to wear a suit
Here are 10 things every  man must know about wearing a suit;
1. The jacket length should vary depending on your height. 
For instance, if you are 5'9 or shorter, your jacket should be below the hip bones. If you have been blessed with height(taller) the jacket should fall just a bit lower the hip bones.
How to wear a suit
2. The collar of the jacket should rest against your shirt collar. 
When wearing the jacket, its collar should rest against your shirt collar. Avoid having any gaps between the shirt and jacket.
Once you observe your shirt collar is on the jacket collar, that is a sign your jacket is too tight.
3. Learn to unfasten the buttons while sitting down.
This is to avoid your suit from getting dirty, creasing or preventing the buttons from popping. You don't want to look like you wore a suit smaller than your body size.
4. Always button your shirt at the top. 
Doing this always gives the shirt a sharp and smart look. Make sure it's not choking you though because it will be very uncomfortable.
How to wear a suit
5. The shoulders of the suit should fit your shoulders.
When it comes to wearing a suit, you need to make sure it's a perfect fit.
Read How to make a good first impression
6. Don't over-accessorize too much. 
Avoid accessorizing your suit because you will look like a confused clown. Your suit is what should attract people.
7. Don't wear belts if you are wearing suspenders. 
It's shady to wear a belt and suspenders at the same time. Both of them are designed in a way that will keep your trouser intact.
8. The last button of the jacket should always stay open. 
This is one of the first rules that every man should have on their fingertips. Closing the last button may look funny especially if it does not fit you well.
9. Don't wear a baggy suit. 
Every suit should always fit.
Always make sure the tailor gets the right measurements.
10. The socks should always cover your legs. 
No girl is ready to see your unoiled legs, so do what's needed.
Wise African Proverbs to Fill you With Wisdom
African Proverbs may vary in meaning from one language to another, but one thing common about them is that, they teach you a lot about life. Read our collection of Wise sayings among Africans to enrich your speech.
Wise African Proverbs About Life
The lizard that jumped from the high Iroko tree to the ground told it would praise itself if no one else did.
He who sees an old hag squatting should leave her alone, who knows how she breathes?
Anger against a brother is felt on the flesh, not in the bone.
No matter how beautiful and well-crafted a coffin might look, it will not make anyone wish for death.
When a mighty tree falls, the birds are scattered into the bush.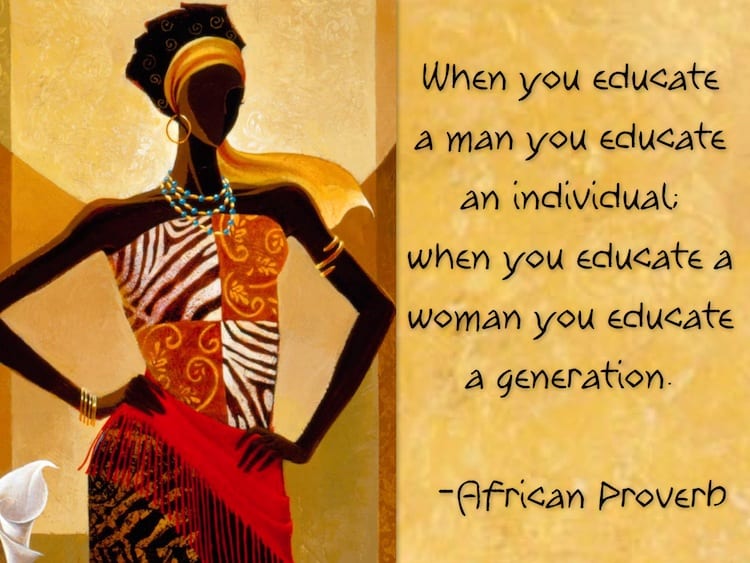 He who runs after good fortune runs away from peace.
He who thinks he is leading and has no one following him is only taking a walk.
Do not look where you fell, but where you slipped.
Read Kwame Nkrumah Quotes that will inspire you

Knowledge is like a garden: If it is not cultivated, it cannot be harvested
Between true friends even water drunk together is sweet enough.
If you don't stand for something, you will fall for something.
Read List of Awards won by Shatta wale so far
You must attend to your business with the vendor in the market, and not to the noise of the market.
A common snake, which a man sees all alone, may become a python in his eyes.
Look for a dark goat first in the daytime because you may not find it at night
What an elder saw while sitting, a youth could not see it standing
A lie travels round the world while truth is putting her boots on.
You will never plough a field if you only turn it over in your mind.
Read Great Quotes by Pastor Chris
Experience is a comb which nature gives us when we are bald. 
A father is a banker provided by nature.
Parents can tell but never teach, unless they practice what they preach.
Speaking without thinking is like shooting without taking aim.
There are many types of ships. There are wooden ships, plastic ships and metal ships. But the best and most important types of ships are friendships.
Words have no wings but they can fly a thousand miles.
Preparation and caution are always wise, but ultimately God is in control of my safety, security, and strength. As a face battles, may I balance preparation and trust🤔😉#Wisdom #Proverbs #preparedness pic.twitter.com/QzxfHWtjUC

— Chrisann M Dawson (@ChrisannDawson) April 21, 2020
Inspirational Qualities about Kofi Kinaata Every Ghanaian Youth Should Learn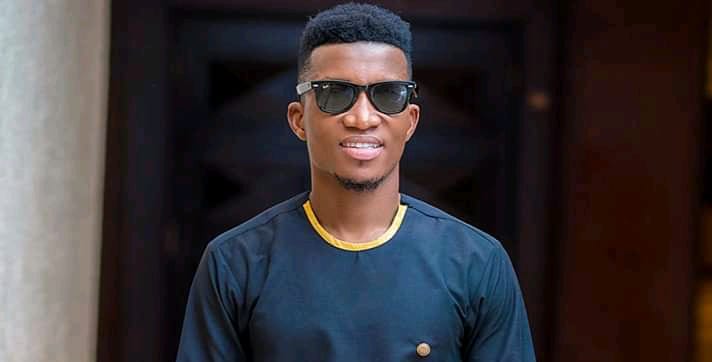 Inspirational Qualities about Kofi Kinaata Every Ghanaian Youth Should Learn
Martin King Arthur known in Showbiz as Kofi Kinaata is a Ghanaian musician and songwriter from Takoradi. He is one of the best rappers in Ghana and is well known for his unique rap style. He was adjudged the most influential Ghanaian by Avance Media in 2019 topping a least of 50 finalists. 
Kofi Kinaata has a sterling career in music and a great personality, In this article, we bring to you some inspirational qualities of Kofi Kinaata we think will benefit you.
Uniqueness is Key
 Kofi Kinaata is unique in everything he does. His style of rap, choice of word, performance style can't be likened to anyone else.
Boss u made me cry today😭cos of this song
We've indeed come from afar to hustle pic.twitter.com/gmLawzbvKJ

— Raphael Donkor (@RaphaelDonkor9) April 17, 2020
Hard work Leads to Success
Growing in a town where not many well-known rappers live, Kofi Kinaata has worked his way to stardom with little inspiration. He demonstrated determination, creativity and consistency in his career. It is no wonder every single he releases receives a massive audience.
Read Top 50 CEOs in Ghana 2020
It All Begins with Humility
Kofi Kinaata is a very humble and down to earth person. The "Fante Rap God" does not only advise people to live responsible lives as seen in his lyrics, he lives it. He is one with little or no controversies.
View this post on Instagram
Moral educative Entertainer.
Read Top 10 Richest Musicians in Ghana
Kinaata carefully chooses his words and punch lines as a way to morally educate his fans. This is one reason his music is loved by all age groups. Since his beginnings, all his songs always have a message to tell.
– The Crusade
– Sweetie Pie
– Susuka
– Confession (Steer No)
– Made In Taadi
– Time No Dey
– Single and Free
– Last Show
– The Whole Show
– PLAY (More Mbelede)

Which Song is still your Favourite and Why? #TeamMooove #ThrowBackThursday

— Kofi Kinaata (@KinaataGh) July 19, 2018
Famous Kwame Nkrumah Quotes That will Inspire you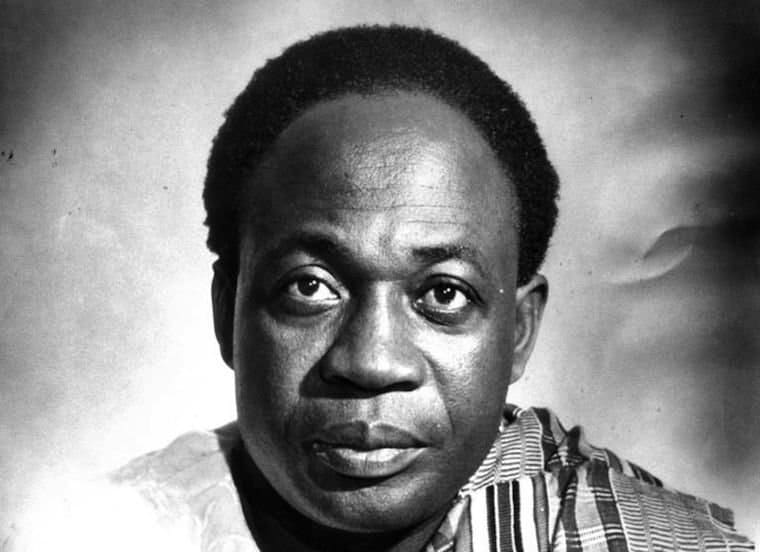 A collection of Kwame Nkrumah Quotes
Kwame Nkrumah was a Ghanaian Politician and a revolutionary. He led Ghana( then Gold Coast) to independence in 1957. He was indeed a man of vision. His leadership impact was not felt only in Ghana but across Africa as a whole. Kwame Nkrumah was able to achieve great success in politics and this was attributed to his ability to apply the philosophy of logical positivism. In this article, we bring to you a collection of great Kwame Nkrumah quotes
"If by their fruits we shall know them, they must first grow the fruits." Kwame Nkrumah
"All the fair brave words spoken about the freedom that had been broadcast to the four corners of the earth took seed and grew where they had not been intended." Kwame Nkrumah
"Those who would judge us merely by the heights we have achieved would do well to remember the depths from which we started" Kwame Nkrumah
"Action without thought is empty. Thought without action is blind."
Kwame Nkrumah
"African Unity is, above all, a political kingdom which can only be gained by political means" Kwame Nkrumah
"I am not African because I was born in Africa but because Africa was born in me" Kwame Nkrumah
"The forces that unite us are intrinsic and greater than the superimposed influences that keep us apart."
Kwame Nkrumah
Read Great Quotes Pastor Chris
"It is clear that we must find an African solution to our problems, and that this can only be found in African unity. Divided we are weak; united, Africa could become one of the greatest forces for good in the world" Kwame Nkrumah
"Any meaningful humanism must begin from egalitarianism and must lead to objectively chosen policies for safeguarding and sustaining egalitarianism" Kwame Nkrumah
"We face neither East nor West; We face forward"
Kwame Nkrumah
"We are going to demonstrate to the world, to the other nations, hat we are prepared to lay our foundation – our own African personality" Kwame Nkrumah
Read Quotes by Donald Trump that makes sense
"It reminds us of the fact that a nation or a people can break loose from oppression without violence" Kwame Nkrumah
"It is far better to be free to govern or misgovern yourself than to be governed by anybody else" Kwame Nkrumah
"Capitalism is a development by refinement from feudalism, just as feudalism is a development by refinement from slavery . Capitalism is but the gentlemen's method of slavery" Kwame Nkrumah quotes
Read Powerful quotes by Bill Gates about Wealth
"All people of African descent, whether they live in North or South America, the Caribbean, or in any part of the world are Africans and belong to the African nation" Kwame Nkrumah quotes
Africans must unite or we perish! – Osagyefo Dr Kwame Nkrumah. #wifiwrld pic.twitter.com/dl9pCxASwD

— FREE WIFI (@wifiwrld) April 17, 2020