How To Style Your Favorite American-Made Tee Shirt For Any Occasion?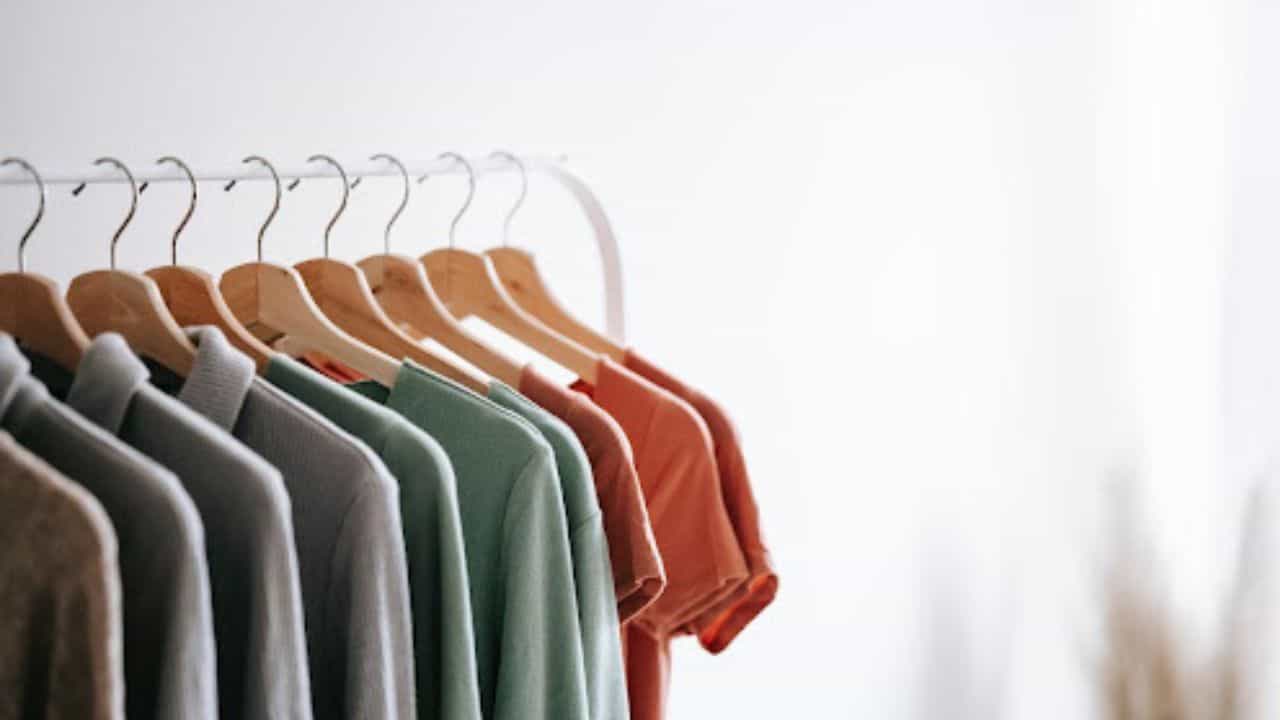 "I have nothing apt to wear to this occasion." This thought has probably crossed the minds of each man a zillion times in their lifetime.
While stacking up the wardrobe with T-shirts bought from every sale, flea, or runway, men fail to recollect that the next step is styling them. We know: styling is a manageable task. But cluttered closets or immature shopping habits make it a challenge for men.
To help improve men with styling T-shirts better, we have come up with an exclusively informative guide. However, before we go straight into the topic, let's understand the difference between regular vs. slim vs. classic T-shirts:
Regular Fit:
The regular fit T-shirt is a little loose than the body size to give a snug and comfy feel. The entire fit is baggy, with spacious armholes to fit toned biceps.
Slim Fit:
As the name suggests, a slim-fit T-shirt hugs the body tightly. From the chest & shoulder towards the belly, the T-shirt keeps getting narrower to make a skinny body appeal.
Classic Fit:
Neither classic baggy nor too slimline, a classic fit T-shirt is mostly the choice of all men. The entire fit is equally broad, whether the waist or shoulders. Plus, it never compromises comfort.
How to style your favorite American-Made Tee Shirt for any occasion:
Most American Made Tee Shirts are super iconic. However, the versatility of material, fit, and design & printing makes one T-shirt more suitable for a specific occasion. Let's explore different styling options for T-shirts according to unique events:
1. Work Wear
We work most days. Hence, styling T-shirts as work attire is super essential. Choose a T-shirt with simple cuts and minimal fancy aesthetics. Solid tees might work wonders! Pair it with cotton chinos or pencil-fit trousers to create a business look.
As per the choice of the trousers & your taste, you can tuck in the entire tee or just the front or leave it be. Plus, nothing looks smarter & more professional than throwing off a blazer on a tee to work.
Accessorizing tip: Finish your work look with a classy wristwatch, decent footwear, and a chic workplace bag.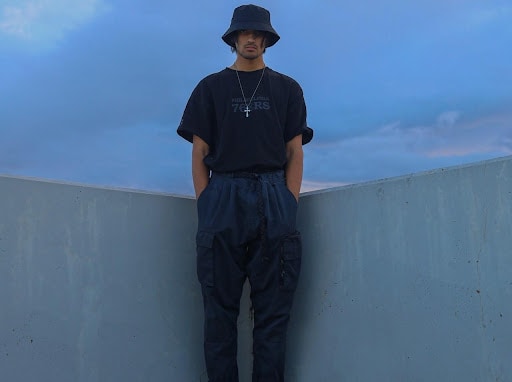 2. Active Wear
Choosing & wearing appropriate activewear isn't much about styling but flexibility. Often, activewear outfits are for workouts, athleisure, or outdoor sports. Hence, you should focus more on picking activewear tees from a brand that suffices your needs.
Furthermore, if you want to style your activewear, try layering. Also, you can style your activewear with different bottoms like running tights, sports trousers, compression shorts, tennis/football shorts, or gym shorts.
Accessorizing tip: Style your activewear tee look with long socks, quality runners, a cap, and a sipper.
3. Leisure Wear
T-shirts come in handy when you are traveling or enjoying your leisure time. Oversized tees are the best choice for leisure time styling. Pair them with bootcut jeans, loose summer trousers, or classic denim – you will never run out of style.
Also, if it's a summer day, pair your tee with biker shorts or joggers and wrap a sweater around your waist. Not only will it make you look cool, but it will also keep you warm if the day gets chilly later.
Accessorizing tip: Pair your leisure tee with a fanny pack or tote bag, and it will bring out a whole new character.
4. Casual Outing
Now we are talking! A casual outing could be anything from shopping and running errands to having brunch with friends. No matter why you're out casually, we want you to be in your element like always.
Our top-notch T-shirt choice for casual outings is a solid white tee styled with boyfriend jeans. To accentuate your body, tap in the tee and step out like a celebrity. You can replace boyfriend jeans with cotton pants for a more polished casual wear style. Finish the look with sandals or sneakers.
Accessorizing tip: Make a statement by adding a pair of elegant sunglasses to your casual outing outfit.
5. Street Styling
Who doesn't love street styling? We know you do, and that's why you are our favorite. For a long time, Instagram has been celebrating street style because of different celebrities taking the internet by storm every day with their new looks.
Now, it's your turn.
You can mismatch anything from your wardrobe and make yourself worthy of street styling. Combine solid tees with animal-print bottoms or style a bold trench coat with a T-shirt & trousers co-ord set. Go with an all-black ensemble, or wear pop colors on the street, and you will slay.
Explore more: here are our best-loved and nine notable street-style trends by Vogue.
Accessorizing tip: Add a bucket hat, a quirky locket & fancy rings to create a fun and refreshing street-style look.
The one occasion that gives endless T-shirt styling opportunities is undoubtedly a date. However, when styling a T-shirt for a date, multiple aspects matter, including venue, time of the day, and the taste of the person you are dating.
For instance, skip T-shirts with huge logos if you are getting ready for breakfast dates. Instead, a knitted or jersey hoodie would suffice. Wearing earthy-toned polo T-shirts with jeans or chinos and Chelsea shoes would make the magic happen for a brunch or lunch date.
However, if it's an evening date, you must put much thought into it. You can scale up your date night T-shirt style in seconds, from full-sleeve sweater tees to trench coats and jackets. Make sure – you don't overdress ever.
Accessorizing tip: A lavish yet low-key waist belt is a perfect final touch to your date outfits at any time of the day.
A Few Don'ts While Styling Your Favorite American-Made Tee Shirt:
Never wear trousers with embroidered logos, embellishments, and preppy shapes with any type of T-shirt. Period.
Skip combining pointed-toe shoes with your tee because of its clownish appeal. Instead, wear brogue shoes or loafers.
Say no to skinny jeans. For many men, too skinny jeans look unattractive. Better to reconsider your trousers options.
Deep V-neck tees are old-school. Showing off too much man cleavage isn't sophisticated anymore. Go for either a Henly or regular V-neck tee.
Wearing socks + sandals with a T-shirt and shorts is a big no. Such a look only brings shockwaves to the eyes.
Summary
T-shirts are equally popular and versatile. Various T-shirt designs and types have unique styling potential. You can follow the trend or create your style: T-shirts never deny an excellent look. The above T-shirt styling tips for six chief occasions will dramatically ease your daily life.
The bottom line is that you should consider factors like occasion, venue, and type of crowd you visit before styling. Because it is not merely about how well you have dignified your basic tee. It concerns more with your overall vogue, personality, and taste.
Agreed that, in the end, what matters the most is what you like and how you like it. But try to be simple, wear less, and think how many colors people might want to take from your final outfit. Style your tees accordingly.
Source: Glusea