How to Get Out of the Comparison Trap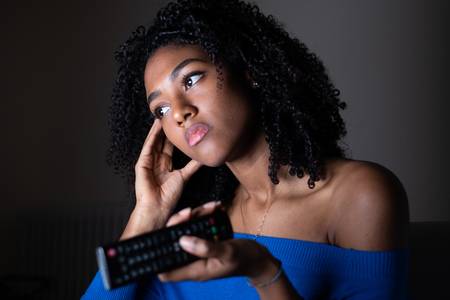 We bring to you how to stop comparing yourself to others
"His business has grown so fast, he is so lucky. How did he do that?"
"They always look so happy together."
"She has the best abs, I can never get there."
Have one or all of these comments crossed your mind lately? Chances are, yes. And if so, you are living in an unfortunate state of comparisonitis, i.e. the never-ending cycle of looking at your achievements (or lack of) next to someone else's. What does all this comparing do? Well, it leaves you unfulfilled, unhappy and unsatisfied. It can make you feel miserable about your life and exhausted from constantly trying to live up to an image or ideal that likely isn't even real.
READ Qualities of Creative Thinkers You Must Know
When it comes to building a business, comparing yourself to others is a quick path to becoming stuck and burnt out. It's natural to look to your competitors to understand their successes, failures and where they stand in the market, but don't get carried away. There are more than enough opportunities for everyone. Worrying about what they have that you don't does nothing to them. It will only hurt you.
The good news is, you can break free from this destructive cycle by taking small steps every day to grow and retrain your brain to view life through a different lens; to focus less on the bad and more on the good in your life.
Here are four steps to help put a stop to Comparing yourself to others and begin leading a life and career of true fulfillment.
1. Become aware of your triggers, especially social media.
Awareness is key to breaking the habit of comparing yourself to others. One of the biggest playgrounds for comparison is social media, which you're likely using as a distraction from focusing on the true trigger of your comparisonitis. Begin to notice whether you reach for your phone because you're feeling lonely or bored. Are you avoiding that tough conversation with a loved one? Social-media engagement can be your best friend when growing your business and connecting with your community, or it can become your worst enemy, leaving you to feel worse about yourself. It's all about how you use it.
READ How to Make A Good First Impression
Set up a time that is solely dedicated to being on social media while in a positive mindset. Avoid the random check-in when you're waiting in line at a coffee shop or sitting in traffic. Before signing on, tell yourself, "I am going to find inspiration here." When you see those fitness models working out and successful entrepreneurs traveling the world, decide to view it as a source of motivation to keep you on your path, not derail you from it. Never forget, social media is a snapshot into someone's life. You are viewing one perfect moment captured in an imperfect day. There is a story and journey behind it all.
2. Stay in your zone of genius.
You can't compare your day one to someone else's, and you can't compare your weaknesses to someone's strengths. I wouldn't want to measure my cooking abilities against a Michelin Star winner or my weightlifting skills against those of an Olympic athlete, and you shouldn't either. Keep your focus on your very own zone of genius. Find the specific aspects of your business and experience that really make you shine, then focus on making those one percent better every day. We all have our own special gifts and natural talents. The key is to understand your own uniqueness and find support for, or delegate, the other parts.
If you aren't sure of your zone of genius, ask yourself, "What work do I do that never feels like work?" Often times, what you're naturally best at is something that feels easy, so easy you don't even realize it's a gift. Reach out to your close friends, family, and coworkers for feedback, because this information can be your biggest asset.
READ The Secret To Success By Matt Morris
3. Take action, even if it isn't perfect.
Comparisonitis can be a quick road to paralysis. Before you know it, hours have gone by where you sat snuggled up on the couch, looking at and thinking about how easy it is for everyone else. When you notice yourself falling into this pattern, get up and move. Movement shifts the energy around and within you, even changing your thought patterns.
Excellence in business doesn't happen overnight. It requires a great deal of commitment, dedication and passion to reach the high standards you have probably placed on yourself. That's why it's all about the little actions that will one day allow you to look back and realize how far you've come.
4. Take technology breaks.
Live fully in the moment, because that is where the most joy and gratitude is. Even though I engage with a beautiful online community, I love to spend days entirely offline where I can be completely connected with my husband, my close friends or my creativity in my business. Pick a day each month to turn off your phone and free yourself completely.
If you are thinking, "I can't let my community down by not being present. I can't walk away from business for a whole day," then consider how rejuvenated, focused and fresh you will be when you return to them. When you take care of yourself, you are better prepared to take care of others. On these days, I also love building a list of all the people and things I love in my life, and the qualities I love in myself. Try making a voice recording of your list and listening to it every day for the rest of the month.
Making comparisons is a natural, human tendency, and that is okay, but you can use these steps to help reduce your comparisonitis. And when it does pop back up, don't judge yourself too harshly, because you are already amazing in your own unique and beautiful way. Bringing yourself back to that realization is what sets you up for success.
Like our page on Facebook to receive future articles
Creating a Mindset That Will Help You Succeed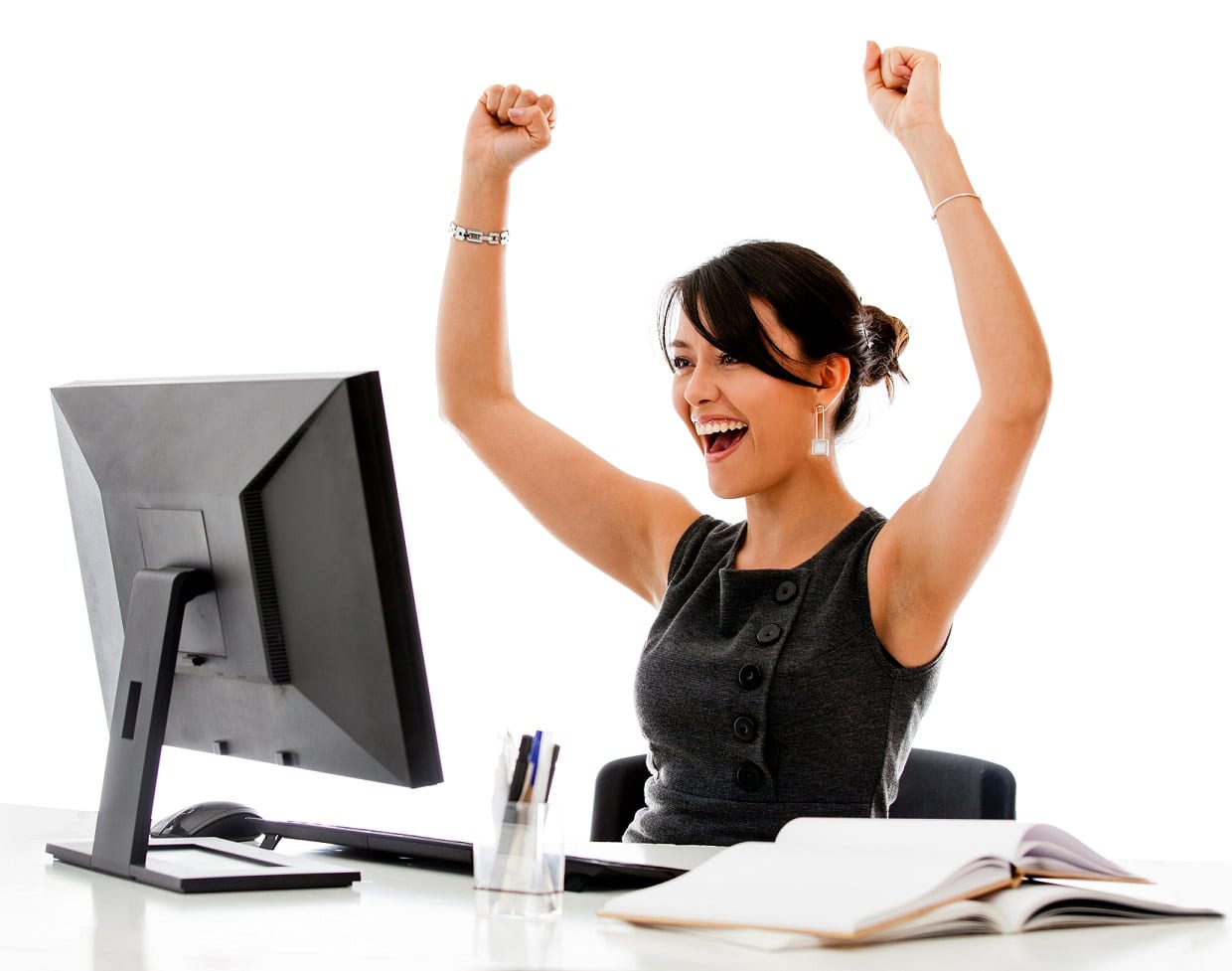 Radically success ful and happy people immerse themselves in self-development. Use these tips to start your own self-development journey.
The following excerpt is from Napoleon Hill's Success Masters culled From Entrepreneur Magazine
The most fulfilling path to success and personal fulfillment often comes through the pursuit of your own self-development. The radically successful and happy immerse themselves in self-development and a deep interest in life and relationships. Through self-exploration, they remain openly curious and passionate about their self-education and improvement.
Through life's experiences, good and bad, you become able and ready to be proactive in all your efforts, challenges, and successes. You choose to no longer wait for success or happiness; you go out and make it happen. Making a commitment to your own personal development is the first step on the path to living your personal legend. Here are some important elements of a self-development mindset.
Related: 10 Common Ways You Are Wasting Money
Sense of self
Self-improvement begins with a keen awareness of who you are, your values, your beliefs, and the larger purpose you wish to pursue. True satisfaction can only manifest from chasing your own dreams. Life, people, and business can be hard and insensitive, so remind yourself that you're more than the sum total of other people's opinions and continue pursuing what's meaningful to you.
The experiences you have in life can only have true meaning when you seek to understand them. To become a pristine student of life is to always remain teachable-ready. Examine how each experience life brings can be used for greater self-knowledge and better decisions going forward. As you gain a more solid sense of who you are, you become ready to start planning, designing, and pursuing your goals and objectives.
Sense of curiosity
To live successfully, be endlessly curious about all the possibilities your future holds. It's important to have an unquenchable thirst for your advancement and for adventure. Curiosity inspires you to push through the unusually painful trials and errors in your life and business. This type of resiliency is an acquired self-discipline that teaches you to cast your fears aside, bringing you the fullest experience of the adventures that success can bring.
Curiosity inspires the energy that makes it possible to see all situations as opportunities for your advancement. When you approach life and business with a sense of adventure, there's no situation, however limiting, physically or economically, which can't be filled to the brim with the interest and curiosity of how it will all work out.
Without a sense of curiosity, it's impossible to grow.
Sense of direction
The more you develop yourself, the more effective you become in achieving what you want. This clarity makes decision making easier because having a direction improves your ability to prioritize. You know which objectives are important in the short term and which are necessary for your long term. With a sense of direction, you become focused and effective.
There's nothing more organizing to an effort than being focused. Direction provides commitment. It's difficult to commit to something that has no foreseeable future or path. If you're filled with doubt and a lack of clarity, there's no way to launch your ideas. Self-development gives you direction, and thereby, the commitment to achieve your ends.
Sense of follow-through
Knowing what you want to achieve makes it easier for you to see the benefits of taking action. Even when the tasks at hand aren't enjoyable, seeing the benefit of following through on them will make it easier to motivate yourself into taking the necessary actions to achieve your goals. There's a lot of truth in the saying "Where there's a will, there's a way."
When you're committed to personal development, you always find a way to develop the necessary will. Your idea of success and the vision of what that will look like is where you grab your incentive to always follow through.
Sense of urgency
A sense of urgency drives inspiration. Urgency creates the mindset to work as if your life depends on it, especially if you have fewer resources than others. When you're the underdog, you'll dig deep inside yourself for the advances you need to thrive.
Urgency causes you to activate quickly when making decisions — you get out of your routine and do something different. It motivates you to get results quickly and efficiently, but it doesn't eliminate assessment. If you want to produce results faster, you must assess what is and what isn't working, then eliminate the efforts you've identified as wasteful. Keep in mind, it's easier to steer a moving object, so if you realize you've made a poor decision, a sense of urgency allows you to adjust. If you wait too long, you miss opportunities and chances.
Related: 11 Signs Your Job is Making You Miserable
Sense of resiliency
There will be tough times in life and business. When tough times occur, you need the skills and attributes to deal effectively with them. Personal development can't prevent all bad things from occurring, but it helps you deal with obstacles as they surface.
Resiliency teaches you never to view any challenge as the end of the world. Resiliency allows you the patience, awareness, and fortitude to continue moving forward, even if that means completely changing course.
Self-development deepens your maturity to trust that everything happens for reasons that can only be in line with your best interest. With this type of mindset, there's no obstacle that will hold you back. You'll have greater confidence, pliability, and the personal and interpersonal skills to cope with any obstacle you face.
Sense of connectedness
Relationships can be double-edged swords — they either lift you up or drag you down. They either bring you closer to your goals or push you further away. When you improve your personal development, you're better able to see which relationships and partnerships are worth investing in and which you need to cut loose. This type of self-awareness gives you the skills to make the best of the relationships that have a positive impact on your life, your business, and your overall success.
If you aren't learning, then you aren't living. Make the commitment to invest in your greatest resource — you.
Follow us On twitter
Content on this website is protected by DMCA.  Dont waste your time copying because you would eventually remove it.