How to Safe Guard your Home from Coronavirus
Read How to protect your home from Coronavirus here
Life under coronavirus means staying home as much as possible — but you'll likely need to make a trip to the grocery store or pharmacy at some point.
With the help of physicians and infectious disease experts, we built a tip sheet to make sure you don't bring the virus back with you.
Note: Recommendations for COVID-19 may change as officials learn more, so monitor your local health department and the Centers for Disease Control and Prevention for updates.
Read How to wear were a Face Mask the tight way
Make a game plan
Designate one person to be your errand-runner to limit your outside exposures
Set up a disinfecting station — an area outside your home or in a room with low foot traffic where you can disinfect packaged food
When you're out
Avoid coming within less than six feet of others
Wipe handles on carts or baskets while shopping
Some states mandate you wear a mask when you go into a business. Also, wash your hands frequently while you're out and avoid touching your face
Read More Updates About Coronavirus 
When you get back
Wash your hands with soap and water for 20 seconds
Disinfect takeout boxes and packaged foods at your disinfecting station
Thoroughly wash produce before putting it in your kitchen
Disinfect
Disinfect everything you touch — doorknobs, light switches, keys, phone, keyboards, remotes, etc.
Use EPA-approved disinfectants (these include Clorox Disinfecting Wipes and certain Lysol sprays) and leave surfaces wet for 3-5 minutes
Delivery
Ask workers to drop deliveries off on your doorstep or in an area of your complex
If they need you to come to the door, keep six feet of distance
Pay and tip online when possible
After you pick up mail from your mailbox, wash your hands
Laundry
Wash clothes, towels and linens regularly on the warmest setting
Disinfect your laundry hamper, too, or place a removable liner inside it
Don't shake dirty laundry to avoid dispersing the virus in the air
Guests
You shouldn't allow guests over right now
If you need to house a family member or friend, avoid shared living spaces as much as you can
If they need to enter shared living spaces, ask them to keep six feet of distance
If someone in your house gets sick
First, consult your doctor
Isolate them in another room and ask them to use a separate restroom
Disinfect frequently touched surfaces every day
Avoid sharing items with them
Wear gloves when washing their laundry
Continue to wash your hands frequently
Ask them to wear a face mask if they have one
How to protect your home from Coronavirus
Supplies you'll need
EPA-approved disinfectants
If you don't have disinfectants, make a bleach solution: Mix four teaspoons bleach per quart of water
Or Use a 70% alcohol solution
Laundry detergent
Trash bags
Prescription medicines (you can mail order these)
Canned foods — fruits, veggies, beans
Dry goods — breads, pastas, nut butters
Frozen foods — meats, veggies, fruits
Read How to Make your own Hand Sanitizer at Hone
Pets
Supervise your pet in your backyard
It's OK to play with them outside — just keep your distance from other humans
If you're sick, ask someone you live with to take care of them while you recover
If you must care for them while you're sick, wash your hands frequently
#OpenWHO, the free, open-access learning platform for health emergencies, now offers 9 online courses related to #COVID19

Enroll today:
👉 https://t.co/yvxUqiwKm0 pic.twitter.com/o6bx5lY287

— World Health Organization (WHO) (@WHO) April 22, 2020
MultiChoice stakes $281.5 million in BetKing, widening Nigeria's betting market.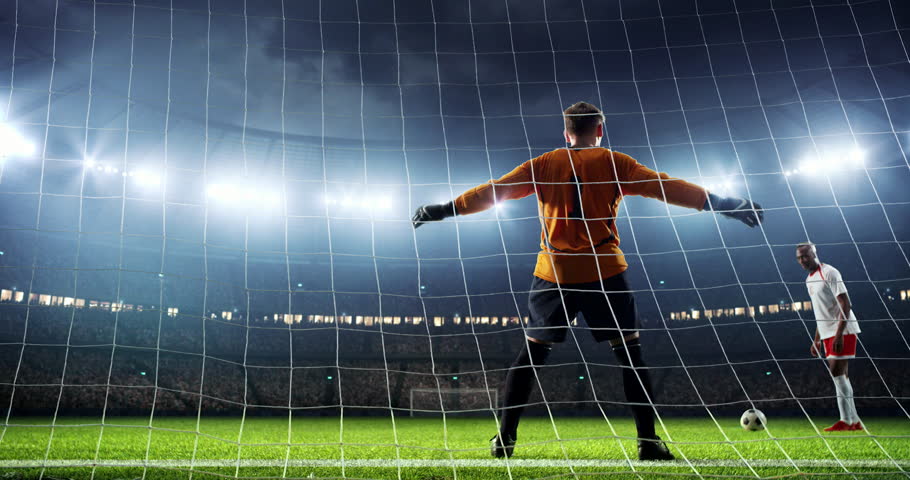 MultiChoice purchased a 20% stake in Blue Lake Ventures Limited, a pan-African sports betting and Entertainment Company known as BetKing, in October 2020. Now, through its wholly-owned subsidiary, Mwendo Holdings B.V, MultiChoice aims to buy a further 29%.
This means Multichoice will have a non-controlling 49% share in BetKing Nigeria, valued at $281.5 million, in line with its aim to extend its entertainment ecosystem and build important future value drivers.
However, the completion of this deal is dependent on some substantive conditions.
First, Multichoice has to secure debt funding. To complete the transaction, they need to raise about $294.45 million in rand-denominated debt.
Secondly, the completion of the employee share incentive scheme is fundamental. The arrangement includes creating an employee share option plan by apportioning 10% of the company's equity. More so, shareholders will own shares in the diluted business.
Thirdly, they have to obtain regulatory approvals from antitrust or competition authorities in various jurisdictions.
Other requirements include agreeing on a reasonable exit clause for minorities who will sell down to recoup some of their initial investment.
Multichoice Group CEO Calvo Mawela believes that sports betting is an exciting and buoyant market that is well-aligned with the company's Pay-TV business.  He further adds that the majority of betting enthusiasts watch a lot of games, which Multichoice is known to show on its platform.  
About Betking Nigeria
Widely acknowledged as one of the popular sports betting platforms in the continent, Betking Nigeria was founded by Bryon Petzer and Adekunle Adeniji, who previously worked as Bet9ja's virtual product manager.
As of Dec 2020, Betking increased its annual revenue by 42% to $54.7M in 2019 to $77.9M. Meanwhile, its net asset value stood at $100.2M.
According to Technavio, the sports betting industry is expected to grow by more than $134 billion between 2020 and 2024, with a remarkable compound annual growth rate (CAGR) of 10%.
Nigeria's betting space
Popular betting companies like Betking, Sporting Bet, Nairabet, Naijabet, Bet9ja, and Surebet24 dominate the betting space in Nigeria.
In 2018, about 60M Nigerians ages 18-40 were involved in sports betting. Approximately, ₦2 billion was spent on active sports betting daily. Yet, Africa holds only 2% of global sports betting revenue. This, without a doubt, rationalizes BetKing Nigeria investment, as the continent is poised for great momentum as it starts to play catch-up.
Content on this website is protected by DMCA.  Dont waste your time copying because you would eventually remove it.