How to Play Aviator – The Best Online Casino Game in 2023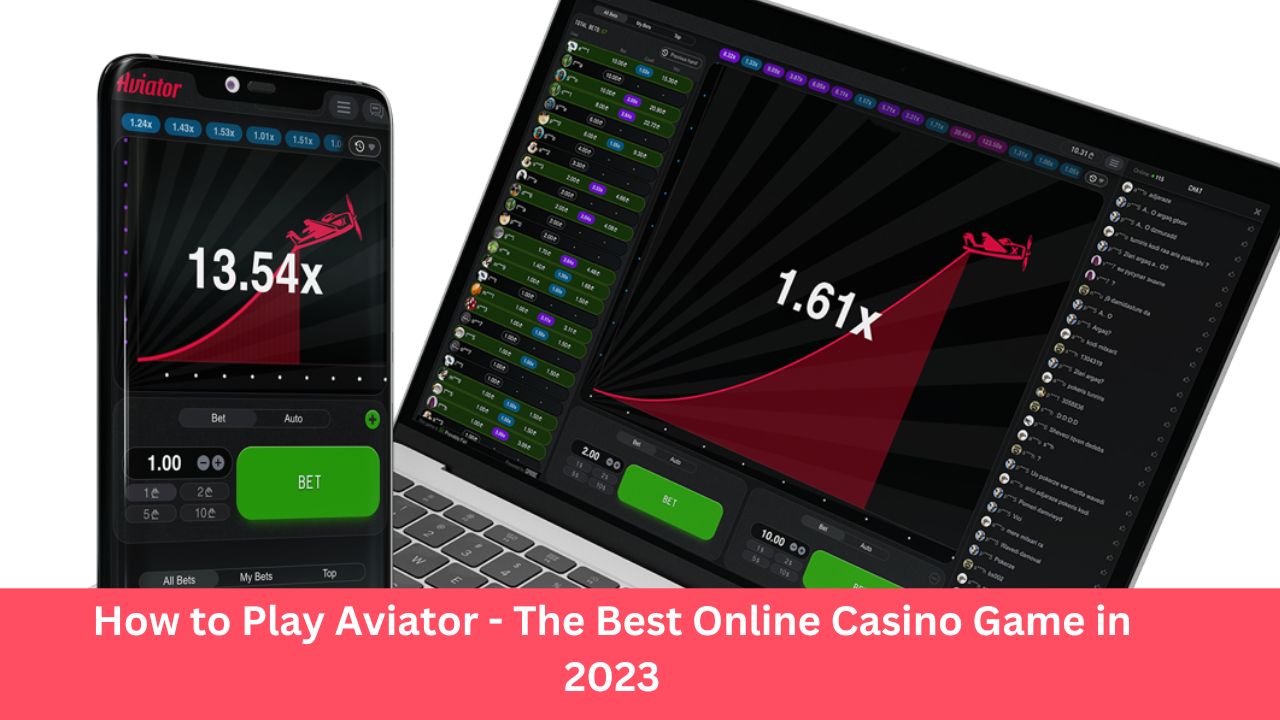 Slot machines were the only fun games in an online casino for a long time. They became tedious with the same theme and features year after year.
However, things are changing, and exciting games are on the rise. The latest example is Aviator, a thrilling and quirky game with excellent returns.
It is available at several online casinos around the world for your access. However, how do you play Aviator? How do you improve your cashouts?
Let's explore.
What is Aviator?
Aviator is a new casino game. It is different from all other games out there.
The game begins with a small plane taking flight. The multipliers start to increase as soon as the plane takes off.
The process continues till the plane flies away out of the window.
How to Bet on Aviator?
You must choose your bet at the beginning of the game. The minimum bet is 10 cents, while you have convenient options to wager $1 and above.
It is possible to add a second betting panel from your interface. You can place another bet in parallel to your initial bet.
Your cashout involves the returns from both betting panels.
How to Play Aviator?
Aviator is one of the simplest online casino games. It requires a starting bet for the game to begin.
You can place your bet by clicking the Bet button. It is possible to manually select your bet or use the options on the screen.
Once your bet is set, the plane will take off on the screen. The multiplier increases on the screen as the plane gains altitude.
The multiplier keeps increasing till you click the Cashout button or the plane flies away. In that case, you lose the whole of your wagering.
The trick is to click the Cashout button before the plane flies away to prevent losing your bet.
Tips to Play Aviator for Beginners
A beginner must take the time to get familiar with the interface and the controls. You must also learn the betting options and amounts.
Next, follow the tips below to develop your skills:
Start with a low betting amount
Don't chase big multipliers, as the plane might fly away
A multiplier of 2x is a modest return for most people
It is possible to win 20,000x your bet in Aviator. However, you never know when the plane might fly away with all your returns.
Therefore, aim for a modest return and take the risk only if you can afford the loss. However, you may get free bets in the chat mode to wager without paying.
They help you practice and hone your skills. You may even expect handsome returns as Aviator has 97% RTP.
Final Thoughts
Aviator is a fun and exciting casino game. It is simpler than slot machines but provides more returns.
You need to place a bet and cash out before the plane flies out of the screen. The wagering amount starts from 10 cents, and you can run a parallel bet
source: Glusea