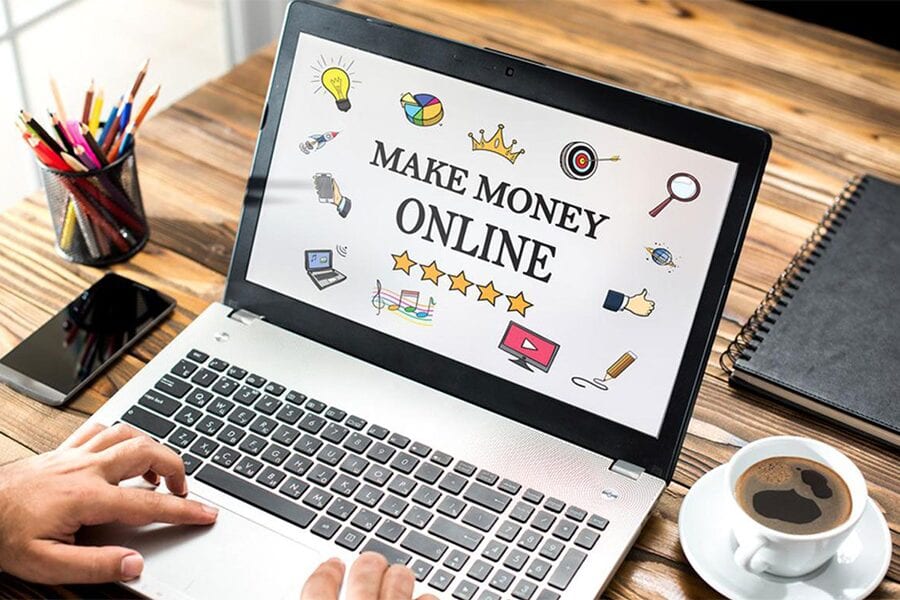 how to make money: patience and financial discipline. People who make much money are those who delay their personal gratification for the future. If you have been surfing the internet on how to make money, you would see a lot of post on that. well this article is not just to add up[ to the number, we are going to give you practical approach to making real money.
This post however, does not teach you on hacks that would earn you quick money as most of the post you see suggest. lets look at the various ways of making money.
How To Make Money
Get passive income aside your regular job
Passive income is income earned without actively working for it. example ; interest on your bank account, rental income, dividends, royalties, business income. in your quest to acquire financial freedom, pinpoint your inner most desire and convert it to your life's purpose.once you get a hold of this, wealth comes as a secondary base. "there are two ways to make a man rich, give him more money or curb his desires". ou can check out. Best Online Paid Surveys In Ghana . How To Make Money Online In Ghana
Build a surplus income
people struggle financially because they dont know how to work with money. creating wealth is not about how much you earn, it is about how you manage your surplus income or extra cash.surplus is the amount of money you have available for investment over and above your expenses. if the is not enough income, a short fall exist. you can increase your cash flow by eliminating unnecessary spending and by increasing your income. wealth creation means delayed gratification.
FOLLOW YOUR LIFE'S PURPOSE
successful people have chosen to play their biggest game and it all begins with purpose. when you are inspired by some great purpose, some extraordinary projects, all your thoughts break their bond, your mind transcends limitations, your consciousness expands in every direction and you find yourself in a great wonderful world (Pantanjali). Find out what you love to do and then direct all your energy towards it. once you do this, abundance will flow into it and all your life desires are filled with ease and grace. if your mind can see it, your heart can feel it, and you get excited about it, pursue it. it will definitely happen.
STAY FOCUSED
Focus until the focus is on you. the human mind is often flooded with lots of thoughts on daily basis. weak and scattered thoughts means weak and scattered forces. Focus means having concentrated thought on a specific goal. a common mistake most people make is to set a lot of big goals at the same time instead of narrowing down the big focus. Goals must be realistic, specific and yet challenging. the more your focus, the higher your awareness and the greater the results.
The Richest Pastor in Africa 2021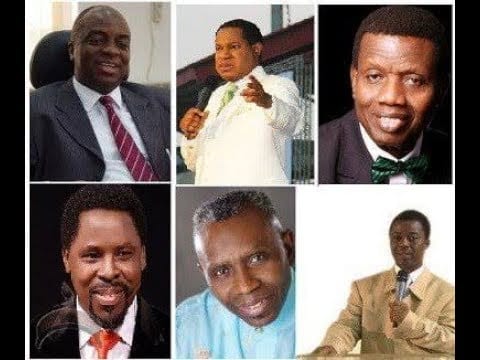 We bring to you the richest pastor in Africa 2021.
The continent of Africa has become so receptive to the gospel now than never before. Almost every pastor in Africa lives a good life. Take a look at the richest pastor in Africa  and the list of the top 5.
The Richest Pastor in Africa 

2021

Bishop David Oyedepo – $ 200 million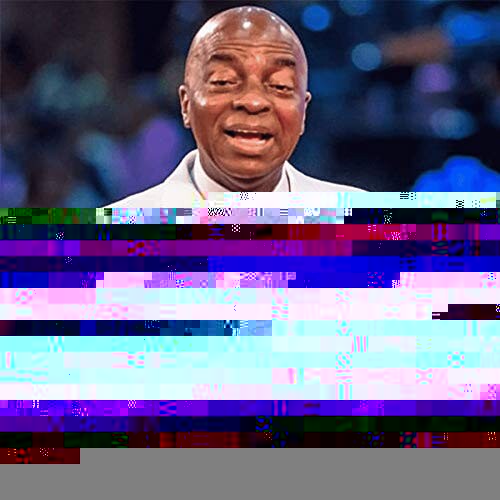 David O. Oyedepo  is a Nigerian preacher, Christian author, businessman, architect and the founder and presiding Bishop of the megachurch Faith Tabernacle in Ota, Ogun State, Nigeria, and Living Faith Church Worldwide, also known as Winners' Chapel International.
richest pastor in Africa 2021
Read Richest Pastor in the world
The Winners' Chapel International network of churches is located in over 300 cities, in all states of Nigeria, and in several cities in 45 African nations, Dubai, the United Kingdom and the United States.
Oyedepo has been seen as one of the pioneers of the Christian charismatic movement in Africa and has been referred to as one of the most powerful preachers in Nigeria.
He is the Chancellor of Covenant University and Landmark University. He was named in 2011 by Forbes magazine as being the richest pastor in Nigeria.
PROPHETIC DECLARATIONS

'You have escaped from the kingdom of oppression!

Sicknesses and diseases will start clearing the way for you!'
– Bishop David Oyedepo #LFCLiveService#SpecialSundayService#BreakingLimits pic.twitter.com/qlYBvDennv

— @davidoyedepomin (@DavidOyedepoMin) April 5, 2020
Richest pastor in Africa 2021
He joined the Redeemed Christian Church of God in 1973 and began interpreting Yoruba to English by Pastor Josiah Olufemi Akindayomi. In 1975, he obtained a Ph.D. in Applied Mathematics from the University of Lagos. He holds a position as Professor of Mathematics at University of Lagos.
Read Richest Men in Africa 2020
Pastor Chris - $100 million
Chris Oyakhilome (also known as "Pastor Chris") is the founder and president of LoveWorld Incorporated, also known as Christ Embassy, based in Lagos, Nigeria.
He was also the first to pioneer a Christian-based television network from Africa to the rest of the world.
Oyakhilome is the author of several books, including "Rhapsody of Realities", distributed monthly in several countries
Prophet TB Joshua - $70 million
Temitope Balogun Joshua , commonly referred to as T. B. Joshua, is a Nigerian charismatic pastor, televangelist and philanthropist. He is the leader and founder of The Synagogue, Church of All Nations (SCOAN), a Christian megachurch that runs the Emmanuel TV television station from Lagos.
Joshua is known for his popularity across Africa and Latin America and his social media presence with 3,500,000 fans on Facebook. His YouTube channel, Emmanuel TV, has over 1,000,000 YouTube subscribers and is the world's most viewed Christian ministry on the platform. Described as the "Oprah of evangelism" and "YouTube's most popular Pastor", Emmanuel TV is among the world's largest Christian television networks
Content on this website is protected by DMCA.  Dont waste your time copying because you would eventually remove it.