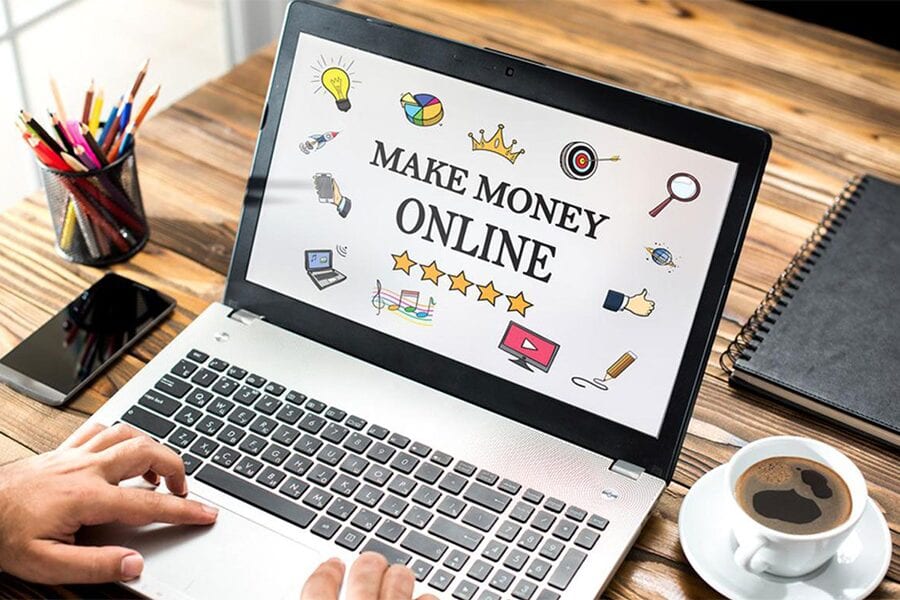 how to make money: patience and financial discipline. People who make much money are those who delay their personal gratification for the future. If you have been surfing the internet on how to make money, you would see a lot of post on that. well this article is not just to add up[ to the number, we are going to give you practical approach to making real money.
This post however, does not teach you on hacks that would earn you quick money as most of the post you see suggest. lets look at the various ways of making money.
How To Make Money
Get passive income aside your regular job
Passive income is income earned without actively working for it. example ; interest on your bank account, rental income, dividends, royalties, business income. in your quest to acquire financial freedom, pinpoint your inner most desire and convert it to your life's purpose.once you get a hold of this, wealth comes as a secondary base. "there are two ways to make a man rich, give him more money or curb his desires". ou can check out. Best Online Paid Surveys In Ghana . How To Make Money Online In Ghana
Build a surplus income
people struggle financially because they dont know how to work with money. creating wealth is not about how much you earn, it is about how you manage your surplus income or extra cash.surplus is the amount of money you have available for investment over and above your expenses. if the is not enough income, a short fall exist. you can increase your cash flow by eliminating unnecessary spending and by increasing your income. wealth creation means delayed gratification.
FOLLOW YOUR LIFE'S PURPOSE
successful people have chosen to play their biggest game and it all begins with purpose. when you are inspired by some great purpose, some extraordinary projects, all your thoughts break their bond, your mind transcends limitations, your consciousness expands in every direction and you find yourself in a great wonderful world (Pantanjali). Find out what you love to do and then direct all your energy towards it. once you do this, abundance will flow into it and all your life desires are filled with ease and grace. if your mind can see it, your heart can feel it, and you get excited about it, pursue it. it will definitely happen.
STAY FOCUSED
Focus until the focus is on you. the human mind is often flooded with lots of thoughts on daily basis. weak and scattered thoughts means weak and scattered forces. Focus means having concentrated thought on a specific goal. a common mistake most people make is to set a lot of big goals at the same time instead of narrowing down the big focus. Goals must be realistic, specific and yet challenging. the more your focus, the higher your awareness and the greater the results.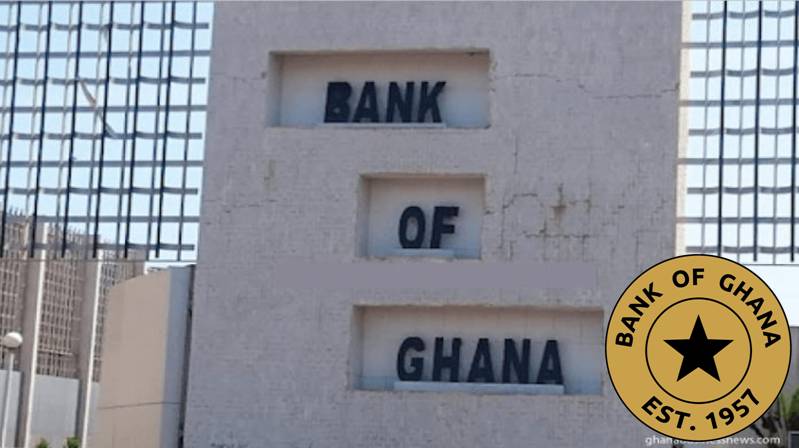 These are the top 10 best banks in Ghana 2022
There are currently 24 officially registered banks in Ghana listed in the Bank of Ghana's bank directory. We have listed the best banks in Ghana 2020 that you can confidently put your money without fear. There are various parameters one can use to rank high performing banks for investing. However, we relied on the profit made by each bank in the year 2021. We also included the operating income and the total assets of each bank.
List of Best Banks in Ghana 2022
Ecobank Ghana
Ecobank Ghana is a commercial bank in Ghana. It is one of the commercial banks licensed by the Bank of Ghana, the national banking regulator. The bank is a fully networked commercial bank in Ghana with branches in almost all regions of the nation.
Operating Income: $1,622,259
Profit for the year: $274, 934
Total Assets: $23,641,184
Societe General Ghana
Societe General is one of the biggest banks in Ghana with assets. Well its also one of the performing banks.
Operating Income: Ghs509,042,850
Profit:Ghs 128,542,186
Total Assets; Ghs4,443,909,209
Bank of Africa Ghana
Bank of Africa Ghana Limited, also referred to as BOA Ghana, is a commercial bank in Ghana. It is one of the commercial banks licensed by Bank of Ghana, the central bank of Ghana, and the national banking regulator.
The bank is a member of Bank of Africa Group, a multinational, Pan African bank headquartered in Bamako, Mali, with a presence in fourteen African countries. As of 2019, the bank reports indicate
Operating Income:Ghs 217, 088,045
Profit for the year :Ghs 65,496,451
Total Assets: Ghs 2,047,375,533
ABSA Ghana
Absa Bank Ghana Limited (ABGL), formerly known as Barclays Bank Ghana Limited, is a commercial bank in Ghana, licensed by the Bank of Ghana, the country's central bank and national banking regulator. As of 2019, The banks performance is as stated
Operating Income: Ghs 1,164,078
Profit for the year: Ghs 468,623
Total Assets: 11,772,546
GCB
GCB Bank Limited formally known as Ghana Commercial Bank is the largest bank in Ghana in terms of total operating assets and share of industry deposits, with 14.2% of total industry deposits. In August 2017, the Bank of Ghana, the nation's central bank, announced that it had approved a Purchase and Assumption transaction with GCB Bank Limited for the transfer of all deposits and selected assets of UT Bank and Capital Bank (Ghana) to GCB Bank Ltd.
Operating Income: Ghs1,563,445
Profit; Ghs 421, 003
Total Assets: 12, 416, 741
Standard Charted Bank Ghana
Standard Chartered Ghana (officially Standard Chartered Bank Ghana Limited) is a banking and financial services company in Ghana, and an 80% subsidiary of Standard Chartered. They are listed on the stock index of the Ghana Stock Exchange, the GSE All-Share Index. Operating since 1896, it is one of the oldest companies in Ghana. It is the successor to the Bank of British West Africa in Ghana.
Operating Income: Ghs 853,032
Profit: 281, 856
Total Assets: 7, 618,622
List of Best Banks in Ghana 2022
Stanbic bank Ghana
Stanbic Bank Ghana is a member of the Standard Bank Group, a purely African Bank which provides a range of financial services to its customers. The bank is made up of three divisions ie: Corporate and Investment Banking (CIB), Private and Business Banking (PBB) and Stanbic Ghana Wealth and Investment. Stanbic Bank Ghana started operating in 1999 and now has 36 branches nationwide.
Operating income; Ghs 975,439
Profit: Ghs 280, 654
Fidelity Bank
Fidelity Bank is a commercial bank in Ghana which was issued with its Universal Banking License on June 28, 2006, making it the 22nd bank to be licensed by the Bank of Ghana. As of 2019 Fidelity Bank reported ;
Operating Income : Ghs 920, 320
Profit: Ghs 267, 657
Total Assets: 10. 607, 977
Zenith Bank
The Bank's main service delivery channels include thirty-eight (38) business locations (branches and agencies) as well as numerous ATMs and Point of Sale terminals strategically located in various cities and towns across Ghana. Zenith also offers real-time internet and mobile banking which enables customers to access banking services on-the-go.
Operating Income: Ghs621, 560
Profit: Ghs 246, 467
Total Assets: 6,691,004
Calbank Ghana
List of Best Banks in Ghana 2022
CalBank formerly Continental Acceptances Ltd and Cal Merchant Bank commenced operations in July 1990, providing world-class financial solutions to the Ghanaian banking sector. CalBank received its Universal Banking License in 2004 and soon commenced providing specialized retail banking services.
Operating Income: Ghs 596,392
Profit: Ghs 173,413
Total Assets : 7,048,498
Access Bank Ghana
Access Bank Ghana PLC, is a full-service commercial bank in Ghana, licensed by the Bank of Ghana, the Central Bank, and national banking regulator. The Bank offers universal banking services to Corporate, Commercial, Retail customers and Financial Institutions across Ghana
The Bank is a subsidiary and component of the Access Bank Group, a financial services conglomerate with headquarters in Nigeria and subsidiaries in eight Sub-Saharan African countries, China, India, Dubai, Lebanon, and the United Kingdom.
Operating income: Ghs383, 100
Profit: Ghs 173, 704
Total Assets: 4, 711,771
CBG
Consolidated Bank Ghana Limited (CBG) is an Indigenous Ghanaian Universal Bank licensed by Bank of Ghana under the Specialized Deposit-Taking Institutions Act, 2016 (Act 930).
The Bank started operations on August 1, 2018. With its Corporate Head Office located in Accra, the Bank has 114 branches across 14 regions in Ghana.
Operating Income: Ghs 569,417
Profit: Ghs: 69,047
Total Assets : 6,942,990
List of Best Banks in Ghana 2022
GT Bank
Agricultural Development Bank
Firs Atlantic Bank
First National Bank
Republic Bank
Prudential Bank
OmniBank
National Investment Bank
GHL Bank
FBNBank
Source: Glusea
Content on this website is protected by DMCA.  Dont waste your time copying because you would eventually remove it.