How to Check Balance on Airtel Network (For Nigerians)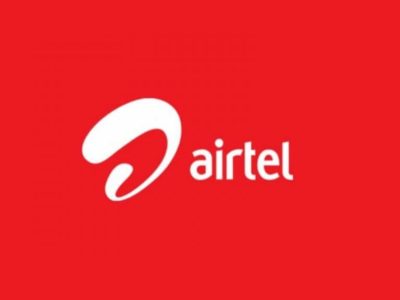 How to Check Balance on Airtel Network in Nigeria
Airtel is one of the telecommunication networks, used by millions of Nigerians. Loads of users enjoy subscribing to Airtel Network for data, SMS, and phone calls. Most times most subscribers get frustrated when making calls or using data and the call ends abruptly or browsing stops, due to the fact that they have exhausted their airtime; hence the need to always check the account balance to help you know how to make calls wisely.
Checking the balance on the Airtel network is one thing but knowing how to check it is another thing. Many today still find it difficult to check the balance on Airtel Network, whether it is data balance or airtime balance. In this article, we bring you the various ways on how to check the balance on the Airtel network.
How to Check Balance on Airtel Network Using USSD codes
To check your main balance on Airtel Network, simply dial *123#, after which a message will pop up showing you your main balance.
For Airtel net balance, dial *123*0#
To get more information on various offers available on the Airtel network, dial *121#, and a menu will pop up showing the various offers given away by Airtel Network.
To borrow airtime, dial *141#
For data balance, simply dial *121# or you can also dial *123*9#. The latter is the USSD code for Airtel 2G data balance check.
How to Check Balance on Airtel Network Using Airtel Mobile App
If you are an android user or iPhone user, this is for you.
Simply go to your Google play store (for Android users) or go to the Apple store (for iPhone users) and download Airtel mobile app. After installing the app, the next thing is to sign up or use your Airtel number to log in.
On the dashboard of your Airtel app, you will be seeing your data usages, airtime balance and many more features.
How to Check Data Balance on Airtel Net work through Airtel self-care service
Airtel self-care service may be strange to many. It is just an online customer care service which provides 24 hoursonline customer care service. Below are steps you can use to check airtime balance through the Self-care service which is similar to Airtel app;
The first step is to go to the Airtel online self-care Centre by typing https://www.airtel.in/s/selfcare?normalLogin
After opening the link, log in through your Airtel mobile number using the OTO that will be sent to you.
Step 3: Now, you will see the airtel main balance and data balance on the self-care service dashboard.
With the above-listed steps on how to check the balance on Airtel Network, you can see that you don't need to go to any recharge shop before you can check your balance, with your phone you can check your balance with ease. With the various ways you can check the balance on the airtel network, it will be easy to make calls or use your data balance judiciously.
Read How to Share Data on MTN in Nigeria