How to Become a Flight Attendant in Nigeria
Learn how to become a flight attendant in Nigeria by reading this guide. All information ranging from the duties of a flight attendant, job requirements, all that you need to know before applying for your job as a flight attendant will be discussed in this article.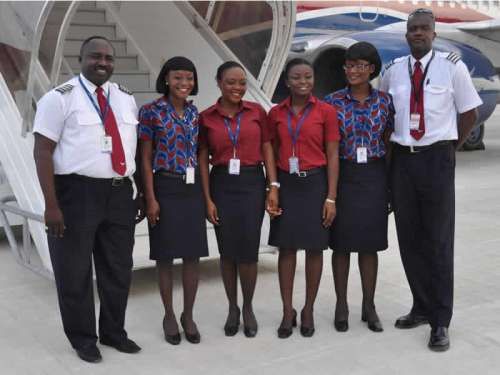 Learn how to become a flight attendant in Nigeria by reading this guide. All information ranging from the duties of a flight attendant, job requirements, all that you need to know before applying for your job as a flight attendant will be discussed in this article.
Becoming a flight attendant in Nigeria is much more than just sharing drinks to passengers. You need to be really hardworking to succeed as an attendant. The main responsibility of a flight attendant is to ensure the safety of the passengers and the crew.
The Nigerian Aviation industry currently have twenty Airports and about 23 active domestic airlines. It is important to note that in learning how become a flight attendant in Nigeria , it takes a lot of hard work, experience and passion.
While the basic or main duty of a flight attendant is the ensure the safety of the crew, they also respond to the needs of the passengers and also ensure that passengers follow the federal aviation rules.
The requirements on how to become a flight attendant in Nigeria become a flight attendant or air hostess varies from one airline to another. However, some general requirements are noting noting before applying to become a flight attendant.
How to Become a Flight Attendant in Nigeria
Below are the general requirements to successful land your dream job as a flight attendant in Nigeria.
Have a Senior Secondary School Certificate
The minimum requirement to become an air hostess in Nigeria is a secondary school certificate. While this is the minimum academic requirement, have a higher qualification such as a degree in customer service, hospitality or human relations will give you a higher edge over others.
Read Richest Musicians in Nigeria
Meet the Physical Requirements
Most airlines in Nigeria have specific physical requirements when hiring. They also require attendants to be able to sit in a jumpseat and complete a range of physical tasks, like pushing, pulling, bending, and lifting with reasonable accommodation.
Most airlines do not accept tattoos and visible scars, you should also have love for make up, ability to dress elegantly are all requirements to become a flight attendant in Nigheria.
Customer Service skills
Even though airlines provide training on customer service, previous experience in a field with customer service is much appreciated.
You will need excellent communication skills, because you will spend a lot of time interacting with passengers and other members of your flight crew.
Read Davido net worth
Stressful situations call for strong customer service and problem-solving skills. Good listening skills will allow you to understand and meet customers' needs.
How to Become a Flight Attendant in Nigeria
Apply for the Job
After going through the above requirements and is satisfied that you fully qualify for the job, go ahead and a submit your application to a vacant job as a flight attendant.
Attend the Airline Training School
the next stage of how to become a Flight attendant in Nigeria ia to attend the airline training school.
Once an airline hires you, the company will provide formal training at its flight training center. During the three to six weeks you will spend there, expect to receive classroom instruction on flight regulations, job duties, and company operations.
Airlines will typically arrange for lodging and transportation to the training center, but you may be responsible for meals. Training may be paid or unpaid, depending on the airline.
Along with the other new hires, you will learn how to handle emergencies, including procedures for evacuating an airplane and operating emergency equipment such as evacuation slides, oxygen masks, and flotation devices.
Read Wizkid net worth
As you near the end of your classroom instruction, you will take practice flights, and you will be evaluated on your skills.
Get Nigerian Civil Aviation Authority Certification
After undergoing the mandatory training provided by the airline, the company will apply for your certificate of demonstrated proficiency.
How much does it cost to be a flight attendant in Nigeria?
There are several schools in Nigeria that offer training of flight attendants. After the training, all candidates must write and pass the licensing exams by the NCAA before they can apply for jobs. The cost of fees for training a flight attendant ranges from N350,000 to N500,000 depending on the school.
What are the requirements to be a flight attendant in Nigeria?
Among the main points noted above, one needs to also take note of the following to successfully become a flight attendant in Nigeria.
Good physical and mental health
Be physically appealing
Have a minimum of Secondary school certificate
Have a valid travelling passport
Fluent in at least two foreign languages
Have good interpersonal relations
How Long does it take to become a flight attendant in Nigeria
On the period it will take to become a flight attendant in Nigeria varies. You need a secondary school certificate and a degree in hospitality, human relations or communication which will usually take about 7-8 years, for the flight attendant training school, it takes a maximum of 6 months.
What is air hostess salary in Nigeria?
Generally, Air hostesses in Nigeria get paid between N100,000 and N300,000 monthly and this is based on the airline they work for. The figure quoted however, does not include allowances and bonuses which could see the salary to vary slightly.
Can a married girl apply for air hostess?
most airlines usually require that at the time of applying for the job, Flight attendants should not be married.
Can air hostess get pregnant?
A flight attendant can only become pregnant only after a certain number of years in the job. Most airlines prefer 4 years of work before a flight attendant can become pregnant.
Summary of How to Become a Flight Attendant in Nigeria
To become a flight attendant in Nigeria, you need to meet the basic general requirements. In addition to all the above mentioned. One has to develop a liking for the job as it is a very demanding job.
Read Aliko Dangote Private jet, Cars and houses
You would have to put up with a lot of different people with different behaviors.
Thank you for reading How to Become a Flight Attendant in Nigeria, let us know in the comments below what you think of this article.
Source: Glusea
The Special And Moving Reasons Why People Play Casino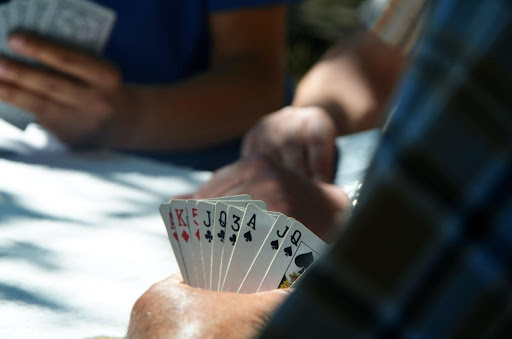 A common question that warrants curiosity is 'Why do people gamble?' What convinces people to play casinos despite knowing that there are more chances of losing money than winning is a mystery. There might be several reasons for this, such as the thrill of the unknown, best online casino bonus offers and promotion, an escape from the day-to-day grind, or philanthropic reasons.
Top 10 Best Prediction sites in the world
Every individual has different situations and reasons for participating in gambling, but some very common reasons are observed over time.
Here we are going to delve deeper into some of the psychological reasons behind gambling:
1. To Experience the 'High' of Winning Big
One of the major reasons behind playing at any casino is the overwhelming desire to hit the jackpot and win big. This desire blinds people to the stark reality of their situation: they are losing hard-earned money at an almost impossible chance of winning. People get motivated by the win stories that are exaggerated for the sole purpose of baiting. They want to be the person who took a big risk by placing a large bet and got payback by hitting the jackpot. But more often than not, these dreams never come true. The blind optimism and the adrenaline rush misdirect minds into believing the impossible.
2. To Overcome a Financial Crisis
Another common reason behind gambling is people view it as an easy solution to their financial crises. The media presents gambling as a chance to win large amounts of money with very little input. This image of gambling leads people to believe that it is the answer to all their financial problems. In the current failing economy, debt, joblessness, and stacking bills are common. Most people indulge in casinos with the hopes of giving their very hard-earned daily wage and taking home double or even triple of that in return. Traditionally, this doesn't pan out well, but some people still don't lose hope and keep taking chances, falling deeper into the hole of addiction.
3. To Experience the Glamour that Ads Portray
Gambling advertisements traditionally illustrate gambling as an elegant affair. This is done to lure people under the pretence of a glamorous experience. People generally forget while watching these commercials that they are paid to entice the viewers. They portray casinos with beautiful people and even more beautiful places. This brand of advertisement is very mysterious. People are motivated by the story of someone who won millions and changed their lives. The commercials are catered in a way that makes people forget the low probability there is of actually hitting the jackpot.
Read Brian Armstrong net worth
4. To take a Chance on the Online Gambling Ads that Pop Up Everywhere:
Online gambling is a major contributor in getting people addicted to gambling since they offer the added benefit of winning money sitting at home. Gambling sites also lure people in through uncountable advertisements. Gambling Advertisements and commercials are all over the internet. They even exceed the news about technology, space or the latest Android Apps in Apple Trackers.
Be it the menial act of watching a video or buying something online, we almost always end up with a gambling advertisement pop-up. These advertisements emphasize the availability and simplicity of gambling. They advertise the presence of a support system to guide new users through any problems they might face during the game. The Anywhere, Anytime aspect of online gambling is a very enticing detail for millennials, and these advertisements exploit this endlessly. 
5. For Recreation
Some people gamble to escape their daily routine and have fun while spending some money. Nowadays, it's easy to stay anonymous online with the best cheap VPNs. At the start, it might just be for recreational reasons, but as time progresses, this might turn into a habit. Things will then start to turn for the worse as they might even have difficulty recognizing that their just-for-fun activity is now an addiction. If not controlled, gambling can turn the fun into the anxiety and depression of losing hard-earned money.
Some Other Psychological Reasons to Gamble
To Bond With Other Gamblers
Lately, gambling has been associated with being in trend. Peer pressure and maintaining a personality are major reasons some people get into gambling. Gambling is also a popular new way to make friends and socialize. A little friendly game with friends can become a habit if left unchecked. Sometimes people give in to peer pressure and join in on a game so that they aren't the ones left behind and missing out on the fun. Some join a game with their family members, unaware of the possible outcomes since they just joined a trusted family member. There are uncountable starts to gambling but only one end.
To Escape the Daily Stress
The common start behind addiction is a need to escape reality. Gambling is another such example. Gambling might feel like a haven for some people as it provides them with a means to avoid daily conflicts or problems. Avoiding reality can only be a temporary solution to a problem. When reality comes crashing down, as it always does, it might become too much to handle further worsening anxiety and depression with the added guilt of losing money.
Some gambling avenues advertise themselves in a manner that leads people to believe that whatever money they are spending finally gets donated to charities. This misguided belief renders them free of guilt for losing money since it's ultimately for a good cause. For instance, some sites might imply that they are involved in philanthropic causes such as funding soccer teams or helping poor kids. This might make people continue gambling despite losses since they want to help the mentioned cause.
According to statistics, almost 26% of the world's population gamble. Around 1.6 billion people bet globally, with 4.2 billion gambling at least once a year. In 2015, it was projected that there were 173 million players worldwide. The gaming sector is currently thriving, as shown by the data. The number of people betting is certainly on the rise, from live casinos in Canada to the online economy in Spain. Indeed, as we move forward, technological advancements such as mobile casinos, live dealer games, and, potentially, virtual reality are assisting in driving annual revenue to new highs.
Depression, migraines, sadness, and other anxiety-related issues are common among those who suffer from a gambling addiction. Like other addictions, it can lead to emotions of hopelessness and powerlessness if left unchecked. But if you gamble properly, there is no fear of all that. 
Published by Glusea
Content on this website is protected by DMCA.  Dont waste your time copying because you would eventually remove it.