Ghana Passport Online Application Guide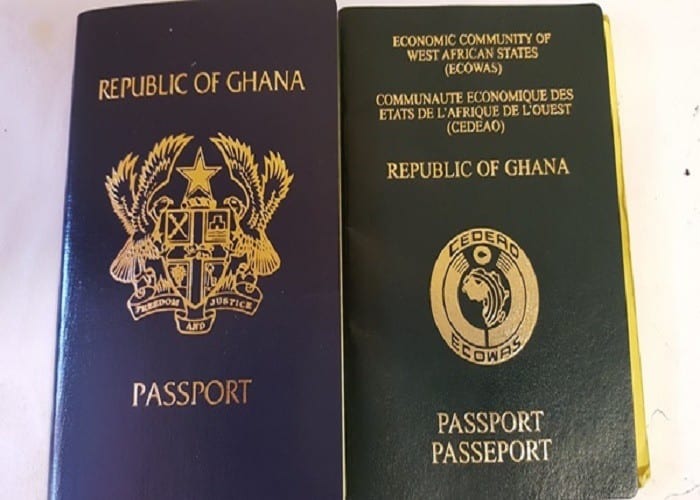 This article is a Ghana Passport Online Application Guide
Ghana passport is the number one tool every citizen of Ghana needs to be able to travel outside the country. It also gives the citizens protection by the government of Ghana.
The application process for acquiring Ghana passport has undergone systematic technological advancement over the last few years. First, to be able to acquire a passport, one needed to go through a lot of manual form filling and booking appointments. This process was a torn in the flesh of most Ghanaians as people used to wait for months to years before they could acquire the document. Thank God technology has really come to stay. If you are a Ghanaian who is yet to acquire a Ghana passport, you may find this article useful.
Ghana Passport Online Application Guide
REQUIREMENTS FOR APPLICATION
Before one can apply for a passport, you need the following documents
Birth Certificate(Proof of Ghanaian citizenship)
Documents to support Identity such as Driver's Licence, National ID card
Proof of Profession (An introductory letter from the applicant's employer that is if the applicant is currently employed or a work ID card that bears applicant's name, organization's name and position. A student ID if the applicant is currently in school. Homemakers/housewives and applicants that are unemployed and those in the non-formal sector of employment like mechanics, hairdressers seamstresses, traders etc. do not need proof. Registered Business Owners and self-employed applicants must produce their business registration certificate as proof)
How To Apply
Create a new user account at https://passport.mfa.gov.gh/register  and fill the form providing the necessary information
Login with your Username and Password.
Click on Start New Application.
Make Payment for processing fee.
Choose a bank, then choose an application type (standard or expedited), choose payment channel to make payment.
Ghana Passport Online Application Guide
Available Application Types
NAME                                                          PROCESSING FEES
1 Expedited Application 48 Pages            GHS 200.00
2 Expedited Application 32 Pages                 GHS 150.00
3 Standard Application 32 Pages                 GHS 100.00
4 Standard Application 48 Pages                   GHS 150.00
Payment Channels for Processing Fees
| | | |
| --- | --- | --- |
| # | BANK | CHANNELS |
| 1 | Ecobank Ghana | Branches nationwide, Airtel Money, VISA & MasterCard, MTN Mobile Money, Tigo Cash, Vodafone Cash. |
| 2 | GCB Bank | Branches nationwide, Vodafone Cash. |
| 3 | Zenith Bank Ghana | Branches nationwide, Airtel Money, MTN Mobile Money, Tigo Cash, Vodafone Cash, VISA & MasterCard. |
After a successful payment of the processing fee, the form is issued into your accountto continue with your passport application. This form can be found at "My Applications".
c. Note that payment made are irreversible.
d. Please note that manual (PDF) forms processing fee voucher codes are NOT TO BE USED here.
Complete all details on the form.
Sign the Declaration Form.
Book a date you will like to go to the Passport Application Center (PAC) for the verification of your documents and to take your biometric details (i.e. photograph and fingerprints).
Present yourself on the appointment date at the Passport Application Center for verification of your documents and to capture biometric details.
Address of Passport Application Centers
| | | |
| --- | --- | --- |
| # | LOCATION | ADDRESS |
| 1 | Accra PAC | Kinbu Road (Old Foreign Affairs) |
| 2 | Kumasi | Ministries Adum behind the Court of Appeal PWD (National Service Secretariat) |
| 3 | Takoradi | Ghana Immigration Head Quarters (Within the Regional Administration) |
| 4 | Sunyani | Adjacent to Jubilee (shares a wall with the Park) |
| 5 | Ho | Regional Administration (Shares building with Immigration) |
| 6 | Tamale | Police Park (Old Library) |
| 7 | Ridge | Ridge |
| 8 | Premium PAC – Accra | Accra Digital Center, Adjacent State Housing Company, Ring Road West, Accra |
| 9 | Tema | Former IRS Office, Community 4, Tema |
| 10 | Koforidua | PWD Office, SSNIT Office Area, Koforidua. |
After your appointment, the PAC will indicate to you when your passport will be ready for collection.
Go to the Passport Application Center (PAC) on the date indicated to you to collect your passport. The Premium PAC has the option for courier delivery.
Thanks for reading Ghana Passport Online Application Guide
READ AMERICA VISA REQUIREMENTS
Writing a Biography Essay: 10 Tips to Write a Professional Paper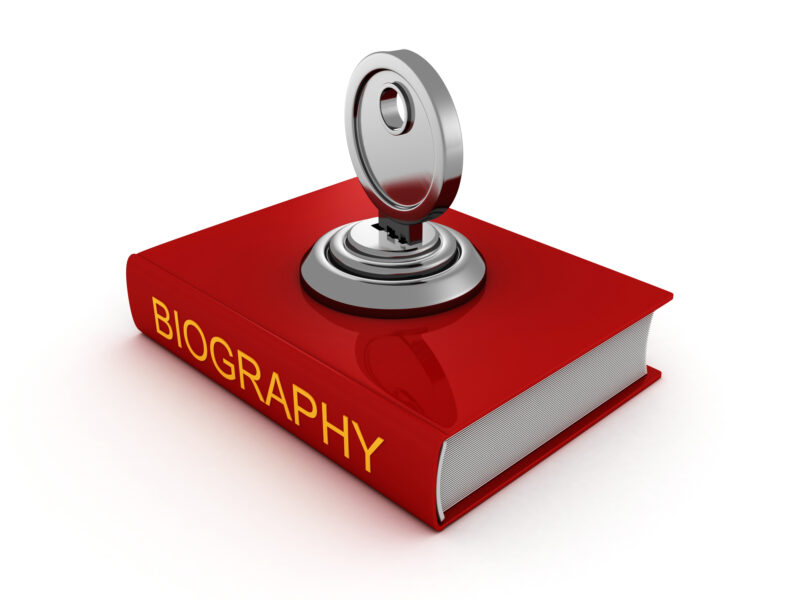 Although the so-called "Great Man" school of history has long gone out of fashion, it is nevertheless true that the lives of individuals who have made history remain an important component of how we understand the past and its implications for the future. Previous generations imagined that change came about because certain important individuals, usually men, undertook great feats that transformed politics, science, history, art, etc.
Today, we are less likely to attribute change to individual action instead of overpowering, impersonal forces, but we nevertheless still look toward the biographies of important figures from the past in order to understand the role of people in history and to draw lessons for the present and the future from what came before.
But you may ask yourself how you should develop an essay that tells a person's life story. This is a challenging task for anyone, especially for students. In this article provided by a professional essay writing service SmartWritingService.com, we'll take a look at ten tips to help write a professional and effective biographical essay.
Choose a Subject
The first step in writing any biographical essay is to select the person you plan to write about. In many cases, the person will be selected for you in the assignment, but in many others, you will need to choose the person to write about. The ideal subject for a biography is someone who has a compelling life story. The person does not necessarily have to be a famous figure, but when you write an essay, you will need someone about whom there is enough research to flesh out your paper. The more famous the person, the easier a time you will have finding the research you need to develop your essay.
Develop Research Questions
A biography isn't simply a chronological list of events in the person's life. A good biographical essay will tell the reader something about the person at a deeper level. It can be helpful to develop a series of research questions to guide you as you assemble information for the biography. For example, what do you most want to know about the person? What is the person's impact in his or her field?
Make Friends with Your Library
A good biography makes use of top-quality sources to deliver reliable information about the individual. While Wikipedia and Google can be good places to start, the best quality information is likely to be found in your college or university library. Your library will have access to databases that provide academic research from scholarly sources that are otherwise locked behind paywalls. In your paper, you will want to make use of these peer-reviewed academic sources for better quality information. Your library's librarians can help direct you to the best sources for your paper, so be sure to make use of their help.
Organize Your Research
After you have collected research into your topic, organize the material to help you tell the story of your subject's life. Collect key facts, important quotations, and other information and then organize that information to help you tell a story about the person's life.
Develop a Thesis Statement
While most biographical essays are largely a collection of information in chronological order, it is nevertheless the case that you will need a thesis statement to govern your overall view of the person's life. How will you be summarizing or depicting that person's life? Was it successful? Was the person transformative? Having a thesis statement will help guide you in choosing the right details to support your biographical assessment.
Outline Your Essay
Before you start writing, you should spend some time creating an outline to develop your information and analysis. An outline lets you work through the complicated process of figuring out what to discuss in what order and with what evidence, saving you time while you write and ensuring that you are not wasting time going down unfruitful tangents that won't make the final cut. While outlining can sometimes feel like busywork, it is often the case that the more time that you put into outlining, the more time you will save during the writing process.
Tell Your Subject's Life Story
The writing process comes next. As you draft your essay, you will mostly tell your subject's life story in chronological order.
Use Specific Details
Try to pick out specific details that will help to make the subject come alive and will connect with your readers. Using colorful, specific information can help to make your readers more interested in the essay. Audiences remember stories better than specific facts, so embedding information in colorful anecdotes can improve retention.
Leave Time to Revise and Proofread
Revision and proofreading are essential to a successful essay, not just a bonus. Always plan to leave time to revise and proofread your paper to catch as many errors as possible. The more carefully you proofread, the more likely your instructor will be to see your paper in a positive light.
Use Professional Essay Writing Services
When you don't have enough time to finish your paper, professional custom essay writing services can help. When you order online from reputable writing websites, you can get original papers fast that will help you to see the right way to approach your topic and develop an effective and professional essay on your topic.
Source: Glusea
Content on this website is protected by DMCA.  Dont waste your time copying because you would eventually remove it.