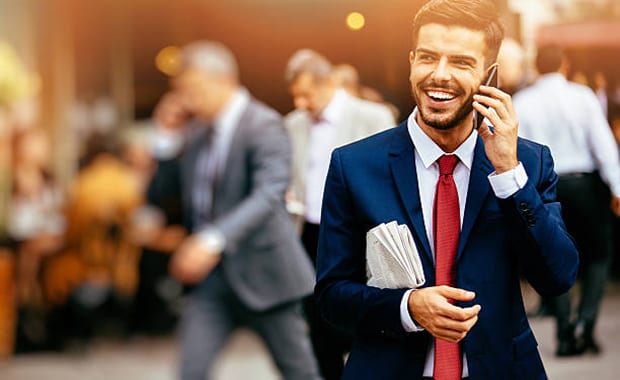 Do you often wonder how successful people spend the first hour of their day?
It's a pretty common question to have, considering that success relies a lot on the routine you take up daily, and how use your time. In the words of Eric Thomas, there are 86400 seconds in a day and how you use those seconds is critical.
Of course, you can't do a whole lot with the first hour of the day. However you can still use that time productively to do a few things that most people wouldn't be doing because they're either still asleep, or just waiting until they have to go to work.
Read
How Successful People Spend the First Hour of the Day
Here are several examples of ways successful people will spend the first hour of the day, which in their case is usually bright and early. Take notes!
1. Meditation
Meditation is a great way to start the day, because it allows you to clear your mind from the previous days of the week, in order to completely start a fresh, calm yourself down and make this day a productive one.
The beauty of meditation is that it allows you to acknowledge and process all your thoughts in a calming manor. Most people think that they're just unable to meditate because they can't stop their flow of thinking, but thoughts are natural and there a part of meditation.
Examples of successful people who meditate include the likes of Oprah Winfrey, Russell Simmons, Ray Dalio and Bill George. However these are just a few of the many, many successful people that do use meditation.
2. Exercise
Exercise is probably one of the worst things most people could think of to do having just woken up, but again it has a similar effect to meditation, allowing you to clear your mind, keep your body refreshed and work out at a time where you have the most energy to do so.
Some people go against exercising in the morning, because they say it drains their energy for the rest of the work day.
Although those people successfully exercising every morning and still having plenty of energy for the rest of the day might think that was just an excuse to not have to put a lot of effort into something early in the morning.
A couple of great examples of successful people who spend the first hour of the day exercising are Barack Obama, and Steve Reinemund, the former chairman and CEO of Pepsi.
3. Preparation & Planning
An obvious way that successful people spend the first hour of the day is by preparation and planning. Spending the first hour of your day planning means that you can efficiently go about your day in a knowledgeable order, that allows you to reduce distractions, complications and so on.
You can guarantee that a lot of successful people plan and prepare for the rest of the day, using their first hour of the day. What tasks need to be completed and when by. When they're going to have time to slot in other things, you name it.
I'm sure you've heard of the saying, "Fail to prepare, prepare to fail"? This is something that my Economics tutor always used to drill into our brains when we had an exam coming up, but the same applies in real life of course.
READ Success Quotes to Inspire Your Life and Business
4. Menial Tasks
Once menial tasks are out of the way, you don't have to worry about them for the rest of the day. You can clear your mind of them until the next. So it makes sense to get them over and done with, rather than have them on your mind all day causing you concentration issues.
These tasks can often be completed pretty quickly if you get them out of the way as you wake up; things like cleaning your room, taking the trash out, preparing your lunch, sorting through documents.
Many successful people use their first hour doing this as it means they can completely forget about them for the rest of the day, and have complete concentration on the more important things they're going to be doing.
READ MORE QUOTES HERE
5. Relaxation
Much like meditation, relaxation is a great way to start the day as it helps to calm your mind, perhaps if you've been exceptionally busy, frustrated or anxious the day before.
What ever it is you do to relax, this is a great way to start your morning. Whether you like to read, spend time with your family and so on, it helps you to get that little bit of relaxation time before the big day ahead of you.
6. Hour of Power
Tony Robbins calls this the "Hour of Power", whereby he spends time motivating himself with various motivational quotes, and then spending the rest of the time visualizing.