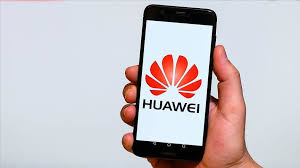 Huawei Northern Africa takes pride in receiving the Top Employer certification, a recognition of their positive social impact throughout the continent, which, they assert, they will further in the coming years. As much as ensuring a prosperous business growth, the advantages brought to the communities by which side the company evolves are key priorities.
Huawei's priority: transforming their clients into beneficiaries of its CSR strategy
As part of their strategy « In Africa for Africa », one of their greatest strengths is, according to the Huawei Northern Africa direction, their capacity to listen, a skill critical for community cohesion and action. With the aim of maintaining the recognition it has been awarded, the group has been taking upon many corporate social responsibilities lately, most importantly towards the new generations. Indeed, new technologies are on the rise among young Africans aged 15 to 24. According to the International Telecommunication Union (ITU), they represent 37.3% of Internet users worldwide, while access to this tool remains difficult on the continent. In fact, only 18% of African households have the Internet at home while this figure reaches 84.2% in Europe. Young people therefore connect at work, at school, in universities. Were it not for the digital divide, this solution could seem sustainable. However, in the face of a major lack of infrastructure and education, Huawei is concerned about these circumstances on the long run. Thus, the company's strategy relies on its engagement with policy-makers and the youth at both the national and the community level, where most action is needed. African youth can no longer afford to be spectators of their own futures, and Huawei Northern Africa has chosen to grant them the instruments to build a bright and fulfilling future, respectful of the environment and promising in terms of economic growth.  Their CSR approach focuses on 3 main areas: promoting education and digital inclusion in African communities; helping the most marginalised gain access to new technologies; and fostering economic progress and sustainable development on the continent.
No development without digital education
The focal point in Huawei's social actions 2020 might have been the Covid-19 crisis, which has aggravated an already critical situation for African education systems. The mobilisation of states has not been sufficient, as the last 12 months have left gaps in the curricula of young learners. Regarding the employment market in an ever younger and more connected Africa, increasing the competencies of young Africans and improving the overall level of ICT education to unleash the possibilities of Africa's future is the one priority all public and private actors should focus on. Given that, in Northern Africa, Huawei employs more than 3,000 ICT technical engineers, their strategy is based on recruiting local talents. Consequently, Huawei has set up "ICT Academy" in 177 top ICT universities and colleges in Northern Africa to teach students cutting-edge ICT skills, thereby filling an educational gap.
And no education with a gaping connectivity
But this objective cannot stand on its own: Huawei is well aware of the digital divide which threatens the education sector in Africa. According to the World Bank, in Sub-Saharan Africa, about a third of the population remains out of reach of 3G networks. For this reason, among others, Huawei is particularly committed to improve network coverage in remote areas. « Digital for everyone » is how one would summarise the company's approach, which considers the right to connectivity as a fundamental human right and the cornerstone of contemporary economic progress. The group's Tech4All global initiative aims to eliminate inequalities in digital coverage and use, which today affects more than 300 million people in Africa according to GSMA. In the same vein, Huawei has deployed the innovative RuralStar solution in several Western African countries, significantly reducing the cost of building and deploying the network in remote areas and linking more than 400 villages and 800,000 people.
Fostering a green digital economy: Huawei's new hobbyhorse
The future of the younger generation will strongly depend on the incorporation of environmental goals in any business and growth strategy. World primary energy consumption has only increased since the 20th century, when all continents became industrialised. Due to an increasing urbanisation and a population explosion, this trend will continue in the coming decades. Fortunately, Africa benefits from a major asset: abundant energy resources. Huawei has heard the youth's forceful demand for a more environmentally sustainable future, and the group is working hard to advance the goal of building a green digital economy in Africa. Morocco, for instance, which hosts Huawei Northern Africa's central office, acts as a leader in terms of their use of renewable energies, inspiring Huawei Northern Africa's strategy and motivating them to place green energies at the top of their concerns list. It is crucial for the continent, and all of its private and public actors, to understand how central those preoccupations are. Indeed, the Global e-Sustainability Initiative (GeSI), of which Huawei is a member, states that "information and communication technologies have the potential to reduce the equivalent of 20% of global carbon dioxide emissions by 2030 and to decouple economic growth from rising emissions. The World Economic Forum attests to this: "The social benefits of digitisation could equal or even surpass the value created for industry". In concrete terms, ICTs can be used to improve energy efficiency in the processes of production. With energy consumption below the world average, there is still time for Africa to implement digital energy solutions relatively easily in order to meet environmental standards, while at the same time enjoying strong growth. Today, Huawei strives to help Africa become economically competitive based on renewable solutions, which, by unlocking economies of scale, would result in the direct improvement of the living conditions of Africans.
These steps forward illustrate how much the group feels entrusted with a social mission. Their drive seems to be giving African youth the impetus to overcome the obstacles on their road to success, as they wholeheartedly wish to contribute to making the African continent shine in the coming decades. The new generation represents, in Huawei's perspective, the Africa of tomorrow, a future that must be prepared now. As a leader in the technological industry, the company takes its leading role very seriously, explaining the Top Employer it is today awarded, and it asserts it will keep on supporting the African youth in achieving its dreams.