How COVID Is Creating New Billionaires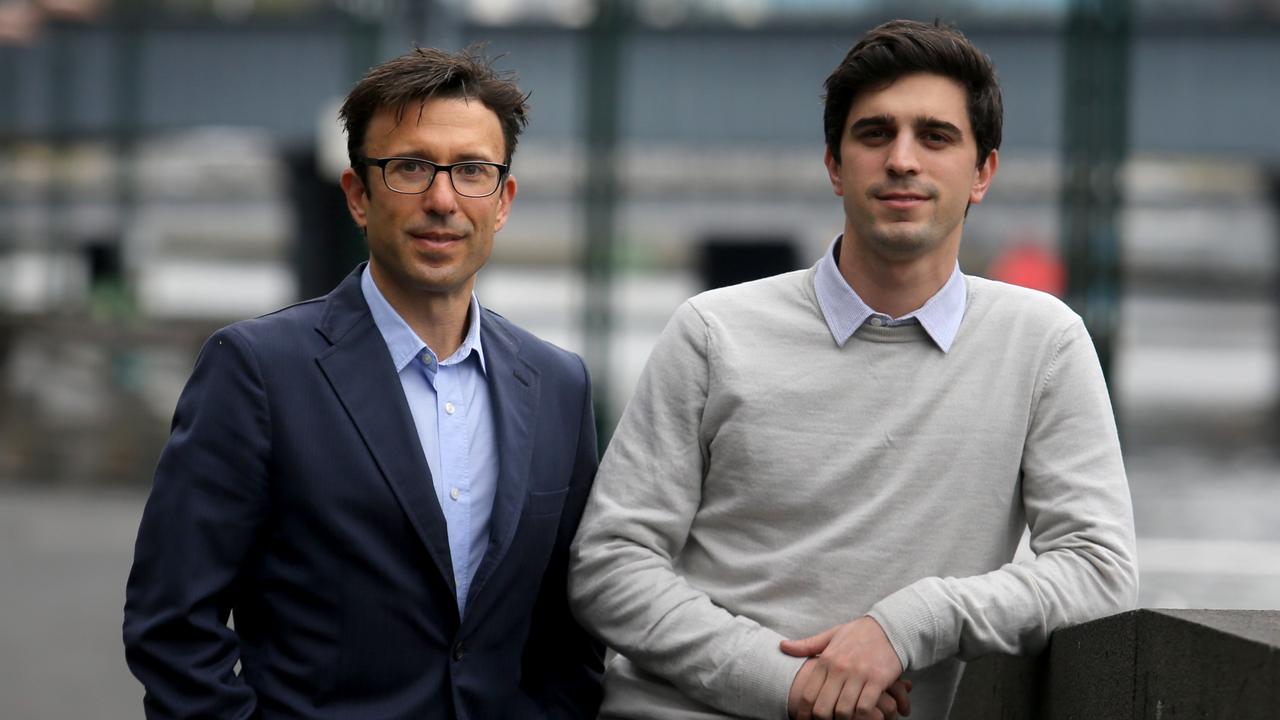 In 2015, Nick Molnar was living with his parents in Sydney, Australia, and selling jewelry from a desktop computer in his childhood bedroom. Hocking everything from $250 Seiko watches to $10,000 engagement rings, the 25-year-old had gotten so good at online marketing that he had become Australia's top seller of jewelry on eBay, shipping thousands of packages a day.
Nick Molnar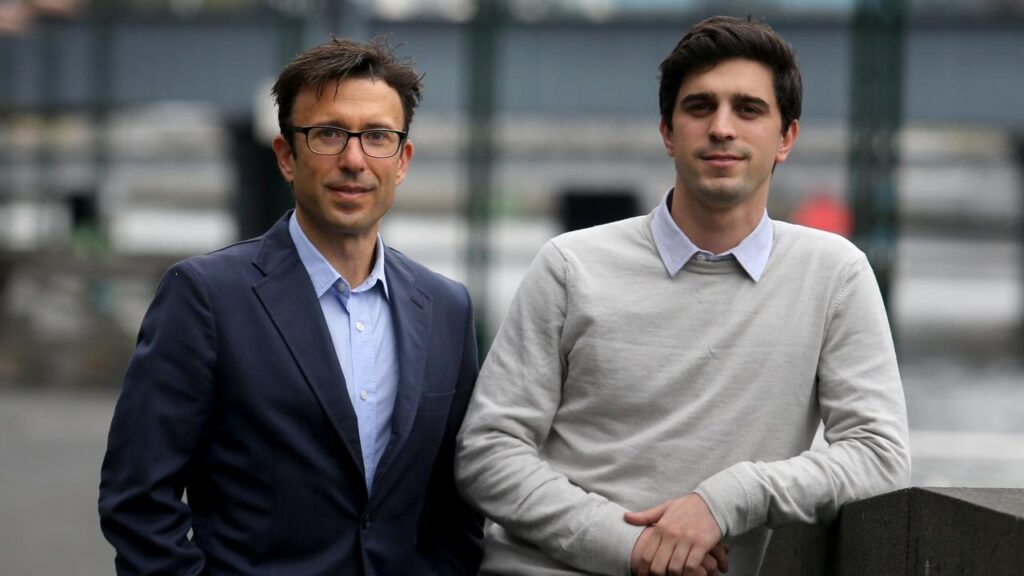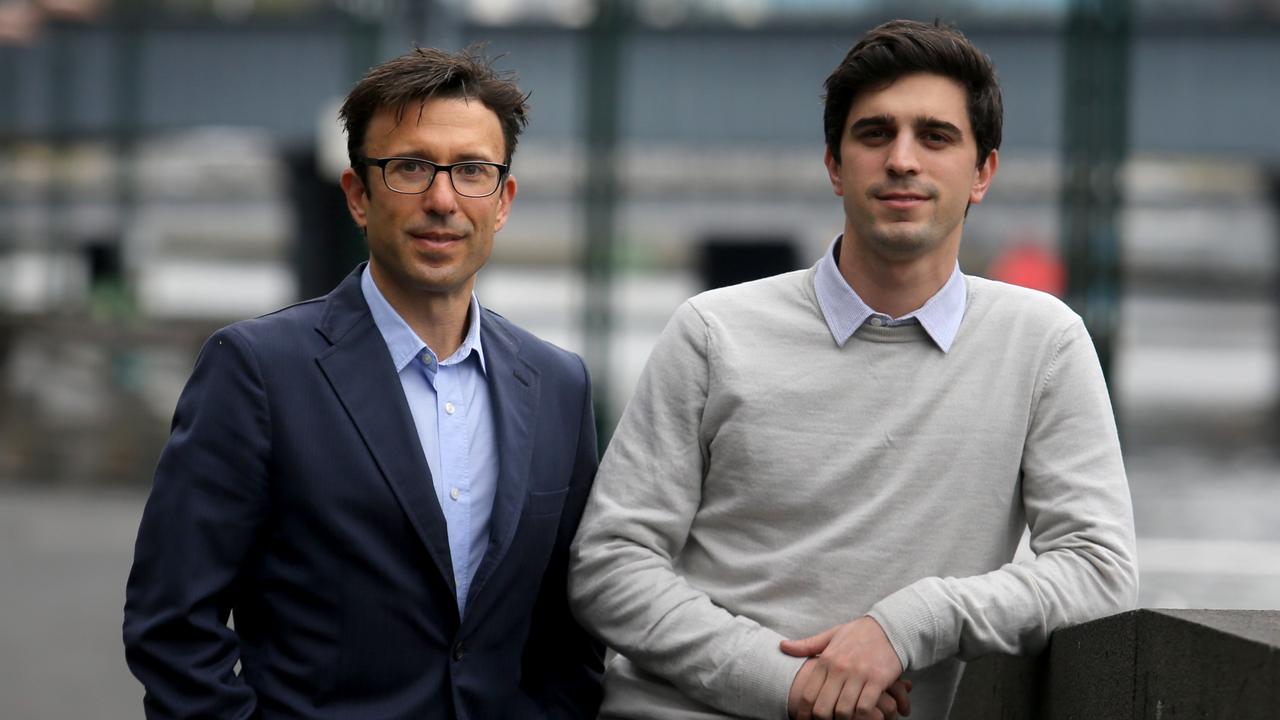 That same year, he teamed up with Anthony Eisen, a former investment banker who was 19 years his senior and lived across the street. They cofounded Afterpay, an online service that allows shoppers from the U.S., U.K., Australia, New Zealand and Canada to pay for small-ticket items like shoes and shirts in four interest-free payments over six weeks.
Read Also Chuck Feeney Philanthropic works
"I was a Millennial who grew up in the 2008 crisis, and I saw this big shift away from credit to debit," the now 30-year-old Molnar says today. Either lacking credit cards or fearful of racking up high-interest-rate debt on their credit cards, Molnar's generation was quick to embrace this new way to buy and get merchandise now, while paying a little later.
Five years later, Nick Molnar and Eisen, who each own roughly 7% of the company, have become billionaires—during a pandemic. After initially tanking at the start of lockdowns, shares of Afterpay—which went public in 2016—are up nearly tenfold, thanks to a surge in business tied to e-commerce sales. In the second quarter, it handled $3.8 billion of transactions, an increase of 127% versus the same period a year earlier.
Buy Now, Pay Later
After a steep drop in Afterpay's stock in March, the e-commerce boom and credit-card-weary Millennials have propelled the installment payment company's stock to record highs, nearly doubling its value in six months. 
They are not the only ones whose fortunes have taken off in the last few months. According to Forbes' analysis, at least five fintech entrepreneurs including the two Aussies have been vaulted into the billionaire rankings by the pandemic. Others include Chris Britt, founder of digital bank Chime, and Vlad Tenev and Baiju Bhatt, the co-CEOs of "free" stock trading app Robinhood. Several other founders from such companies as Klarna and Marqeta have also gotten boosts and are suddenly approaching billionaire status. 
Read Richest People in the world
As in other sectors, the Covid recession has created both fintech winners and losers. For example, LendingClub, which offers personal loans to higher-risk consumers, laid off 30% of staff; small business lender On Deck was sold in a fire sale.
But for a sizable crop of consumer-facing and payments-related fintechs, the virus has delivered a gust of growth, just as it has for e-commerce behemoth Amazon and work-from-home players Zoom, Slack and DocuSign.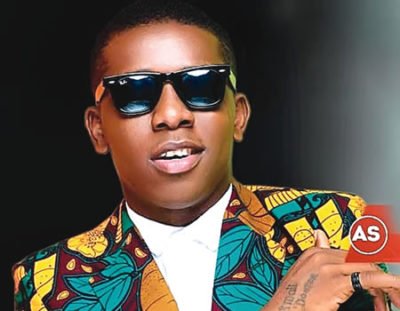 Glusesa brings to you Small Doctor net worth and biography
Adekunle Temitope known by the stage name Small Dcotor is a  Nigerian Fuji, afro-pop recording artist and performer. He is one of the youngest artiste in Nigeria to watch out for. Keep reading to find Small Doctor net worth and his biography.
Biography
Temitope was born on 27th May, 1996 in Dopemu, Lagos but hail from Ondo State. He took a strong interest in music at a young age. He attended Ain't Orosan Nursery and Primary School and attended Secondary at Oniwaya Secondary School. Due to his interest in music, he dropped out of University of Lagos to concentrate on full time music.
Read Top 10 Richest Musicians in Nigeria
In 2012, his music career kicked off. He released singles like Gbagaun, Anobi, Penalty and Mosquito Killer. Small Doctor released his debut studio album "Street Ambassador" in 2015.
Small Doctor was arrested for alleged possession of firearms and for allegedly threatening to shoot a police officer who was on traffic duty along Oshodi, Lagos. Barely 24 hours, a magistrate court in Ebute cleared all charges against him and he was released
Small Doctor Net Worth
Small Doctor net worth is estimated to be $2 million. Winners Golden Bet unveiled Small Doctor as their brand ambassador.
Small Doctor Career Highlights
2015: "Skit"
2015: "Oh My God"
2015: "E No Sabi"
2015: "Gyration"
2015: "Magician"
2015: "Amuludun"
2015: "Say Baba"
2015: "Oyinbo"
2015: "Eleda Mi"
2015: "God the Bless"
2015: "Street Bus Stop"
2015: "Arrest"
2015: "Small Doctor"
2015: "Omo Iya Teacher"
2015: "Ile Ijo"
2015: "Story"
2015: "Gbera"
2015: "Gbagaun"
2015: "Iya Teacher"
2015: "You Know"
2015: "Anobi"
2015: "Mosquito Killer"
2015: "Uzobu"
2015: "Anobi"
2016: "Penalty"
2016: "Sobotone"
2016: "Forever"
2016: "Pakurumo"
2018: "My People"
2018: "Slay Mama"
Sophie Ndaba Biography and Net Worth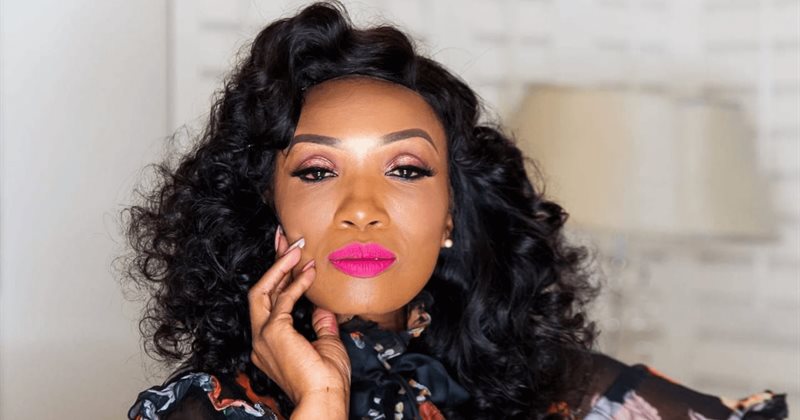 Sophie Lichaba Mphasane, formerly Sophie Ndaba, is a South African actress. She played Queen Moroka in the soapGenerations. In 2016, she was guest judge in the final Miss South Africa 2016 beauty pageant.
Read Vinette Ebrahim net worth
Education
She completed high school in Zimbabwe, after which she pursued her modeling career. Her mother sent her to an orphanage in Eastlea, Harare, Zimbabwe so she could get a better education than what was available in apartheid South Africa.
Lichaba's father, Solly Mphasane, died in 2016. She suffers from diabetes. With her former husband, Themba Ndaba, she has two children, Rudo and Lwandle. She adopted her niece, Shallon Ndaba, following the death of her sister, Tiny Mphasane. She married Max Lichaba in 2017. In late 2018, Lichaba was the victim of a rumour, which claimed that she had died
Awards
Duku Duku Award for "Best Soap Actress" in 2003
Golden Horn Award for "Best Comic Actor" in 2009
Woman Of Inspiration Award
Sophie Ndaba Net Worth
Sophie Ndaba net worth is estimated at $5million
Oseikrom Sikani Net Worth and Biography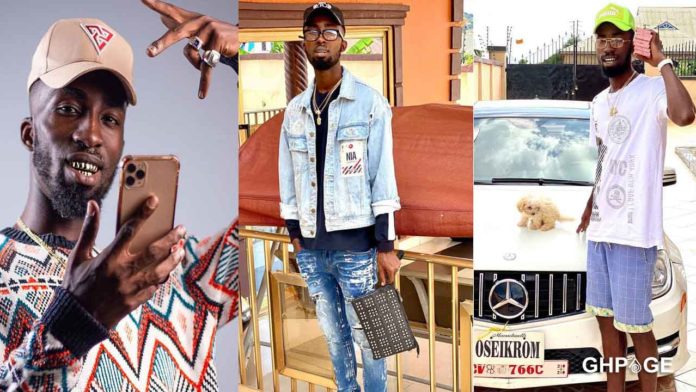 Glusea brings to you Oseikrom Sikani net worth and Biography
Ransford Brefo known on stage as Oseikrom Sikani is a Ghanaian musician and rapper based in Kumasi in the Ashanti region of Ghana.
Oseikrom Sikani ( translated Kumasi's richest) is known in showbiz  for his love for display of his wealth.  What is Osekrom Sikani net worth? Is he really the richest person in Kumasi? Keep reading as we bring to you every   information you need to know about the "Kumerican" rapper.
Biography
Ransford was born in Kumasi. Not much is known about his beginnings. He started singing in Church at an early age. According to Ransford, all his family members live abroad; he is the only one living in Ghana. His father is called sika gari (translated to mean he has money like gari)
Read Top 10 Richest Musicians in Ghana
Oseikrom Sikani  is an alumini of Sunyani Technical University. He started his music career in 2013 but did not show much seriousness in it. He only did music as a hobby.
Oseikrome Sikani Net Worth

Oseikrome Sikani believes he is the richest person in Kumasi, Ashanti  region.  He boast of several properties he owns including a 12 bed room house, 3 cars including a range rover, a benz which cost Ghc100,000 and a Corolla which cost Ghc 50,000. He also owns a quad bike which cost Ghc 30,000.
As a way of making people know he is wealthy, he has gold teeth which cost Ghc 15,000.
According to Oseikrom Sikani, he once spent about Ghc20,000 at a club just to proof to people he is wealthy.
He also stated  in an interview with Zionfelix, his source of income includes gift from his family members abroad, remittances from friends who receive money  abroad through his bank account.