How Can BetterHelp Help You Focus on Your Mental Well-Being?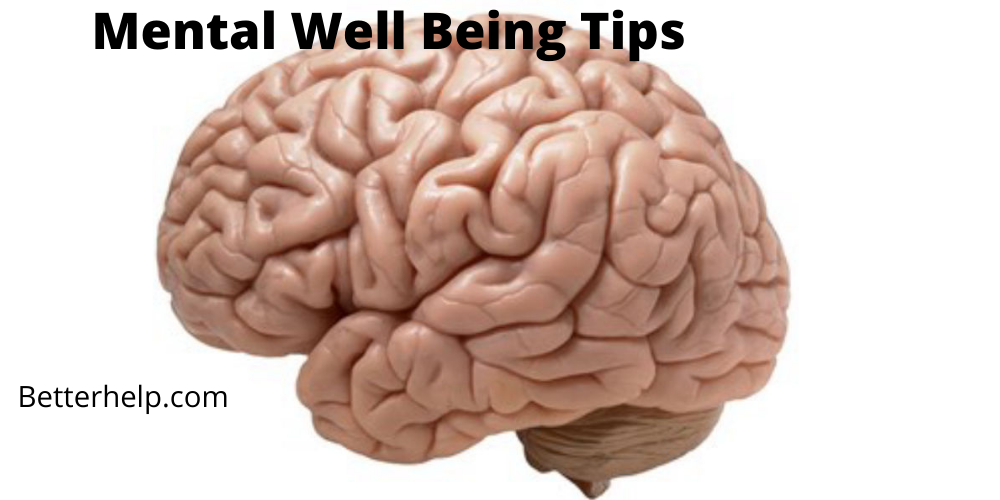 There is a need to continuously remind yourself how important mental wellbeing is, especially when you are going through a specific mental health challenge. It's properly understood that mental health simply refers to a state of well-being characterized by an individual's realization of personal abilities, coping with life's normal stresses, working productively, and making an effective contribution to the community. So, for you to be of help to yourself and to those around you, you have to stay mentally healthy.
Apparently, many individuals place much concentration on physical health than mental health. To be frank, apart from focusing on ensuring your physical health, you should also take your mental health seriously. There are different online therapy platforms that can be of help. Some of these platforms (BetterHelp, Talkspace, etc.)  focus on your mental well-being
How Can you Focus on your Mental Well-being
It is very important that you know that mental health is not all about a diagnosis; in fact, it's much more than it. Technically, it's the embodiment of your psychological well-being which is your feelings about others and yourself, and also how you are able to manage these feelings to overcome everyday challenges. Based on how vital your mental health is, it's advisable that you focus on improving it. The following are steps to take to focus on your mental well-being:
Taking good meals: This is a very important step to take. What you eat will decide how well your body and brain are nourished. You must know that the right classes of food and the qualities needed for your well-being. For instance, carbohydrates increase serotonin; proteins increase norepinephrine, tyrosine, and dopamine; fruits and vegetables provide nutrients beneficial to the cells in your body. As it's known, the intake of carbohydrates in their moderate amounts will help with your mood; protein-rich meals will assist you to keep alert; fruits and vegetables will help regulate your mood. Other foods may include those containing Omega-3 polyunsaturated fatty acids— you can see these in nuts, flaxseed, and fish.
Exercising your body: This is a common way of helping both your physical health and mental health. During exercise, your body releases endorphins which help boost your mood and relieve your stress. This implies that exercise can descriptively be seen as one of the best methods to deal with stress, depression, and anxiety. To focus on your mental well-being, try to include activity in your daily life— you can take a walk around your house, take a break after sitting with your computer for some time to " stretch your legs". Actually, it's great if you can observe a 30 minutes exercise everyday— outside the house may be better (so as to get exposed to sunlight to get Vitamin D— it helps increase serotonin level in your brain).
Good sleeping habits: Sleep is very important when your mental health is involved. It's not medically okay when you deprive yourself of good sleep— it can negatively affect your mood. Endeavor to observe going-to-bed-early habit and try to take enough sleep every day. There are other good habits you can observe to give yourself better sleep. You must always put ways every activity and items such as phones, television, computers that can deprive you of better sleep an hour before you go to bed.
Have a positive perspective about yourself: Your mindset can indirectly have a negative impact on your feelings. This is one of the reasons why you are expected to think and say things positive about yourself. You should stop underrating yourself and start to be optimistic in every situation.
Talk to someone: Sometimes, you may not be able to deal with your situation all by yourself. This may warrant you opening up to someone. Also, what other people say about you positively may help improve your emotional well-being.
Give taking a break a thought: Retreat, they say, is different from surrender. Sometimes, moving back to regain your strength may be very important. You can do this by stepping away from what stresses you and take up something that makes you feel better.
Furthermore, you may want to do something else probably for someone else. You can try to be of help to others who need it— this helps a lot to boost your self-esteem and also expand and enrich your life.
Give taking a break a thought: Retreat, they say, is different from surrender. Sometimes, moving back to regain your strength may be very important. You can do this by stepping away from what stresses you and take up something that makes you feel better.
Furthermore, you may want to do something else probably for someone else. You can try to be of help to others who need it— this helps a lot to boost your self-esteem and also expand and enrich your life.
Have a heart of gratitude: Everyone has something they are grateful for. It is always good to remind yourself of the special things in your life— this helps boost your happiness. It's claimed that happiness, well-being, and mental health are improved when you increase your feelings of gratitude. To constantly remember them, try to keep a gratitude list.
Be mindful of the present moment: To focus on your mental health, you must gain the consciousness of what's happening at the moment. This will consistently help you avoid difficult and negative feelings you have about your past experiences that keep on coming back to you. Gain the awareness of what you do daily such as taking your lunch, shower, or walking home. You can also bear in mind things like your taste, sound, or smell— this will help you stay focused. Don't let your mind wander away; always let it be in what you do.
How can Betterhelp be of Help?
Sometimes, you may need a licensed therapist or counselor who will help you focus on your mental well-being. There are different mental issues that you may experience at any point in time. Some include anxiety, depression, bipolar disorder, or post-traumatic stress disorder (PTSD).
Technology has made life very easy. You don't need to get out of the four corners of your house before you see a therapist. There are different online therapy platforms through which you can get a good therapist. Some of these include BetterHelp and Talkspace. BetterHelp for instance has a website, mobile app, Facebook page, and twitter page. Everything has been made so easy for you. You can be assisted at BetterHelp by trained and professional Therapists who will help you with different ways to cope with your situation and improve your health.
Marie Miguel Biography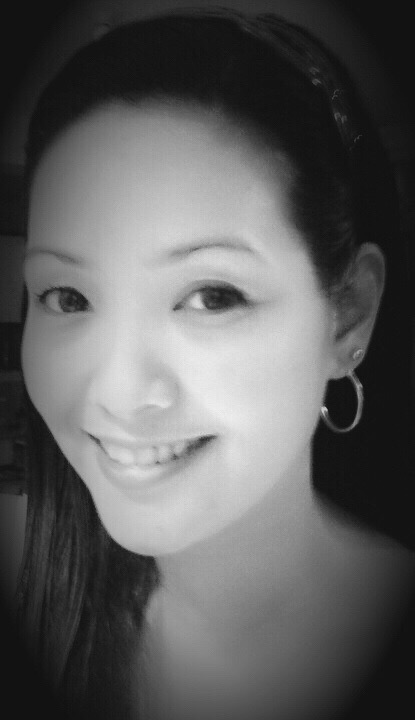 Marie Miguel has been a writing and research expert for nearly a decade, covering a variety of health- related topics. Currently, she is contributing to the expansion and growth of a free online mental health resource with BetterHelp.com. With an interest and dedication to addressing stigmas associated with mental health, she continues to specifically target subjects related to anxiety and depression.
7 reasons why you should choose 1xBet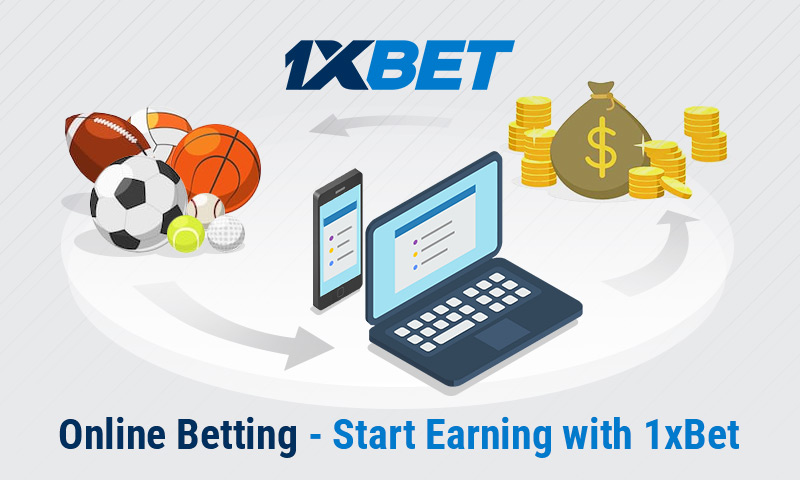 Glusea brings to you reasons you should choose 1xbet
As a leading bookmaker in the industry, 1xBet helps millions of people to realise their dreams and win money with their favourite teams and athletes. 1xBet started operating in 2007, and since then has solidified its position as a reliable sportsbook. Sporting giants like FC Barcelona, ​​the Spanish La Liga and the Italian Serie A, collaborate with 1xBet along with the famous sports organisations NAVI and Cascade. 1xBet has a valid international business license issued in Curaçao, which is a respected gambling certification centre.
1xBet currently operates an online betting hub within over 50 countries worldwide with no signs of slowing down. The bookmaker is frequently on the lookout for an opportunity to expand its influence and continuing its relentless global expansion drive. Here are some benefits you get with a global brand that stands out from the competition with seven reasons why you should choose 1xBet.
Outstanding sports betting options
Players prefer betting with 1xBet as the betting company provides:
■ high odds
1xBet provides enhanced, superior odds for numerous events so you can gather more significant wins.
■ broad range of markets
1xBet continually provides betting options where users gain access to over 4,500 markets in over 60 different sports, from tennis, baseball and football, to the speedway and pesäpallo. You can even bet on politics, science, economics, and show business.
■ a multitude of live streams
You can watch live-streams of your favourite athletes' and teams' victories while placing your bets without searching for local broadcasters or online.
Safety first at 1xBet
The cyber-security team at 1xBet prioritises the safety of players' private data and personal details. The protection extends to every area, including financial data and each player's information. By utilising the most advanced and sophisticated encryption software and protocols along with secure, two-factor authentication, 1xBet ensures every effort is made to protect its players' data and prevent fraud and theft.
Top mobile app
Mobile users will enjoy the 1xBet app that is available to download on both iOS and Android-driven mobile devices. The app ensures a smooth user experience and incorporates identical features as the web version of the site. Users get the most convenient betting
options, direct access to exclusive entertainment with instant withdrawals anytime, anywhere.
Fast registration
Signing up and registering at 1xBet takes moments since you can create your account instantly with a single click. You can also choose to register via phone with your number, and by email. There are no long and complicated forms, and the entire process is convenient, fast and safe.
Prompt deposit and withdrawal of funds
There are more than 200 international and localised options to fund your online account at 1xBet! They include leading brands and market leaders like MasterCard, Visa, AirtelTigo Money, MTN, Vodafone. Players can use a standard currency or one of the numerous cryptocurrencies, including Bitcoin. There are 25 cryptos for betting at 1xBet including the popular Ethereum and Litecoin.
Make Money Online as a student
24/7 support
The service at 1xBet is second to none, with 24/7 support available to all players. You can communicate in over 30 languages and ask questions using a dedicated online live chat service. There are the options of getting in touch via email and phone as well. Whichever option, the 1xBet team of professionals is always there and happy to assist with your queries.
The ultimate ongoing bonuses and promotions
There are always surprise rewards, bonuses and ongoing promos at 1xBet designed to improve your betting experience. You start with an exceptional welcome bonus immediately after signing up. That awards you a 200% bonus with your first deposit, up to 550 GHS besides loads of other popular bonus offers. They include risk-free bets on significant sports events, birthday gifts, cashback deals, promotions for top world sports events with prizes including the latest branded smartphones, holiday tours to the most luxurious resorts in the world and luxury cars.
1xBet is your best choice
In over 13 years operating as a betting company, 1xBet has been incredibly successful. The best proof of that is the number of prestigious industry awards 1xBet has won. They include the SBC Awards, International Gaming Awards and several others.
1xBet has set the bar high with standards of excellence. Players get a diverse range of betting markets, outstanding odds, superior support service and many chances to win big. Choose the best, and enjoy your success with 1xBet!
You can create an account with 1xbet here
Who is the First Black Billionaire in Africa?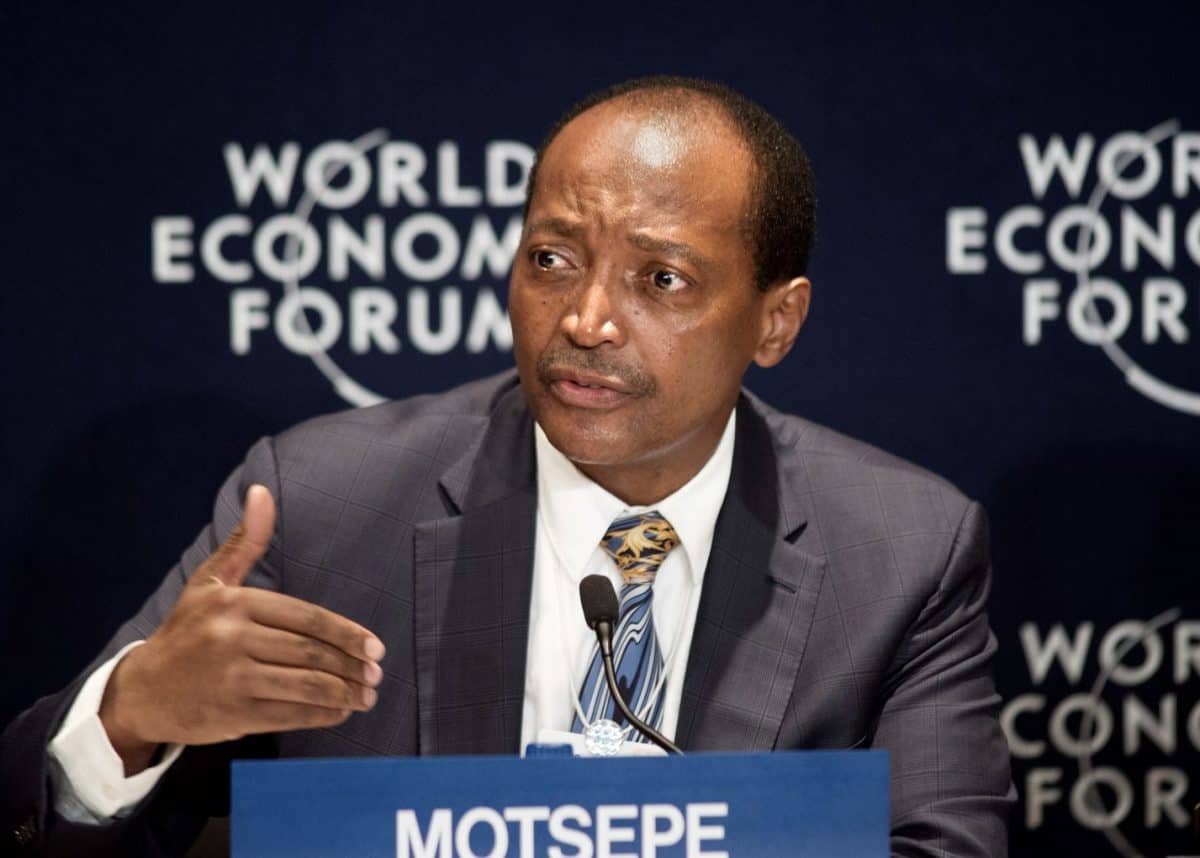 Glusea brings to you the first black billionaire in Africa
Africa is often ranked lowest when it comes to Global wealth index. Forbes Magazine began publication annual billionaires in the world in the year 1986. It took about 22 years before the first black person in Africa appeared on the list.
South African business mogul and founder of African Rainbow mineral, Patrice Motsepe was the first black man in Africa to appear in the list of the Global billionaires list.
Patrice became the first black partner in the law firm Bowman Gilfillan, Bowman is one of the top law firm in the history of South Africa.
Patrice Motsepe Profile
Patrice was born to Kgosi Augustine Motsepe, a chief of the Mmakau branch of the Tswana people, who had previously been a schoolteacher and was later a small businessman as the owner of a Spaza shop which was popular with black mine workers
Mostepe learnt basic business principles in his father's spaza shop.
He holds a Bachelor of Arts degree at the University of Swaziland and a law degree from the University of the Witwatersrand.
First black billionaire in Africa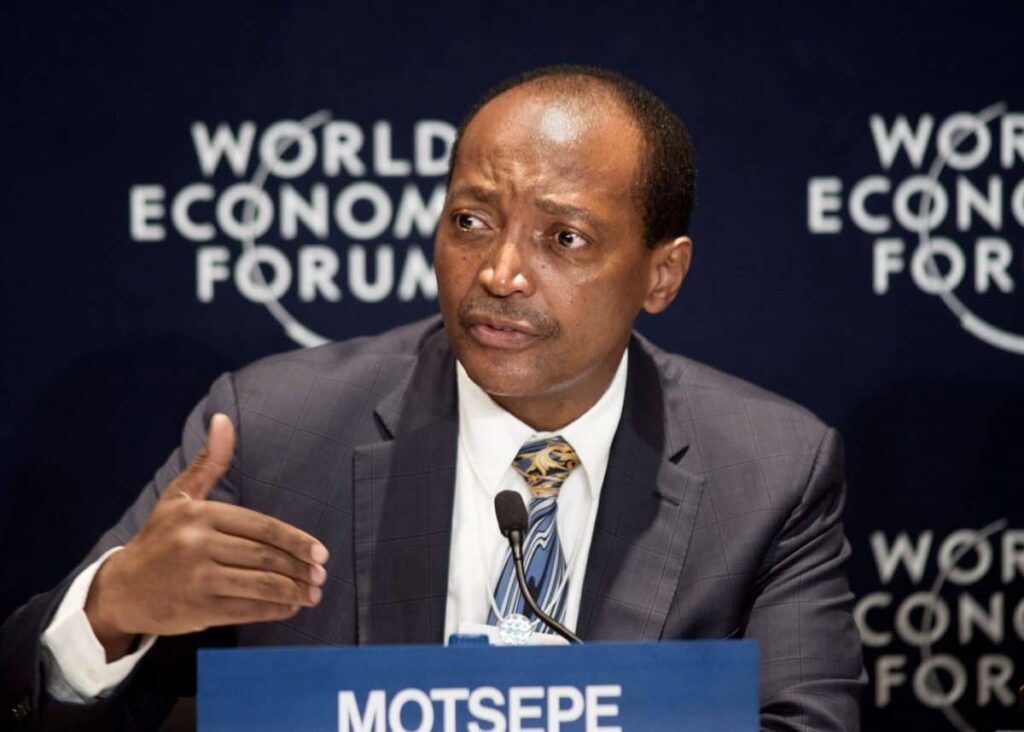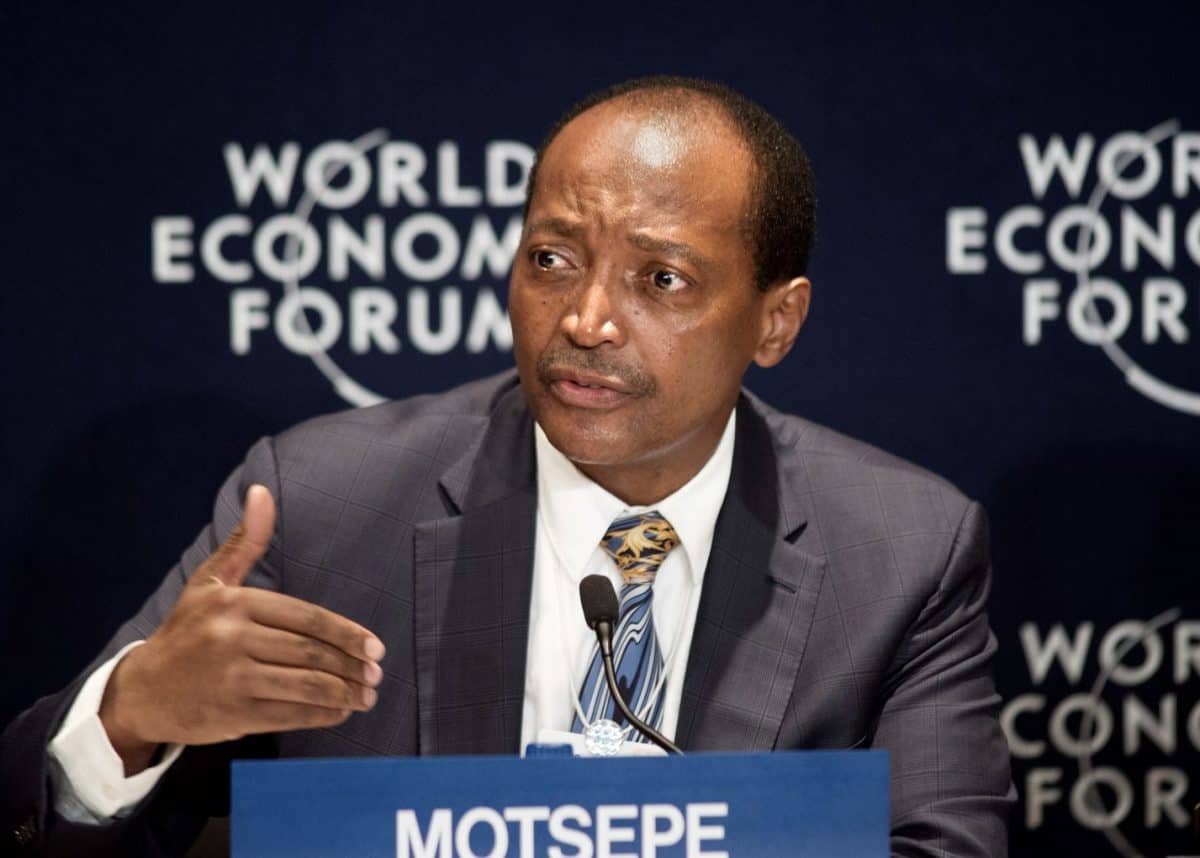 Career
Motsepe founded Future Mining, which provided contract mining services that included the cleaning of gold dust from inside mine shafts for the Vaal Reefs Gold mine, and implemented a system of worker remuneration that combined a low base salary with a profit-sharing bonus.
In 1997, with gold prices at a low, he purchased marginal gold mines from AngloGold under favourable finance terms. AngloGold sold Motsepe six gold mine shafts for $7,7million allowing him to repay the debt out of the future earnings of the company now known as African Rainbow Minerals.
Read Top 10 Richest People in South Africa
This was repeated in a string of deals and Motsepe set up a firm to begin buying the operating mines that would become the source of his wealth. In 1999 he teamed up with two of his associates to form Greene and Partners Investments.
Patrice's position in the mining industry was strengthened after the Black Economic Empowerment law was passed. The law mandated a company to have a minimum of 26% black ownership before it can obtain a mining license.
In 2002 when it was listed on the JSE Security Exchange, African Rainbow Minerals joined with Harmony Gold Mining Ltd. and the company's name changed to ARMgold.
Motsepe is also the founder of African Rainbow Minerals Platinum (Proprietary) Limited and ARM Consortium Limited, which later equally split ownership with Anglo American Platinum Corp Ltd. From 2005, Motsepe was Chairman of Teal Exploration and Mining Incorporated.
Motsepe is also chairman of Ubuntu-Botho Investments, Non-Executive chairman of Harmony Gold Mining Co Ltd. and deputy Chairman of Sanlam Ltd.
Motsepe has been president of South Africa's Chamber of Commerce and Industry.
First black billionaire in Africa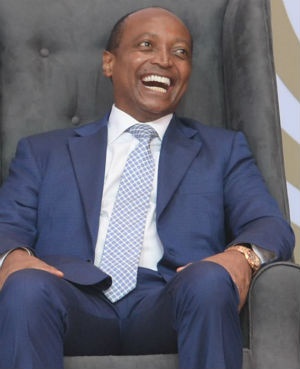 Motsepe created Ubuntu-Botho Investments (UBI) (and in 2019 he owned 55% of it). In 2004 UBI entered into a BEE deal with insurance and financial services company Sanlam.
The deal ended in 2014 when the debt had been paid and UBI acquired 13.5% of Sanlam but UBI has a 18.1% voting stake in Sanlam as its BEE partner.
UBI then started African Rainbow Capital (ARC), a wholly owned subsidiary of UBI. ARC's joint chief executive is Johan van Zyl, former executive of Sanlam.
ARC has holdings in more than 40 companies, including TymeBank, industrial group Afrimat, agricultural company BKB, telecommunications company Rain, luxury property estate Val de Vie, and a minority stake in Alexander Forbes, the pension fund administrator.
Recognition
Motsepe won South Africa's Best Entrepreneur Award in 2002.
In 2004, he was voted 39th among the South African Broadcasting Corporation's Great South Africans.
In 2008, he was reported as the 503rd-richest person in the world, according to the Forbes 2019 list of The World's Billionaires, then ranked as the 962nd-wealthiest person in the world, and the third-wealthiest South African for 2019.
In 2020, Motsepe was ranked as the 1,307th-wealthiest person in the world by Forbes, with a reported fortune of US$2.1 billion.
Inside LeBron James' New $36.8 Million Beverly Hills Mansion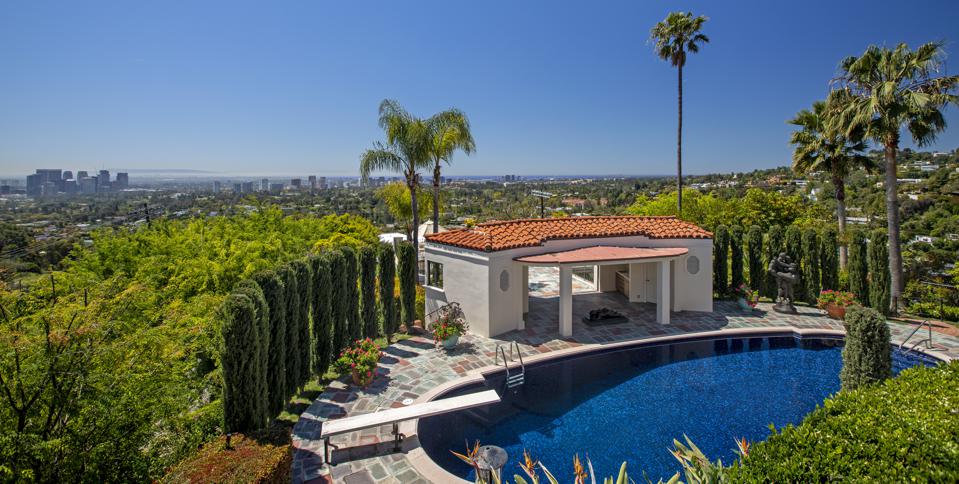 Take a look into LeBron James' New mansion
LeBron James closed on his third home in Los Angeles this week, a 13,000-square-foot mansion in Beverly Hills. He paid $36.75 million, slightly below the original listing price of $39 million.
The property, built in the 1930s, belonged to the estate of Lee Phillip Bell, who died earlier this year and was best known for co-creating the soap operas The Bold and the Beautiful and The Young and the Restless with her late husband, William.
It was previously owned by other celebrities, including actor Charles Boyer and Howard Hughes, who leased the mansion to his onetime lover Katharine Hepburn.
Take a look into LeBron James' New mansion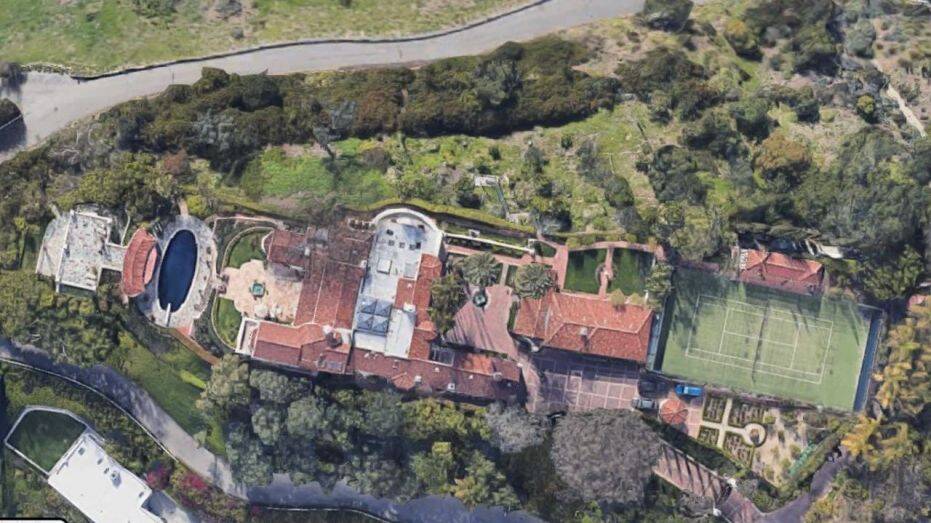 The home boasts four bedrooms, seven bathrooms and two guesthouses, along with a tennis court and movie theater. It sits on 2.5 acres and has views of both Beverly Hills and the Pacific Ocean. James will likely tear the house down and build a new, larger estate.
Read Top 10 NBA Players
It's a good time to be a seller in Los Angeles. The median home value is up 7.4% in the past year, according to Zillow. The company predicts an additional 5.9% climb in the coming 12 months.
Below, take a closer look inside the property. At least while it's still standing.
Take a look into LeBron James' New mansion