Highest-Paid Football Coaches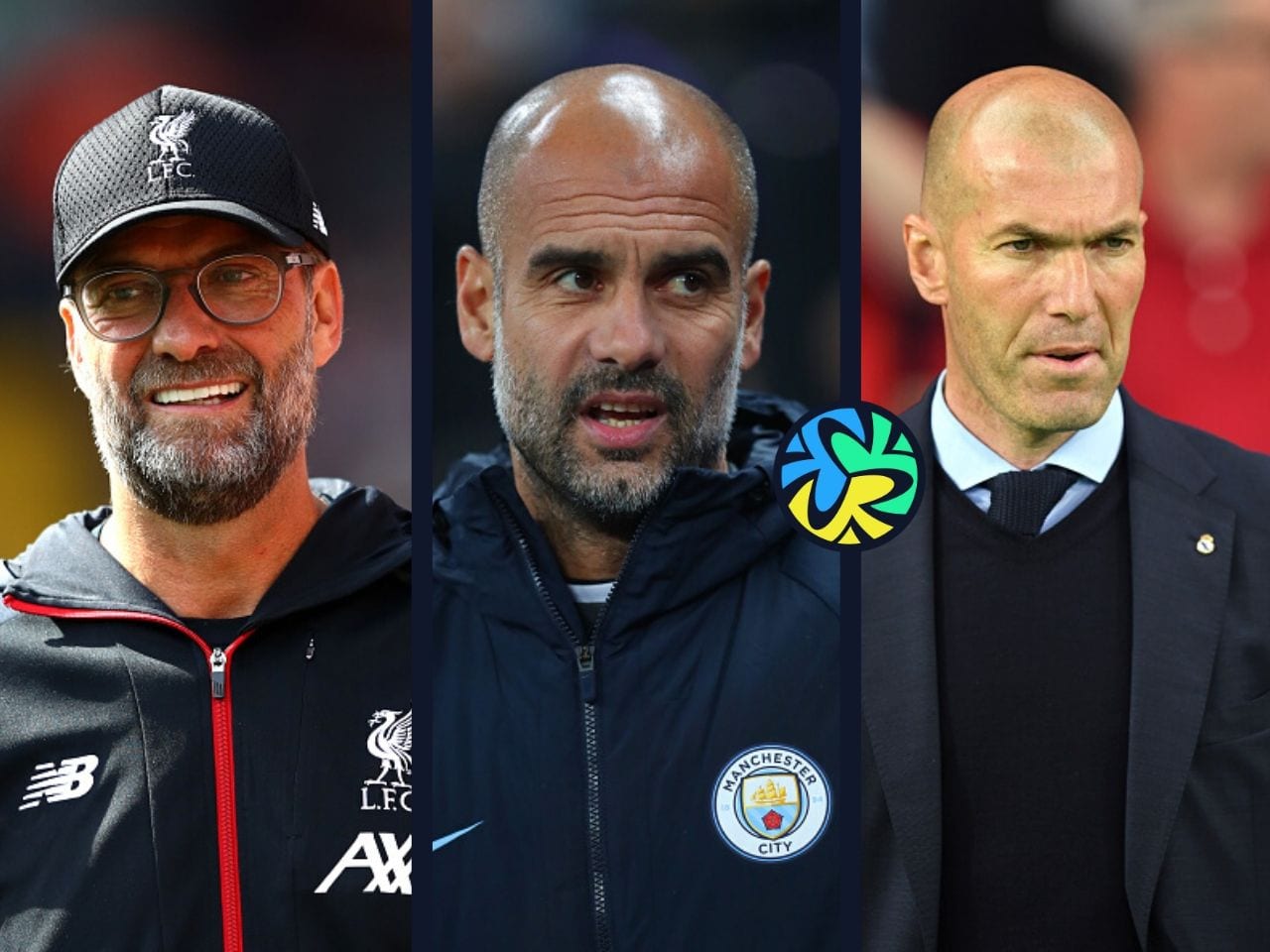 Glusea- Highest Paid Football coaches in the world
If you have ever wondered who the highest-paid football manager in the world is, then this article will certainly clarify your doubts.
Keep reading to discover the list of highest-paid football managers in the world.
Top 10 Highest-Paid Football Coaches
Diego Simeone /Atlético Madrid
Base Slalary – £37 million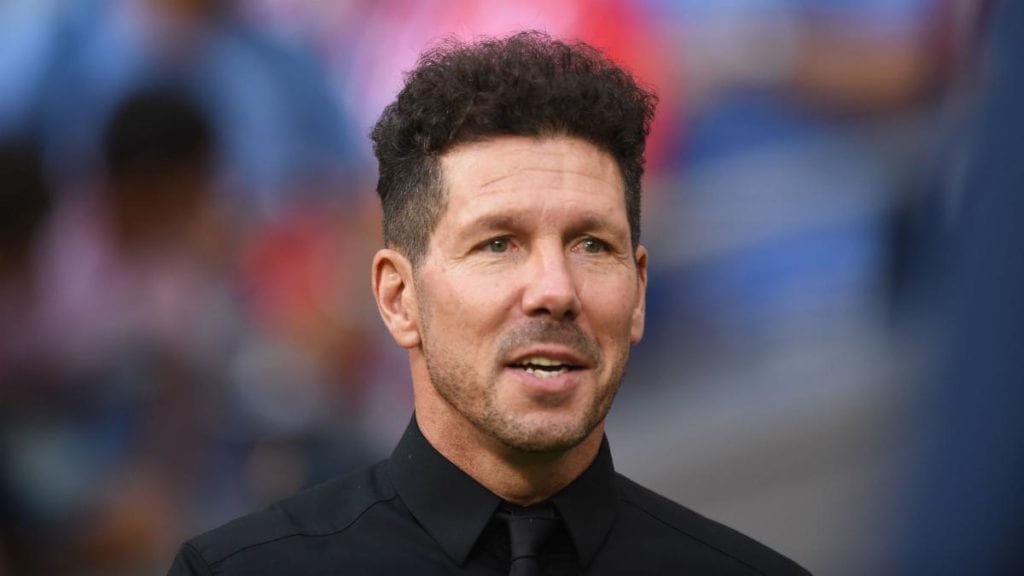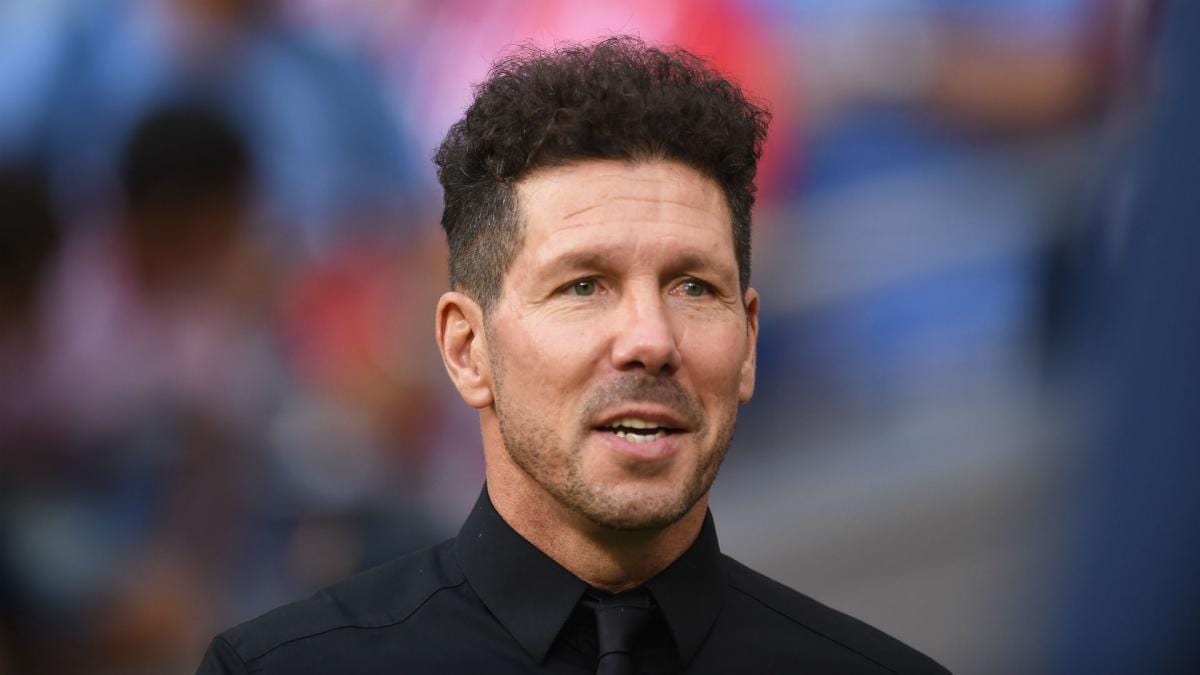 Simeone becomes the highest-paid manager in Football after signing a contract extension with Atletico Madrid. His contract details revealed according to which Atletico Madrid keep him until 2022.
According to his extended contract details, Simeone makes (£37 million) a year. If the numbers accurate according to the revealed report, Simeone contract is worth (£150 million).
Josep "Pep" Guardiola /Manchester City
Base salary -£20  million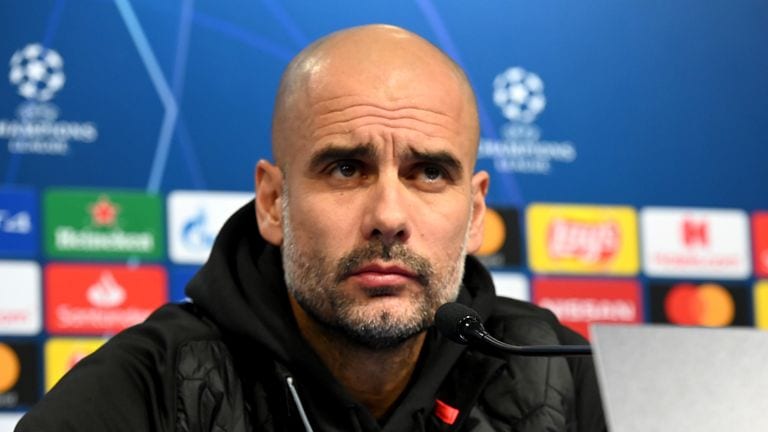 Pep Guardiola has signed a two-year extension to this Manchester City contract, keeping him at the club until 2021.
Pep's annual salary per the contract was -£20 million, however, due to the Covid-19, he has accept a pay cut.
The suggestions were made as those within football try and help look at the ways they can reduce the financial impact of coronavirus on the sport and wider community.
Top 10 Highest Paid Football coaches in the world
Jose Mourinho/ Tottenham Hot spur
Base Salary -£15 million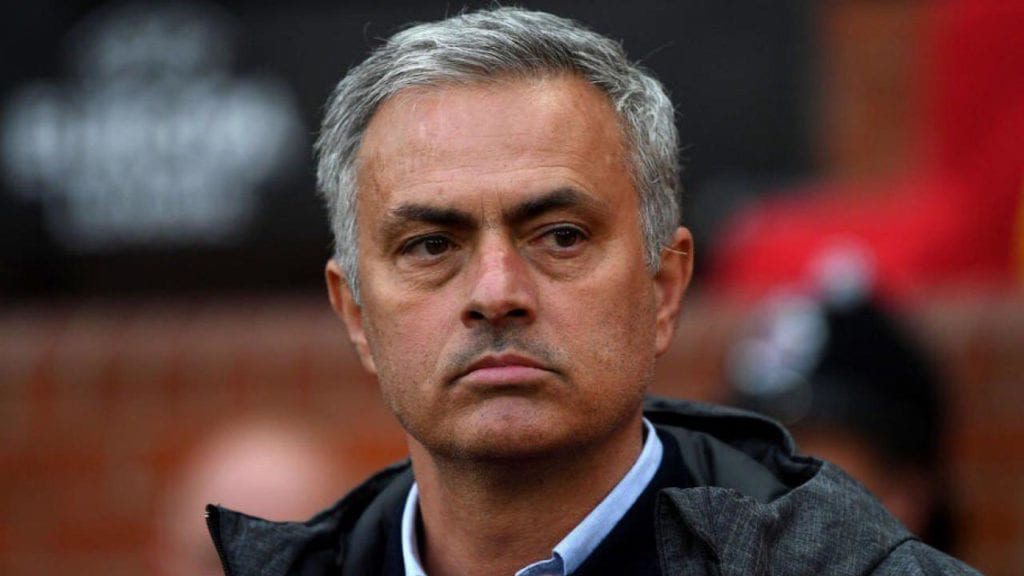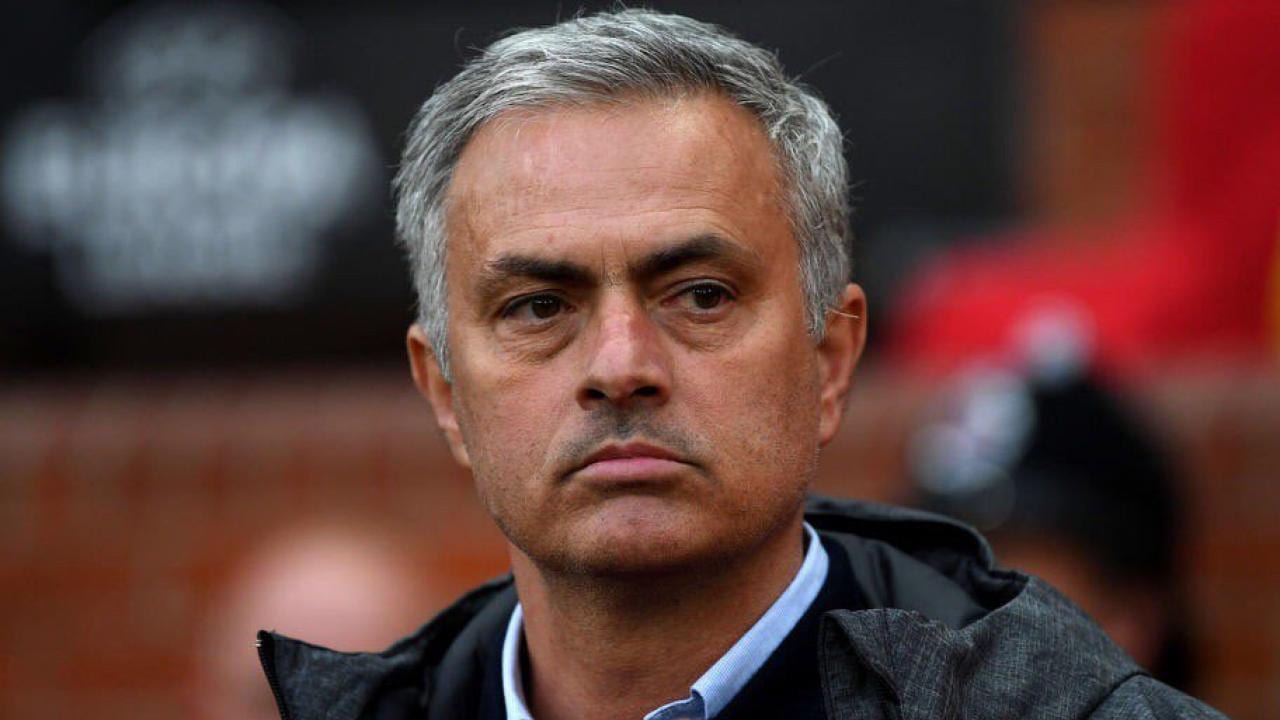 According to Daily Mail, Jose Mourinho earns double what Mauricio Pochettino used to make as the decided salary sums up to £15m-a-year. His contract with the spur end in 2023
Jurgan Klopp / Liverpool
Base salary – £15  million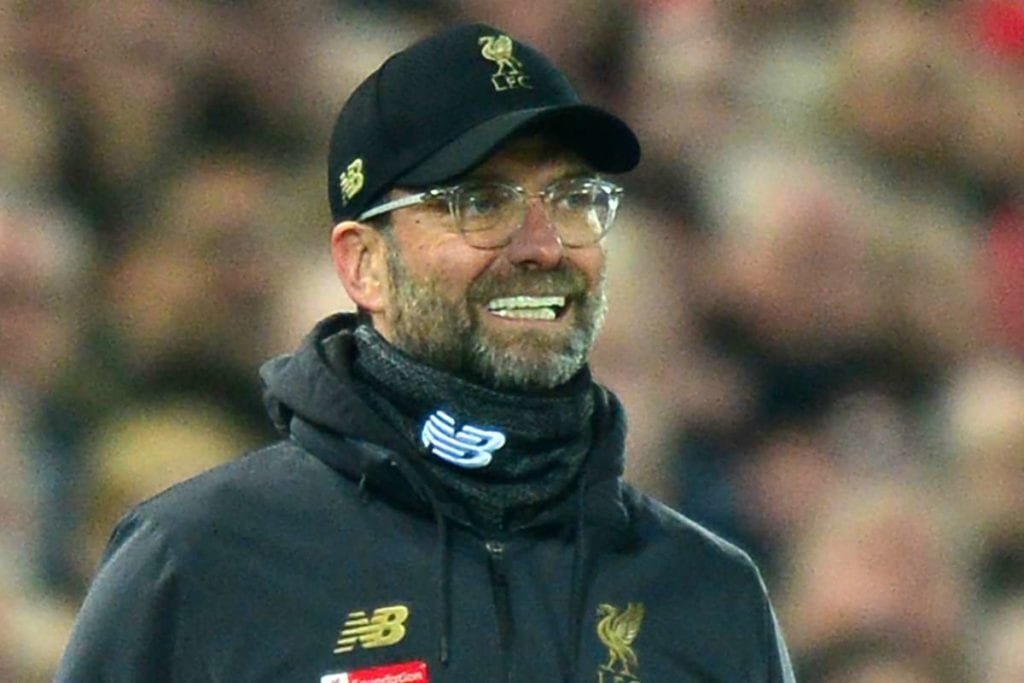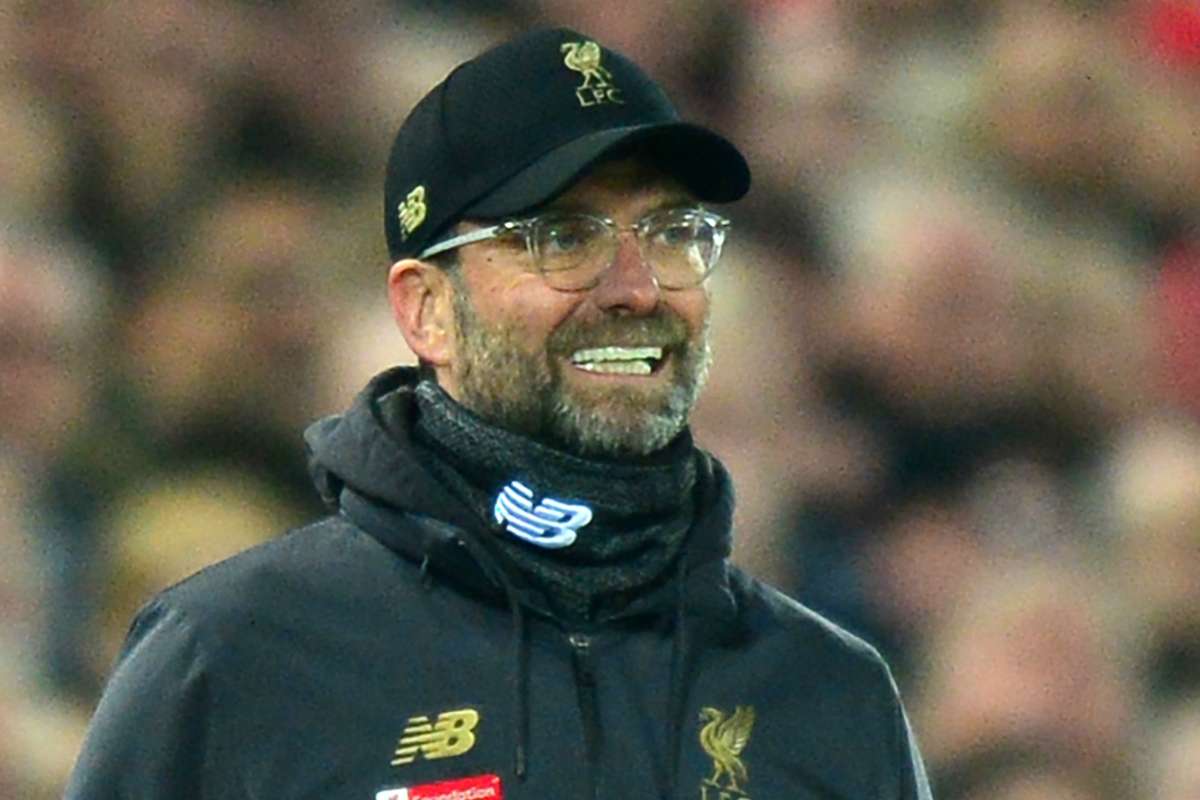 Klopp now commands a salary of £15million a year had agreed to stay until the end of season 2024. Klopp is on a journey to make Liverpool bigger than it was some 100 years ago. He has won a champions league and is on the verge of wining the epl
Zinedine Zidane / Real Madrid
Base Salary – £14  million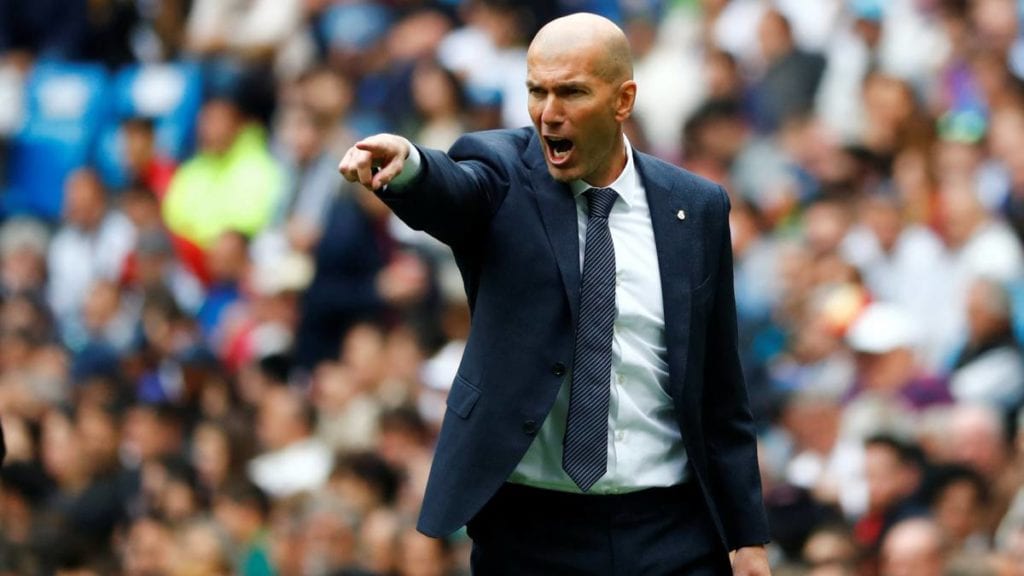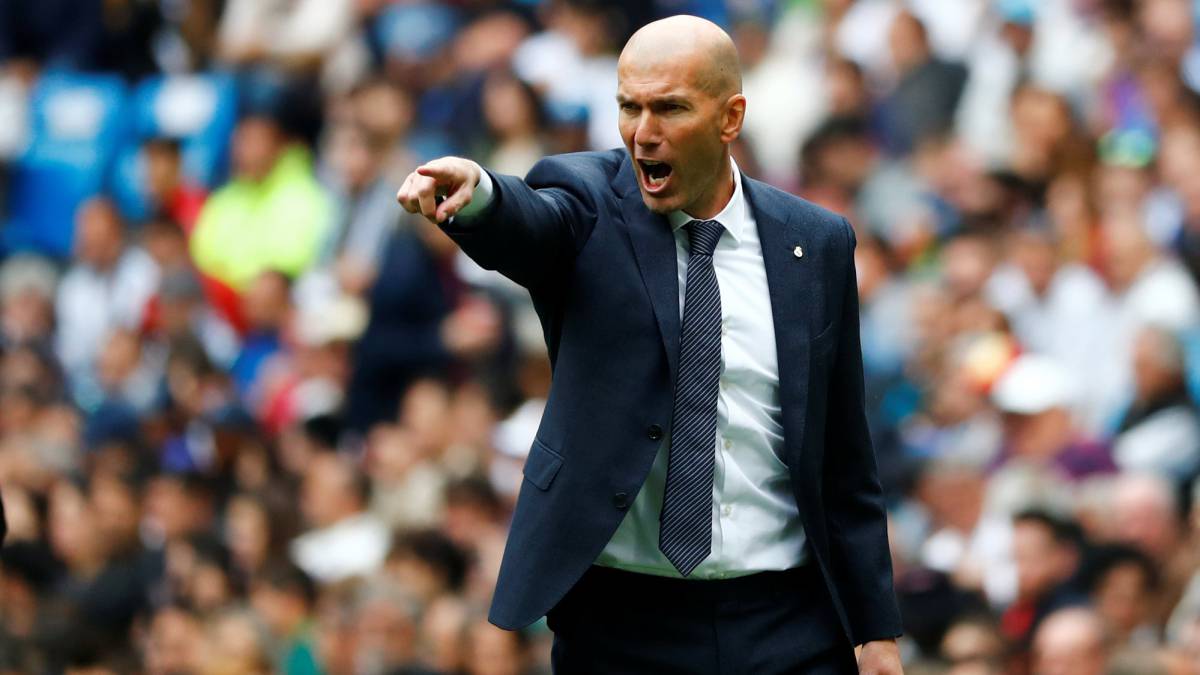 Zidane signed a contract extension with Real Madrid in the year 2019. The contract details unveiled, according to the reports Zidane makes £14 million a year which makes him 5th best-paid manager in the world after Jurgen Klopp in 2020. 
Top 10 Highest Paid Football coaches in the world
Carlo Ancelotti / Everton FC
Base Salary – £11.7  million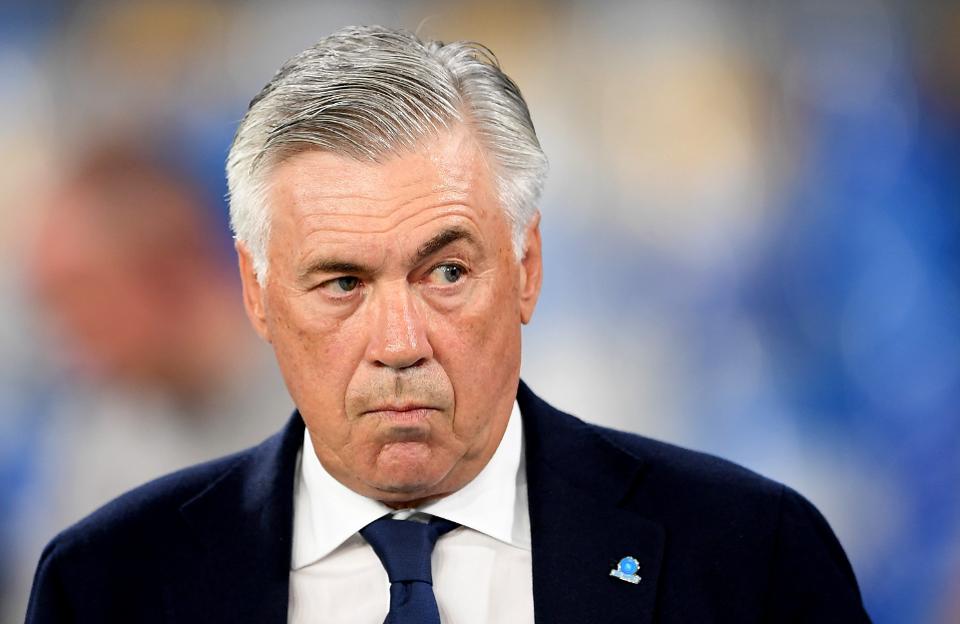 Carlo Ancelotti's earns £11.5 million a year from his contract, which makes him the fourth highest-paid manager in England's top flight.
Quique Setién / Barcelona FC
Base Salary – £ 11 million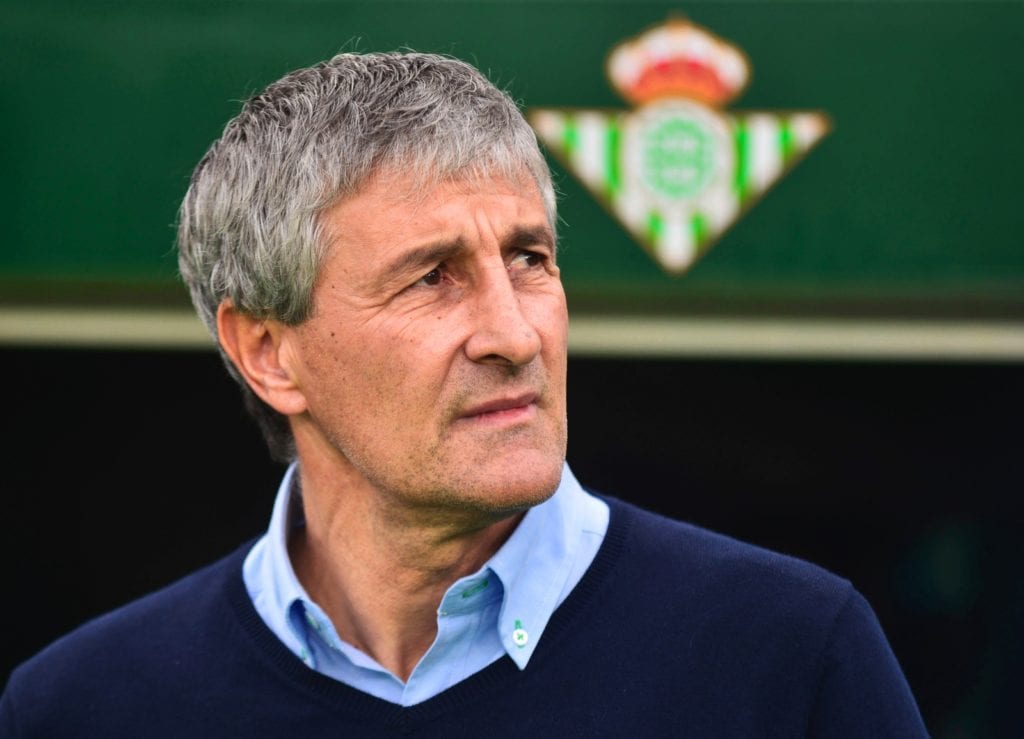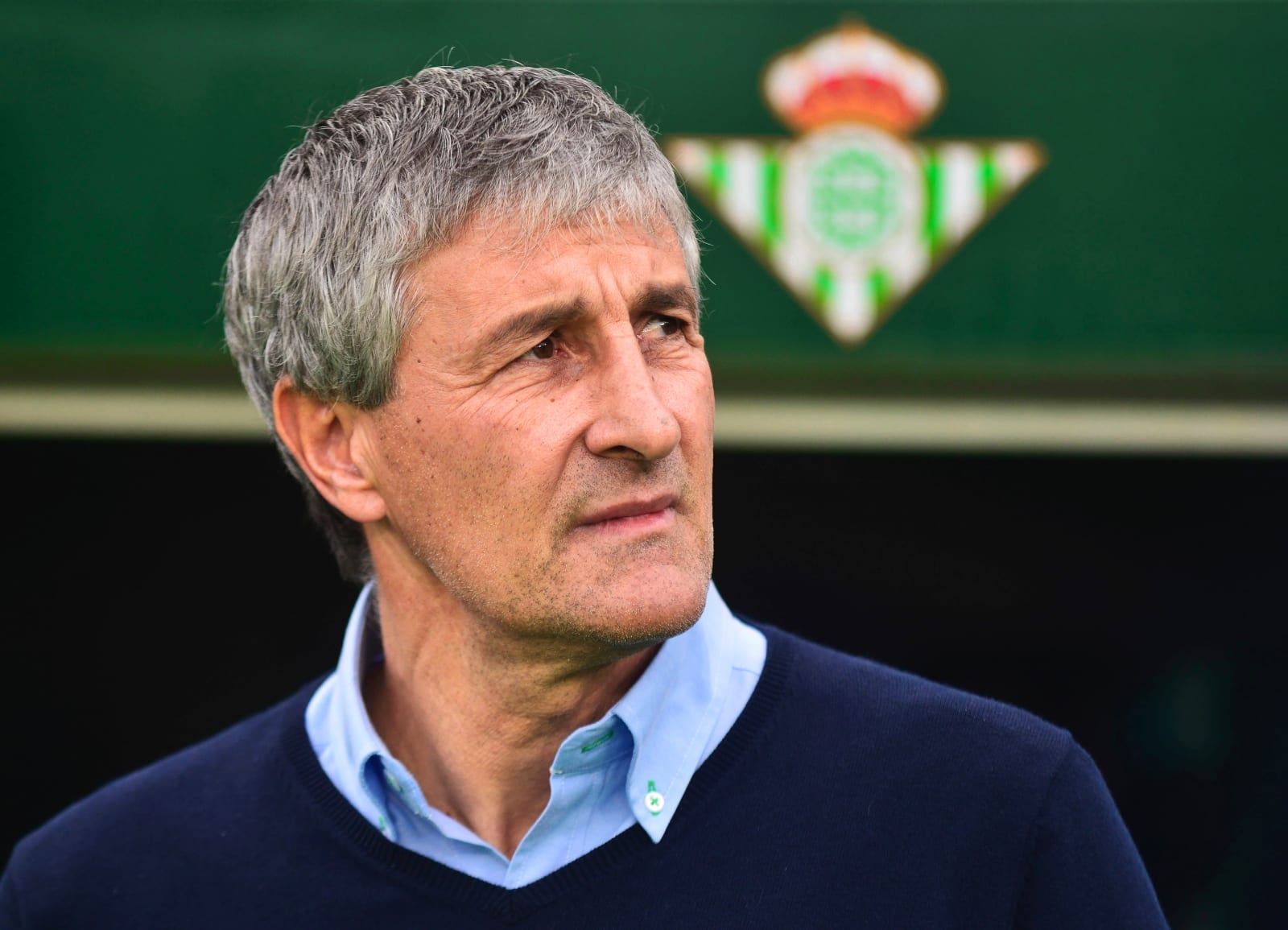 Setién signed as head coach of Barcelona on 13 January 2020, replacing the dismissed Ernesto Valverde on a contract lasting to June 2022.
This will see him earn an annual salary of £ 11 million making Setien the third-highest paid coach in Spain.
Read Highest Earning Celebrities in the world
Ole Gunnar Solskjær /Manchester United
Base Salary – £ 8 million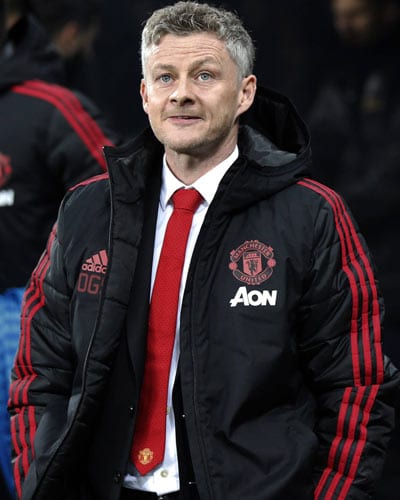 The Mirror report he earns £8million-a-year, which is half the amount of which his predecessor Mourinho took home.
Frank Lampard / Chelsea
Base Salary – £ 8 million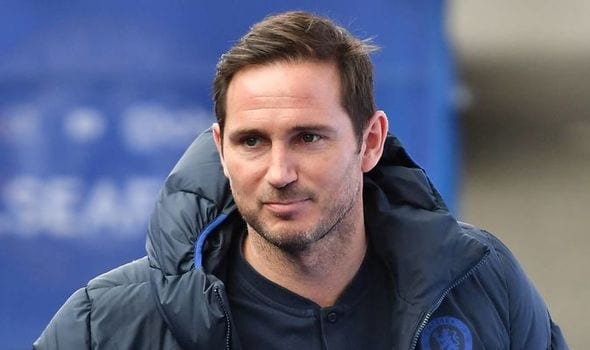 He signed a contract worth £7.5million per year, which works out as approximately £144,000 per week. His contract ends in 2022
Top 10 Highest Paid Football coaches in the world
Maurizio Sarri / Juventus
Base Salary – £ 7.5 million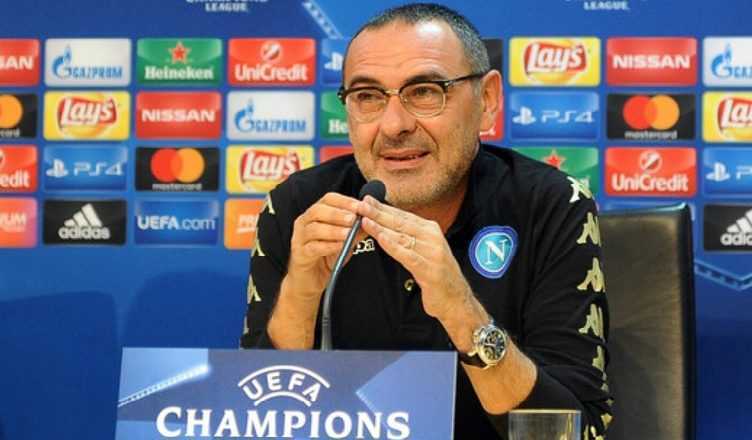 Sarri signed a three-year contract with Juventus in 2019. He is reported to take home £7.5 million annually making one of the highest-paid football managers in the world.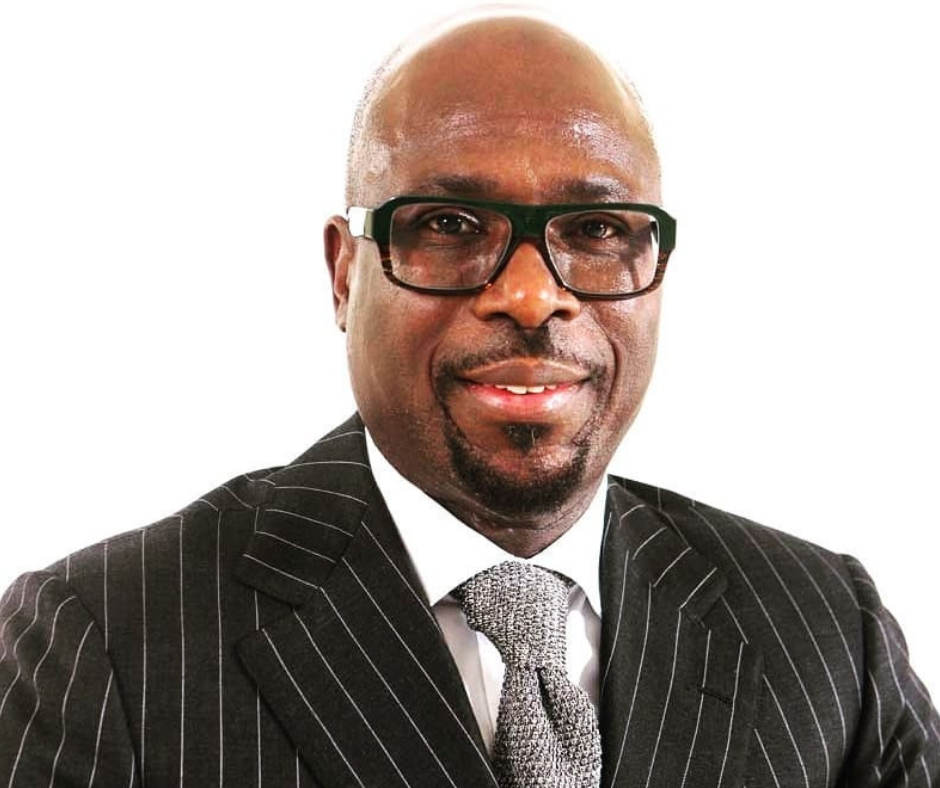 What is Tunde Folawiyo net worth
Tunde Folawiyo Net Worth is $650M according to Forbes
Tunde Folawiyo is the managing director of the Yinka Folawiyo Group, conglomerate with interests in energy, agriculture, shipping, real estate and engineering.
His father, Wahab Folawiyo, a well known Nigerian businessman and Islamic leader, started the group in 1957 as a commodities trading outfit and served as chairman until 2008 when he passed away. Folawiyo now calls the shots.
The company's oil exploration firm, Yinka Folawiyo Petroleum, owns a 60% interest in an oil block that contains the Aje offshore field. Other assets include minority stakes in Nigeria's Access Bank and mobile phone carrier MTN Nigeria.
Read Arthur Eze Net Worth
Tunde Folawiyo was educated at the London School of Economics, where he obtained a B.Sc degree in Economics in 1980, and an LL.B in 1984. He obtained an LL.M degree from the University College London in June 1985.
Yinka Folawiyo Group of Companies
In 1957, Tunde's father started Yinka Folawiyo & Sons as a commodity trading company. The company was established to carry out import and export activities between Nigeria and other countries.
In 1956, his father became the first entrepreneur to develop trading activities between Eastern Europe and Nigeria. Yinka Folawiyo & Sons grew its activities across the region, trading in commodities such as sugar, cement, construction materials, tinned and frozen fish, dairy products and rice.
As the company progressed, it evolved into Yinka Folawiyo Group with subsidiaries in shipping, oil and gas, real estate and agriculture.
Subsidiaries of Yinka Folawiyo Group
Maritime Associates International
The company was incorporated in 1967 as a shipping and forwarding agency. Maritime Associates was invited by the Nigerian Produce Marketing Company (NPMC) to be a national carrier for Nigerian agricultural exports.
United Property Developers
The company was incorporated in 1971 when there was growing need in Lagos for commercial and residential properties. Ever since then, it has developed warehouses, residential and office properties across Nigeria.
Yinka Folawiyo Petroleum
Incorporated in 1982 and has become one of the leading indigenous oil companies in Nigeria. The company was granted an Oil Prospecting License(OPL) in 1991 and owns 60% interest in the Aje Oil and Gas field located in Block OML 113 Offshore, Lagos.
In 2016, Yinka Folawiyo Petroleum commenced production of crude oil from Aje Oil and Gas, which is the first producing field outside the Niger Delta in Nigeria.
Folawiyo Energy Limited
The company is a mainstream oil and gas company. It focuses on delivering storage solutions for refined fuel products. The company has a laboratory and on-site testing facility that measure and sample received and distributed products.
Enyo Retail and Supply
The fuel retailing brand was incorporated in 2016 with the aim of expanding the group trademark in the downstream energy space. It provides fuel retailing services and renewable energy products to Nigerian market.
Folawiyo Farms
The company was launched in 1986 to diversify the interest of the Group. Folawiyo Farms is located in Oyo State and they cultivate and process crops, and rear poultry. Crops grown includes pineapple, maize and cassava.
Tunde Folawiyo Net Worth
Tunde Folawiyo net worth is estimated at $650 million according to Forbes. He is one o the richest men in Nigeria
He serves as Director of MTN Nigeria Ltd, Executive Director of Yinka Folawiyo Group of Companies. Tunde also founded Folawiyo Energy Ltd, a subsidiary of the Yinka Folawiyo Group of Companies.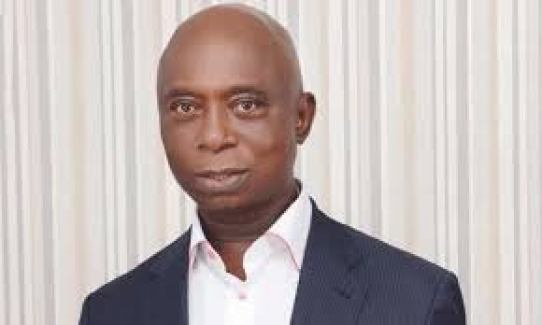 What is Ned Nwoko net worth
Ned Nwoko net worth is estimated at $1.5 billion
Prince Ned Nwoko  is a Nigerian lawyer, politician and humanitarian. He was a member of the House of Representatives (Nigeria) between 1999 and 2003 representing Aniocha North-South and Oshimili North-South.
Early life and education
Ned Nwoko was born into the Nwoko royal family, Idumuje Ugboko kingdom in Aniocha North Local Government Area of Delta State. His early education was in Nigeria. He moved to the United Kingdom and got his first degree in law and history at the University of Keele, Staffordshire UK.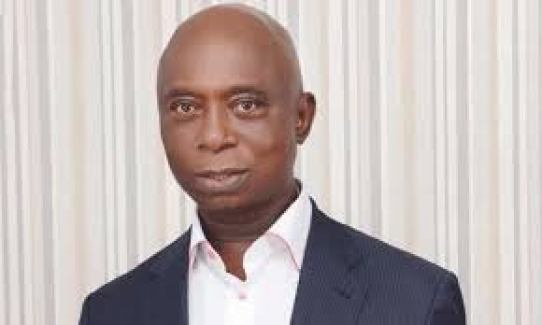 He also attended King's College London, culminating in a post graduate class with an LLM in Maritime and Commercial law. Nwoko was subsequently called to the English bar, at Lincoln's Inn.
Career
Nwoko began his legal career as a prosecutor for the crown and qualified as a solicitor of the supreme court of England and Wales. He worked at Kumars Solicitors and Pascaldiers & Co Solicitors before establishing Ned Nwoko & Co Solicitors in London.
Nwoko was secretary general, Nigerian legal practitioners UK and was visiting adviser, citizens' advice bureau, based in London.
He received an Honorary Doctorate degree in Letters (D.Litt.) by Commonwealth University College, Belize and honorary doctorate degree in science by the Federal University of Petroleum Resources Effurun FUPRE, Delta state.
Nwoko returned to Nigeria in December 1998 to contribute to the enthronement of a viable democratic institution in the country following the military disengagement from power, after long years of military dictatorship.
Ned Nwoko made a remarkable entry into Nigeria's political turf when he was elected member of the House of Representatives between 1999 and 2003. He represented Aniocha / Oshimili federal constituency, making an impressive showing in the legislative house.
Ned Nwoko was part of those instrumental to the initiation of the London and Paris Club Loans into Nigeria. He authored the reports that led to Nigeria government's discontinuation of monthly deductions from states' allocations and commencement of refunds to States.
Through his Law firm, Ned Nwoko Solicitors and his Company, he investigated the multinational creditors and discovered discrepancies in loan repayments, and this resulted in the refund of the first tranches of loan during Obasanjo administration. 
He also charged the Federal government to court on behalf of 774 Local governments for the refund of illegal deductions and obtained judgment of $3.2billion for the local governments. The Federal government of Nigeria has started refunding the monies in line with the court judgment of 2013.
Nwoko also served on the Vision 2010 Committee and is a member of the capital market. He served as Chairman of the External Committee of Vision 2010. Nwoko is also the Chairman of Project Tourism Nigeria.
Read Top 10 Richest Men in Nigeria
Ned Nwoko Net Worth
Ned Nwoko net worth is estimated at $1.5 billion. He is one of the wealthiest men in Nigeria. Ned is the founder of tourism destination Mount Delta, one of 21 tourism sites approved by Delta state government. The tourist site consists of museum, farm, zoo, fishponds, poultry and a 9-hole golf course.
Through his foundation, Prince Ned Nwoko Foundation, he has contributed to the empowerment and education of youths of his constituency, senatorial district and state.
In 2019, he donated $273,000 (N100M) for the rehabilitation of failed portions of the road linking the South Eastern Nigeria to the nation's capital, Abuja.
 In 2019, he pledged the sum of $200,000 (about N71.6m) to UNESCO to support the development of sports in West Africa.
Ned built in his hometown one of the biggest mansions in Nigeria. It is so big that it has its own name, Castle in the air. The mansion is said to have its own private zoo housing animals like horses, monkeys, ostriches, crocodiles, etc, livestock farm rearing over 5000 poultry, two acres of palm tree, a standard tennis court and an Olympic size swimming pool. Definitely a Castle!
He also has houses in the United Kingdom, United State of America, France and also in Nigeria.
Awards and recognition
2018: Africa Value Awards – Effective Leadership and Youth Empowerment 
2019: Peace Achievers Awards 
2019: Delta Role Model Awards – Humanitarian Services
2019: Prime Excellence Recognition Awards – Man of the year 
2019: Abuja AR Reporters Awards- Man of the year 2019 
2019: Suncity Champions of Democracy Awards – Humanitarian Services 
2019: 5 stars awards for Tourism Development in Africa
2019: University of Nigeria, Nsukka Nigeria Philanthropy Awards 
2019: Anti corruption crusader Awards
2019: All Africa Music Awards AFRIMMA – Africa Community Impact Awards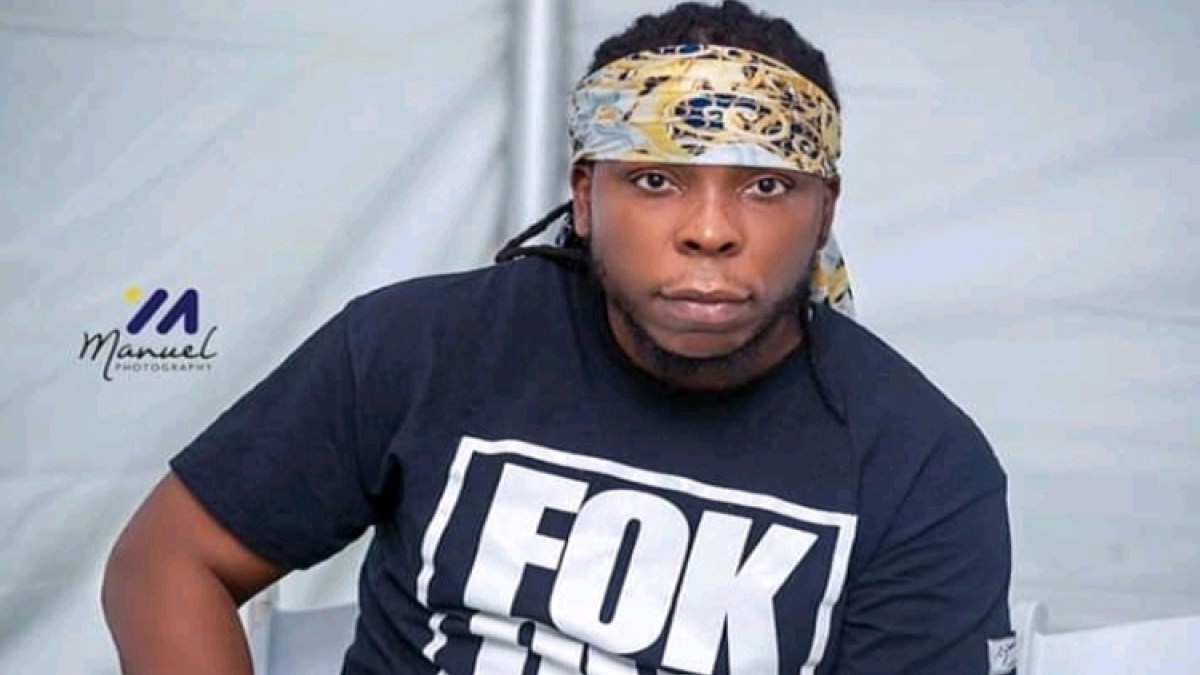 Ayigbe Edem net worth ?
Ayigbe Edem net worth is estimated at $ 1 million
Denning Edem Hotor is a Ghanaian recording artist and entertainer who performs under the name Edem. In 2015, he was awarded Best International Act-Africa at the Black Canadian Awards in Canada.
Early life
Edem hails from Dzogadze, a small town in Abor, in the Volta Region of Ghana. Of two kids, Edem is the only son and Wendy Sefakor Agbeviadey. The young Edem spent most of his youth in Accra and Aflao. He completed his primary and Junior High education at the Amazing Love International Schools.
As a product of the secondary school system in Ghana, he enrolled in Bishop Herman College for his senior high school education. He lost his mother at age 13. He was left with his dad, a lawyer, and his sister. He lost his dad at age 16. His only immediate family at the moment is his sister. He grew up surrounded by music, ranging from hip hop to dancehall, reggae and highlife.
Music Career .
By age nine, Edem was usually caught pounding on tables, empty tins and any item that could produce good rhythm.
Read Also Stonebwoy net worth
He joined his first music group in junior high. In senior high, he formed a 6-member group called the Ringmasters. They performed at the school as well as at funfairs elsewhere. They usually sang, rapped and danced.
Ayigbe Edem net worth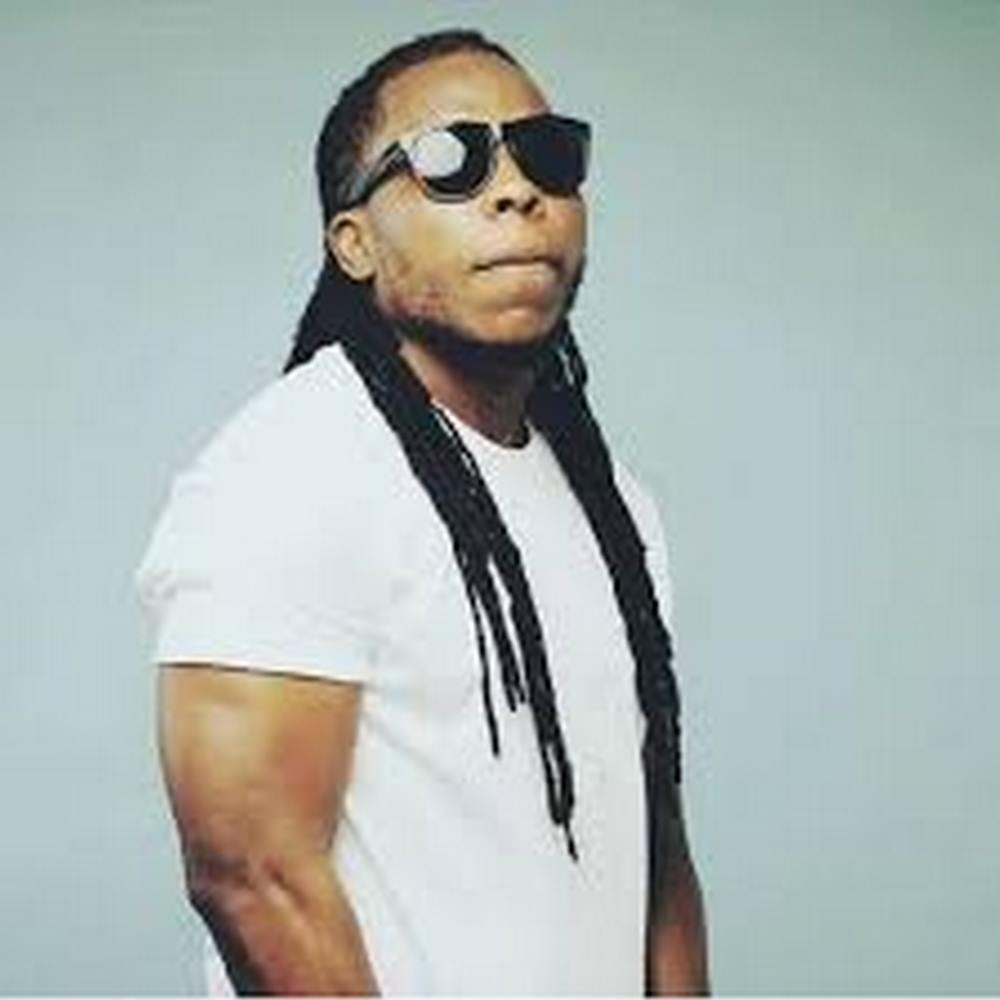 After senior high school, he proceeded with his quest to build a commercial career in music. He recorded in the underground with artists including Kokromoti, Nival, Trigmatic, Vyroz, M.O.B and Osibo
In 2006, he released his first radio hit single "Witine Woshi", which translates as "we came and they ran". It gained much popularity in his region and added to his underground reputation. That year, he got together officially with The Last Two Entertainment Group, headed by the hit maker Hammer of The Last Two. This label is responsible for artists including Obrafour in 1999, Tinny, Kwaw Kesse in 2005.
In total, he has released three albums including; Volta regime, mass production, books and rymes and an EP in 2020
Ayigbe Edem net worth
Edem is estimated to have a net worth of $1 million. His main source of income is through music. He also has other side businesses which he runs.
He is one of the best rappers in Ghana
Recognition
Edem won the Best International Act-Africa at 2015 Black Canadian Awards. He beat Mafikizolo (South Africa), Yemi Alade (Nigeria), Davido (Nigeria), Eddy Kenzo (Uganda), Oritse Femi (Nigeria), and Teeyah (Ivory Coast) to win the award.
Edem won 2015 Vodafone Ghana Music Awards Album of the Year Books and Rhymes, Afropop song of the year with "Koene" and Video of the Year with "The One" video featuring SwayUk.
He topped the 2014 4syte TV Music Video Awards with 3 awards for Best Directed, Best Photography and Most Outstanding Video for "The One" featuring SwayUK directed by Gyo Gyimah
When the nominations list for the 2010 Ghana Music Awards was released, Edem's maiden album had earned seven nominations
Songs
The Story of Efo Kodjo
Nyedzilo
Kpordawoe
The One
Koene
Wicked and Bad
Ohene
Gogaga
Bakowa Bani
Angels and Demons
Zero to Hero
I Am Blessed
March
Delaila
February
Weed and Liquor
Girlfriend
Badder dan dem
Best Rapper
January
Latex