Highest-Paid Actors in the World
Glusea brings to you the highest-paid actors in the world for the year under review.
Highest-paid actors are people with high audience profile and have had movies with massive reviews
Hollywood actor Dwayne Johnson still leads as the highest-paid actor according to Forbes.
"It has to be the audience first. What does the audience want, and what is the best scenario that we can create that will send them home happy?" Dwayne Johnson
Highest-Paid Actors in the World
Dwayne Johnson-Earnings: $89.4 million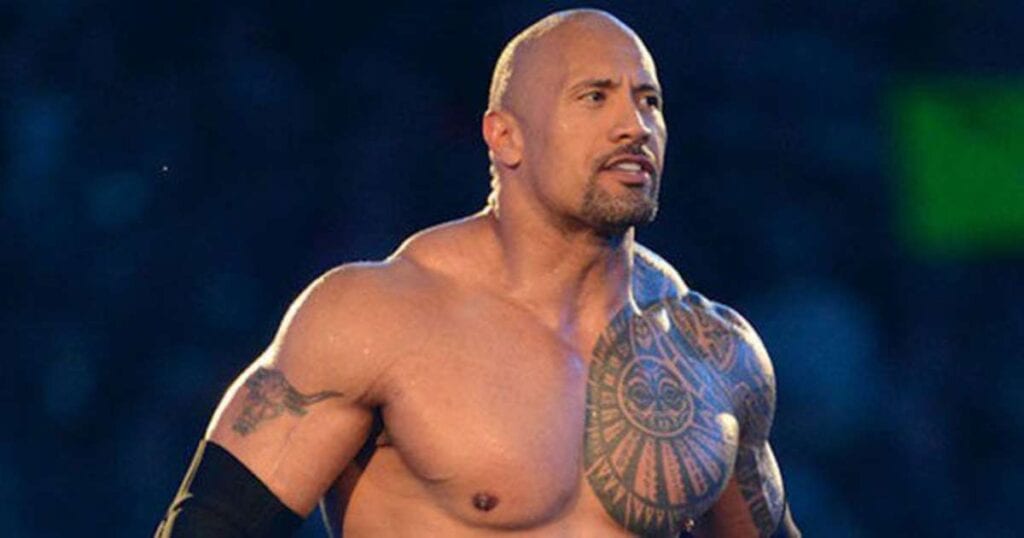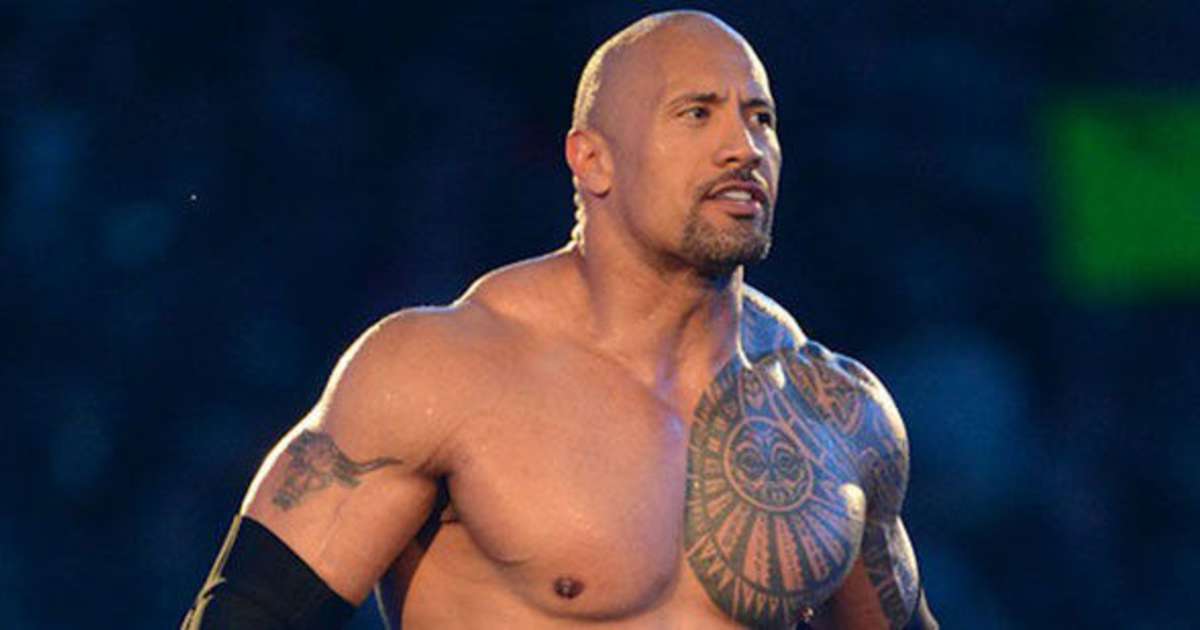 Dwayne Douglas Johnson also known by his ring name The Rock, is an American-Canadian actor and producer.
His films have grossed over $3.5 billion in North America and over $10.5 billion worldwide, making him one of the highest-grossing box-office stars of all time.
Known for spending tons of time at the gym, he has a line of clothing, shoes and headphones at Under Armor.
Johnson also lights up the small screen, starring in HBO's 'Ballers' and hosting the NBC game show 'Titan Games.'
Chris Hemsworth , Earnings: $76.4 million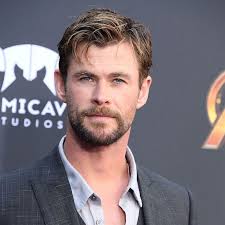 Chris Hemsworth is an Australian actor. He first rose to prominence in Australia playing Kim Hyde in the Australian television series Home and Away (2004–07) before beginning a film career in Hollywood.
Hemsworth is best known for playing Thor in eight Marvel Cinematic Universe films, beginning with Thor (2011) and appearing most recently in Avengers: Endgame (2019), which established him as one of the leading and highest-paid actors in the world
Highest-Paid Actors in the World Number 3
Robert Downey Jr. –Earnings: $66 million
Iron Man gets paid in gold for his role in the Marvel Universe, earning about $75 million for his role in 'Avengers: Endgame.'
He is an American actor, producer, and singer. His career has been characterized by critical and popular success in his youth, followed by a period of substance abuse and legal troubles, before a resurgence of commercial success in middle age.
In 2008, Downey was named by Time magazine among the 100 most influential people in the world, and from 2013 to 2015, he was listed by Forbes as Hollywood's highest-paid actor. His films have grossed over $14.4 billion worldwide, making him the second highest-grossing box-office star of all time.
Akshay Kumar_Earnings: $65 million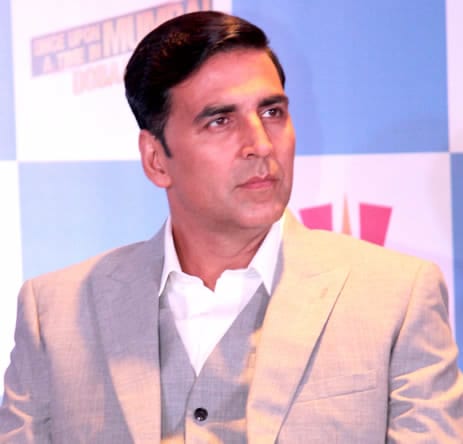 Akshay Kumar, is a Canadian actor, producer, martial artist, and television personality who works in Bollywood films. He is Bollywood's top-earning star, pulling in at least $5 million and up to $10 million per film.
In a career spanning over 29 years, Kumar has appeared in over 100 films and has won several awards, including the National Film Award for Best Actor for his performance in Rustom (2016), and two Filmfare Awards for Ajnabee (2001) and Garam Masala (2005).
Highest-Paid Actors in the World Number 5
Jackie Chan- Earnings: $58 million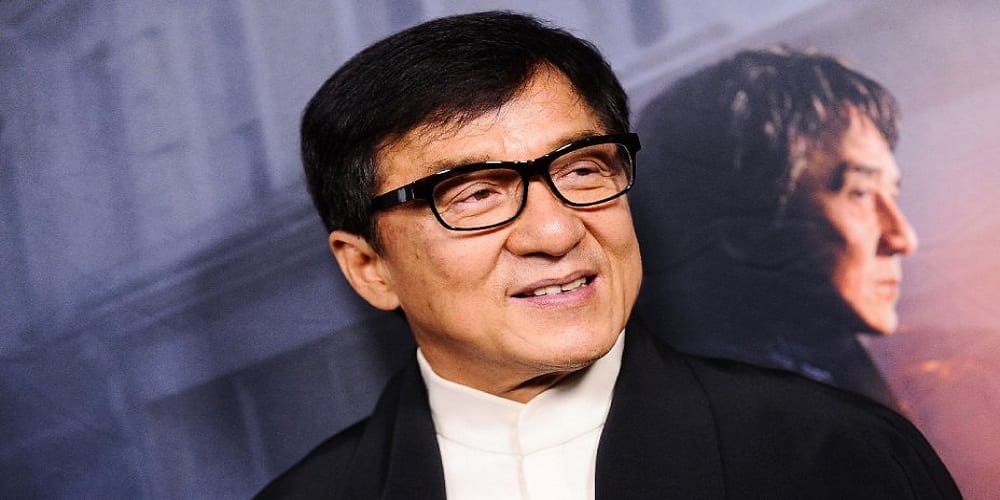 Chan continues to star in films including 'The Knight of Shadows: Between Yin and Yang' and 'The Mystery of Dragon Seal: Journey to China.'
China's most famous actor has also been working with American stars like John Cena and Arnold Schwarzenegger for upcoming projects.
He is known in the cinematic world for his acrobatic fighting style, comic timing, use of improvised weapons, and innovative stunts, which he typically performs himself. He has trained in Wushu or Kung Fu and Hapkido, and has been acting since the 1960s, appearing in over 150 films.
Bradley Cooper- Earnings: $57 million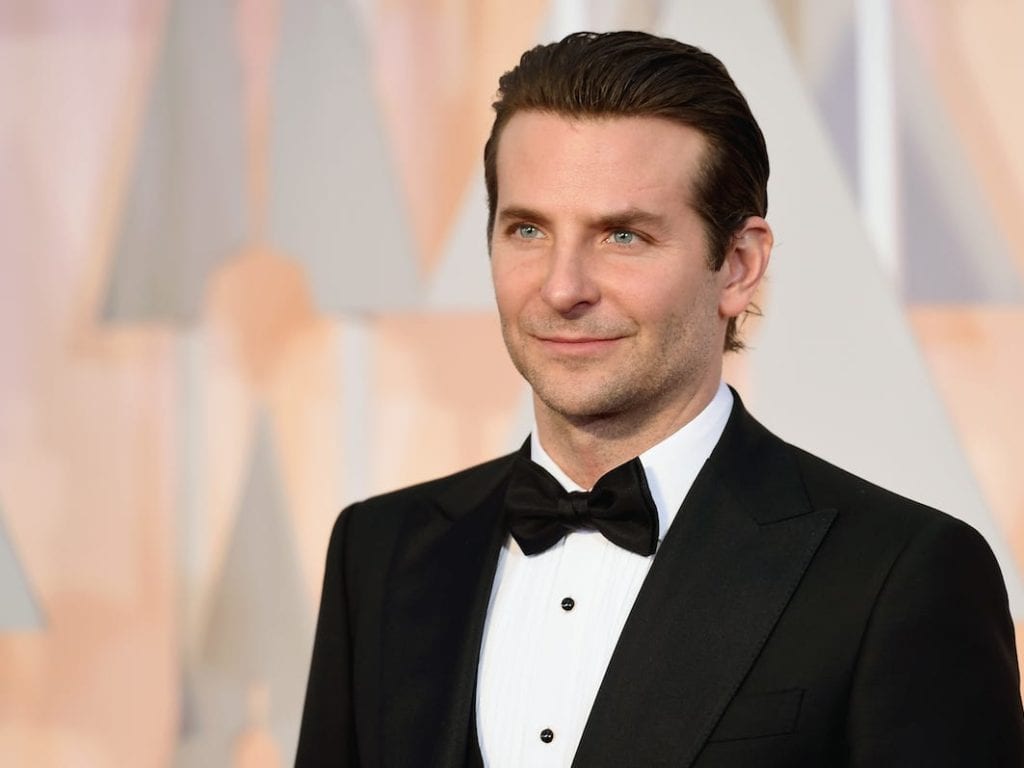 He is an American actor and filmmaker. He has been nominated for many awards, including eight Academy Awards and a Tony Award, and has won two Grammy Awards and a BAFTA Award.
Cooper appeared in Forbes Celebrity 100 on three occasions and Time's list of 100 most influential people in the world in 2015. His films have grossed $11 billion worldwide and he was named one of the world's highest-paid actors for four years.
Adam Sandler –Earnings: $57 million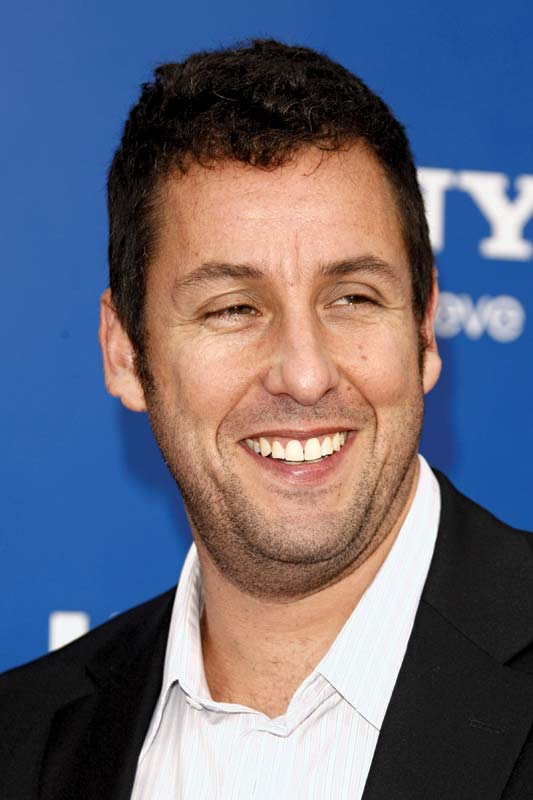 Adam Richard Sandler is an American actor, comedian, screenwriter, film producer, and singer-songwriter. After becoming a Saturday Night Live cast member, he went on to star in many Hollywood feature films, which have combined grossed over $2 billion at the box office
Highest-Paid Actors in the World
Chris Evans –Earnings: $43.5 million
Christopher Robert Evans is an American actor. He first gained attention in 2005 as the Marvel Comics character Human Torch in Fantastic Four (2005) and its 2007 sequel and later gained further worldwide attention for his portrayal of Steve Rogers / Captain America in the Marvel Cinematic Universe, appearing in eleven films including four cameos.
His work in the latter film series established him as one of the highest-paid actors in the world.
Paul Rudd- Earnings: $41 million
Romeo and Juliet Paul Rudd is one of the highest-paid actors in the world.
In addition to his film career, Rudd has appeared in numerous television shows, including the NBC sitcom Friends as Mike Hannigan, along with guest roles on Tim and Eric Awesome Show, Great Job! and Parks and Recreation, and has also hosted Saturday Night Live.
He recently starred in a dual role in the Netflix comedy series Living with Yourself, for which he earned a Golden Globe Award nomination for Best Actor – Television Series Musical or Comedy.
He received a star on the Hollywood Walk of Fame in July 2015. He was named as part of the Forbes Celebrity 100 in 2019.
Highest-Paid Actors in the World
Will Smith-Earnings: $35 million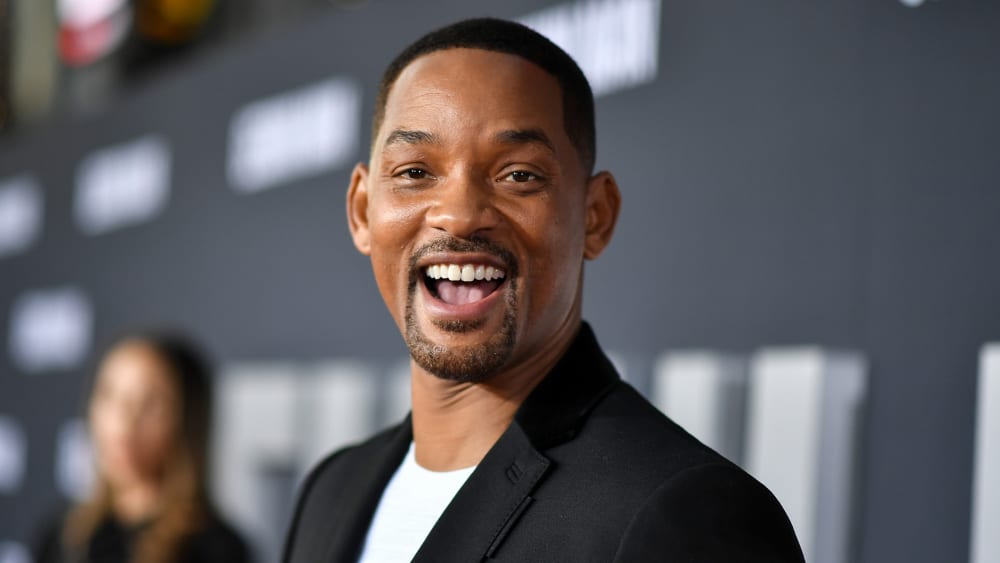 Willard Carroll Smith Jr. is an American actor and rapper. In April 2007, Newsweek called him "the most powerful actor in Hollywood". Smith has been nominated for five Golden Globe Awards and two Academy Awards and has won four Grammy Awards.
Smith achieved modest fame as a rapper under the name The Fresh Prince. In 1990, his popularity increased dramatically when he starred in the NBC television series The Fresh Prince of Bel-Air, which ran for six seasons from 1990 to 1996.
After the series ended, Smith transitioned from television to film and went on to star in numerous blockbuster films.
He is the only actor to have eight consecutive films gross over $100 million in the domestic box office, eleven consecutive films gross over $150 million internationally, and eight consecutive films in which he starred open at the number one spot in the domestic box office tally.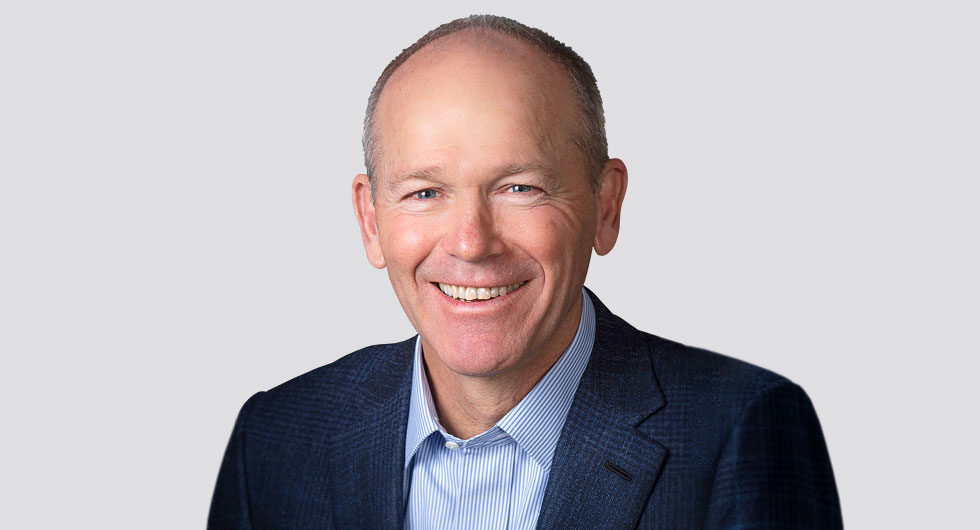 Dave Calhoun net worth: David L. Calhoun is an American businessman and president and CEO of The Boeing Company. He was appointed after the then CEO, Dennis Muilenburg, was fired amidst safety issues regarding the 737 MAX after two fatal crashes that claimed the lives of 346 passengers and crew on board. Read on to find more information about Dave Calhoun net worth in this article.
Early life
Calhoun was born on April 18, 1957 in Philadelphia, Pennsylvania. He grew up in Allentown, Pennsylvania, where he graduated from Parkland High School in 1975. In high school, Calhoun was one of three captains of the varsity basketball team and he played golf In 1979, he graduated from Virginia Tech with a degree in accounting.
Career
After Calhoun graduated from college, he gained employment at General Electric (GE). He decided to work for GE at that time, due to its close proximity to where he lived in Lehigh Valley.
 He worked at GE for 26 years, overseeing transportation, aircraft engines, reinsurance, lighting and other GE units, before ultimately being appointed as vice chairman of the company and a member of GE's Board of Directors in 2005.
Calhoun left GE to join privately held global information services firm VNU as CEO in 2006. Under his leadership the company rebranded itself as Nielsen Holdings, returned to the public markets in 2011, and was added to the S&P 500 Index in 2013.
 In 2014, Calhoun became executive chairman of Nielsen and also joined The Blackstone Group as a senior managing director and head of portfolio operations and a member of Blackstone's management committee. Blackstone had been one of six private equity firms that backed Nielsen's transformation. During his career, Calhoun was on the board of directors of Caterpillar, Gates Corporation, and Medtronic.
Boeing Career
Since 2009, Calhoun has served as a director at Boeing, and was named lead independent director in 2018. In October 2019, he was named chairman of Boeing in the wake of the Boeing 737 MAX groundings, and on December 23, 2019, he stepped down as chairman in preparation for becoming Boeing's CEO and president, effective January 13, 2020.
Read Andrew Mackenzie net worth
Dave Calhoun Net Worth
Dave Calhoun net worth is estimated at $ 30 million. In 2020, Calhoun earned $21.1 million in compensation. Calhoun owns over 5,000 units of Boeing Co stock worth over $4,499,450 and over the last 12 years he sold BA stock worth over $20,667,800.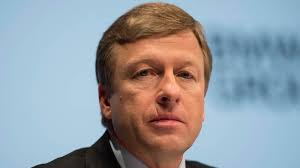 What is Oliver Zipse net worth: Oliver Zipse is a German manager who has been serving as Chairman of the Board of Management (CEO) of BMW. He has been the CEO since 2019. Read on to find Oliver Zipse net worth here.
Early life and education
graduated from high school in Bensheim in 1983. He studied computer science and mathematics at the University of Utah in Salt Lake City from 1983 to 1985 without obtaining a degree. In 1985 he switched to mechanical engineering at the Technische Universität Darmstadt and graduated in 1991 with a degree in mechanical engineering.
Read Andrew Mackenzie net worth
 In 1999 he also graduated from the Kellogg-WHU Executive MBA Program which is a joint MBA degree from Kellogg School of Management, the USA, and WHU – Otto Beisheim School of Management, Germany.
Career
Zipse has spent his entire professional life at BMW AG. He joined the company in 1991 as a trainee in development, technical planning and production. From 1992 to 1994, he worked as a project engineer in technology development. From 1994 to 2006, he held various leadership positions in development, production and production planning in Munich and South Africa.
 From 2007 to 2008 he was the plant manager at the Mini-plant Oxford. From 2009 to 2012, he was head of technical planning before becoming head of group planning and production strategy from 2012 to May 2015.
On May 13, 2015, he was appointed to the board of management of BMW AG, succeeding former chairman Harald Krüger; Zipse moved up to that position from a management role in product strategy and running the Mini assembly plant in England. His primary responsibility in that board role was for production.
One news report summarized his achievement as: "Under Zipse's watch, BMW's efficient production network, which he expanded in Hungary, China and the U.S., has helped the company deliver industry-leading profit margins despite its relatively small scale".
On July 18, 2019, Zipse was appointed chairman of the Board (CEO), effective 16 August 2019. He was described by Norbert Reithofer, chairman of the supervisory board, as "a decisive strategic and analytical leader".
Oliver Zipse Net Worth
According to mywage, Oliver takes a monthly salary of $290,000 and an annual salary of over $3 million as CEO. Zipse is an advocate of experimenting and pioneering new technologies within the BMW group
Charles Woodburn Net Worth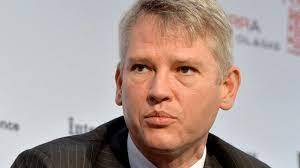 What is Charles Woodburn net worth?
Charles Woodburn is a British businessman who has been the CEO of BAE Systems since July 2017.
Woodburn earned a bachelor's degree in electrical sciences from St John's College at the University of Cambridge in 1992 and a PhD in engineering from Cambridge University, followed by an MBA from Erasmus University Rotterdam.
Keep reading to find Charles Woodburn net worth
Read Tim Cook net worth
Before working for BAE Systems, Woodburn was chief executive of Expro Group, which surveys and manages oil and gas wells around the world. He had also spent 15 years at Schlumberger, an oil services company, overseeing major projects in Thailand, Australia, and the US.
On joining BAE Systems he was to be paid a base salary of £750,000 a year and given more than £1.6m to buy him out of incentive schemes at Expro. It was reported in December 2016 that he was paid a total joining package worth £3 million.
Read Latest Updates here
Thanks for reading Charles Woodburn net worth
Content on this website is protected by DMCA. reproducing any content on this site without explicit permission is strictly prohibited.